Picking 1 Free Agent to Fill Each of 49ers' Holes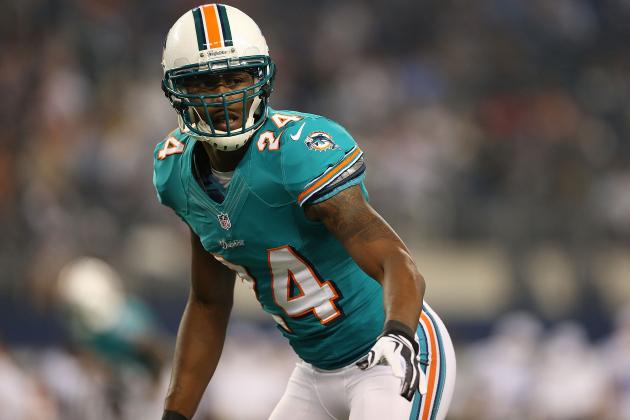 Ronald Martinez/Getty Images

Big names are on the move in free agency, and the NFC West seems to be in the thick of things amongst all this chaos.
Among the big names, Percy Harvin and Anquan Boldin have found new homes in Seattle and San Francisco, respectively. More names are likely soon to follow, which should make the NFC West one of the more entertaining divisions to watch in the upcoming season.
In the case of the 49ers, however, free agency has been relatively quiet. Bringing in a veteran option in Boldin was a smart move, but the Niners have holes, especially with the departure of some key guys.
Luckily for the 49ers, they have some wiggle room with the cap despite absorbing Boldin's cap hit.
Begin Slideshow

»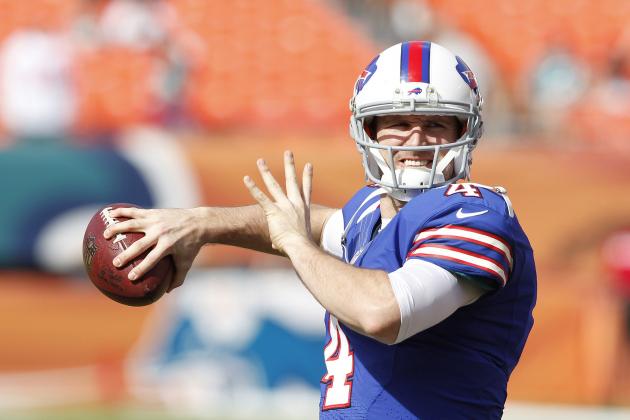 Joel Auerbach/Getty Images

Thigpen last played with the Buffalo Bills but received little playing time with Ryan Fitzpatrick cemented as the starter.
At age 28, Thigpen has proved to be a career backup. However, the 49ers should pounce on the opportunity to sign him. He has the skill set and mobility to be a fine backup behind Colin Kaepernick.
In fact, Thigpen even has experience running the pistol or zone-read formation, which should make the transition easier if Kaepernick gets hurt.
Scott Tolzien, who was third on the depth chart behind Alex Smith in 2012, could also get the nod here.
Other Potential Fits:
Rex Grossman
Josh Johnson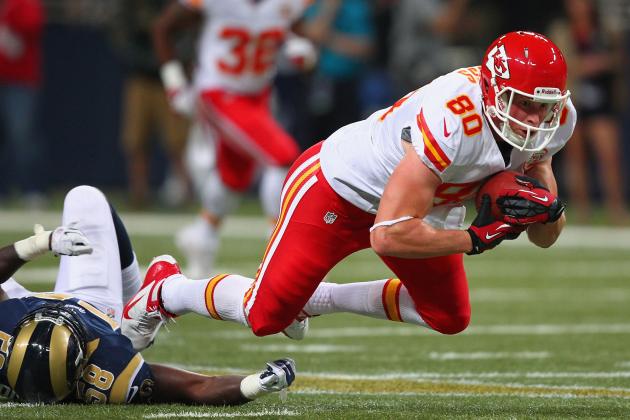 Dilip Vishwanat/Getty Images

According to ESPN's Adam Schefter, Delanie Walker has signed a four-year deal with the Tennessee Titans. This leaves the 49ers with a huge hole, as Walker provided versatility in the receiving and blocking game.
Kevin Boss, who last played with the Kansas City Chiefs, could be a nice veteran addition. He only played in two games with the Chiefs, so durability is an issue. Also, Boss has a history with concussions.
His best years are likely behind him, which could force the veteran into retirement, but in a two tight-end system, Boss could flourish with much of the attention focused on Michael Crabtree or Vernon Davis.
In my honest opinion, I believe the 49ers will fill this hole through the draft, but I wouldn't be surprised if GM Trent Baalke brought in a veteran player for competition.
Other Potential Fits:
David Thomas
Brandon Myers
Benjamin Watson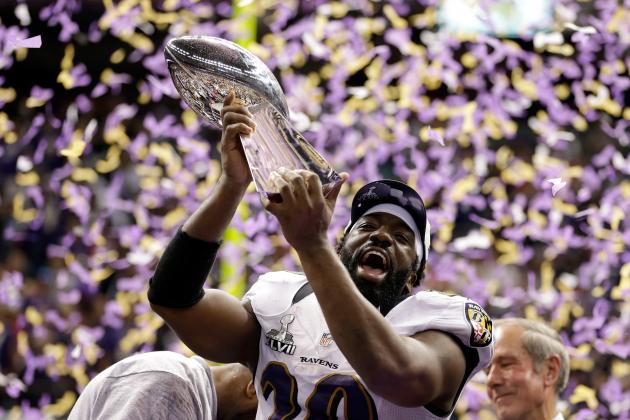 Ezra Shaw/Getty Images

The picture above is probably something the Niners fans want to forget, but thankfully it's a new season.
Reed, who picked off an errant Kaepernick pass in the Super Bowl, may get a chance to join his former teammate, Anquan Boldin, in some good ole' red and gold.
There has been interest in Charles Woodson and LaRon Landry, but both guys may be out of reach in the next few days. Landry, who had a nice season in 2012, would be far too expensive for the 49ers' taste. And with Woodson, can you say "over the hill"?
Woodson would bring some versatility to the 49ers secondary, but he's coming off a subpar regular season and a horrible one-and-done postseason bout.
Reed, on the other hand, is a true free safety, and while some believe the veteran has lost a step, I still believe hr has a few good years left. He would bring leadership, respect and big-play ability to a 49ers secondary that struggled in last year's postseason.
Other Potential Fits:
LaRon Landry
Charles Woodson
Glover Quinn
Update: Glover Quin has agreed to terms with the Detroit Lions, according to Adam Schefter.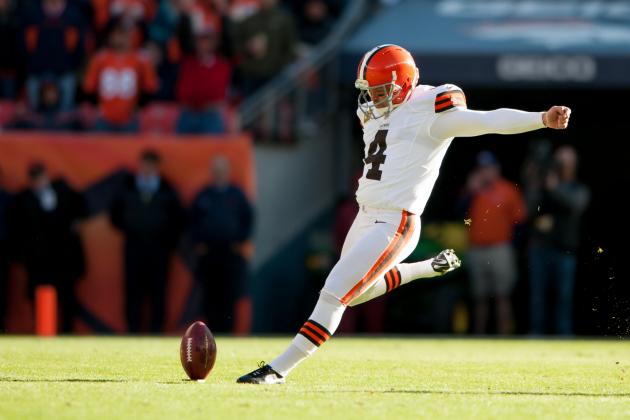 Dustin Bradford/Getty Images

David Akers was released by the 49ers after a horrible 2012 campaign, when he completed only 69 percent of his kicks last season.
The kicking class in free agency is relatively average, but if the 49ers can grab Phil Dawson, who previously played with the Cleveland Browns, this would be a win-win situation for both sides.
Dawson would join a perennial contender in the 49ers and be reunited with his former special teams coach, Brad Seely. The Niners would acquire a steady and consistent kicker to replace the shaky Akers.
In 2012, Dawson completed 29 of his 31 field-goal attempts. Additionally, Dawson has been superb beyond 50-plus yards, completing 14 of his last 15 attempts.
Dawson is 38 years old, but age is usually insignificant when it comes to this position. As we have seen over the years, a reliable and confident kicker can make a huge difference during big moments.
Other Potential Fits:
Olindo Mare
Lawrence Tynes
Ryan Longwell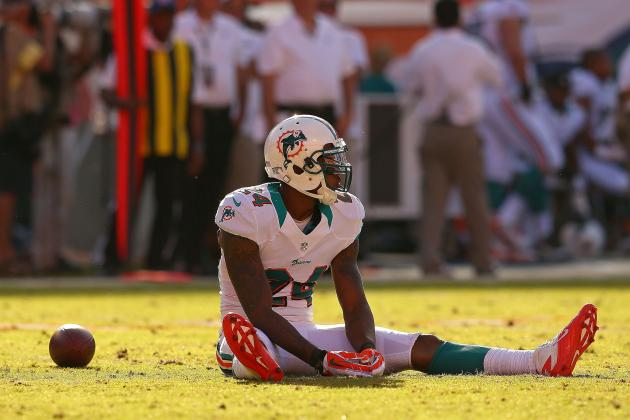 Mike Ehrmann/Getty Images

This is an unusually deep cornerback class, which should benefit a 49ers team in need of some secondary help.
The 49ers aren't in desperation mode, despite what many pundits and experts have said. In fact, the 49ers secondary was ranked fourth in passing yards allowed during the 2012 regular season.
The postseason, however, was a different story. Inconsistencies and bad play-calling plagued the 49ers defense in three postseason matches, especially in the NFC Championship Game.
Aqib Talib or Dominique Rodgers-Cromartie could be a nice fit for the 49ers, but Sean Smith is the gem in this class.
At 6'3'', he has all the physical tools to be a shutdown corner. He can match up height-wise with the bigger receivers and has the speed to keep up with most of the road-runners in the NFL. However, Smith does his best work on the outside, not in the slot.
Smith had a solid year last year but was dogged by some inconsistencies. He gave up the most combined touchdowns and first downs of any cornerback in 2012, according to Pro Football Focus.
However, I am banking on the 49ers coaching staff to work their wonders with Smith. The 49ers do a great job in putting their players in the best position to succeed, and Smith would receive the same treatment if he were signed by the Niners.
Other Potential Fits:
Aqib Talib
Dominique Rodgers-Cromartie
Kelvin Hayden
Nnamdi Asomugha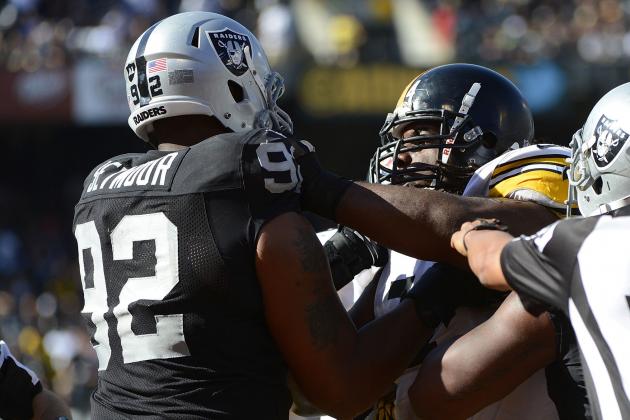 Thearon W. Henderson/Getty Images

Justin Smith should return to full health, but the 49ers still need some depth alongside their defensive line.
Seymour would give the 49ers some versatility and pass-rush ability in situational downs. He can play as a three technique or five technique in the 49ers 3-4 scheme, while also having the ability to transition inside in situational downs.
If Seymour is looking for the big contract, he'll sign elsewhere, but I can see the veteran looking to end his career with a contender.
Other Potential Fits:
John Abraham
Shaun Phillips
Victor Butler