Jacksonville Jaguars' Blue Print for Winning Free Agency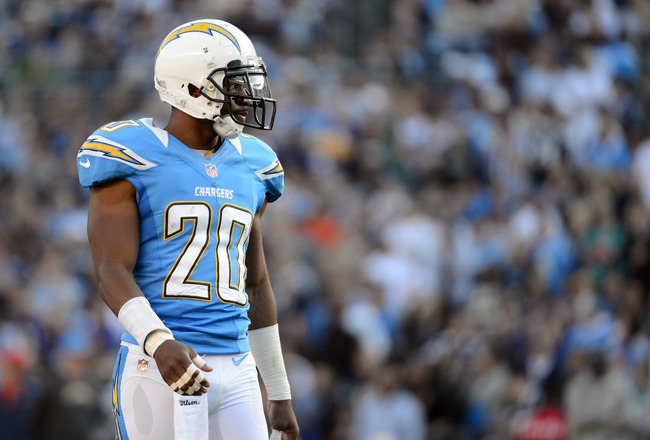 Harry How/Getty Images
Free agency gets in full swing Tuesday when players are finally able to sign contracts with new teams.
While some teams will be making a lot of noise by signing big-name players to outrageous contracts, the Jacksonville Jaguars will remain fairly quiet throughout free agency.
Even though the Jaguars have almost $32 million in salary cap space (per Over the Cap), after a series of cost-cutting moves last week, general manager David Caldwell has said they won't be "overly active" (per Vito Stellino of The Florida Times-Union) in free agency.
Bypassing free agency in favor of building through the draft is the best way to go about rebuilding the roster.
They will avoid overspending on high-priced free agents who won't provide the long-term return the team will need on its investment. They will instead sign veterans as stopgap players until an answer can be found in the draft.
Although the franchise won't make many newsworthy signings, there are still moves they can make to improve the roster.
Here is what the Jaguars have to do to have the most successful free agency they can have.
Fill Holes on Defensive Line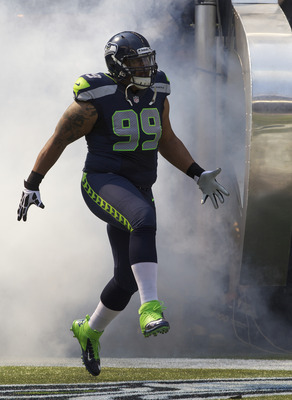 Stephen Brashear/Getty Images
Jacksonville's defensive line was awful in 2012 and could be blamed for much of the defense's struggles. The defense allowed the third-most rushing yards per game (141) and had the fewest sacks in the league (20) last season.
The defensive line is going to have to improve for the Jaguars to become competitive.
Although the franchise will bypass any high-priced free-agent defensive ends in favor of building through the draft, there will still be players available who would solidify the interior of the defensive line.
Jacksonville could also look to add cheap talent at defensive end with players who could provide depth while being given a chance to earn more playing time with productive play.
Here are some players the Jaguars should target to upgrade the defensive line:
Alan Branch, DT - Branch would be the best player for Jacksonville to pursue on the defensive line. He played under Jaguars head coach Gus Bradley during Bradley's time as the Seattle Seahawks defensive coordinator. Branch would bring a familiarity with the schemes to go along with his talent. He is a stout run defender and would instantly improve the poor rush defense. Branch wouldn't garner a big contract either, and would fit perfectly with what the Jaguars are trying to do.

Chris Canty, DT - Canty has already been linked (per Mike Garafolo of USA Today) to the Jaguars, and he would be a good short-term, stopgap option. He has experience in both 4-3 and 3-4 defenses and would fit the hybrid defense that Bradley is implementing.

Vance Walker, DT - Walker would be a bargain bin signing who wouldn't require too much money to acquire but could potentially contribute. Caldwell is familiar with Walker as they were with the Atlanta Falcons at the same time so the GM knows what he brings to the table. Walker adds depth while having the potential to provide a pass-rushing spark.

William Hayes, DE - If the Jaguars do look to add a defensive end in free agency, it would have to be a young player who still has upside. Hayes fits that mold. He is an undersized defensive end who possesses good quickness and acceleration, which would make him a perfect fit as a rotational LEO player. Hayes has been inconsistent, which lowers his price tag, but he finished 2012 with seven sacks for the St. Louis Rams.

Address the Secondary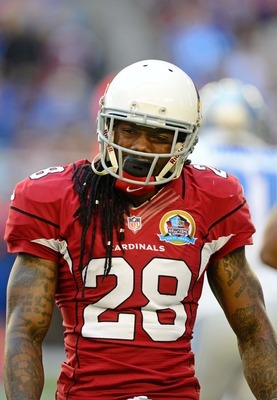 Mark J. Rebilas-USA TODAY Sports
The Jaguars are extremely thin in the secondary and have just five defensive backs currently under contract.
The team purged two large contracts last week by releasing cornerback Aaron Ross and safety Dawan Landry. These moves follow the franchise telling veteran cornerback Rashean Mathis he will not be re-signed (via Ryan O'Halloran of The Florida Times-Union).
The makeover of the secondary comes at the same time the Jaguars could lose Derek Cox to free agency. The cornerback will most likely be playing with a new team in 2013 if he isn't re-signed quickly.
All of these losses leave the Jaguars needing talent at defensive back. They will add players in the draft and by signing undrafted free agents, but they still have to target some veterans to fill out the roster.
Here are some defensive backs the Jaguars should target who would fit Bradley's scheme:
Antoine Cason, CB - Cason has been drawing a lot of interest (via Adam Caplan of TheSidelineView.com) early in free agency, which may increase his price tag out of the Jaguars' budget. If a bidding war doesn't raise his asking price too much, then he has to be on Jacksonville's radar.
Cason has good size for a cornerback at 6'1", and he uses that size to his advantage in man coverage. He has been very productive since taking over the starting role in 2010. He has eight interceptions and has led the San Diego Chargers in pass defenses each season since becoming a starter. Cason is still young at 26 years old, and could provide years of quality play for the Jaguars.

Greg Toler, CB - Toler is a good player when healthy, but he has had a tough time overcoming the injury bug. He missed the entire 2011 season due to an injury, but he bounced back with a productive year last season. Toler's injury concerns should lower his price tag, but he would be a solid signing for the Jaguars. He is a quick and agile defensive back who has good body control to help him break up passes.

Bradley Fletcher, CB - Fletcher is an affordable option at cornerback who has the upside to develop into a starter. Like Toler, Fletcher has some injury concerns, as he has had two knee surgeries during his four-year career. He would fit perfectly in the Jaguars secondary with his physical style of play. He is a big cornerback at 6'2" and 200 pounds, and he is at his best when he jams receivers off the line of scrimmage. Fletcher wouldn't be an expensive signing, and could be a steal if he overcomes injuries and develops into the player he has the talent to be.

Stevie Brown, S - Brown would be a cheap signing who could pay off hugely on the field. He has played for three different teams over the past three seasons, but the Jaguars could make the fourth team the charm.
He has been slowly developing since the Oakland Raiders drafted him in the seventh-round of the 2010 draft, and he could be poised to have a breakout season. Brown had eight interceptions and 11 pass defenses in 11 starts with the New York Giants last season, which may help draw attention his way. The Jaguars still need to go after him, as he would immediately challenge for a starting role and could develop into a playmaker in the secondary.

Find an Upgrade at Right Tackle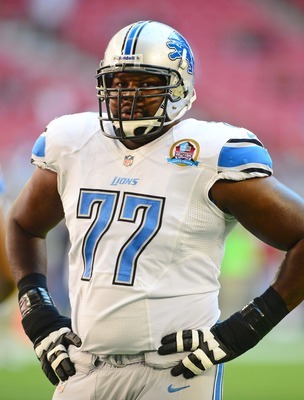 Mark J. Rebilas-USA TODAY Sports
Jacksonville's top priority in free agency has to be upgrading the offensive line. The line was horrible last season and struggled to protect the quarterback by giving up the third-most sacks (50). It also had a hard time opening holes for running backs, as the Jaguars averaged the third-fewest rushing yards per game (85.6).
Most of the offensive line woes could be placed on the poor play of the revolving door of right tackles. Jacksonville could never find a consistent presence at the position, but they will have to find one to improve the offense.
The free-agent tackle class is loaded with talent, but signing the top names would require inking monster contracts. The Jaguars will be able to find a very good player who fits their budget due to how deep the class is.
There are three right tackles who would provide an immediate upgrade at right tackle who the Jaguars could sign without overspending:
Gosder Cherilus - Cherilus has been a solid right tackle for the Detroit Lions who had his best season last year. Jacksonville's offensive line coach George Yarno was Detroit's offensive line coach and has experience coaching Cherilus. He has played in Yarno's zone-blocking scheme, which the Jaguars will implement this season.
He won't be as sought-after as the big-name tackles who will be available, which will keep his market value in the Jaguars' budget. He would be a good signing who would instantly step in as the starting right tackle and provide good play at the position.

Sebastian Vollmer - Vollmer has anchored the right side of the New England Patriots' offensive line for several seasons. He is a very good pass blocker who would improve the line's pass protection as a whole. He comes with injury concerns, as he has missed a combined 11 games over the past two seasons while dealing with back injuries. He has also undergone knee surgery this offseason, which could lower his price tag. Vollmer could be Jacksonville's guy if he checks out medically.

Ryan Harris - Harris would be the cheapest signing of any of the players listed. He has experience with zone-blocking schemes as he has played for the Denver Broncos and Houston Texans systems during his five-year career. He was a backup for the Texans, which should keep the market down for him. The Jaguars should target Harris, because he would provide a cheap option who brings a familiarity with the zone-blocking scheme.

Keep Reading

Jacksonville Jaguars: Like this team?