Fantasy Baseball: David Ortiz and 11 Players over 35 to Still Trust in Drafts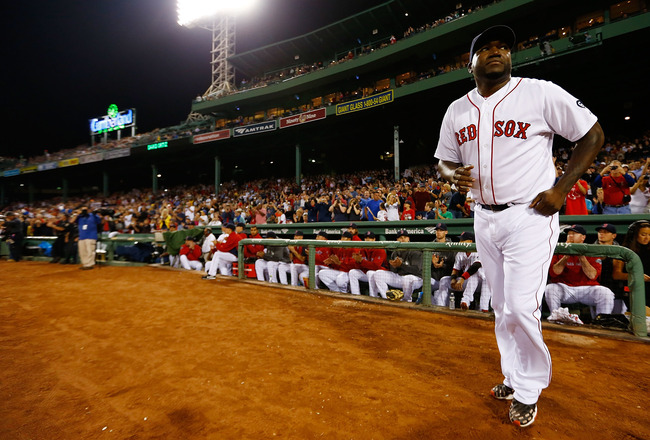 Jared Wickerham/Getty Images
For many fantasy owners, players of a certain age get crossed off long before their drafts begin. They look at a player over that age and assume regression or injuries are on their way.
This is fortunate for the more open-minded owners in baseball, because there are values to be had among these older folks if owners know where to look. In fact, the excitement that comes with drafting the hot young stars can hide the productivity of older players who have lost the luster but not the skills.
Do not use this article as reason to draft the players too early, therefore negating the value, but also, do not let them slip past you when it makes sense for the overall team makeup.
Roy Halladay, Philadelphia Phillies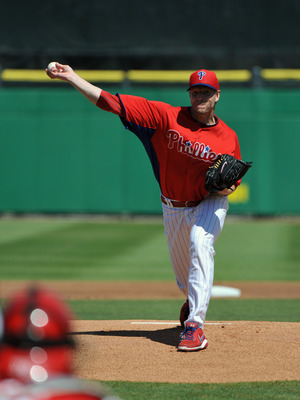 Al Messerschmidt/Getty Images
From 2001 to 2011, Roy Halladay pitched 2,300 innings. He won 175 games, posted a 2.98 ERA, 1.113 WHIP, 7 K/9 and finished in the top five in Cy Young voting seven times, winning twice.
A nagging back injury left Halladay at less than full strength in 2012, though he managed 25 starts, going 11-8 with a 1.222 WHIP and 7.6 K/9. Now, he is being drafted outside the top 20 starting pitchers in fantasy, falling below unproven names like Aroldis Chapman and Kris Medlen.
While his best days may be behind him, Halladay at 35 years old is still capable of finishing among the top 10 starting pitchers in fantasy and is more likely to post an ERA under three than over four.
Paul Konerko, Chicago White sox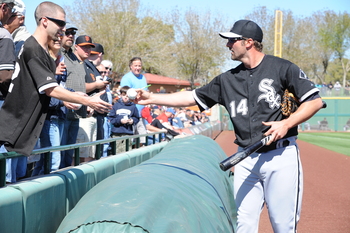 Rich Pilling/Getty Images
Since becoming a full-time starter in 1999, Paul Konerko has batted .285 while averaging 30 HR, 93 RBI and 78 R per season. Remarkably, since turning 30 in 2006, his season averages are .287, 30 HR, 92 RBI, 75 R.
At 34 and 35 years old, Konerko put up seasons of .300, 30 HR and 100 RBI, and now at 37, there is no reason to think he cannot at least match last year's .298, 26 and 75. Konerko is about as safe and consistent as first basemen come.
There are too many first basemen to consider Konerko a viable starter in standard 10-team leagues, but he would make for a cheap and underrated utility or corner infielder (1B/3B) in leagues that use such spots and would serve as an excellent complement to injury-prone starters like Allen Craig.
Lance Berkman, Texas Rangers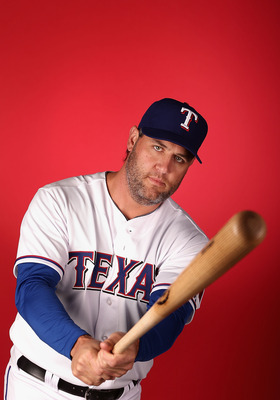 Christian Petersen/Getty Images
Lance Berkman will come at an even greater discount than most of the players on this list because injuries last season limited him to 32 games. But in 2011, at 34 years old, Berkman hit .301 with 31 HR, 94 RBI and 90 R.
As a first baseman, Berkman is not someone to draft as a starter at a deep position, but he can likely be had very late in drafts, and if healthy, will prove quite the bargain. Since turning 30, Berkman has averaged 26 HR, 83 RBI and 74 R, along with an OPS of .932.
Berkman is in line to serve as designated hitter in a stacked Texas lineup, which should help keep him healthy and guarantee plenty of run producing and scoring opportunities.
Ichiro Suzuki, New York Yankees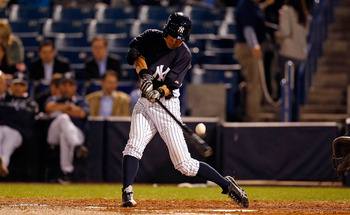 J. Meric/Getty Images
The 38-year-old Ichiro Suzuki who played 95 games for the Mariners in 2012 was not the same player who played 67 games for New York under the same name and age.
For Seattle, Suzuki hit .261 with an abysmal .288 on-base percentage. After the move to the Bronx, Ichiro hit .322, stole one less base and knocked in one less RBI than he had in 28 more games before the trade. He quickly turned around and resigned with the Yankees, eager to play for his first realistic World Series contender since 2001.
While his old .320, 40 SB, 100 R numbers are unrealistic expectations at 39 years old, Suzuki could very well hit .300, with 30 steals (he had 29 in 2012), and if the Yankees mashers can get healthy, he may even score 80 to 90 runs.
Alfonso Soriano, Chicago Cubs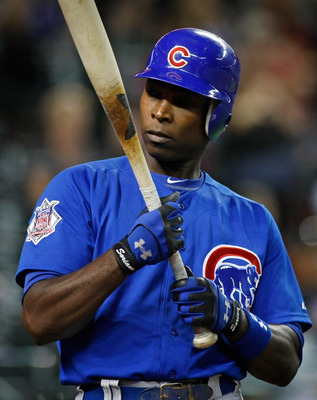 Ralph Freso/Getty Images
At 36 years old and playing for a decrepit Chicago Cubs team in 2012, Alfonso Soriano hit 32 HR, with 108 RBI, batting a respectable .262.
With recent injuries to Curtis Granderson and Mark Teixeira, Soriano may be moving back to the team he broke into the league with, but regardless of his home, this is a batter who has hit 20-plus homers in each season since 2002, has played 135 or more games in all but two seasons and is still capable of going deep regularly.
He should be drafted in the late rounds as a reliable cheap power source, who can be expected to hit 25 HR and add 80 RBI, with upside for 100 RBI and 80-plus runs scored if moved to a more potent offense.
Juan Pierre, Miami Marlins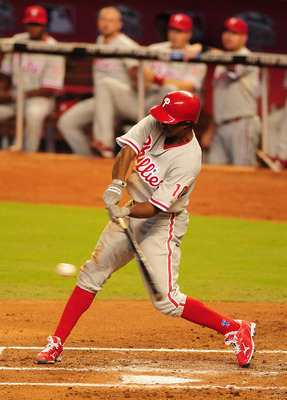 Jason Arnold/Getty Images
If Soriano is a cheap source of power, Juan Pierre is the speed equivalent. At 34 years old in 2012, Pierre hit .307 with 37 steals in part-time duty for the Phillies.
Since his first full-time gig in 2001, Pierre is a .296 hitter who has averaged 49 steals per season. Since turning 30 in 2008, Pierre has managed 40 steals per season. Moving to the gutted Miami lineup, Pierre is unlikely to be challenged for playing time and can be counted on for his usual high average and steals.
Unfortunately, the Marlins are strapped for run producers after Giancarlo Stanton, and therefore, runs scored may be difficult to come by. Draft Pierre with confidence in his usual production, but with no hopes of help in the other three categories.
Tim Hudson, Atlanta Braves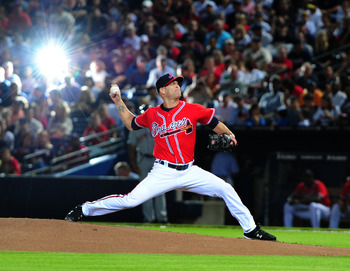 Scott Cunningham/Getty Images
Over the last three seasons, when Tim Hudson was 34, 35 and 36, he posted a combined 3.19 ERA and 1.163 WHIP, adding 49 wins in the process. He also has struck out less than six per nine innings, so know what you are getting into.
Since 2001, Hudson's ERA has only strayed over 3.60 twice, he has won 16 or more games in each of the last three seasons and has averaged 208 innings over that stretch.
Hudson is likely to benefit from the addition of the Upton brothers, as well as the continued maturing of Jason Heyward and Freddie Freeman. If Hudson can stay healthy, his offense can put him in position to continue winning. And the tender age of 37 will keep him vastly undervalued.
Hiroki Kuroda, New York Yankees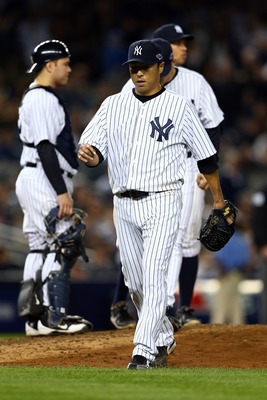 Elsa/Getty Images
Hiroki Kuroda has pitched 618 innings over the last three seasons and saw his wins predictably benefit from moving to New York in 2012.
In that three-year span, he has a 3.26 ERA, 1.180 WHIP and 7.1 K/9. He will be 38 years old in 2013, pitching with a potentially less supportive offense, but both of those factors will decrease his draft-day value.
Ultimately, Kuroda is a risk to fall short of his 2012 numbers, mainly in the wins category, but he can still be relied on for an ERA around 3.30, WHIP at or below 1.200 and enough strikeouts to be useful.
Mariano Rivera, New York Yankees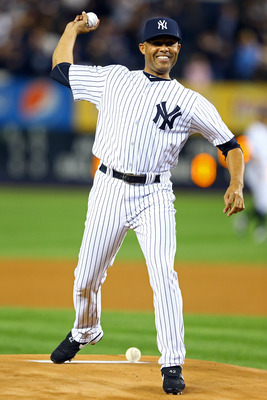 Al Bello/Getty Images
Mariano Rivera is 43 years old. He is also the greatest closer in the history of the game and a man with a career 2.21 ERA and 0.998 WHIP. He turned 30 all the way back in 2000, and prior to 2012, had averaged 40 saves with a 2.05 ERA and 0.946 WHIP since.
Rivera is coming back from a fluke torn ACL that cost him 2012 and almost ended his career, but Mo is back for one last season to prove himself before riding off into the sunset and into Cooperstown five years later.
It would be most unwise to begin doubting Rivera at this stage, a man who only needs to throw one pitch to be effective. Draft him after the top five relievers, but do not be afraid to hope for exactly that kind of production.
R.A. Dickey, Toronto Blue Jays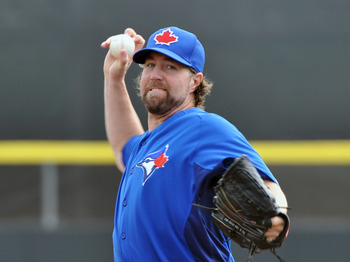 Al Messerschmidt/Getty Images
It seems strange to have to defend the draftability of the defending National League Cy Young winner, but R.A. Dickey is 38 years old and a knuckleballer.
Dickey won 20 games, posting a 2.73 ERA, 1.053 WHIP and 230 strikeouts in 2012, but he was not bad prior. In the two seasons prior, Dickey had a combined 3.08 ERA and 1.209 WHIP. Only his K/9 jumped from 5.8 in 2011 to 8.9 in 2012.
Now, Dickey has moved to the American League, where few have seen his version of the hard knuckleball, and while it would be wise to expect slight regression in the strikeouts, an ERA around three, with 190-210 strikeouts and 15-18 wins for a legitimate division title contender would not be too much to hope for.
Draft him outside the top 10 pitchers, but not too far outside.
David Ortiz, Boston Red Sox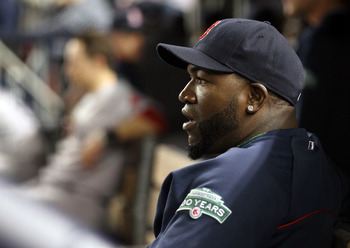 Elsa/Getty Images
David Ortiz has hit 23 or more home runs every year since 2003. Until the Red Sox lineup imploded in 2012, he had knocked in 89-plus runs every season over the same stretch.
Ortiz value is diminished by his lack of positional eligibility. He must be used as a utility man or in a DH slot in fantasy, and many owners decide, instead, to skip the 37-year-old altogether. However, before the disastrous 2012, Ortiz had three straight seasons of 26-plus bombs and 96-plus RBI.
Give Ortiz a break on his lackluster 2012, as you should all Boston players who underperformed during the collapse that was Bobby Valentine's short reign. Draft him late in drafts with expectations of 25-30 home runs, 80-100 RBI and 70-plus runs scored.
Keep Reading