Kentucky Basketball: 4 Keys to Beating Georgia in SEC Game
Daniel Shirey-USA TODAY Sports

After their crushing 73-60 loss to Arkansas on March 2, the Kentucky Wildcats absolutely must win their contest against Georgia on March 7 to keep their NCAA Tournament hopes alive.

At 14-15 and 8-8 in the SEC, the Bulldogs aren't exactly a formidable opponent. But a young team like the Wildcats with their backs against the wall is anything but a sure bet for a win.

The following are four keys the Wildcats will need to focus on to defeat Georgia on the road this Thursday.
All stats via ESPN.com
Begin Slideshow

»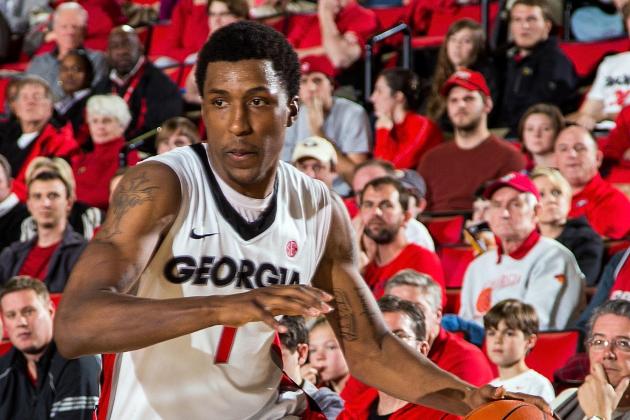 Daniel Shirey-USA TODAY Sports

Despite Georgia not being anywhere near the top of the SEC, Kentavious Caldwell-Pope may very well be the best player in the conference. The big sophomore guard is a nightmare matchup for any defender (18 ppg) and is one of the best rebounding backcourt men in the nation (6.9 rpg).
I know I might get a lot of flack for this, but Kentucky's best option may be to have power forward Alex Poythress guard him man-to-man. Poythress' size and athleticism matches up well with Caldwell-Pope and would give the Wildcats someone who could stay with him and go toe-to-toe with him on the boards, assuming he can stay out of foul trouble.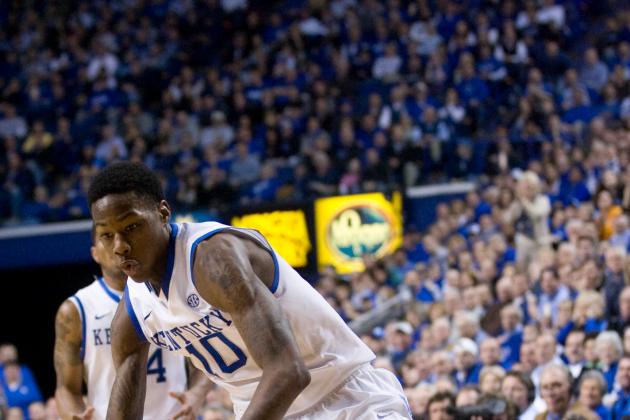 Mark Zerof-USA TODAY Sports

Kentavious Caldwell-Pope isn't just good on offense; he also leads Georgia with 62 steals this season (an average of 2.1 per game). His defensive play has improved immensely from his freshman season, making him a threat on both ends of the floor.
Archie Goodwin, meanwhile, is turning the ball over 3.2 times per game. On the road and potentially having to guard a dominant player like Caldwell-Pope is the perfect (i.e. terrible) recipe to get Goodwin into the mode where he begins forcing things and coughing up the ball.

Screens, post-ups and more offense from Ryan Harrow in the lane will hopefully keep Goodwin from trying unsuccessfully to take over the game.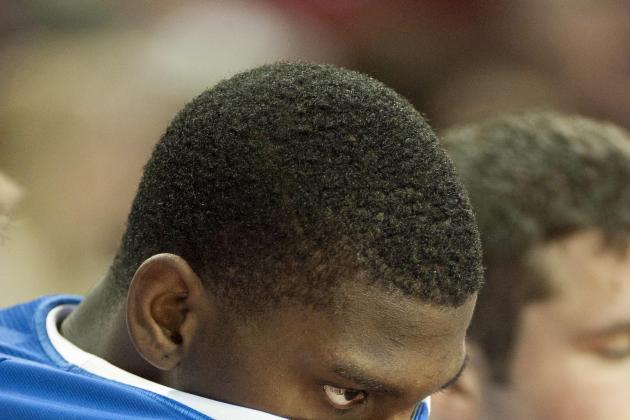 USA TODAY Sports

Foul trouble has plagued the Wildcats the last few games. Even against a team as weak as Georgia, a young team like Kentucky needs to be careful not to back themselves into an early corner with cheap fouls.
Even with the Bulldogs shooting only 68.7 percent from the free-throw line, it's going to take a team effort (or Michael Kidd-Gilchrist making a miraculous return) to shut down Kentavious Caldwell-Pope.
And speaking of free throws...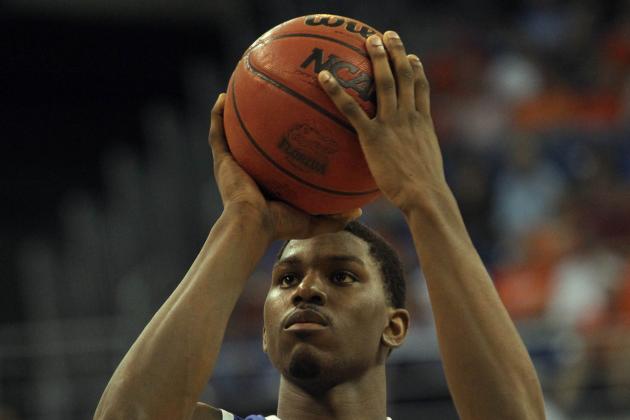 Kim Klement-USA TODAY Sports

Yes, I mentioned the exact same thing last week in an article on key areas to focus on for the Arkansas game.
Yes, it is still a major issue.
The Wildcats shot a terrible 63 percent (17-27) from the line against the Razorbacks. You can't leave that many free points on the floor when you're playing on the road. The Bulldogs might not be a very tough team, but right now, this Kentucky team needs every advantage that they can get.


Please feel free to leave a comment below. If you'd like to sing my praises or tell me how terrible I am more personally, I can also be found on Twitter.