Kentucky Basketball: 5 Keys to Beating Arkansas in SEC Clash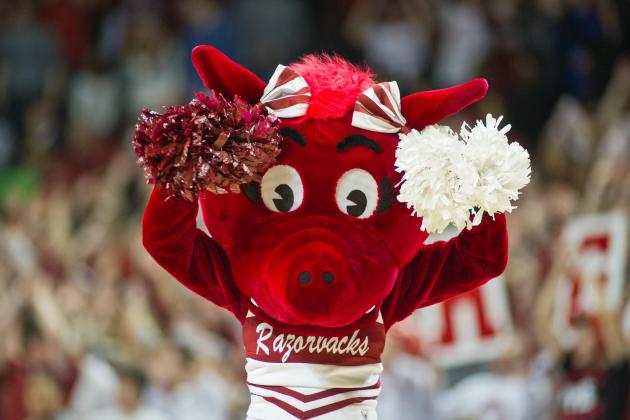 USA TODAY Sports

With only a few games left to help their NCAA tournament chances, the University of Kentucky Wildcats begin a very important set of back-to-back road games in Fayetteville, Arkansas against the Razorbacks.
While Arkansas hasn't been spectacular this season, their 7-0 SEC record at home shows that they are a tough team to play in their arena (as Florida found out back on February 12). This is a game that Kentucky absolutely needs to win, both for their own confidence heading into the SEC Tournament and for their NCAA Tournament resume.
The following are five keys to the Wildcats beating Arkansas on March 2.
All stats via ESPN
Begin Slideshow

»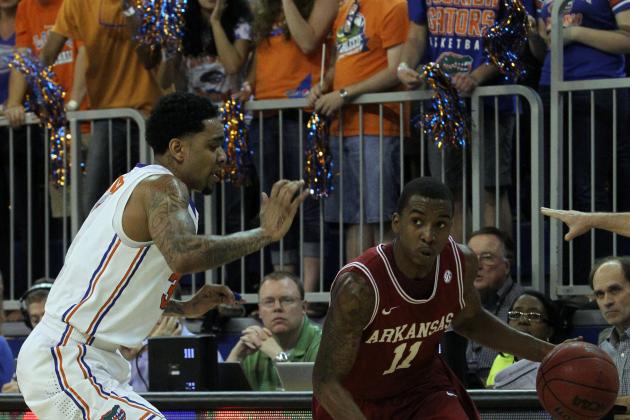 Kim Klement-USA TODAY Sports

B.J. Young is as good a point guard as any the Wildcats have faced this season. In addition to his great ball handling and distribution skills, he is also an excellent scorer, leading the Razorbacks with 15.3 points per game.
The one place he is not much of a threat, however, is from long range. Young is currently shooting 22 percent from three-point range on the season. If the Wildcats can keep him from slashing inside to score or dish to Marshawn Powell (who we'll get to in a moment), then it will greatly help their chances.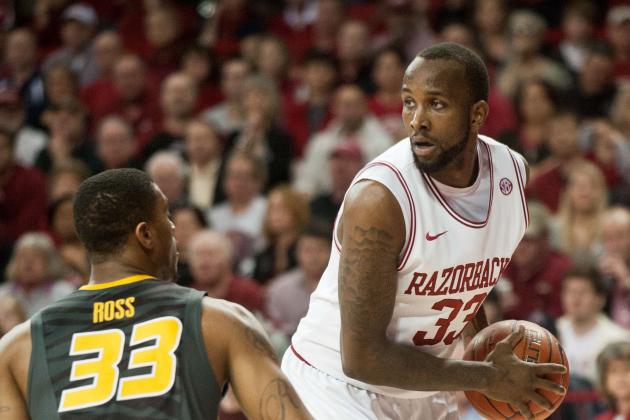 USA TODAY Sports

Forward Marshawn Powell is an excellent scoring threat both under the basket and from outside. He has a 51percent field goal percentage on the season to go along with shooting 44.4 percent from three-point range.
Kyle Wiltjer and Alex Poythress will have to be both incredibly physical and mobile to keep Powell from running roughshod over the Wildcat defense.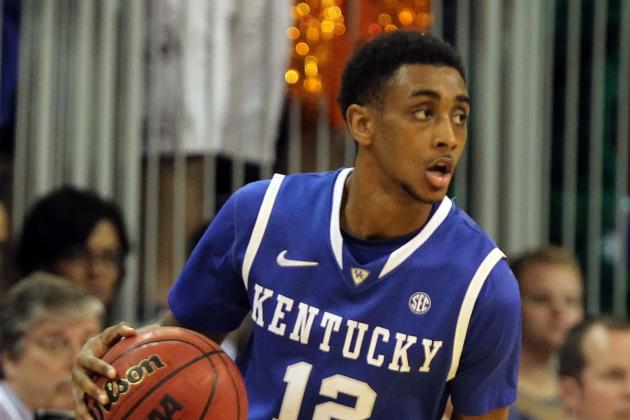 Kim Klement-USA TODAY Sports

This is an important aspect in any game, but it's doubly important when you're playing against Arkansas. Their in your face defense (which forces a large number of turnovers) is perfectly designed to overwhelm a young team like the Wildcats.
Ryan Harrow and Archie Goodwin (ESPECIALLY Archie Goodwin) will need to make sure that the Wildcats aren't constantly giving the ball back on offense.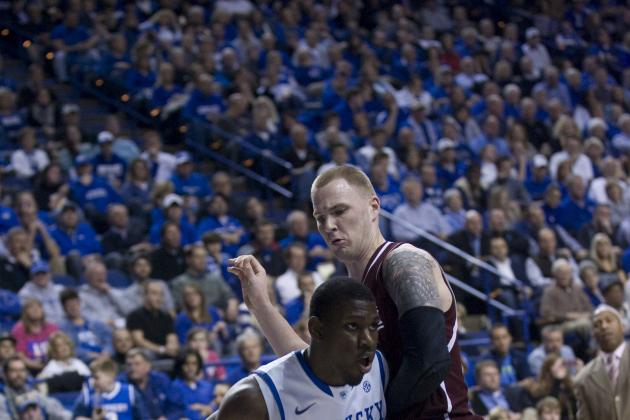 Mark Zerof-USA TODAY Sports

This also seems like a relatively obvious facet of the game. But the Razorbacks bench, which head coach Mike Anderson uses extensively, means that the Wildcats will face a steady stream of fresh legs going up against their already depleted defense.
The most important player to keep himself out of foul trouble, however, is probably Alex Poythress, who is athletic enough to match up well with forward Marshawn Powell on defense.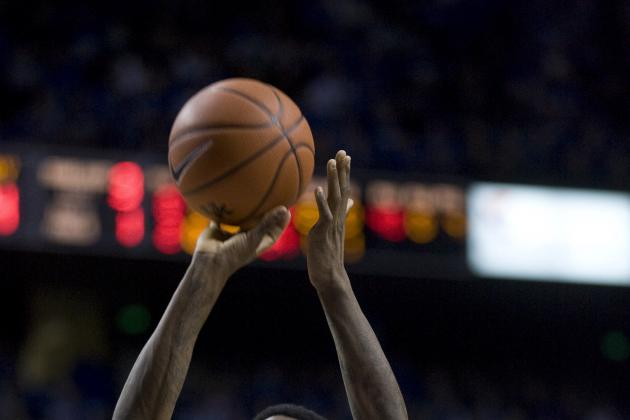 Mark Zerof-USA TODAY Sports

When you're playing another NCAA Tournament bubble team that's 17-1 at home, you need every advantage that you can get.
One of those advantages is taking free points that you get at the line. Kentucky's free-throw shooting has improved slightly over the last month, but they are still shooting a paltry 64.8 percent on the season.

Considering how physical the Razorbacks are, the Wildcats will probably find themselves at the line quite a bit. Kentucky will need to convert those trips into points at much better rate than they normally do if they want to win this game.


Please feel free to leave a comment below. If you'd like to sing my praises or tell me how terrible I am more personally, I can also be found on Twitter.