UFC on Fuel 8 Results: The Real Winners and Losers from Silva vs. Stann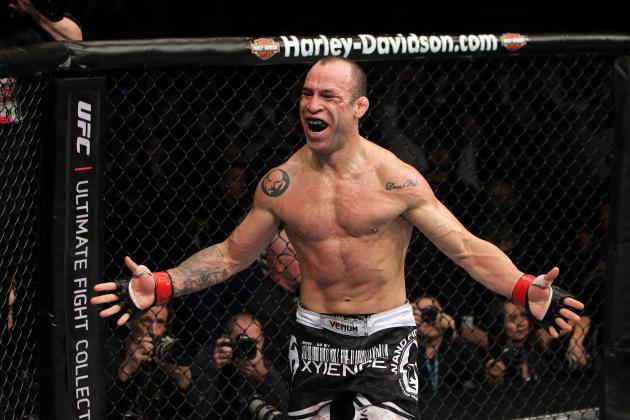 (Photo by Josh Hedges/Zuffa LLC/Zuffa LLC via Getty Images)
Saitama Super Arena has been the home of some legendary fight cards. This, UFC on Fuel 8, however, was not one of them.
It wasn't that way by design. The UFC actually booked a great night of fights, including four bouts on Fuel TV that would have normally been worthy of headlining the card. It promised to be a lot of fun—but sometimes promises just can't be kept, good intentions be darned.
The last two fights of the night, finally, ended a string of eight consecutive decisions. The main event alone had enough action for any 12 fights. That made Wanderlei Silva, Brian Stann and Mark Hunt heroes in my book. But they weren't the only winners on the card.
In MMA, sometimes a fighter can win the bout and still be the loser, especially if he fights in a cautious and boring manner. Likewise, losers who show heart and gusto can improve their standing with management and fans.
So, with that in mind, who were the real winners and losers of UFC on Fuel 8? Let's find out together.
Begin Slideshow

»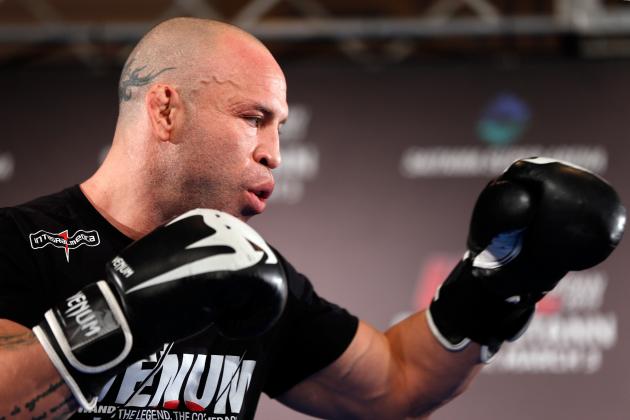 (Photo by Josh Hedges/Zuffa LLC/Zuffa LLC via Getty Images)
How does humble pie taste? Not so great.
Before the bout, I wrote about how sad I was to see Wanderlei Silva fight again. How awful it was for humanity.
And maybe it is.
But back in his adopted homeland of Japan, Silva showed he can still be Wanderlei Silva—at least against a fighter of Brian Stann's caliber. And when he's able to stand and trade, a hammer pounding a brick wall? It's a sight to behold.
There were moments when this fight matched anything in MMA history. This was recklessness personified—two guys who just didn't care about their own well-being or their dance partner's. And that made for one spectacular fight.
(Photo by Josh Hedges/Zuffa LLC/Zuffa LLC via Getty Images)
This was the best terrible fight I've ever seen.
Neither man fought a smart fight; both made glaring tactical errors throughout. By the third round, neither was even pretending to defend himself anymore.
That's my list of criticisms. It's also a list of things that made this fight fun to watch.
Struve and Hunt both made mistake after mistake. But Hunt can afford them—his head is all kinds of hard.
Struve, though? He was fighting Mark Hunt. Eventually that was going to cost him. And it did, when Hunt nailed a huge left hook and then simply walked away.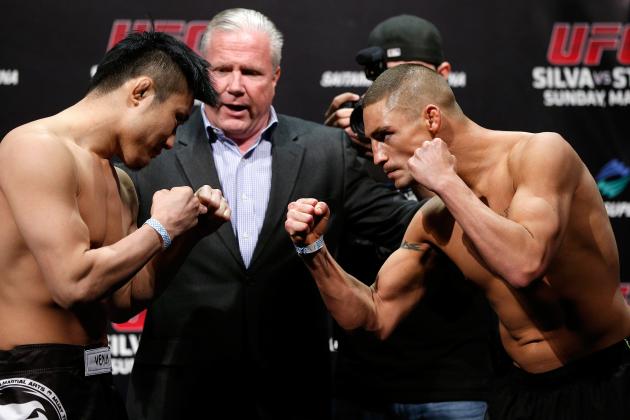 (Photo by Josh Hedges/Zuffa LLC/Zuffa LLC via Getty Images)
In a way, it was neither man's fault that this fight failed to live up to fan expectations. We just wanted too much, expected too much. Of course, they couldn't give us what we hoped for. Almost nothing could have.
After all, in the cage were Diego Sanchez and Takanori Gomi, two of the last decade's very best action fighters. Fireworks seemed inevitable. And though the first round delivered—albeit at about three-fourths the speed we would have seen in 2006—it was all downhill from there.
By the second round, things had turned "strategic," with both guys pawing at each other tentatively. The science was punctuated, at times, with violence. But it fell short of the buzzsaw vs. mongoose battle we wanted it to be.
This was not a bad fight by any means. With any other two men, I would have been more than satisfied. But this was Diego. This was Gomi. And that meant this was disappointing.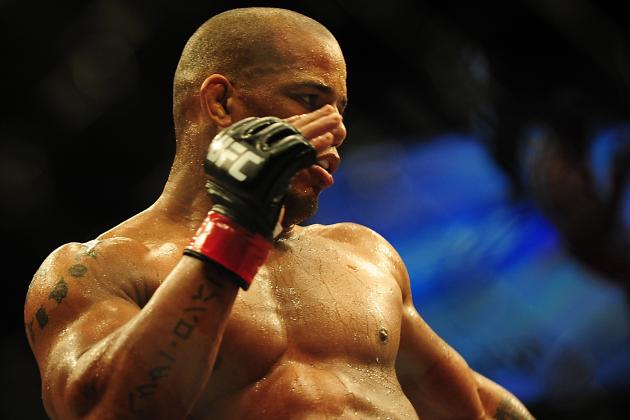 Anne-Marie Sorvin-USA TODAY Sports

When the UFC signed Hector Lombard to a deal reportedly worth $300,000 a fight, this is surely not what it expected for its money. Lombard has now lost two of his first three inside the Octagon and will likely fall all the way out of the promotion's Top 10.
Here's the bottom line—Lombard was in what the UFC considered only the fourth-most significant fight on the card, a fight he lost to Yushin Okami. And this was no pay-per-view extravaganza. This was Fuel TV, the lowest rung on the totem pole.
You don't get paid $300,000 to fight on the Fuel TV undercard. You just don't. If I were Lombard, I would be plenty nervous after another less-than-impressive performance.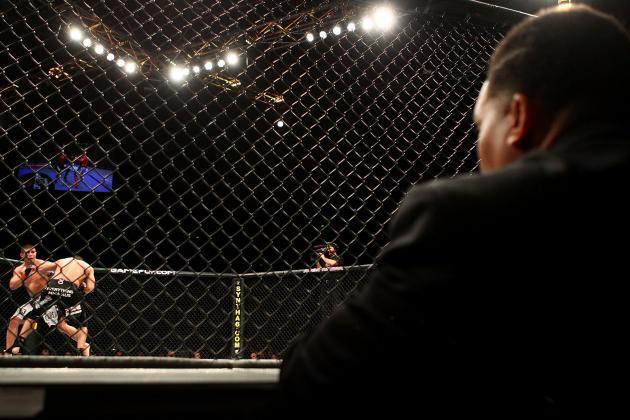 (Photo by Mark Nolan/Zuffa, LLC via Getty Images)
This feels like deja vu. Don't we do this slide after every show? I should just start copying and pasting old critiques rather than waste my time. After all, it doesn't seem like anything changes.
Saturday night, one of the judges inexplicably and indefensibly gave Hector Lombard two rounds in a fight he was clearly losing until the final round. And then, two judges scored the Takanori Gomi and Diego Sanchez fight for the American—something Dana White couldn't believe:
How the f--- did Diego win that fight!? Crazy shit

— Dana White (@danawhite) March 3, 2013
I'm really not sure what the solution is here. Have an idea? Hit me up in the comments.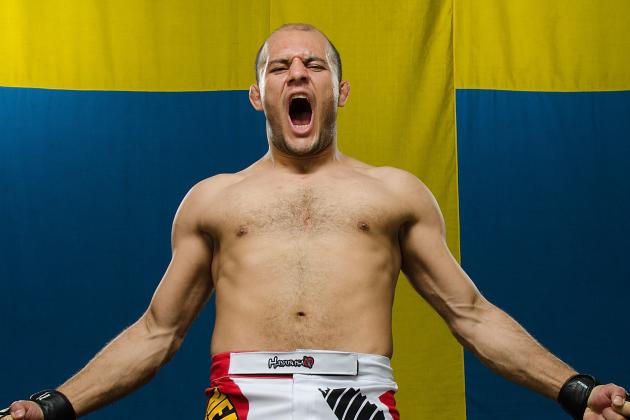 (Photo by Zuffa LLC/Zuffa LLC via Getty Images)
Siyar Bahadurzada talked a good game before his fight with Dong Hyun Kim. In his mind, Kim was a boring fighter. In turn, he was the superhero here to save MMA. Per Thomas Gerbasi of UFC.com, Bahadurzada was confident that Kim wouldn't impose his will on him or the fight:
That's not gonna work. I will impose my will on him and I will make him pay for making my sport ugly. We need guys like 'Showtime' Pettis to make this sport more beautiful. We need guys like Anderson Silva to introduce this sport to the mainstream. But guys like Dong Hyun Kim, he makes the sport ugly. He stalls and controls people and doesn't do damage. Why would you do that? It doesn't make sense.
Three guesses on what happened in the actual fight.
1. Bahadurzada lived up to his own hype.

2. Kim won, but it was a heck of a scrap.

3. Bahadurzada was clueless on the ground and embarrassed by Kim in a blowout.
Bahadurzada won the war of words. Kim, with the UFC cutting losers left and right, focused his attention on winning the actual fight. Sometimes, ugly or not, that's what matters most.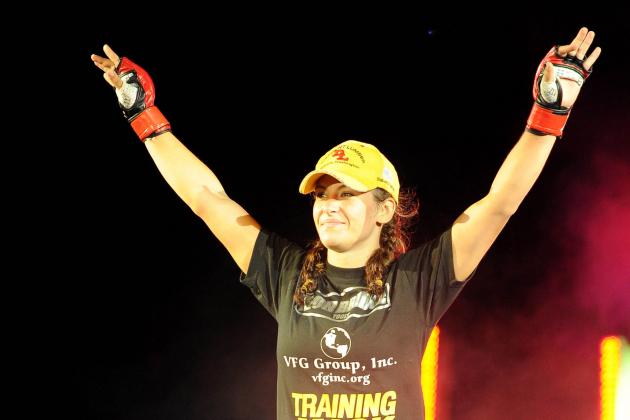 Jayne Kamin-Oncea-USA TODAY Sports

I love Miesha Tate. She's a great fighter and a great interview ,and I can't wait to see her make her UFC debut later this year.
But Tate is a lousy cornerwoman. Before the third round, she told her fighter/boyfriend Bryan Caraway that he could just "coast" his way to victory. She believed he had won the first two rounds.
He had not.
Takeya Mizugaki took Round 3 and the fight. That was a corner failure. A fighter is alone in the cage, but he should at least have the benefit of solid advice and game planning. That didn't happen here.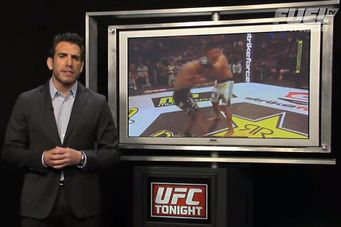 image via Fuel TV
At some point, during the second fight of the night, it felt like Kenny Florian moved from calling the action to cheering for Alex "Bruce Leroy" Caceres. It certainly wasn't as bad as the notorious homerism Frank Mir used to display during any Miguel Torres fight, but it was noticeable at times. I didn't, personally, find it too egregious.
Twitter, however, was not amused. A sampling:
Judging by Kenny's doting commentary I guess Caceres is being groomed for greatnesss? Or something?

— smoogy (@smoogymma) March 3, 2013
Kenny Florian is a terrible commentator.
— Rian Scalia (@rianscalia) March 3, 2013
If they are gonna use the "Fuel" crew to announce these fights, I would much rather have Chael Sonnen on color. #UFConFuel8

— Mike Sawyer (@TOUGHTALKMMA) March 3, 2013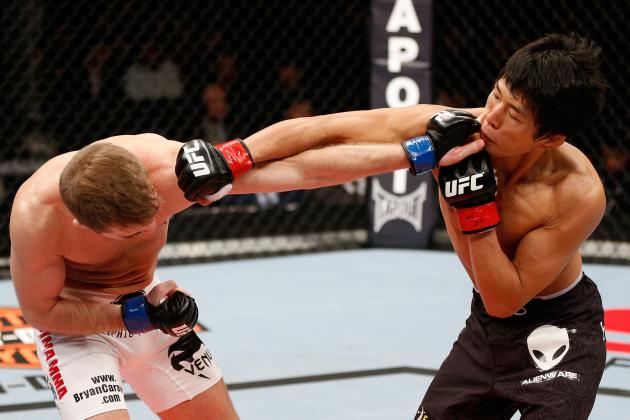 Phot buy Josh Hedges via Getty
Wanderlei Silva defeats Brian Stann via KO at 4:08 of Round 2
Mark Hunt defeats Stefan Struve via TKO (strikes) at 1:44 of Round 3
Diego Sanchez defeats Takanori Gomi via split decision (28-29, 29-28, 29-28)
Yushin Okami defeats Hector Lombard via split decision (28-29, 29-28, 29-28)
Rani Yahya def. Mizuto Hirota via unanimous decision (29-28 x 3)
Dong Hyun Kim defeats Siyar Bahadurzada via unanimous decision (30-27 x3)
Brad Tavares defeats Riki Fukuda via unanimous decision (29-28, 29-28, 30-27)
Takeya Mizugaki defeats Bryan Caraway via split decision (29-28, 28-29, 29-28)
Kazuki Tokudome defeats Cristiano Marcello via unanimous decision (30-27, 30-27, 30-27)
Alex Caceres def. Kyung Ho Kang via split decision (28-29, 29-28, 29-28)
Hyun Gyu Lim def. Marcelo Guimaraes via KO (knee) at 4:00 of Round 2