Maxime Gonalons: Is the Lyon Midfielder a Good Fit for Arsenal?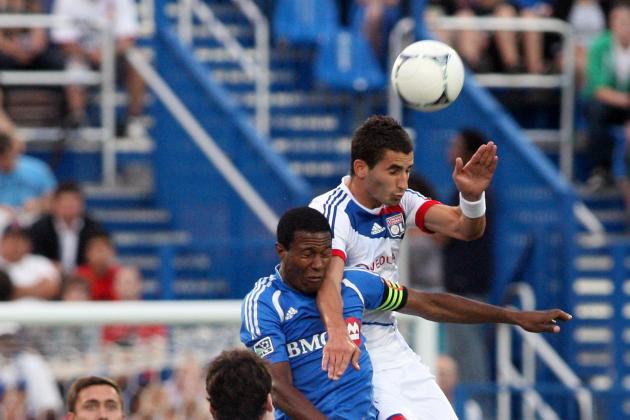 Richard Wolowicz/Getty Images
Gonalons is being tracked by Arsenal
Maxime Gonalons is a talented young player for Lyon, but is the 23 year old the man to fill a most vital area of need for Arsenal? According to a report in the Daily Mail and other sources, Arsenal is scouting the Frenchman as a potential summer target to fill the defensive midfielder position.
Arsenal fans are constantly linked to French players, and it is sometimes hard to determine if there is any basis for the speculation outside of the nationality of the player.
The following slides give a look at Gonalons, and whether he would be a quality buy for Arsenal. This is based on my opinion of him as a player and how he matches up with what I perceive Arsenal needing.
Feel free to share your comments and your thoughts about this latest Arsenal rumor.
Begin Slideshow

»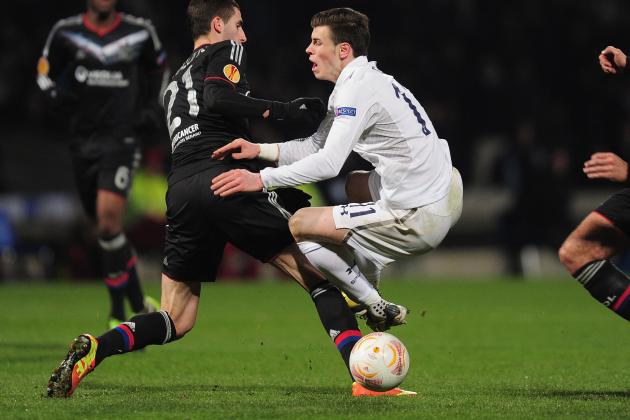 Jamie McDonald/Getty Images
Gonalons has tangled with some of Arsenal's biggest rivals
The great Arsenal teams of the Arsene Wenger era had a defensive mid who could protect the back four, win the ball and was a physical presence in their tackling. In my opinion, Arsenal has sorely lacked the physical presence in the middle of the pitch that would win the ball back and own their territory.
Gonalons is not shy about going into a challenge. The picture on this slide probably got a few people's attention, but it illustrates both the good and the bad about Gonalons' "physical" presence.
The good is that Gonalons is more than willing to play a physical game, but it is also this trait that is bad for him. His willingness to commit to a challenge leads him to pick up needless fouls. In the games I have seen him play, his desire to win the ball has led to some awkward or untimely challenges.
Playing in the Premier League means not being afraid to mix it up physically, but it also means being smart about the when and how of the challenge. In my opinion, Gonalons still has some work to do on the when and how.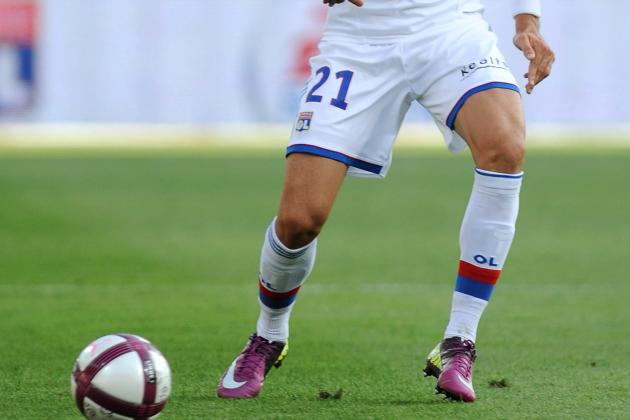 Valerio Pennicino/Getty Images
Gonalons is confident with the ball at his feet
Arsene Wenger has always coveted players who could "play beautifully." Fitting into the fluid game Wenger teaches requires touch. Gonalons is confident with the ball at his feet. He holds the ball up well and is adept at moving the ball out of the defensive third to start the attack.
While very good on the ball, Gonalons is not the type of player who will successfully carry the ball box-to-box leaving defenders in his wake, but in the Arsenal scheme of things, that is not needed.
In my opinion, Gonalons possesses the on-the-ball elements that will be required of him if he were to move to London. Those elements are solid, accurate passing, and the ability to hold the ball under pressure and find the next pass.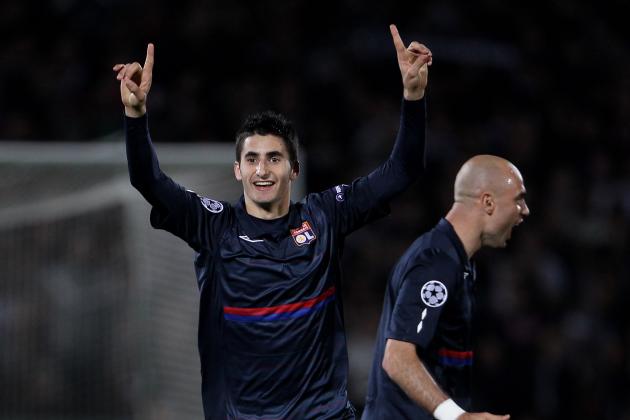 Phil Cole/Getty Images
Can Gonalons be a leader on the pitch?
The position of holding/defending midfield requires leadership. The player does not need to be the team captain, but must be vocal on the pitch. The player must be able to coordinate with the back four and help organise the midfield.
Gonalons is able to lead from this position. As Lyon's captain this season, Gonalons has been vocal with his mates on the pitch in the right way. His leadership has helped a very young Lyon squad be a contender this season, despite the summer exits of veterans like Hugo Lloris, Cristiano Marques Gomes and Aly Cissokho.
Wearing the Arsenal colors would require this of him to help in trying to organize what has been a weakness for the gunners.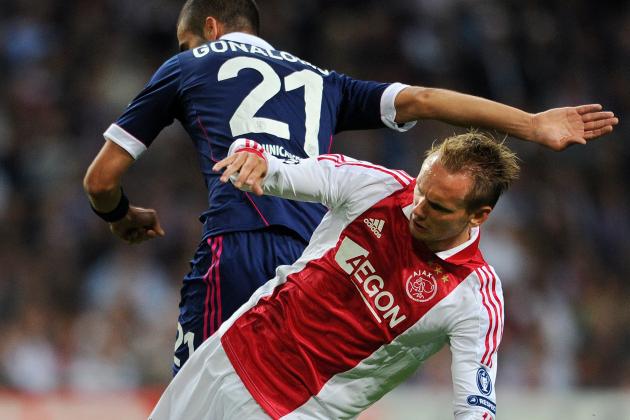 Jasper Juinen/Getty Images
Gonalons brings a solid all around game.
I covered Gonalons physical presence in an earlier slide, but outside some timing issues in his challenges, Gonalons is a very good defensive midfielder. He is positionally sound, and rarely gets caught over-committing to the attack.
Gonalons uses his 6'2" frame very well in defending set pieces and crosses. He also uses his height to latch onto free kicks in the attacking third.
Beyond being a minor presence on the receiving end of attacking set pieces, Gonalons will not be a player to light up the score sheet. He has a solid shot with his preferred foot (right), but will not be a top choice for taking free kicks from dangerous positions at this time.
Offensively, Gonalons can still develop into more of a scoring threat from set pieces and spot kicks, but when buying a defensive midfielder, the goal scoring is always a bonus.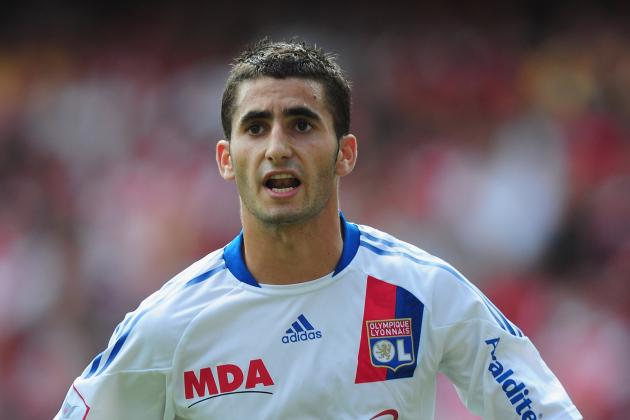 Mike Hewitt/Getty Images
What does Gonalons bring in experience
There has been a lot of talk about Arsenal's need to buy players with Premier League experience. Gonalons does not bring that to the table, but he does have some good experience, considering his age.
Gonalons has experienced multiple games in Champions League competition facing the likes of Liverpool and Real Madrid. He has also recently faced Tottenham twice in Europa League action this season.
These may not count as consistent Premier League experience, but Gonalons has been exposed to competing against top level clubs.
Jasper Juinen/Getty Images
Will Gonalons be a Gunner
My personal opinion of Gonalons is that he is a taller version of Mathieu Flamini. I believe Gonalons would be an asset for Arsenal and could grow into a main contributor in a relatively short time. Unfortunately, time is something Wenger may not have.
Gonalons is not the type of player who can transform the team by his presence. He is more of a player who would be an upgrade at the position and would provide more than adequate play at his position at this time.
There are better options at the defensive midfield position out there for Arsenal to consider, but if they do settle on Gonalons, I feel he could be a valuable player.