5 WWE Non-Wrestling Personalities That Should Be Placed in the Hall of Fame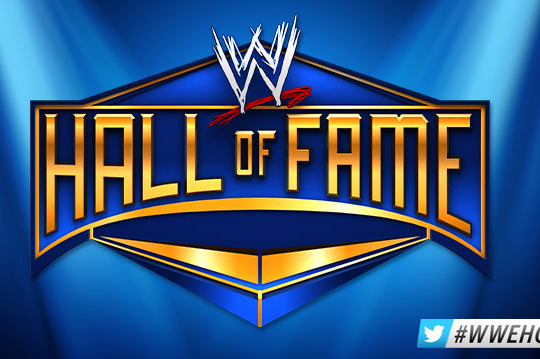 The newest incarnation of WWE's Hall of Fame logo (Image Obtained From WWE.com)
Fans rightly focus on wrestlers when talking about WWE's Hall of Fame, but there are several non-wrestling personalities who deserve an induction as well.
These are men and women who get limited exposure compared to the performers inside the ring. In fact, they mostly suffer the fans' outrage when the limelight is upon them, as it indicates that they have made a mistake.
Yet their functions are key to the smooth running of the WWE and the enjoyment we all get from the product.
Their worthiness as candidates cannot be judged by the amount of wins, losses or championship belts they earned during their careers. They have to be judged on the type of service they have provided the company—and by extension, the fans—over many years.
This list was composed with several rules in mind. The individuals included are all current employees of the WWE. Their primary role is of a non-wrestling nature, but rare storyline-driven matches do not preclude them from the list. Their contributions have placed them above their peers in the roles that they perform for WWE.
Also, managers were excluded from this list. This role holds a unique place between wrestler and non-wrestler, so it should be treated as a unique category.
The five men and women included in this list should be thought of as some of the many unsung heroes of the WWE, as our enjoyment has depended on their services over the years.
Begin Slideshow

»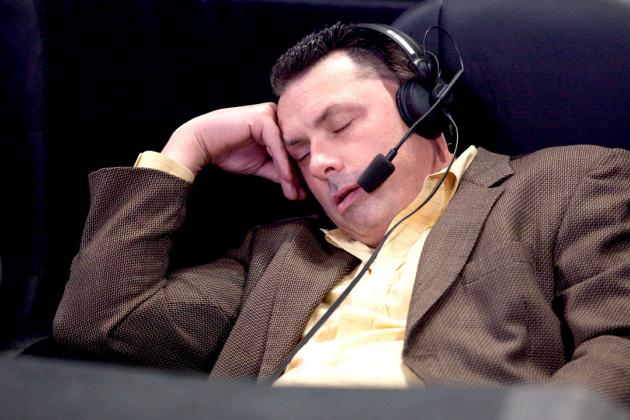 No one has suffered more embarrassing moments on WWE television than Michael Cole. (Image Obtained From WWE.com)
The most obvious non-wrestling personality who is putting together a Hall of Fame career is play-by-play commentator Michael Cole.
His 15-year career is full of highs—such as calling Mick Foley's first WWE Championship victory—and lows—does anyone need to remember the incident involving Heidenreich and the toilet?
Yet Cole has been a hugely reliable performer for the WWE. He often fills in to commentate on multiple shows during a regular work week and still finds the enthusiasm to call a great match every time.
Even his heel term in late 2010, as the voice of the anonymous general manager, and his rivalry with Jerry Lawler were not without merit. Cole clearly was not a natural in that bad-guy role, but he persevered until the conclusion allowed him to drop back into his more comfortable neutral persona.
Truthfully, Cole has received more criticism than he ever deserved due to the wonderful moments Jim Ross provided over his illustrious career. However, Cole has finally stepped out from his elder colleague's shadow and become the new voice of the WWE.
His place in the WWE Hall of Fame is all but guaranteed already.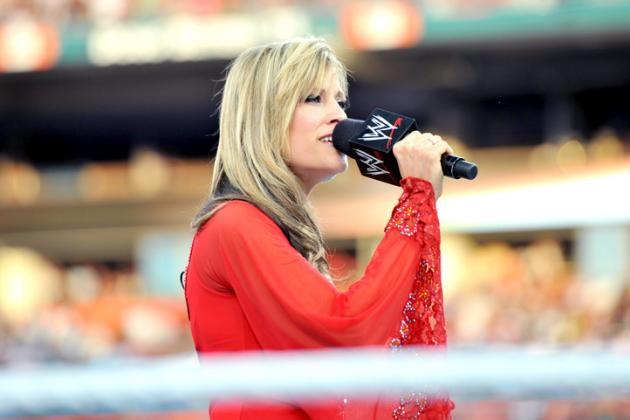 Garcia was also the WWE's first decade Diva. This meant she was the first woman in the modern era to last 10 years with the company. (Image Obtained From WWE.com)
Sometimes, one standout moment can take someone's career from being very good to Hall of Fame worthy, and that is the case with Lillian Garcia.
Apart from a short hiatus in 2010, Garcia has shared the ring-announcing duty with Justin Roberts for the past decade. Her familiar voice has greeted some of the greatest names to the ring, and she does a good job adding excitement whenever a title has changed hands.
Garcia has also acted admirably whenever she's been brought into a storyline and has reacted appropriately when a high-impact move has happened in front of her. This makes her a valuable asset in making the WWE as believable as possible.
However, it was her role on Thursday Night SmackDown on Sept. 13th, 2001 that makes her a bona fide Hall of Fame candidate. Her rendition of "The Star-Spangled Banner" signaled the WWE's (and inferred America's) resilience in the face of the tragedy of 9/11 and is one of the WWE's greatest moments.
Garcia has sung on WWE programming on numerous occasions since, but that one moment elevates her career to the Hall of Fame.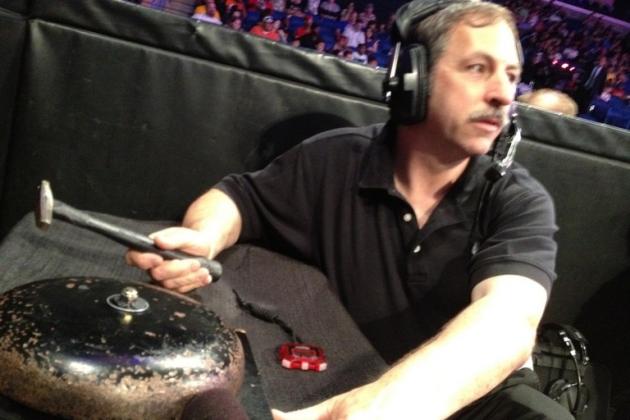 Mark Yeaton performing his duty. (Picture Courtesy of twitter.com/JustinRoberts)
Many WWE fans will have never heard of Mark Yeaton. Yet he has been involved in almost every televised event since the inception of Monday Night Raw and has had a direct influence on the greatest matches of all time, including the Montreal Screwjob.
Mark Yeaton is WWE's timekeeper.
The role of timekeeper is critical in professional wrestling. Their job is to monitor how long a match has to run and communicate this with the referee. This helps time a match appropriately and signals when a contest needs to finish.
A mistake from the timekeeper can mess a whole show up. Carefully timed advert breaks are distorted and other matches of more or less importance may be forced to run short. This makes it an incredibly high-pressure job.
The fact that one man has taken on this duty for more than 20 years makes Mark Yeaton Hall of Fame worthy.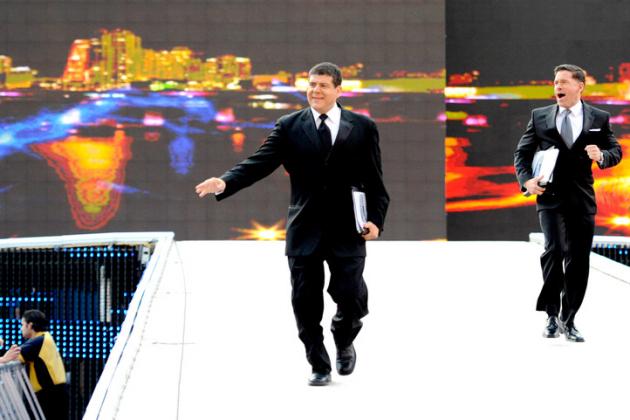 Cabrera (left) has suffered several injuries from his table being destroyed. (Image Obtained From WWE.com)
Many fans of the English-speaking world consider Jim Ross to be voice of the WWE. Carlos Cabrera is, conclusively, the Spanish voice of WWE television.
Unlike any English-speaking commentator, Cabrera has commentated on every major WWE show since 1993. This means that he has more commentating hours on tape than anyone else in professional wrestling history.
His pairing with Hugo Savinovich is heralded as greatly as the pairing of Jim Ross and Jerry Lawler. It would not be inconceivable for these two men to go in to the Hall of Fame together, like their English-speaking colleagues.
Of course, the Spanish announce table is most famous for being destroyed. It's appearance at pay-per-views always promises the possibility of a death-defying stunt being performed at some point over the course of the night.
However, Cabrera should be respected as a legend by all fans, no matter what language they speak.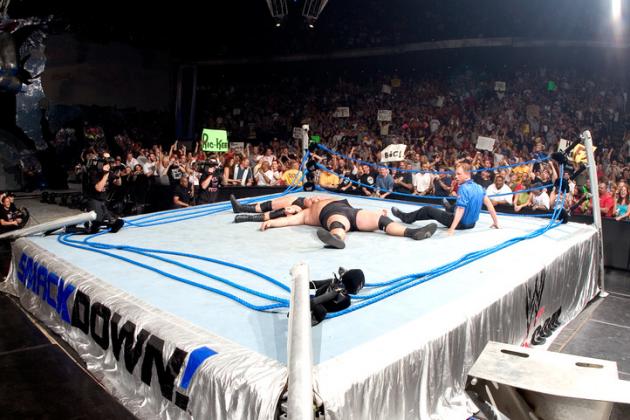 Chioda was the referee who found himself surrounded by a collapsed ring after Brock Lesnar superplexed Big Show in 2003. (Image Obtained From WWE.com)
Referees are the most overlooked members of the WWE roster when it comes to Hall of Fame members.
Their role is vital in the smooth running of a match, and their position as an authority figure gives the WWE some credence as a sport. This is essential in maintaining the illusion that the matches on display are competitive and helps mask the fact that these performances are nothing but an extremely physical ballet.
The obvious candidate to start to redress this balance is senior referee Mike Chioda.
With nearly 25 years in the business, and having officiated some of the biggest matches of all time—including Shawn Michaels vs. Stone Cold Steve Austin at WrestleMania XIV and John Cena vs. The Rock at WrestleMania XXVII—Chioda is one of the WWE's favored referees.
His senior position was confirmed by his appointment as SmackDown's head referee between 2002 and 2005. He would then replace Earl Hebner as Raw's head referee until the brand split (for referees) ended in 2008.
Few in his line of work, if any, can claim such an astonishing résumé as Chioda. His importance to the WWE as a whole surely merits him a place amongst the company's elite.