NBA Trade Deadline 2013: Identifying the Biggest Buyers and Sellers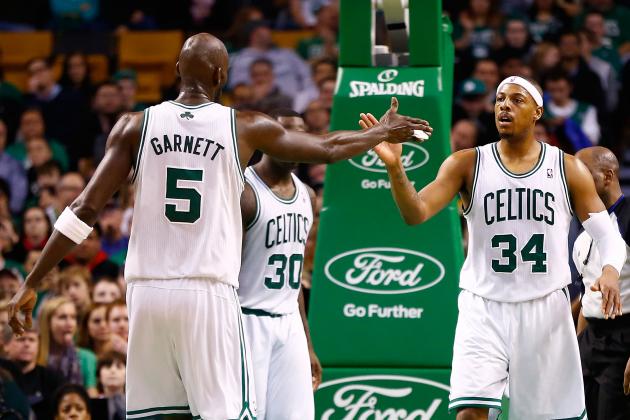 Jared Wickerham/Getty Images

Arguably the most exciting week of the NBA season, the trade deadline week, is finally upon us.
And with rumors involving names like Kevin Garnett (via Yahoo! Sports) and Josh Smith swirling (via Yahoo! Sports' Adrian Wojnarowski), we're in prime position to see several compelling moves made in the days ahead.
As front offices begin to hash out long-term plans for their respective franchises, identifications as buyers and sellers will be crafted, and trades, whether they are salary dumps or big-time moves, will be agreed upon.
Note: All salaries were retrieved from HoopsHype, unless otherwise specified.
Begin Slideshow

»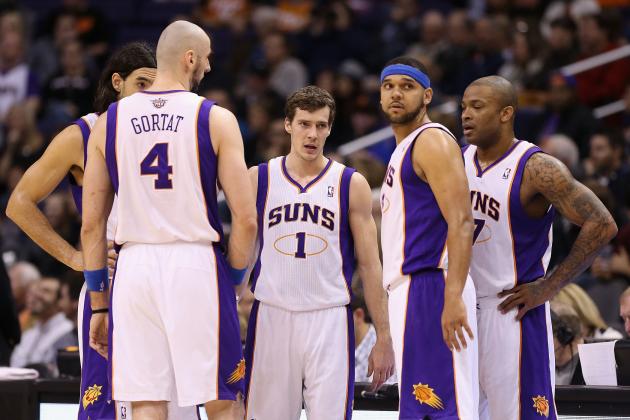 Christian Petersen/Getty Images

The Phoenix Suns franchise is in utter disarray. With a strange mix of personnel that can't seem to develop a bond, the Suns are limping through the 2012-13 season en route to a high lottery selection in the NBA draft this summer.
Sitting at 17-36, it feels like the time has arrived for the Suns to start fresh and dump some of the veteran pieces they figured would make them at least fringe contenders in the Western Conference.
The team's most attractive asset would appear to be two-way center Marcin Gortat, who still has room to improve after sitting behind Dwight Howard for three-and-a-half seasons in Orlando.
In addition to Gortat, the Suns possess the expiring contracts of Wesley Johnson and Jermaine O'Neal, which could be appealing to teams looking to free up some cap space in the summer.
There's also the contract of the enigmatic Michael Beasley, which totals more than $12 million over the next two seasons.
While $12 million is a hefty financial commitment for a team to make for a player of Beasley's caliber, he could be an under-the-radar pickup for an established contender looking for a spark off of the bench.
Uncertainty also surrounds guard Jared Dudley, whom the New York Knicks are reportedly (via HoopsWorld's Alex Kennedy) intrigued by.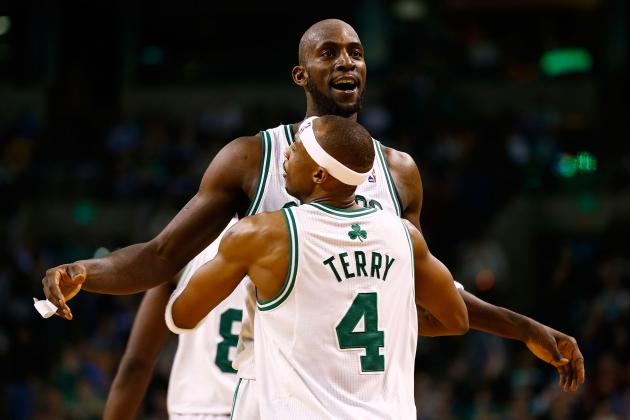 Jared Wickerham/Getty Images

Considered sellers immediately after Rajon Rondo suffered a season-ending knee injury, the Boston Celtics have flipped the script on prognosticators, winning eight of their last nine games.
Now, with a record of 28-24, the Celtics feel like a near-lock to make the playoffs and are taking on the shape of buyers as the trade deadline approaches.
Given that Jared Sullinger and Leandro Barbosa have also suffered season-ending injuries, the Celtics are in need of considerable depth.
As it stands, the Celtics only have eight players they can lean on, and if one of them suffers some sort of injury, the team will be in serious danger of overworking its starters.
In addition to point guard, the Celtics' biggest area of need is at small forward, where they have no adequate backup to Paul Pierce.
Jeff Green has been pressed into duty as the team's new backup power forward, leaving the C's with no viable option behind Pierce in the rotation.
The aging Pierce also revealed that he has been playing the majority of the season with a pinched nerve in his neck, which should not be overlooked as a serious problem.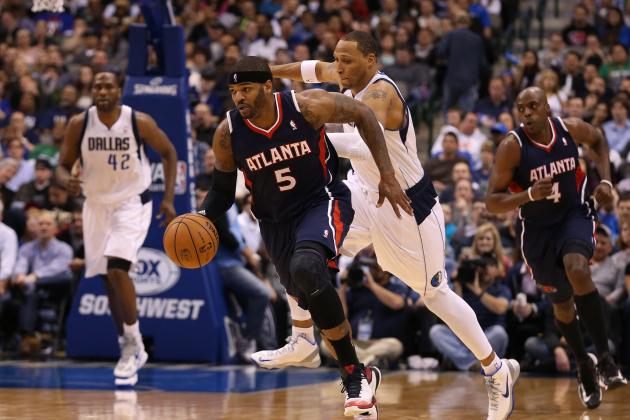 USA TODAY Sports

While opinion still seems to be split over whether the Atlanta Hawks will deal forward Josh Smith, there's no doubting that the Hawks look like a team primed to sell at the trade deadline.
The Hawks' 29-22 record has them nestled comfortably into the sixth seed in the Eastern Conference, but it's evident that they aren't to be competing for a championship this season.
While Smith may wind up being the most notable casualty of the Hawks' plan to create cap flexibility, it's worth noting that the team possesses a wealth of expiring contracts, most notably those of Kyle Korver, Devin Harris, Anthony Morrow and Zaza Pachulia.
Danny Ferry's main goal since arriving in Atlanta has been to become more flexible under the salary cap, evident by the summer blockbuster that sent Joe Johnson and his massive contract to Brooklyn.
With a crucial summer of wheeling and dealing ahead, look for the Hawks to be sellers in the coming days.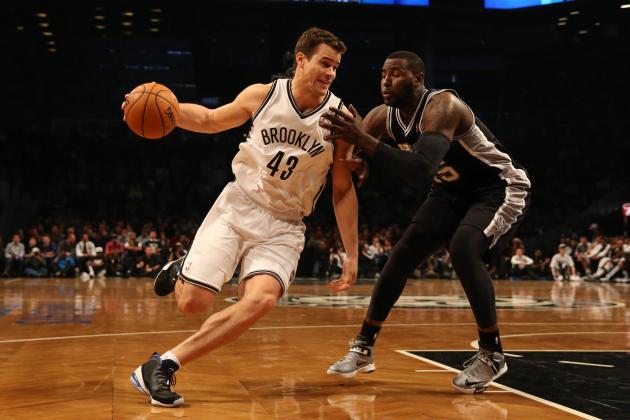 Anthony Gruppuso-USA TODAY Sports

Although the Brooklyn Nets may not be the most realistic landing spot for Josh Smith (h/t to Ric Bucher via Sulia), it's clear the team intends to make moves to improve its roster at the trade deadline.
According to Sam Amick of USA Today, the Nets are keen on adding big pieces, even if it means going over the league's luxury tax threshold:
According to a person familiar with the Nets' strategy, the team's pitch isn't nearly as aggressive as the report indicated. But the fact that they had that conversation with Atlanta shows that Brooklyn may be willing to pay an even steeper price to keep this season from slipping away.
It's also worth noting that the Nets have been linked (via ESPN) to some less significant names, most notably Charlotte Bobcats guard Ben Gordon.
Given all of the indications we've received so far, the Nets appear to be a team in the market for a versatile wing, even if he's accompanied by a hefty price tag.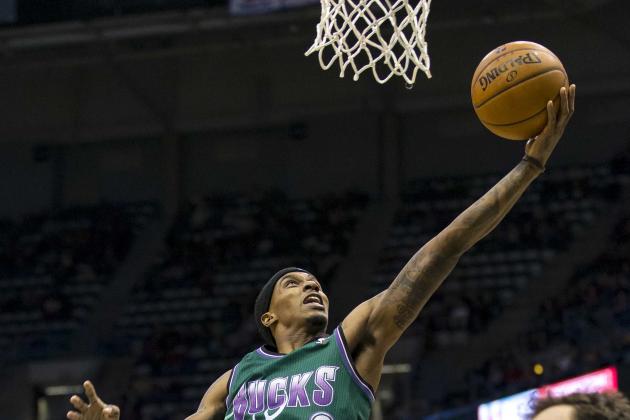 Jeff Hanisch-USA TODAY Sports

Much like the Atlanta Hawks, the Milwaukee Bucks are an Eastern Conference team toeing the line between playoff contention and perpetual mediocrity.
Currently the eighth seed in the East, the Bucks are no lock to reach the NBA playoffs, and even if they are fortunate enough to do so, they will undoubtedly be bounced in short order.
Milwaukee's most notable player to keep an eye on at the deadline will be point guard Brandon Jennings, who, according to ESPN's Chad Ford, is none too happy with his current situation:
Jennings has, according to one source, 'irreconcilable differences' with Milwaukee. He's frustrated, according to sources, that the two sides weren't able to work out a long-term extension this summer. In addition, he feels as though he doesn't get the attention he deserves and wants a bigger market to take his talents to.
Given Jennings' displeasure with Milwaukee's handling of his financial situation and his impending status as a restricted free agent, it's starting to look increasingly likely that the Bucks may be forced to take action regarding their star point guard.
In addition to Jennings, the Bucks may be looking to rid themselves of Samuel Dalembert (via HoopsWorld), Beno Udrih or Mike Dunleavy, Jr., each of whom have contracts that expire at season's end.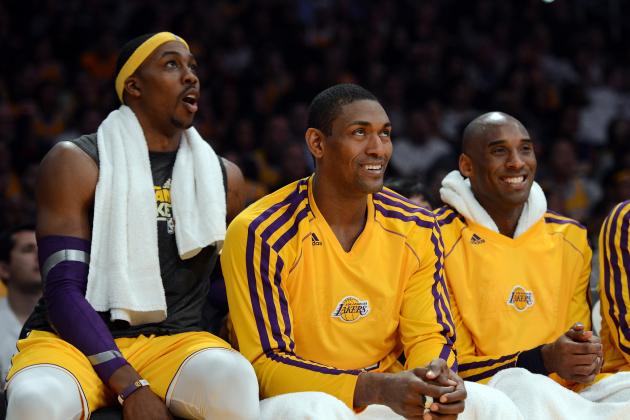 Harry How/Getty Images

Despite a dreadful first 54 games, the Los Angeles Lakers find themselves just 3.5 games behind the Houston Rockets for the Western Conference's eighth seed.
Injuries to Pau Gasol and Jordan Hill have left the Lakers frontcourt decimated, thus earning them the status as buyers heading into the trade deadline.
The Lakers have been continually bullied by opponents down in the paint, and a frontcourt consisting of Dwight Howard, Antawn Jamison and Earl Clark doesn't possess the defensive or physical capabilities necessary to match up with the West's elite.
In a last-ditch effort to salvage the team's playoff chances, it would make sense for the Lakers to go out and acquire a stopgap big man on an expiring deal.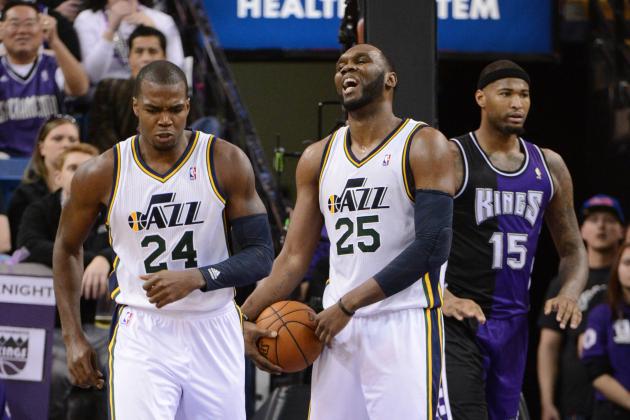 Kyle Terada-USA TODAY Sports

The Utah Jazz have surprised this season, starting 30-24 (20-6 at home) in a competitive Northwest Division.
However, despite all of Utah's success, we shouldn't kid ourselves. This isn't a team destined to make a deep run into the NBA playoffs, and that status means the Jazz will be sellers at the trade deadline.
The attractive assets in the Jazz's possession are Paul Millsap and Al Jefferson, each of whom have been cropping up in trade rumors as of late.
According to the New York Daily News, the Brooklyn Nets are intrigued by the possibility of adding Millsap, while Jefferson appears to be (via AZcentral.com) the rumored flavor of the week for the Phoenix Suns.
While chasing lofty championship aspirations with their full complement of frontcourt players would be nice, the Jazz simply can't afford to keep Jefferson and Millsap around when they could walk this offseason in pursuit of championships or better money.
With Jefferson and Millsap's market value peaking at just the right time, Utah appears like a team that's primed to sell.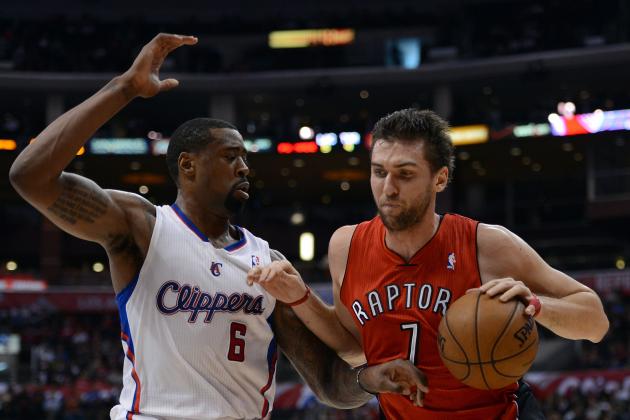 Harry How/Getty Images

The Toronto Raptors made their trade deadline intentions clear when they swapped Ed Davis for Rudy Gay in a three-team, six-player trade in January.
Although the Raptors were criticized for trading one of their best young assets for a pricey pseudo-superstar, Gay has been the volume scorer the front office craved, averaging 20.7 points per game (on 20.3 shots per game) in seven games so far with Toronto.
Now, it appears as if Bryan Colangelo and the Raptors front office are in search of making another splash, this time by shipping Andrea Bargnani out of town.
According to FoxSportsOhio, the Raptors have been involved in talks with several teams regarding Bargnani, and among the most notable are the Chicago Bulls and Philadelphia 76ers.
If the Raptors can acquire a more versatile, defensive-minded power forward in exchange for Bargnani, they will possess a roster that will have a chance to contend in the Eastern Conference for years to come.