Inter vs. CFR Cluj-Napoca: 5 Things We Learned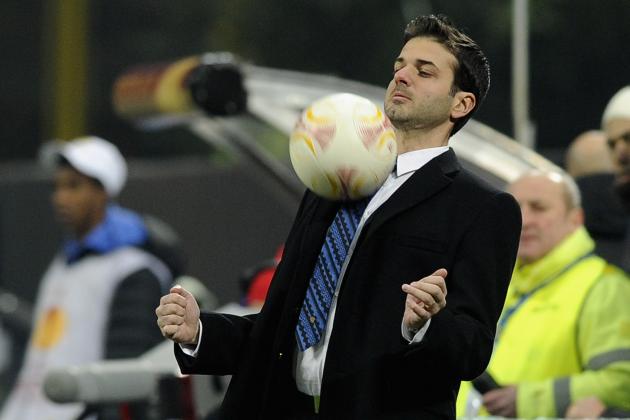 Claudio Villa/Getty Images

After a strong performance in Milan, Inter will take a comfortable two-goal lead with them when they travel to Romania for the return leg against CFR Cluj-Napoca.
Andrea Stramaccioni fielded a strong side and the Nerazzurri looked cool and confident throughout. Rodrigo Palacio entertained with a brace and the Argentinian's clever play was the highlight of the game, but it was the unfortunate injury to his compatriot that got a lot of people talking afterward.
So, what did we learn?
Begin Slideshow

»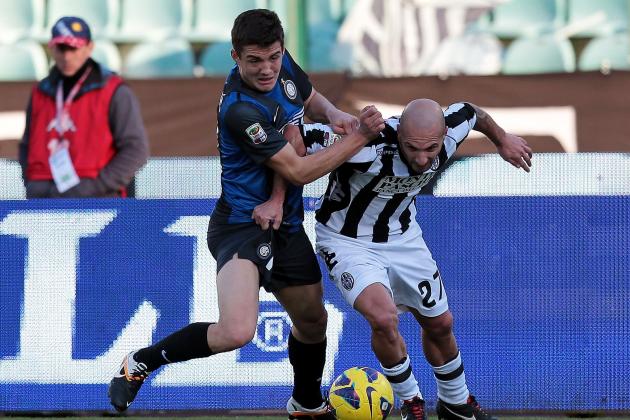 Gabriele Maltinti/Getty Images

Mateo Kovacic is the latest prospect to be added to Inter's lineup, and the team is now bursting with creative talent. It's early days for him yet, but the signs are good, and the prospect of seeing him play in a midfield behind the mercurial Antonio Cassano are enticing to say the least.
The young Croatian was excellent against Cluj and earned his manager's praise. Having cost €11 million, the 18-year-old's signing did raise some eyebrows in Italy, but the doubters are already being silenced as the deep-lying playmaker quickly finds his feet at the Serie A giants.
Against the Romanians, he showed a great range of passing and was cool on the ball. He managed to start several forward movements and looks certain to get a lot better.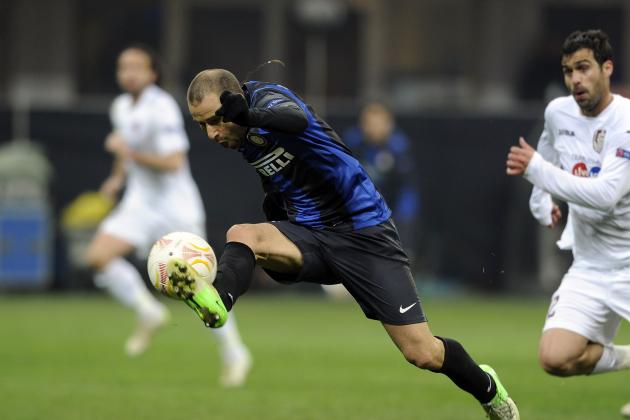 Claudio Villa/Getty Images

OK...so it's not exactly news, but Rodrigo Palacio is really rather good. The 31-year-old has been exceptional for Inter since joining the club from Genoa, always working hard and doing whatever is asked of him—even going in goal against Hellas Verona.
It was no different against Cluj.
The former Boca Juniors man was a constant threat from the moment he entered the game and provided a masterclass in goalscoring with his two efforts. Only the very coolest of characters dare to lob a keeper twice in the same game and actually pull it off, and the ease with which he did it proves how good he really is.
Palacio might not have one single attribute that separates him from most other forwards, but he's a complete package and a nightmare to play against. Inter did well to sign him from Genoa—who, without his goals, are now sitting just above relegation.
He's a quality player who'll be part of any challenge for silverware that Inter might make.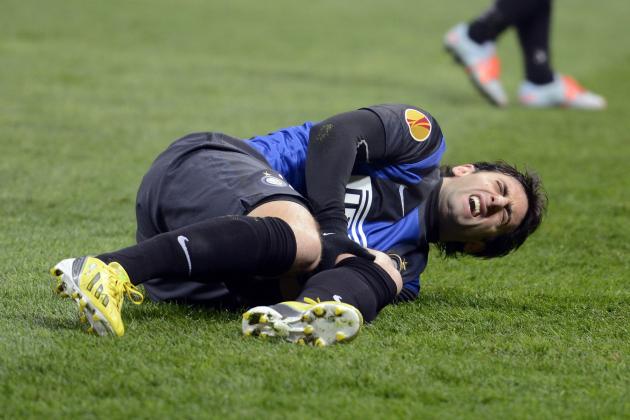 Claudio Villa/Getty Images

No one ever likes to see the sort of injury sustained by Diego Milito, but it came on the Argentinian at a particularly cruel time in his career.
At 33, many are now questioning his ability to return to the top level. That's something which will add insult to injury for the striker who'd just rediscovered some of his best form having been written off as "too old" last season.
The players' tears as he was stretchered off proved telling, as tests after the game revealed that he'd suffered a lesion to the anterior cruciate ligament, other collateral ligament damage and yet more damage to the knee.
Milito now faces a lengthy spell of recovery—he'll miss at least the rest of the season—but will be inspired by the recent return of another aging Inter stalwart, Dejan Stankovic. The Serbian made his comeback after missing nine months, so there is hope for the forward yet.
Until his return, the Interisti will be hoping that Palacio and Antonio Cassano—who was also excellent against Cluj—will be able to pick up the slack left by the club's top scorer.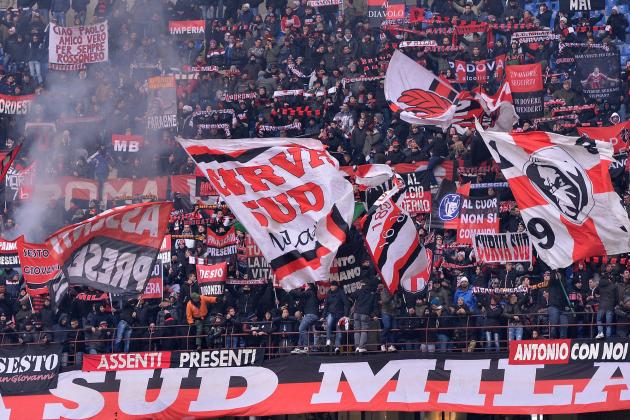 Tullio M. Puglia/Getty Images

All too often, football is personified by petty fighting between clubs, clashing fans and blind tribalism.
Occasionally, however, those involved with the beautiful game live up to that moniker and conduct themselves with style and class.
The outpouring of sympathy to Milito following his horrific injury is proof that once every so often, professional football isn't as ruthless as it pretends to be.
Only on the rarest occasion do crosstown rivals unite on a subject, but following the game against Cluj, AC Milan were quick to release a statement, offering their best wishes to the injured Argentinian.
"AC Milan sends our condolences to Diego Milito after the serious injury sustained yesterday evening," read the release on the club's website. "Best wishes to the player for a speedy recovery."
It was a sentiment echoed around Italy, with the sad news about Milito coming soon after the even sadder news that 37-year-old Carmelo Imbriani, who played for Napoli and Genoa among other clubs, had lost his battle with lymphoma (via the Italian daily newspaper, La Repubblica).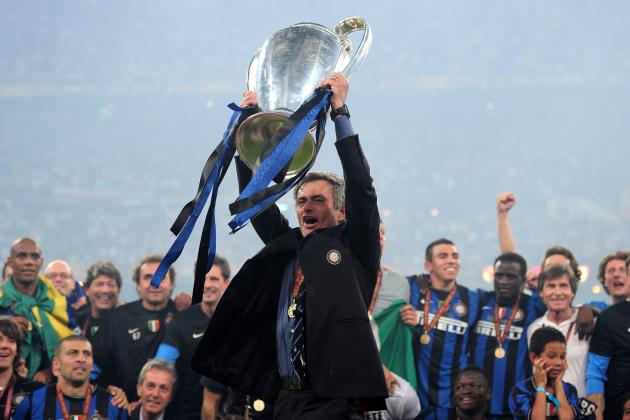 Shaun Botterill/Getty Images

One of the problems that UEFA faces every year with the Europa League is the fact that few of the continent's top teams take it seriously. Nor, in fact, do most of the fans.
With games on a Thursday, often in some far-flung city on the outskirts of Europe, the competition is seen as a thorn in the side of many managers, who prefer to concentrate their efforts on events at home and qualification for the continental tournament that everyone wants a piece of, the Champions League.
Injuries like the one suffered by Milito are exactly why most teams are reluctant to field their best players in a tournament that few care about.
By selecting a strong squad, Stramaccioni showed he wanted to win the Europa League. He treated it with respect, and started with a team of players who'd look more at home in the Champions League.
Now having watched a man good enough to lift Inter to Europe's biggest prize in 2010 crumble into pieces in a tie against an insignificant side from Romania, Europe's managers will be forgiven for not putting their best foot forward the next time they're asked to.