Pittsburgh Pirates: 5 Pitchers and Catchers to Watch in Spring Training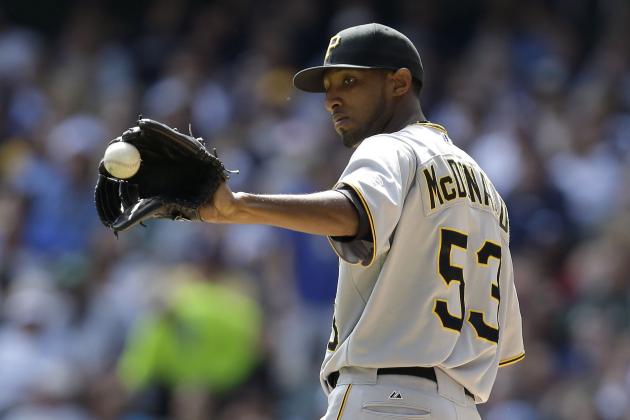 Mike McGinnis/Getty Images

Spring training is around the corner, and in only a couple days, the Pittsburgh Pirates will once again begin the quest to break their streak of what is now 20 consecutive losing seasons.
On February 11, pitchers and catchers will report to Bradenton as the Bucs start preparing for their 2013 campaign.
There is a fair amount of intrigue surrounding Pittsburgh pitchers this spring. The Pirates may have a somewhat open competition at the back of the rotation over the next six weeks, with several young pitchers ready to make their mark and a top prospect waiting in the wings.
Begin Slideshow

»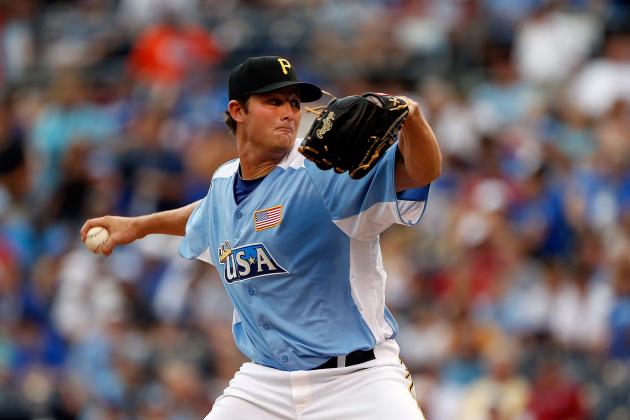 Jamie Squire/Getty Images

Gerrit Cole will almost certainly be a Pirate by the middle of the season, and Pittsburgh fans will hope to see a sign of things to come during spring training.
Cole could use a little more seasoning in Triple-A as he develops his fastball plane and command further, but there's potential for a breakout spring performance similar to Starling Marte in 2012.
Pirate fans have waited a long time for the true top prospects to make it to the majors, so expect all eyes to be on Cole in the coming weeks.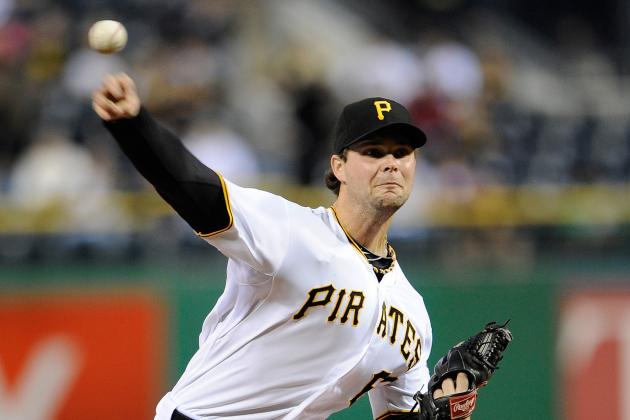 Joe Sargent/Getty Images

Kyle McPherson is another high-upside rotation option who could benefit from a month or two in Triple-A, but should represent an upgrade towards the second half of the season.
McPherson performed well during a September call-up last year, displaying the strong control that has been a staple of his arsenal throughout his time in the Pirate organization. His strikeout numbers were a bit lower than they had been in Triple-A, though.
Nonetheless, McPherson represents a potential future No. 3 or above-average No. 4 starter, and the Bucs will be tracking his progress closely.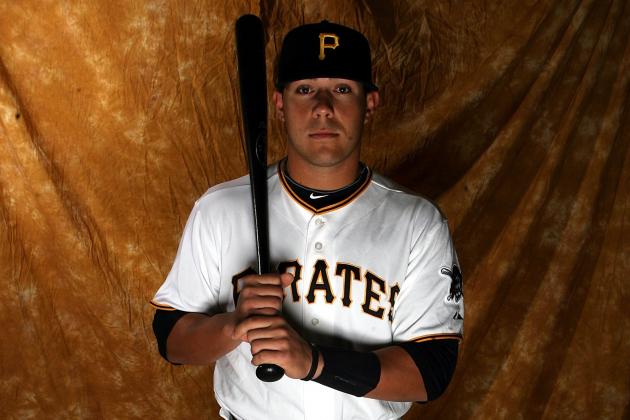 Marc Serota/Getty Images

Though the Pirates brought in Russell Martin to be their starting catcher this offseason, neither he nor Michael McKenry will likely be under too much scrutiny during spring training.
Sanchez has had a rocky career since the Bucs drafted him No. 4 overall in 2009, but he still has the potential to be above-average defensively at the catcher position if he can hit enough to warrant the job.
For all his faults, Sanchez compiled a .370 on-base percentage in Double-A and a .724 OPS in Triple-A in 2012. Those numbers aren't anything special, but if he shows signs of being able to produce at a similar level in the majors, he will become a valuable prospect once again.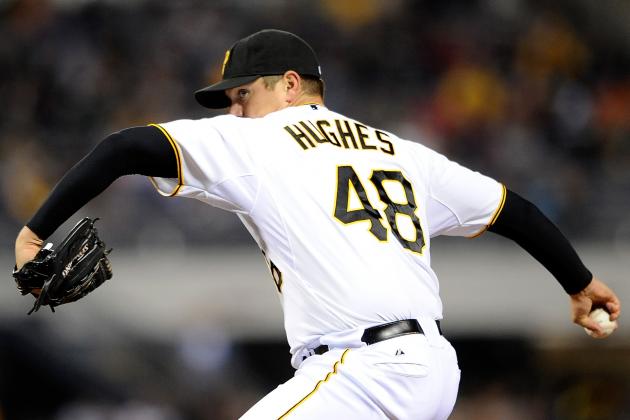 Joe Sargent/Getty Images

One of the Pirates' bigger offseason moves saw them deal closer Joel Hanrahan to the Boston Red Sox, leaving Jason Grilli and the newly acquired Mark Melancon as their likely late-inning relievers.
Jared Hughes could have something to say about that, as the ground ball pitcher was sharp last year and saw his role start to increase. In any event, Hughes could position himself as a reliable fallback should Melancon's 2012 struggles continue.
Hughes is basically a one-pitch pitcher, so it will be important to see if his sinker is getting the movement he needs.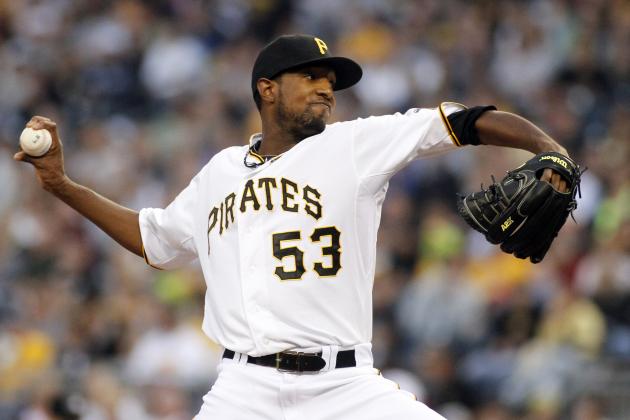 Justin K. Aller/Getty Images

Though he is clearly the most established player on this list, McDonald is also one of the Pirates' biggest question marks heading into 2013.
In the first half of 2012, McDonald was one of the best pitchers in baseball. In the season's second half, his performance was well below replacement level. McDonald has excellent stuff, but his control completely abandoned him over the latter portion of 2012.
Normally, veteran pitchers can't prove too much during spring training, but given how much McDonald's struggles were a product of poor control, it will be important to see how well he is locating his pitches, even against marginal opposition.