1 Pitch Every MLB Ace Still Needs to Master in Spring Training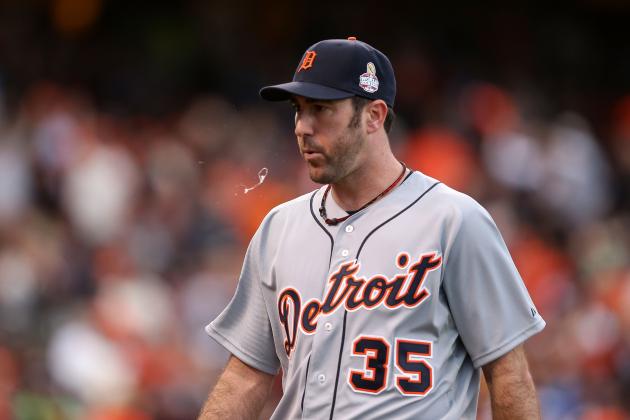 Christian Petersen/Getty Images
Justin Verlander is arguably the best active starting pitcher, but there's always room to improve.
Elite MLB starting pitchers distinguish themselves from lesser rotation members by consistently adjusting their strategies. Spring training provides an opportunity for aces on every team to fine-tune one of their weapons.
In many professional fields, workers are discouraged from tweaking what's been bringing them success.
That's certainly not the case in baseball. Batters will inevitably figure out an All-Star/major award winner if the approach never varies.
Though the results of exhibition games are meaningless, experimenting on major league competition is invaluable. The following innings eaters will be determined to master specific pitches in the coming weeks.
This article would have been impossible without FanGraphs and Brooksbaseball.net. Both websites ought to be consulted when researching MLB pitchers.
Begin Slideshow

»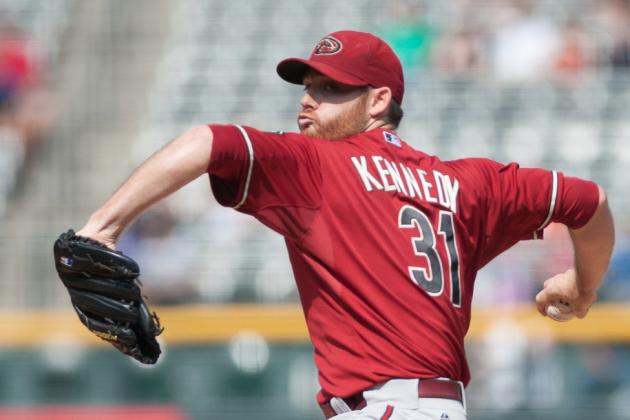 Dustin Bradford/Getty Images
Ian Kennedy.
Ian Kennedy is gradually replacing his slider with a cutter to gain an advantage against left-handed batters.
But he seems reluctant to use it in dangerous counts, particularly as the first pitch of a plate appearance and after falling behind.
The 28-year-old surrendered a career-worst 28 home runs last summer. To remedy that, Kennedy just needs to keep the cutter low in the zone and use it more confidently.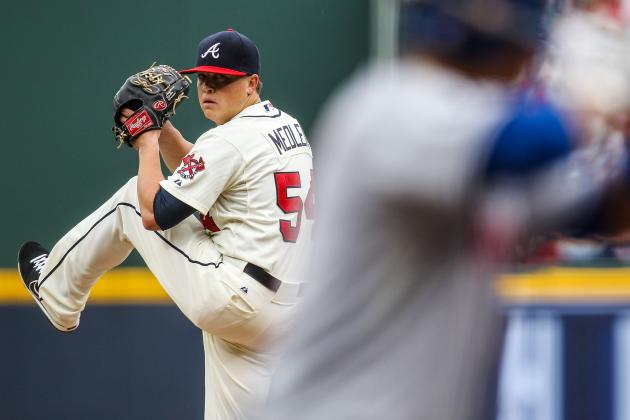 Daniel Shirey/Getty Images
Kris Medlen.
The key to Kris Medlen's invincibility in 2012 was the changeup. The opposition rarely made contact against it.
Of course, the league always adjusts.
He could stay one step ahead by improving his fastball velocity or releasing the four-seamer a couple inches lower to ground. The Atlanta Braves will continue winning whenever Medlen takes the mound if that pitch becomes a weapon too.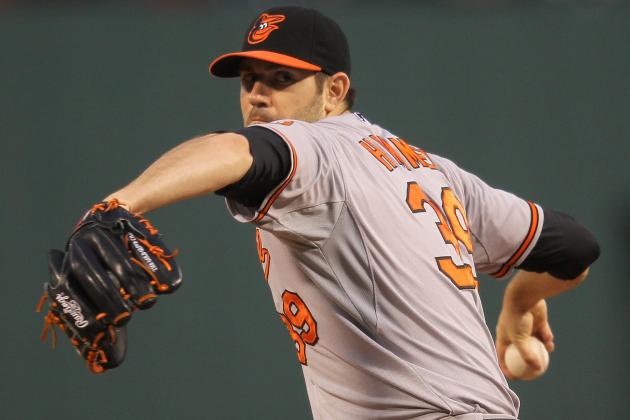 Jim Rogash/Getty Images
Jason Hammel.
Jason Hammel enjoyed his finest season in 2012 after making the sinker his most popular pitch.
That's no coincidence. Any strategy that induces ground balls will result in victories when you have the athletic Baltimore Orioles' infield defense behind you.
Refining the sinker could lead to an All-Star selection this coming summer.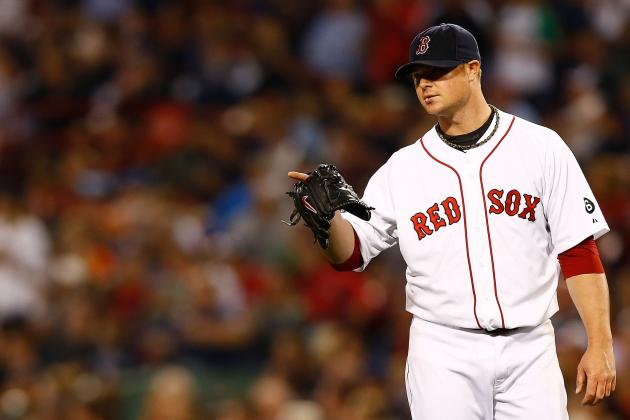 Jared Wickerham/Getty Images
Jon Lester.
To be fair, Jon Lester was unlucky throughout this past season. The Boston Red Sox suffered injuries to strong defensive players and eventually traded a few away, which in turn made it difficult for Lester to strand baserunners.
However, there's plenty to criticize about the southpaw, who posted career worsts in ERA and FIP.
He was wild with his four-seam fastball, a pitch that he usually throws when behind in the count. The opposition had a .307/.358/.548 batting line against it with 11 home runs.
Lester must be more careful about where he locates it.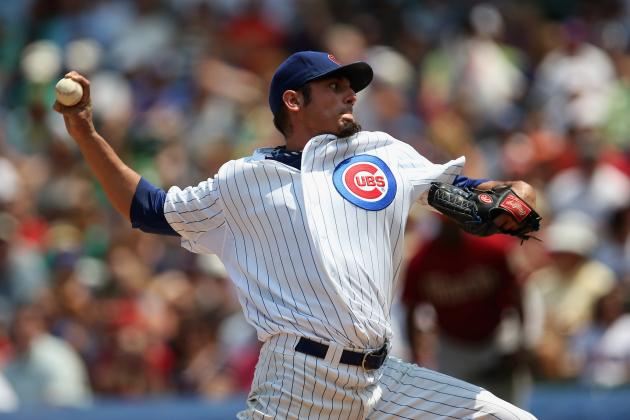 Jonathan Daniel/Getty Images
Matt Garza.
According to Jesse Rogers of ESPNChicago.com, Matt Garza is fully healthy entering spring training. His goal is to perform better than ever with the Chicago Cubs and "make them want me to stay."
He excelled atop the rotation as a 27-year-old, but seriously regressed in 2012 before landing on the disabled list.
Garza's changeup became a problem early on and he rarely trusted it as the summer wore on. Because left-handed batters weren't worried about his off-speed stuff, they sat on his fastball and often made solid contact.
It's important that he use a consistent release point to make it difficult to identify out of his hand.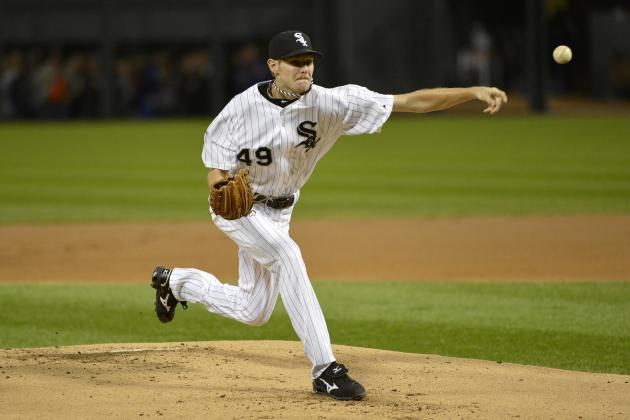 Brian Kersey/Getty Images
Chris Sale.
Wire-thin Chris Sale made an impressive transition from setup man to ace, totaling 192 innings and finishing sixth in American League Cy Young balloting.
Once stretched out, he was no longer able to conjure high-90s fastballs at will, but that is to be expected. The scare came in late July, when Sale exhausted himself versus the Texas Rangers and missed a turn in the rotation.
Adding weight should help him become a true innings-eater at age 24. Sale tells Mark Gonzales of the Chicago Tribune that he put on 15 pounds during the winter.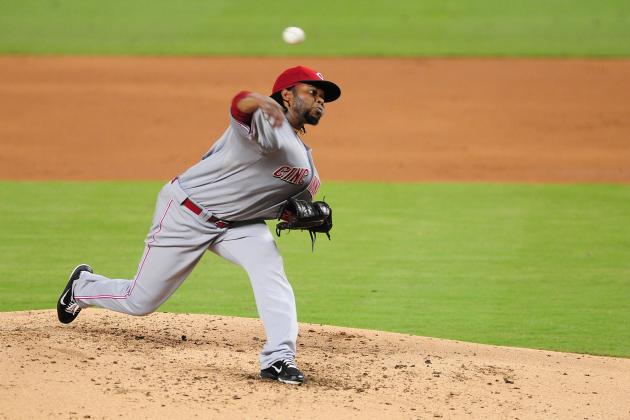 Jason Arnold/Getty Images
Johnny Cueto.
This caption is prefaced by an admission that Johnny Cueto has thrown each of his pitches effectively over the past two years. The underrated right-hander is quietly becoming one of baseball's superstars.
Much like Jason Hammel of the Baltimore Orioles, he should keep everything low in the zone. There's no reason to take chances in a hitter-friendly home environment like Great American Ballpark.
The changeup is Cueto's bread and butter. His next challenge is locating it to both sides of the plate.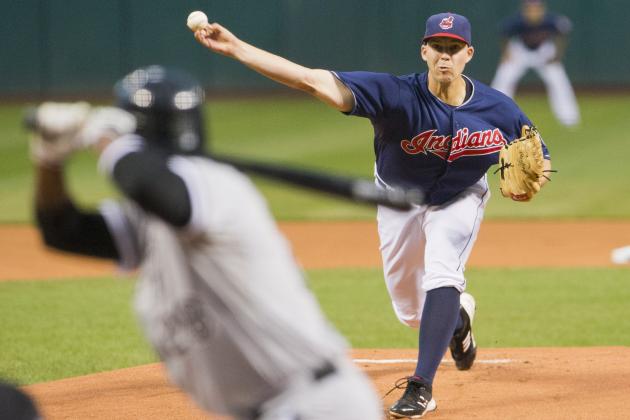 Jason Miller/Getty Images
Justin Masterson.
By contrast, stubborn Justin Masterson has entirely given up on his changeup. It was never more than a show-me pitch, anyway.
That leaves him with three options: a four-seam fastball, slider and sinker.
Masterson has fallen in love with the sinker and shown the audacity to throw it in any situation.
However, increasing the usage will be detrimental unless he gets more late movement. Batters slugged nearly .400 against it last year.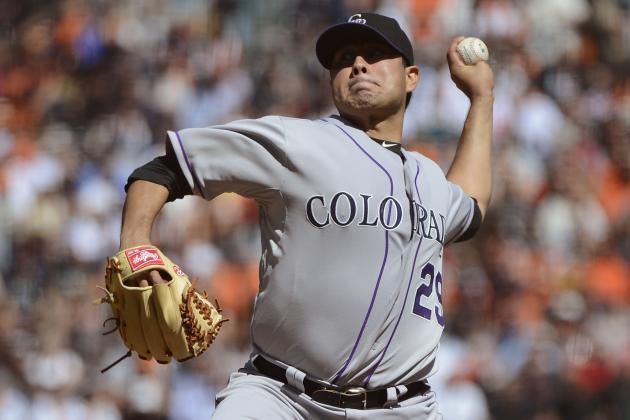 Thearon W. Henderson/Getty Images
Jorge De La Rosa.
Jorge De La Rosa has made just 33 MLB starts since 2010. Frankly, the southpaw ought to be more concerned with protecting his arm than padding his strikeout rate.
Assuming he's healthy, though, De La Rosa's mission will be to refine his slider.
Horizontal movement entices opponents to chase unreachable balls. De La Rosa hasn't used his curve much since joining the Colorado Rockies, and there's no reason to risk further elbow issues.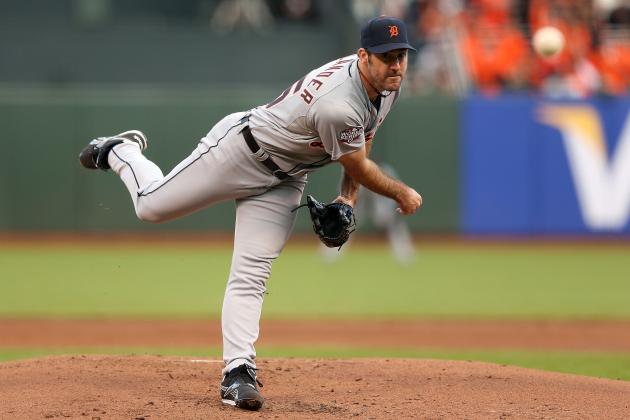 Ezra Shaw/Getty Images
Justin Verlander.
The slider only became a significant part of Justin Verlander's repertoire in 2010, though he is gradually throwing it more often.
After falling behind in the count, right-handed batters have to worry about it clipping the outside corner.
With most players fixated on his fastball and changeup, Verlander can catch them by surprise. A little fine-tuning this spring will ensure that there's a third-straight strikeout title in his future.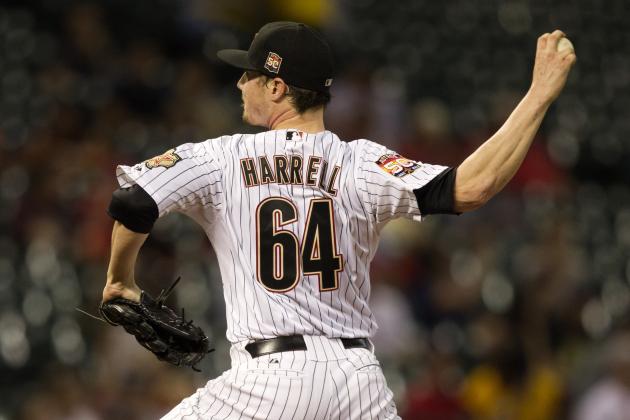 Bob Levey/Getty Images
Lucas Harrell.
After 49 MLB appearances (37 starts), Lucas Harrell is still searching for a strong secondary pitch.
The slider might be his key to succeeding in the AL West.
Last summer, the first-time ace had the courage to throw it inside and finish off left-handed opponents. Free-swinging Josh Hamilton, Kendrys Morales and A.J. Pierzynski won't be able to resist.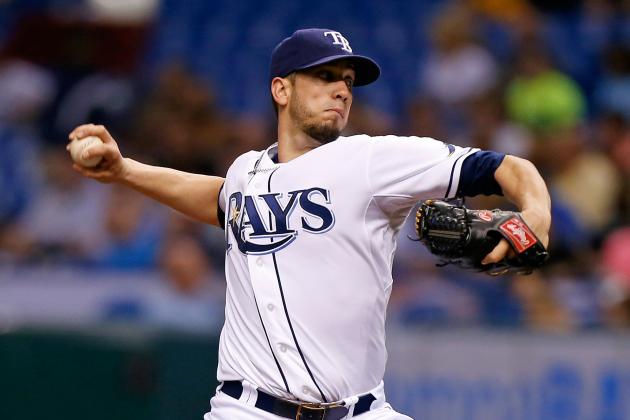 J. Meric/Getty Images
James Shields.
James Shields is untouchable when ahead in the count. Aside from his world-famous changeup, the right-hander locates his cutters and curveballs appropriately.
That's just too much for a batter to think about.
Particularly in 2012, Shields began to neglect his four-seam fastball for fear that it would be crushed into the next county. His above-average velocity is for naught if the heater is always at belt height.
Though Shields doesn't use it often, he needs to throw it with conviction under certain circumstances.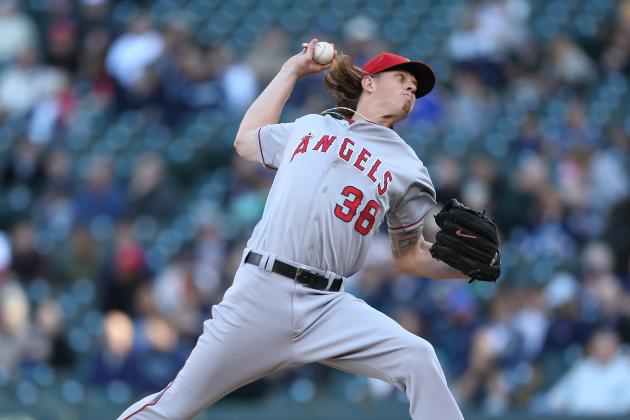 Otto Greule Jr/Getty Images
Jered Weaver.
With all pitch-tracking statistics taken away, one would assume that Jered Weaver's fastball tops out in the mid-90s. That's because nearly every arm to produce elite major league results is capable of reaching great speeds.
Weaver is an exception. His numbers on the radar gun fall much closer to Mark Buehrle's than they do to Justin Verlander's.
He bullies batters regardless of handedness and usually starts off lefties with an underrated sinker.
You can't help but root for him to get even more unbeatable.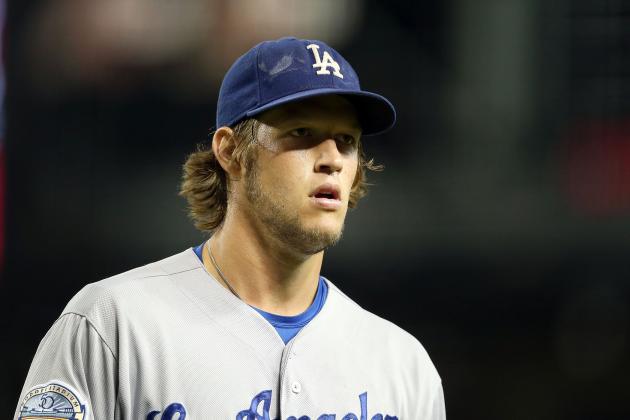 Christian Petersen/Getty Images
Clayton Kershaw.
Clayton Kershaw's slider and curveball have already received tons of acclaim.
However, about four times per start, the 2011 NL Cy Young Award winner tries to confuse us with a changeup. And to be honest, it isn't anything special.
Since 2008, MLB batters own a .248/.269/.376 against it.
Kershaw deceptively releases his changeup the same way as his four-seamer, but the nine mile-per-hour speed differential hardly fools anyone.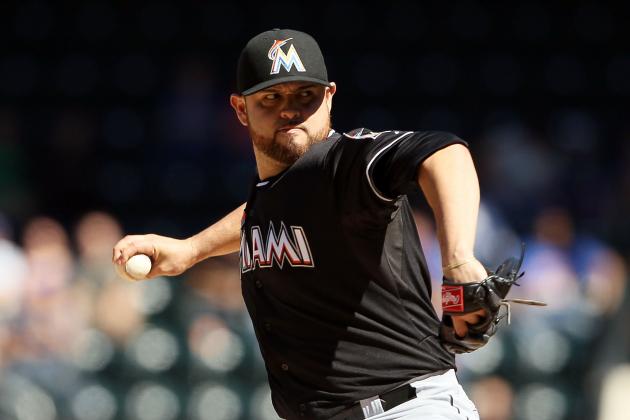 Alex Trautwig/Getty Images
Ricky Nolasco.
The splitter has always been his not-so-secret weapon versus lefties.
Now, Ricky Nolasco must get sufficient movement on the pitch so that opponents can't square it up, even if they see it coming. Though the 30-year-old usually keeps the splitter low in the zone, it's vital that he spots it on the outside corner more consistently.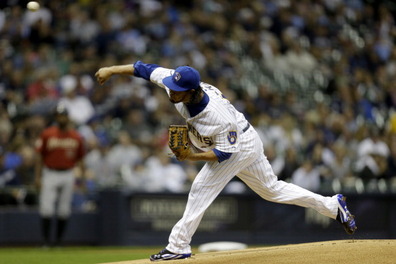 Mike McGinnis/Getty Images
Yovani Gallardo.
There's very obvious pressure on Yovani Gallardo in 2013. The Milwaukee Brewers decided against the addition of an established starting pitcher, so he must be even sharper than usual if the team has aspirations of contending.
Gallardo should focus on providing length to spell the revamped bullpen instead of racking up strikeouts.
Those who face him regularly struggle to make solid contact against the slider. This ace is responsible for using more of those and fewer fancy-schmancy curves.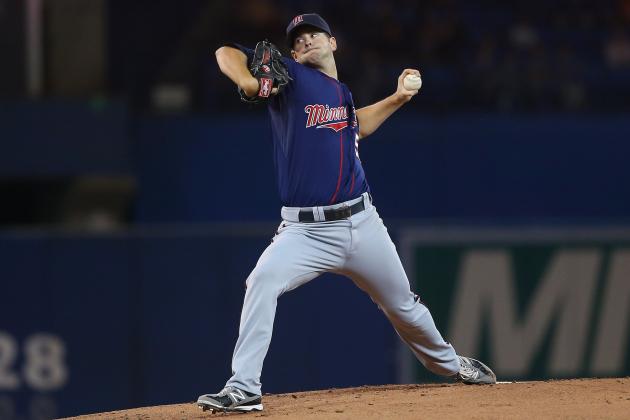 Tom Szczerbowski/Getty Images
Scott Diamond.
Scott Diamond is being dubbed a regression candidate following a relatively successful campaign with the Minnesota Twins.
But even with all the recent changes to the club's rotation, he has the potential to be its most effective starter.
Diamond will sink or swim depending on how much he can improve his changeup. The left-hander wasn't particularly good at locating it last season.
Leaving it up in the strike zone led to many fly balls, which won't work to his advantage in 2013 because the outfield has lost Denard Span and Ben Revere.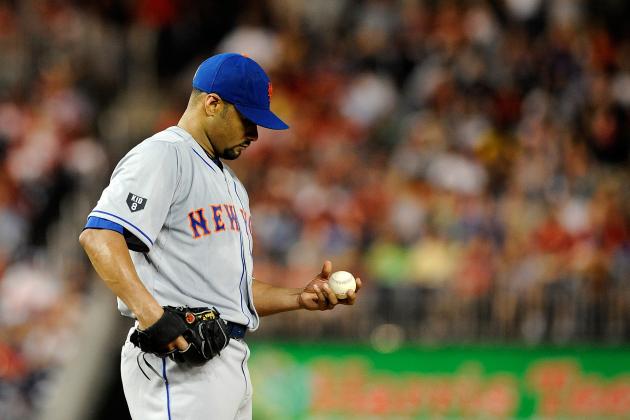 Patrick McDermott/Getty Images
Johan Santana.
There weren't any concerns with Johan Santana during the first two months of the 2012 season. An eight-start streak of pitching at least six innings culminated in the only no-hitter in New York Mets history.
Eventually, though, the four-seam fastball failed him. A combination of back and ankle injuries and age impaired his once-smooth delivery.
Santana often left offerings over the middle of the plate and he no longer has the velocity to get away with such mistakes.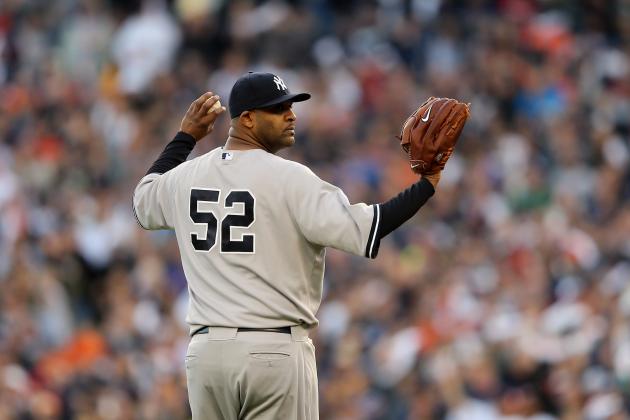 Leon Halip/Getty Images
CC Sabathia.
CC Sabathia uses three of four pitches very sensibly, the exception being his sinker.
He embraced it after signing with the New York Yankees, even though it doesn't move much more than his ordinary four-seam fastball does. It helps Sabathia get ahead in the count when batters are unsuspecting.
After four years, the sinker is still a major weakness in his repertoire.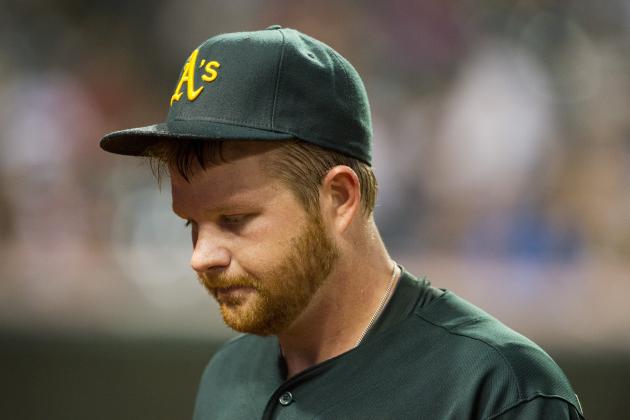 Jason Miller/Getty Images
Brett Anderson.
To be fair, Brett Anderson has steadily improved his fastball command since debuting in 2009.
There's plenty of work to be done, however.
A current trend has the southpaw throwing fewer straight heaters every season. Such a high volume of off-speed pitches is ill-advised for anyone with his injury history.
Anderson is gifted with a relatively strong arm and needs to stop hiding it.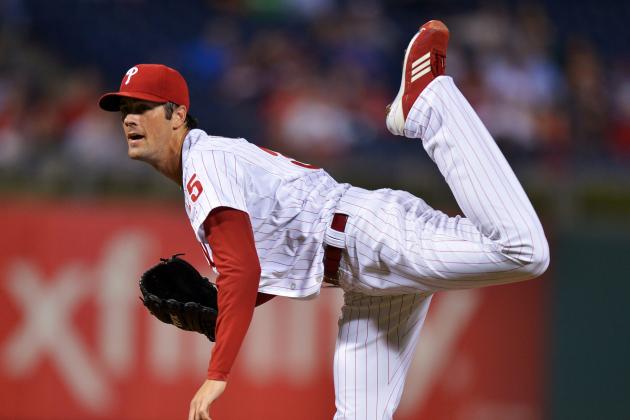 Drew Hallowell/Getty Images
Cole Hamels.
Incredibly, the 29-year-old hasn't realized his full potential yet. Not until he becomes more specific with his curveballs.
Cole Hamels gets outstanding downward movement on the pitch, but often wastes it in the dirt when ahead in the count.
Rather, it's a weapon that he should throw over the plate and challenge batters to track. If thrown correctly, they won't be able to.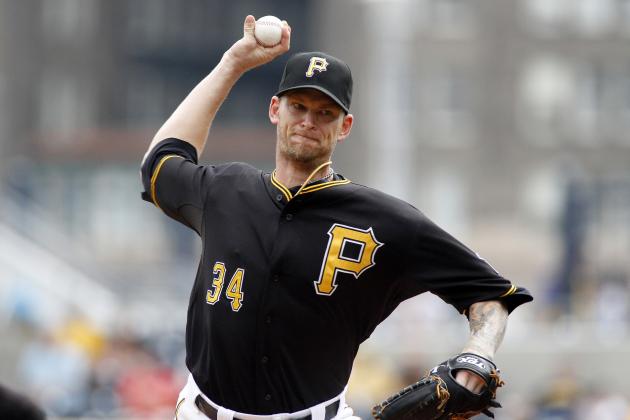 Justin K. Aller/Getty Images
A.J. Burnett.
A.J. Burnett can occasionally dominate a lineup exclusively with fastballs and knuckle-curves.
Of course, the changeup is necessary in most instances to create a wrinkle in the otherwise predictable routine.
After part of 14 seasons in the majors, Burnett still uses it as a "show me" pitch. Going off-speed is pretty useful if you can't control where it winds up.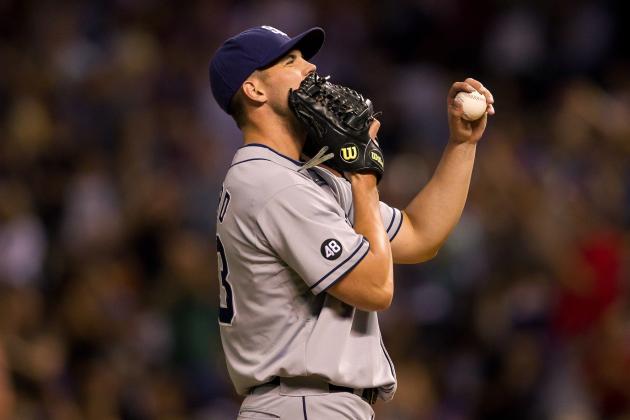 Justin Edmonds/Getty Images
Clayton Richard.
There have been good years and not-so-good years for Clayton Richard's slider.
This past season falls under the latter classification. He used it sparingly, yet allowed nine home runs because of it. Overall, he gave up the most base hits in the National League.
As a positive, the slider generates fly balls for him in pitcher-friendly Petco Park and even leads to some strikeouts. However, Richard should have the confidence to try it more against right-handed batters.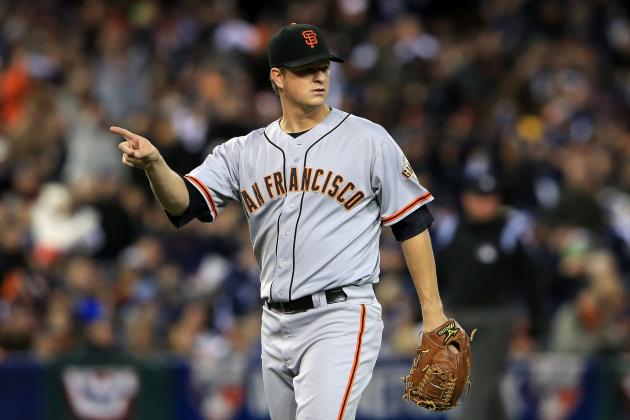 Doug Pensinger/Getty Images
Matt Cain.
Coming off a stellar season, the only suggestion for Matt Cain is that he trust his changeup even more in strikeout opportunities.
The San Francisco Giants don't boast a particularly strong defense, so Cain ought to take matters into his own hands when in control of the count.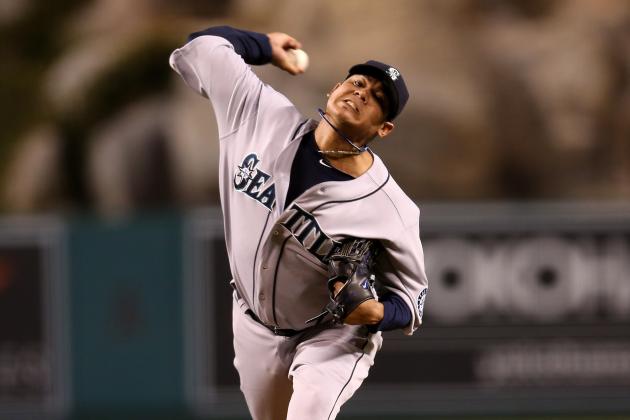 Stephen Dunn/Getty Images
Felix Hernandez.
Safeco Field is shrinking in 2013 and Felix Hernandez won't get much defensive assistance from his corner outfielders.
We might see the Venezuelan right-hander resort to his sinker more often in deep counts. He already has considerable mileage on his arm and should think twice before trying to strike out every opponent.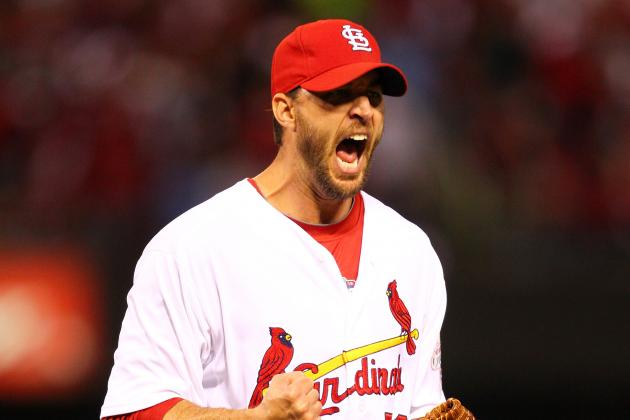 Dilip Vishwanat/Getty Images
Adam Wainwright.
Adam Wainwright is getting close to returning to Cy Young form. That became evident as last season wore on.
The cutter became a very important weapon for him, regardless of the batter's handedness. When the curveball isn't tempting anybody to chase out of the strike zone, this alternative can catch the corner of the plate.
Jared Wickerham/Getty Images
David Price.
Whichever way you slice the numbers, David Price excelled in 2012.
He possesses all the qualities you'd want in an ace, but lacks creativity.
For example, Price rules out his changeup when at the platoon advantage. Limiting his options like that prevents him from striking out helpless hitters.
After uncharacteristically surrendering three home runs to lefties last summer, the Tampa Bay Rays workhorse should leave his comfort zone this spring.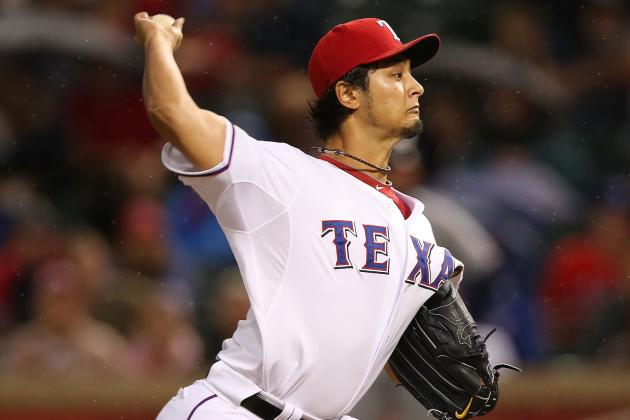 Ronald Martinez/Getty Images
Yu Darvish.
Facing Yu Darvish with no balls and two strikes is perhaps the most frightening experience any MLB player could have. Just making contact in that scenario deserves praise.
To take control of his plate appearances, the 26-year-old needs simply to harness his mid-90s heat. His filthy offspeed pitches will take care of it from there.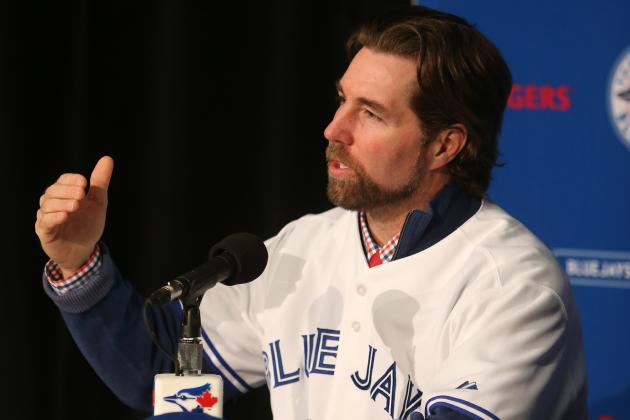 Tom Szczerbowski/Getty Images
R.A. Dickey.
R.A. Dickey has been plenty successful with the knuckleball, so by default, we'll nitpick his sinker.
Understandably, the veteran usually chooses it when behind in the count or throwing the first pitch of a plate appearance.
If Dickey can sharpen his command, why not surprise the opposition in two-strike situations? That's the last thing they'd expect.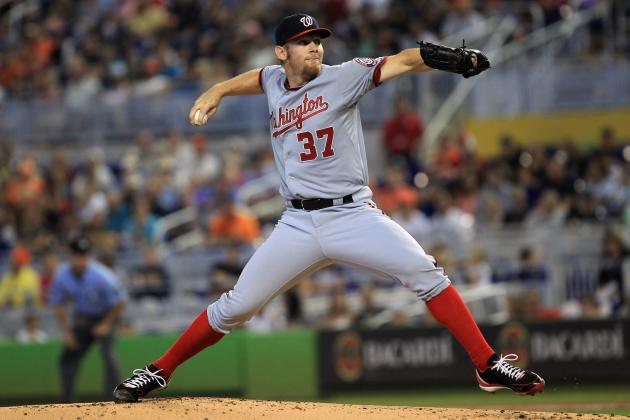 Chris Trotman/Getty Images
Stephen Strasburg,
Considering the dramatic spin of Stephen Strasburg's curveball, his whiff rate with the pitch is somewhat disappointing.
That can be partially attributed to shock. Batters guess wrong and don't even react to it.
Still, spring training is about making new choices. His should be to try it in all counts, not just as a finishing pitch.