Players Oakland Raiders Absolutely Must Re-Sign This Offseason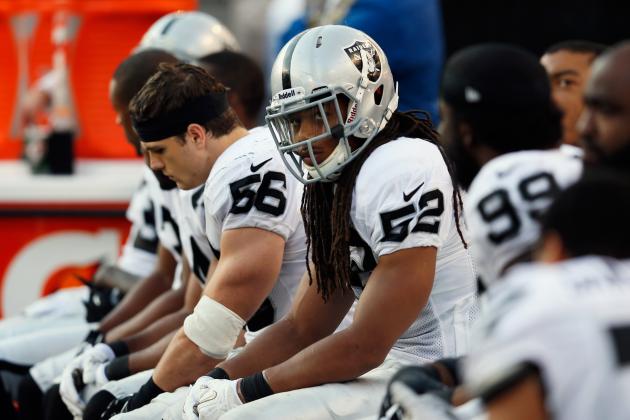 Rob Carr/Getty Images

The Oakland Raiders will certainly look to add talent in both free agency and the 2013 NFL draft, but first comes re-signing some free agents of their own.
Of course, after a 4-12 season changes need to be made, but that doesn't mean that there isn't some valuable talent already in place on the roster.
The Raiders have several key free agents they will most likely try to re-sign before they hit the open market on March 12. The players that top the list are all on the defensive side of the ball.
Here are the top five players the Oakland Raiders absolutely must re-sign this offseason.
Begin Slideshow

»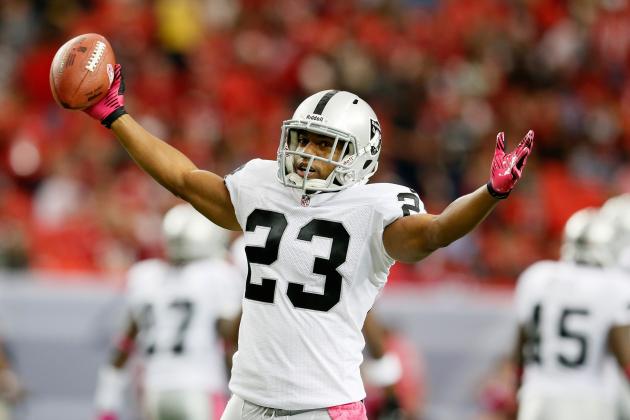 Kevin C. Cox/Getty Images

In the NFL, the nickel corner position is much more than just the third cornerback on the depth chart. It takes a special skill set to succeed against the quicker slot receivers inside, and in Joselio Hanson, the Raiders have someone who can do just that.
Considering how much time teams now spend in the nickel, trying to slow down the elite passing attacks around the league, Hanson could be a hot commodity on the open market.
The Raiders' pass defense struggled mightily in 2012, but they would have struggled even more without Hanson in the slot. He should definitely be made a priority to be brought back in 2013.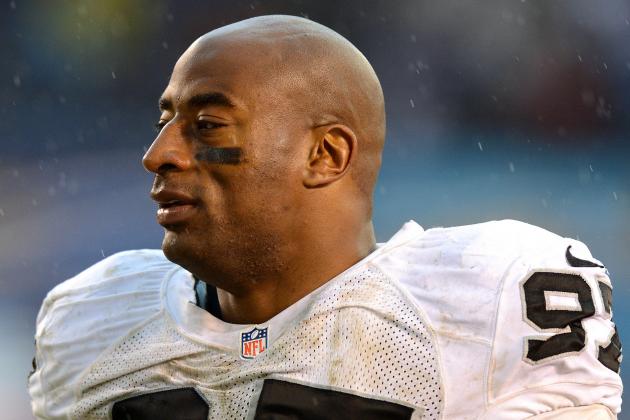 Jake Roth-USA TODAY Sports

Andre Carter may be coming close to the end of his career in the NFL, but the Raiders would certainly welcome him back.
Carter had somewhat of a slow start to the 2012 season after joining the Raiders, but much of that can be attributed to the process of returning from injury. Once he got a few games under his belt, he was easily the defense's most disruptive pass-rusher.
Also of importance here is how young the front seven could look with Richard Seymour becoming an unrestricted free agent, and Tommy Kelly possibly joining him. Re-signing Carter, even if only for a situational pass-rusher role, would certainly bring some valuable veteran leadership as well.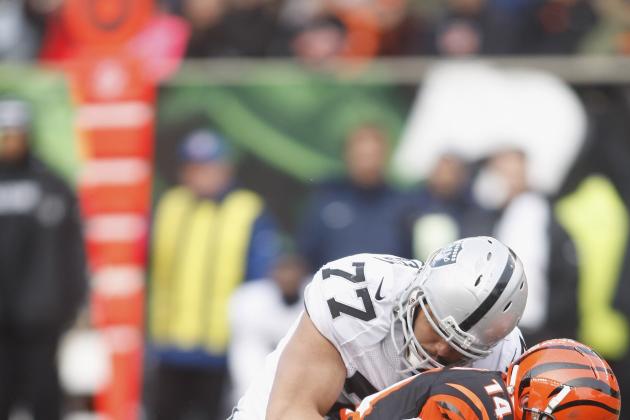 John Grieshop/Getty Images

Matt Shaughnessy hasn't yet been able to develop the necessary pass rush ability to be a consistent force off the edge. However, it can't be overlooked just how dominant he is at the point of attack defending the run.
In early January, NFL Analyst Eric Stoner raised a great point, suggesting that Shaughnessy may be miscast as an end in a 4-3 front.
Anybody else feel that Matt Shaughnessy has a ton of potential in a Justin Smith role for a team? Been kinda miscast as a 4-3 DE in OAK.

— Eric Stoner (@ECStoner) January 2, 2013
The possibility remains that the Raiders do indeed move to a 3-4, even as soon as this coming season. If they do, Shaughnessy's skill set against the run could make him an extremely valuable player, and all the more necessary to re-sign.
A 3-4 front with Matt Shaughnessy, Lamarr Houston, Desmond Bryant, and Christo Bilukidi as the ends could be very interesting.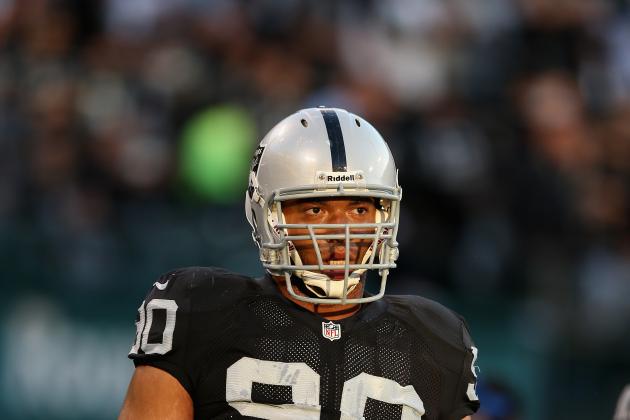 Ezra Shaw/Getty Images

Whichever defensive scheme the Raiders choose to employ moving forward, Desmond Bryant should certainly be in the plans. After joining the team in 2009 as an undrafted free agent out of Harvard, he has consistently improved with every season.
Again, considering that Richard Seymour will now become a free agent, and Tommy Kelly being no guarantee to return either, Bryant's time is now.
Players that can provide a pass rush from the interior line, like Bryant, are always valued quite highly. Expect re-signing him to be among the Raiders' top priorities this offseason.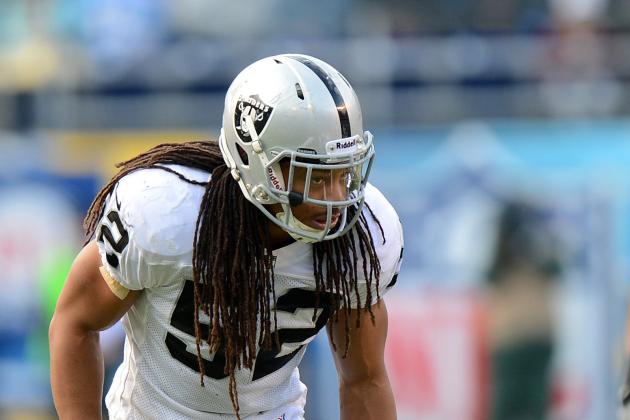 Jake Roth-USA TODAY Sports

Philip Wheeler was brought in on a one-year contract in 2012, and finished the season as one of the most impactful players on the entire Raiders defense. In the light of which, he is the No. 1 priority to re-sign this offseason.
Wheeler was miscast as a Cover 2 linebacker in Indianapolis, and should only continue to get better in a Raiders system that is much more suited to his playmaking ability.
You can bet that other teams around the league took notice of Wheeler's play both defending the run and getting to the quarterback, so the Raiders will certainly try to re-sign him before he gets to free agency.