The Baltimore Ravens house intangibles, a special DNA that pundits in the national media often disregard.
That is, until the consummate mongoose of the NFL takes to the gridiron and destroys venomous cobras in its midst.
The Baltimore Orioles should take note of the Ravens brotherhood, by ignoring so-called experts who think the Birds will migrate south in 2013.
Jay Jaffe of SI.com is one of these people. Here is what Jaffe had to say about the Orioles in his Winter Report Card:
It took a perfect storm for the Orioles to make the playoffs last year, but even with the Yankees, Red Sox and Rays having relatively unimpressive winters, it doesn't appear as though Baltimore has done enough to do much more than hope that a similar storm hits again.
Perfect storm. Interesting.
The way Jaffe writes, it is as if a magical fairy deployed from some far away kingdom and sprinkled lucky dust on the Orioles last year.
It is comical. Plain and simple. And it goes to show just how little people know about the grit and resolve Buck Showalter's team possesses.
Many writers around the country will not admit it, but like the Ravens, the Orioles own a strong DNA and an undeterred brotherhood. And like the Ravens, the Orioles do not care what pundits think.
This team knows what it is about.
The Orioles are a direct reflection of Showalter. He is a stern but fair manager who demands accountability and preaches proper fundamentals. Yet, at the same time, Showalter also inspires and takes care of the men under his leadership.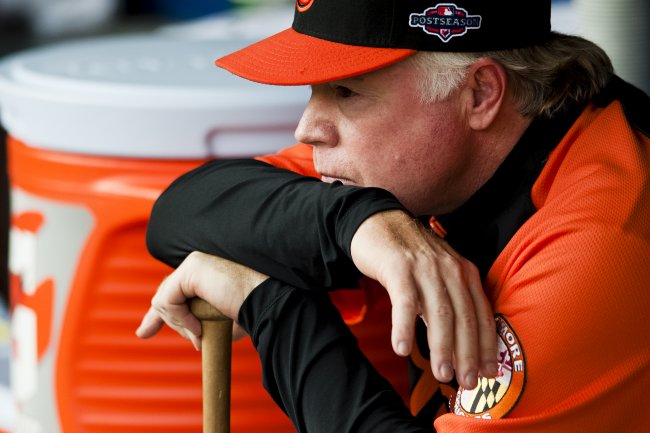 Cooper Neill/Getty Images
This sounds strikingly similar to Ravens' head coach John Harbaugh.
The Orioles do not have tons of star power and sex appeal when compared to other teams. But the Orioles make up for this with grit and confidence eerily similar to the men in the Ravens locker room.
But do not let the pundits sway you. The Orioles, like the Ravens, are versatile; they have enough semi-star power in their nest to snipe you if you disregard them.
Offensively, the Orioles lineup looks like a maturing bunch of young men who should be fun to watch.
While spring training will sort out specifics, Oriole fans can think of worse lineups than Nick Markakis, Nate McLouth, Adam Jones, Chris Davis, Matt Wieters, J.J. Hardy, Nolan Reimold, Manny Machado and Brian Roberts.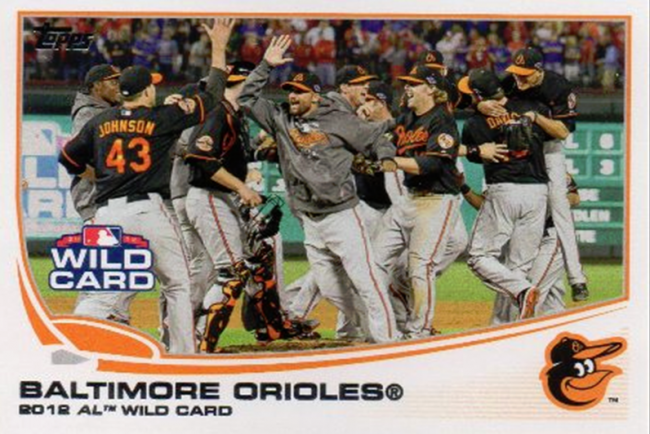 Defensively, the Orioles will also be much more efficient than they were last season, when they committed 106 errors. Still, their defense is also versatile, with many players capable of platooning at multiple positions to help this team.
While the Orioles' starting rotation is flush with 14 pitchers fighting for five spots, Baltimore is scary in that many pitchers who do not make the rotation will move to the bullpen. This will give the Orioles depth many teams would love to have.
Kind of like the Ravens.
Of course this Orioles team is by no means as battle tested as their Ravens brethren. This outfit has ways to go before it can be considered an elite major league team.
But the Orioles are learning from the best. And as each test passes, this scrappy team grows more and more battle hardened.
And if the Orioles stick to the game plan and continue to work together like brothers—and responsibly add key pieces along the way—the credibility of national cynics will continue to mean absolutely nothing.

Mongoose Morisette is a featured baseball writer for B/r. He is also the founder of the Basebook Baseball Social Network.