Bonuses for UFC's Best KO, Submission and Fight of January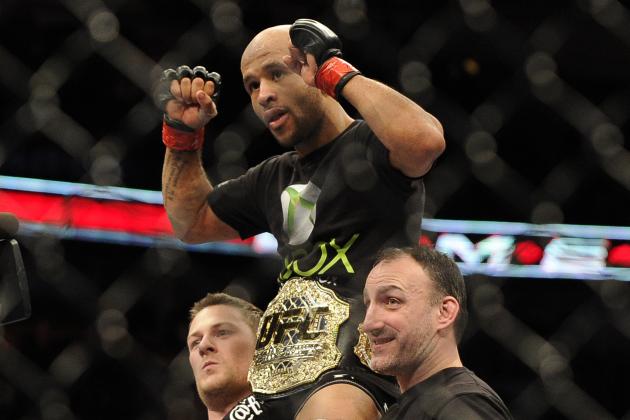 David Banks-USA TODAY Sports

Just because the UFC didn't host any pay-per-view events in January doesn't mean I wouldn't have paid to see some of the action that occurred during the month.
From just about any perspective, UFC on Fox 6 was a home run for the promotion. UFC on FX 7 was pretty decent, too, highlighted by Vitor Belfort's head-kick knockout of Michael Bisping.
At the end of each month, we here at Bleacher Report like to present bonuses for that month's best fight, knockout and submission. It's modeled after the UFC's own post-fight bonus system, except without the money or prestige.
For a stroll down memory lane, check out the bonuses for December.
Begin Slideshow

»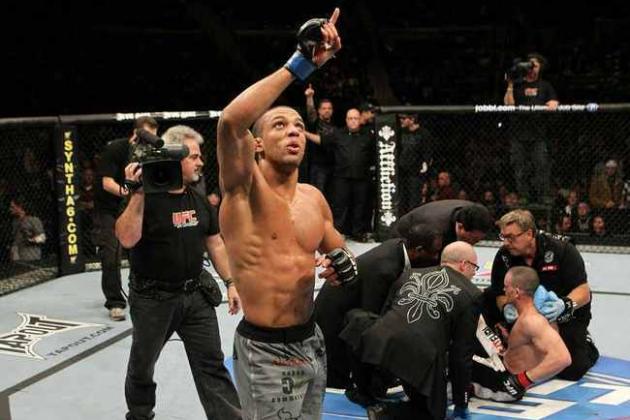 Photo credit: UFC.com
Edson Barboza got this bonus the old-fashioned way: by beating so much of the ever-living starch out of his opponent that he forced the man to tap out.
Relegated to the UFC on FX undercard, Barboza exorcised his loss to Jamie Varner (also the first loss of his career) with an assist from poor Lucas Martins, who probably just wanted to get a nice paycheck for fighting in front of his countrymen.
Instead, he found himself on the business end of a stiff jab and then an angry swarm of punches that compelled him to give up.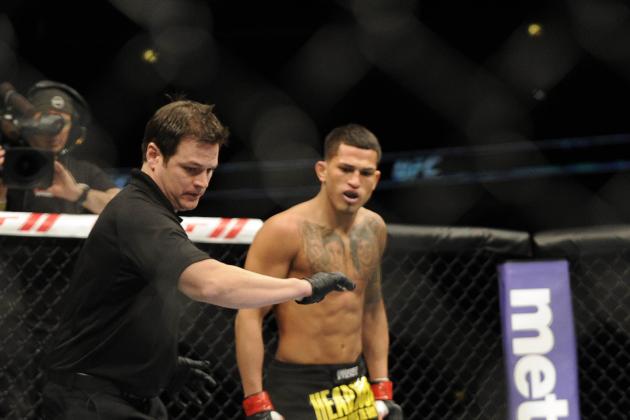 David Banks-USA TODAY Sports

No one I know expected Anthony Pettis to ever actually jump off the cage fence again. He got his all-time highlight kick, so that's that, right? It turns out that Matrix gotta Matrix, and Pettis did it again, landing a short "Showtime" knee flush on the cranium to begin the end for Donald Cerrone.
The punctuation came when Pettis buried his shin in Cerrone's liver, causing a delayed-reaction collapse that Charles Oliveira would have been proud of.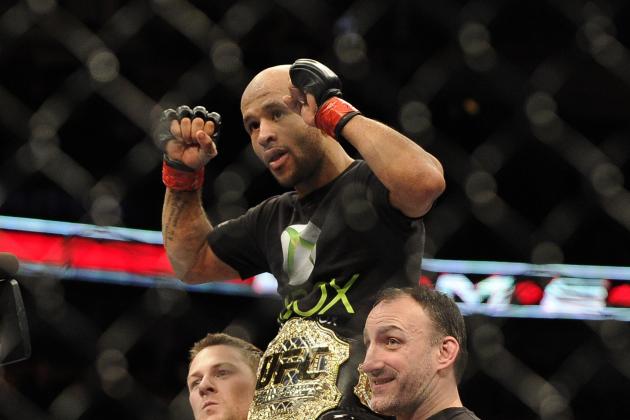 David Banks-USA TODAY Sports

The UFC on Fox 6 main event was five rounds of eye-raising athleticism. John Dodson and that left hook of his had the flyweight champ in trouble in the opening rounds, but Demetrious Johnson regrouped, recovered and returned fire.
Johnson landed five takedowns over the course of the fight (to Dodson's zero) and relentlessly pushed forward in the championship rounds. That's what champions do, and that's what Demetrious Johnson is.
Dodson made a fan out of me on Saturday night, and I have a feeling he'll be back. But for now, Johnson was, and is, on another level.