The Biggest Question Marks Surrounding the Redskins Offseason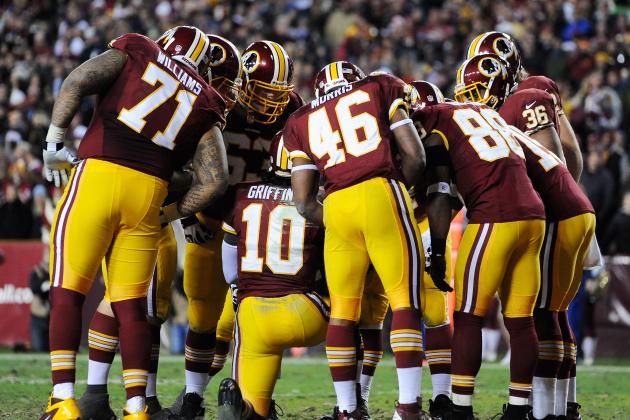 Patrick McDermott/Getty Images

Without a first-round pick in the 2013 NFL draft and suffering from salary-cap issues, this is going to be one interesting offseason for the Washington Redskins.
In the third year of the Mike Shanahan era, his team earned its first division title in over 10 years. Given this year's success, the Redskins appeared destined for greatness with a core of young and talented football players who have bought into the system.
On the other hand, Redskins Nation will be holding their breath until Robert Griffin III returns to the field.
Given the limitations of this offseason, the Redskins front office is going to have to improvise. What follows are the biggest questions marks the Redskins have.
Begin Slideshow

»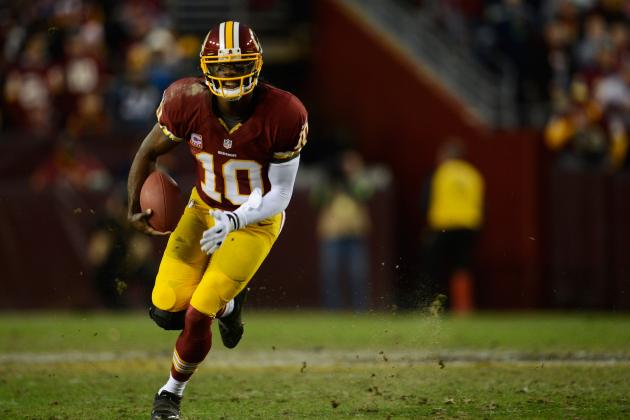 Patrick McDermott/Getty Images

Robert Griffin is priority No. 1 for the Redskins. He's the face of the franchise, and it will be extremely hard to reach their full potential without him.
The Redskins need to take the Stephen Strasburg approach. While under much scrutiny, the Washington Nationals stuck to their guns with their own face of the franchise.
They defended themselves, claiming that they aren't planning just to win this year, but they plan to win for the next decade with their ace on the mound for it.
Robert Griffin needs to be treated the same. The Redskins didn't mortgage their future for just one season; they want him leading the Redskins to division titles year after year.
If that means taking a conservative approach in his rehabilitation, then so be it.
I don't want to see Griffin take the field unless he's 110 percent. So therein lies the next question: Can Kirk Cousins do the job?
If you watch Cousins' game against Cleveland, you saw an offense that was molding its plays to its talent. Cousins managed the offense with ease and was incredibly impressive. However, it doesn't take a genius to recognize that he's not on the same talent level as Griffin.
Either way, this is going to be closely monitored until the 2013 season kicks off.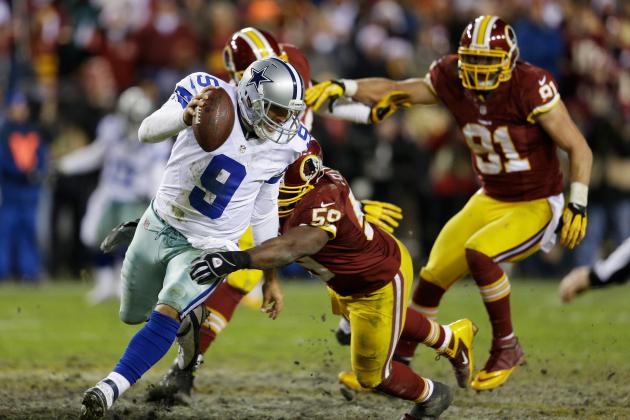 Rob Carr/Getty Images

Please don't leave us, London. You mean too much to this organization; one more year!
London Fletcher's 2012 season was up and down. He was once the model of consistency throughout his career, but he struggled mightily in coverage early in the season.
As the Redskins began winning, Fletcher started playing like his normal Pro Bowl self. Tackle after tackle and a few timely interceptions and sacks, Fletcher has proven that he remains one of the best linebackers in the league.
It has been reported that he remains uncertain about his future (via NFL.com). He's earned the right to take his time with his decision. He can leave the game right now as a Super Bowl champion, multiple-time Pro Bowler and eventual Hall of Famer.
Selfishly, I want London Fletcher back. He is the Washington Redskins. He's the heart and soul of the team. Keenan Robinson showed some promise early on, but he's going to need another year to develop.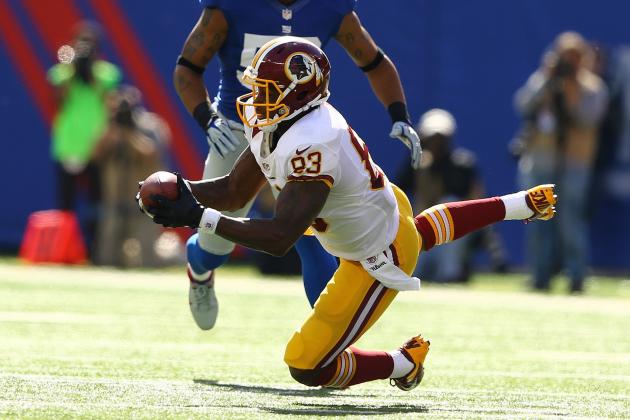 Al Bello/Getty Images

In the 2011 season, Fred Davis appeared destined to earn the big bucks. He was catching everything in his vicinity, improved as a blocker and was the Redskins' best offensive player year.
Then his suspension came along, reducing his chances of a hefty payday. It took Davis a few games to develop a rapport with Robert Griffin, but he finally seemed to turn the corner. That was until he tore his Achilles, thus reducing his new contract yet again.
It appears likely Davis will be offered a mid-level deal, which the Redskins would be willing to offer.
After Davis' injury, it was a combination of Logan Paulsen and Niles Paul as the primary tight ends, and neither one stuck out.
Paulsen's strength remains his ability as a blocker, and while Paul's athleticism is tantalizing, he hasn't proven enough to be the team's tight end of the future.
Re-signing Fred Davis will insert him as the No. 1 tight end on the roster.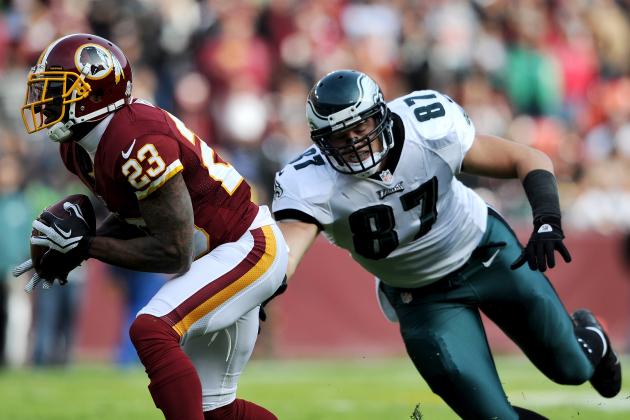 Patrick Smith/Getty Images

Similar to London Fletcher, DeAngelo Hall had a poor season to begin with. (I guess we could say that about the whole defense.)
Hall did enough at the end of the season to retain his role as the team's No. 1 cornerback. However, he's due $7.5 million going into the 2013 season. Given the team's salary-cap woes, the Redskins need to avoid paying such a large sum.
Best-case scenario is that Hall takes a pay cut, which he claims he's willing to do, according to the Washington Post.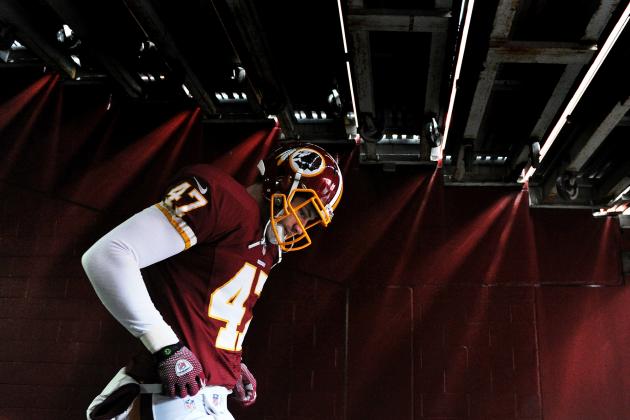 Patrick Smith/Getty Images

If Fred Davis re-signs, then we have likely said goodbye to Chris Cooley.
Niles Paul remains a project and is highly effective on special teams, so he's not going anywhere. Logan Paulsen, meanwhile, has gained the trust of the coaching staff.
While I was happy to see Cooley return to the organization, it wasn't right seeing him as a benchwarmer. The most productive tight end in Redskins history deserves better than that.
If it was up to the fanbase, Cooley would be retained. Players like Cooley prove that the business side of the NFL can be truly heartbreaking.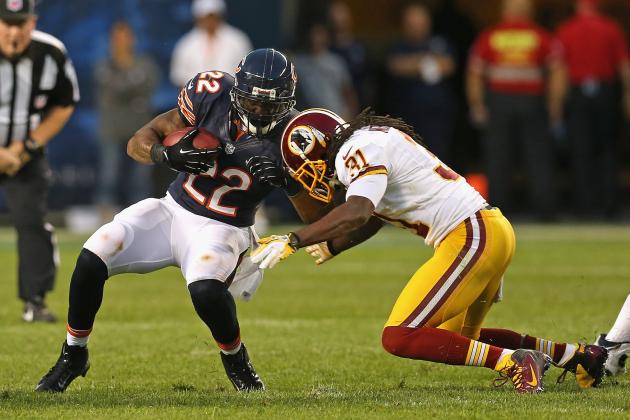 Jonathan Daniel/Getty Images

In a perfect scenario, Brandon Meriweather would recover from his torn ACL and become the team's starting strong safety.
The free safety position would be addressed in the draft, and a player like D.J. Swearinger, Eric Reid or Bacarri Rambo (just to name a few; there's a deep safety class this year) will play alongside him.
The problems are that Meriweather is another year removed from his Pro Bowl seasons in New England, and a second- or third-round draft pick's chances at becoming an immediate and effective starter are unrealistic.
Backup safeties DeJon Gomes and Reed Doughty showed flashes this season, but they are best suited as reserves, so they aren't the answer either.
This is the biggest hole on the team. If the Redskins had effective safety play this season, they would have been even more dangerous.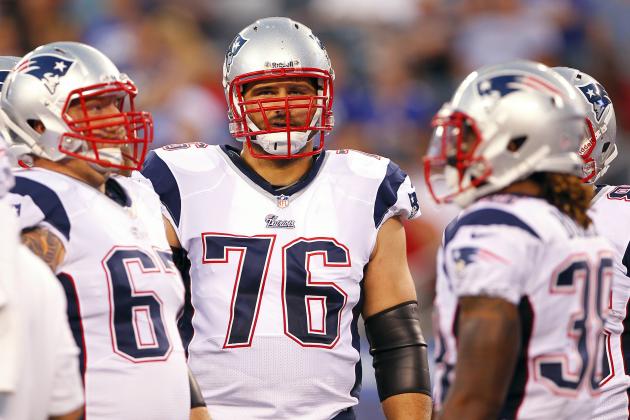 Rich Schultz/Getty Images

While the offensive line did a great job overall, if there was a weak link of the unit, it was Tyler Polumbus.
As Polumbus is set to be a free agent, it's unknown if he falls in the Redskins' plans for the future.
Making the transition to tackle, is Maurice Hurt the answer? What about rookie Jon Compton?
Can this be addressed via free agency? Right tackles like Phil Loadholt and Sebastian Vollmer are looking for a new contract.
I understand that the Redskins need to be frugal this offseason, but this is the one position where they should dish out some cash.
Signing an elite right tackle solidifies the bookends of the offensive line and gives our quarterback greater protection.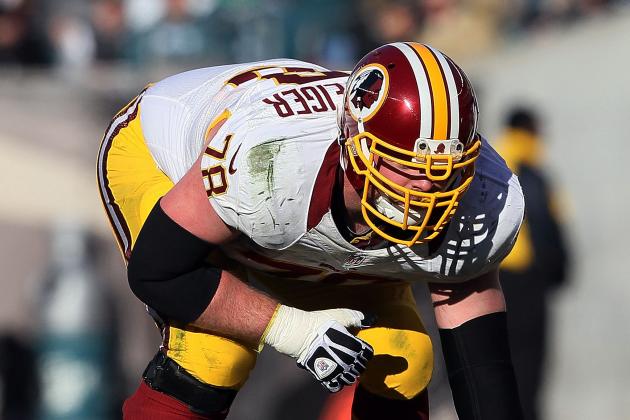 Alex Trautwig/Getty Images

By all accounts, Kory Lichtensteiger had a great season, especially considering the fact that he tore his knee to shreds the year before.
However, when Lichtensteiger went out with an injury in the final two games of the season, LeRibeus was thrown in. LeRibeus watched on the sidelines the whole season, came in for an emergency situation and played admirably.
With Lichtensteiger set to become a free agent, it's going to be interesting to see what Mike Shanahan does.
LeRibeus is a former third-round pick and wouldn't have been taken so high if Shanahan didn't think he could become a full-time starter.
I believe it's going to be a wait-and-see approach. If Lichtensteiger is looking for a large contract, then I see LeRibeus taking the reins. But if the market for him is low, then maybe a one- or two-year moderate contract could be the safe move as LeRibeus continues to develop.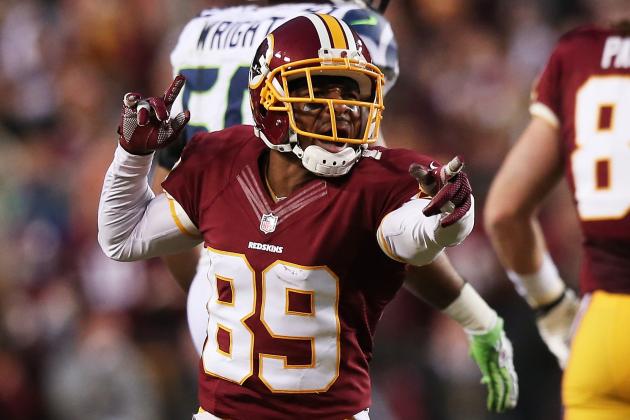 Win McNamee/Getty Images

Santana Moss is entering the 2013 season in the final year of his contract, and he'll be 34 years old. He's due $4.15 million too.
This year's statistics might not prove it, but Moss had a great year. He was the offense's "sixth man." He was a go-to target on third down and had a nose for the end zone.
He deserves to finish his great career in Washington; however, it's his salary that's concerning.
With the emergence of Aldrick Robinson, the Redskins coaching staff may want to take an extensive look at him or draft another receiver.
In an ideal situation, Moss would be willing to take a pay cut. His role on the team goes beyond numbers; he's one of the leaders of the locker room and provides veteran advice for RGIII.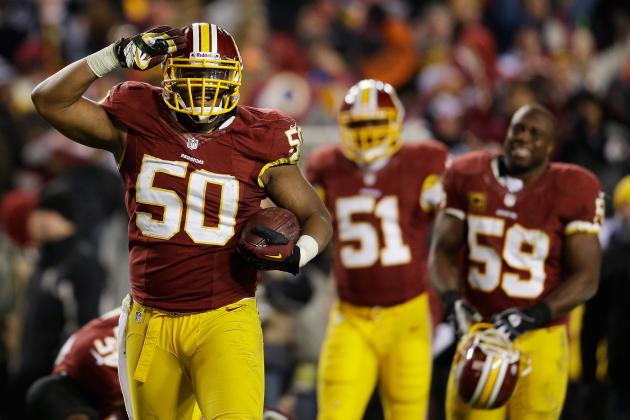 Rob Carr/Getty Images

Rob Jackson had an impressive season and should be given looks as a regular starter. Since Jackson is a restricted free agent, the Redskins have initial rights to him.
Jim Haslett should develop a formation with Jackson and his fellow pass-rushers Ryan Kerrigan and Brian Orakpo.
This is the kind of situation you want to be in. The Redskins have a logjam at outside linebacker. With Orakpo set to return from injury, they now have three quality starters at that position.
Best case is finding a way to make them all co-exist; however, this is all dependent on Jackson's free-agent market.