If there's someone out there who doesn't believe Beyonce Giselle Knowles is capable of carrying a show—even one as a large as the Super Bowl XLVII halftime show—all by herself, I haven't met them.
She has the hits—um, you've heared "Single Ladies," right?
She has the talent—R&B/pop/soul/hip hop star with four crazy successful single albums and an appearance in Austin Powers? Bingo.
She has the dance moves. Obviously.
Nevertheless, it wouldn't be surprising if the megastar received at least a little bit of help on stage.
Let's take a look at potential—and realistic; so no Dylan, even though he spits hot fire—acts we'd like to see make a cameo.
Jay-Z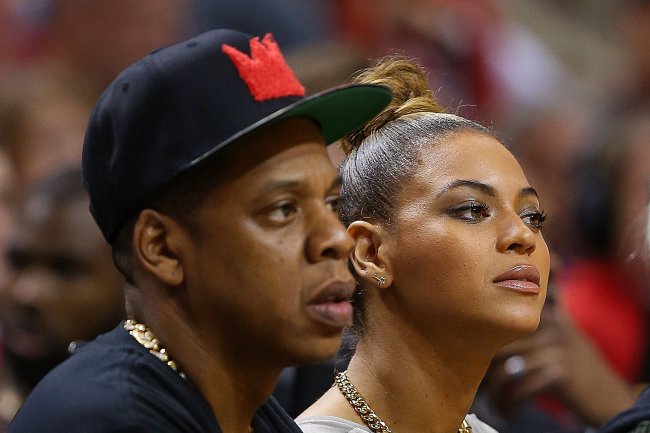 Mike Ehrmann/Getty Images
Jay-Z has the "hottest chick in the game wearing his chain," so why doesn't he just join her on stage?
Not only would Jay and Beyonce on stage together be a fantastic showcase of love at its finest, but it would be two extremely talented artists capable of putting on heck of a show.
Just imagine if the music drops, and then all we hear is "Uh, uh, uh. You ready, B?". Suddenly, Jay-Z rises from beneath the stage like a majestic phoenix and "Bonnie and Clyde" begins.
Chills. Kind of.
Moreover, as a man, I could then stop pretending that I wasn't watching.
Michelle Williams and Kelly Rowland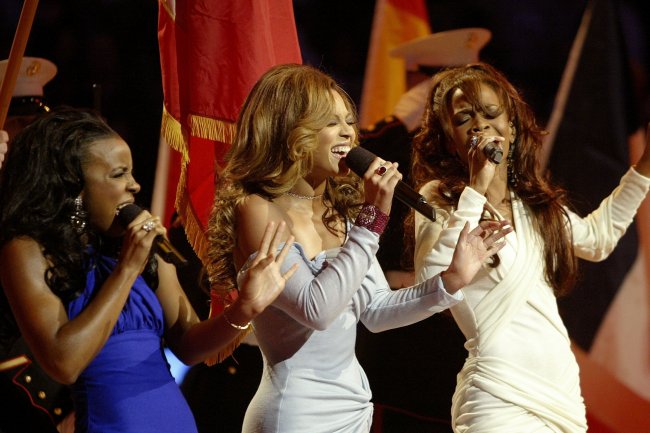 Ronald Martinez/Getty Images
I'll just let Barney make the argument for me here (via HIMYM quotes):
"I beg of you! In the words of the Almighty Destiny's Child..." #HIMYM twitter.com/HIMYMQ/status/…

— HIMYM Quotes (@HIMYMQ) January 31, 2013
And according to Yahoo!, there is indeed a good chance that Destiny's Child reunites for the first time on Sunday after their last performance together in 2006.
If this happens, I probably wouldn't be mad about hearing any of the following hits:
"Say My Name," "Bills, Bills, Bills," "Survivor" and, best of all, "Bootylicious."
The Rolling Stones
This plus Beyonce? I think it could work. Both are talented enough.
I enjoy contrasting styles whenever I watch sports, so how bad it could it be for halftime entertainment?
Who do you most want to see?
Right?
People have been wanting The Stones to perform at halftime ever since they headlined at Super Bowl XL in Detroit, and if the people in charge want the shock factor, then bringing back one of the greatest rock bands of all time to make an appearance with Beyonce would certainly suffice.
It might be a little difficult—read: a lot difficult—to make the two acts work seamlessly together, but there's no denying that there would be something for everyone.