The New England Patriots' secondary underwent dramatic changes over the course of the 2012-13 season. If Ravens safety Ed Reed, currently set to become a free agent in the offseason, ends up signing with the Patriots, you can bet there will be more changes to come.
From Mike Florio of ProFootballTalk.com:
Peter King of SI.com said during Sunday night's Pro Bowl pregame on NBC that the Ravens safety most likely will hit the market in March, and that Patriots coach Bill Belichick (described by King as the president of the Ed Reed Fan Club) will swoop in and sign him.
How would the "President of the Ed Reed Fan Club " respond ? One possibility includes this creation from John Sarmento of 2mugsff .co , depicting Belichick in a familiar scene from the movie Say Anything :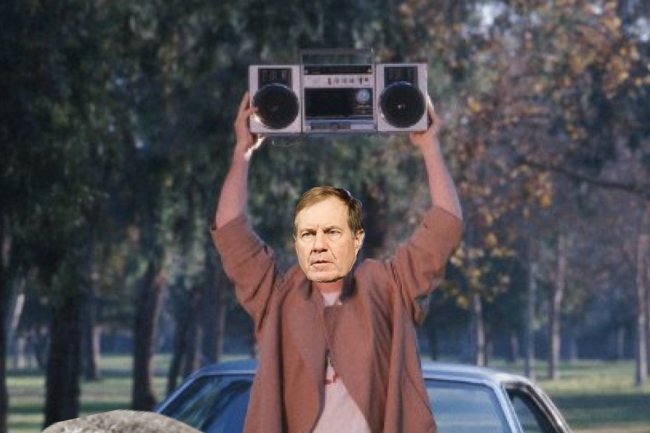 Reed is not yet a free agent, but if the Patriots are going to pursue him, they must first take stock of what they have on the roster and what they have to look forward to next year.
Here are just a few of the potential side effects.
Talib Could Be Gone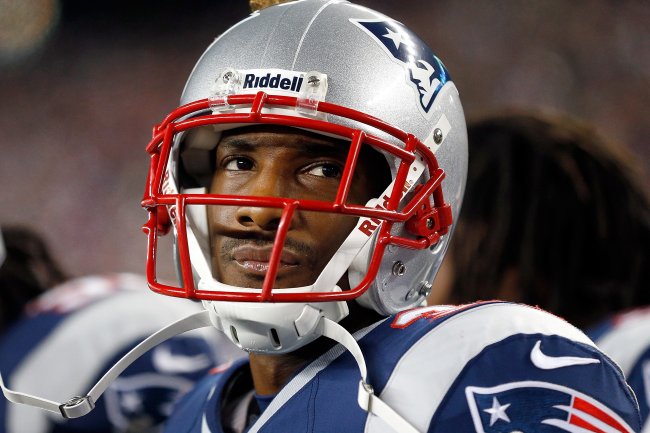 Jim Rogash/Getty Images
Brace yourself, Patriots fans. This might happen regardless of whether the Patriots land Reed or not.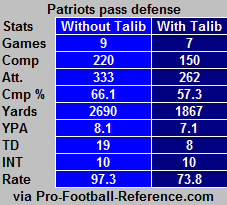 Make no mistake, the Patriots' secondary looked a lot better with

Aqib
Talib
at cornerback. His ability to cover his side of the field was the catalyst for much of the change we saw in the secondary over the second half of the season.
With the going rate of cornerbacks at present, though, is it reasonable to expect the Patriots to bring him back?
Rams cornerback Cortland Finnegan signed a five-year, $50 million contract this past offseason. Titans cornerback Jason McCourty signed a six-year, $44.5 million contract.
Giving up a fourth-round pick for a half-year rental at cornerback is one thing, signing him to a long-term deal is entirely different. That's especially true considering Talib's amplitude of injuries since joining the league. Very few know, or care to point out, that he hasn't played a full 16 games in any of his five seasons in the league and has missed at least one game with an injury in each season.
Hamstring and hip injuries sidelined him several times throughout his career with the Buccaneers. He suffered two injuries this season. Any guesses as to what ailed him? Hamstring and hip.
He suffered the hip injury at the two-minute warning of the regular-season game against the Texans and missed nearly all of the final two games of the season, leaving the AFC Championship Game with an apparent hamstring injury.
Those injuries are more of a red flag than injuries like the ones suffered by tight ends Aaron Hernandez and Rob Gronkowski in their careers. Those were accidents attributable to rogue circumstances; Talib seems to have a genuine durability issue.
McCourty Back to Cornerback
Was Devin McCourty better at safety than corner? That's up for debate.
The secondary looked noticeably better with him at safety. A large part of that was due to McCourty's ability to limit the damage on deep passes. Another large part of that was the wholesale changes in coverage schemes brought about by the addition of Talib.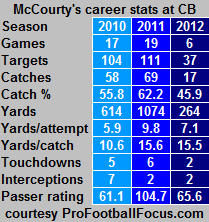 However, some are under the impression that
McCourty
moved to safety because he struggled at cornerback. That couldn't be further from the truth.
In fact, McCourty looked much better at cornerback in the first six games of the season than he had at any point in 2011.
Moving McCourty back to cornerback may or may not be the ideal move, but his play at cornerback suggests it wouldn't be the end of the world either way.
See You Later, Pat Chung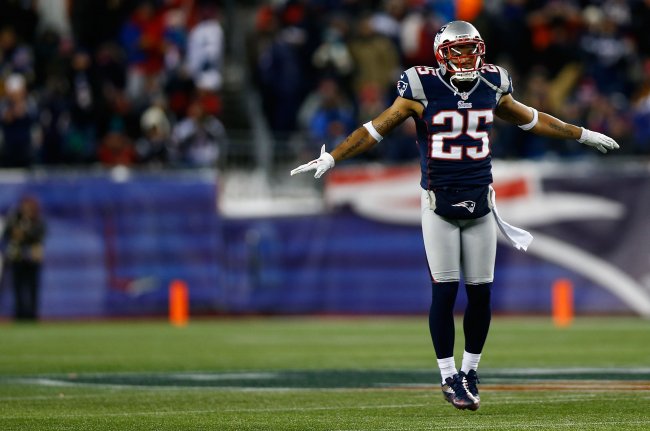 Jared Wickerham/Getty Images
Talib is not the only Patriots defensive back with an expiring contract in 2013.
Safety Patrick Chung, entering his fifth year in the NFL, is set to become a free agent this offseason and there is mounting evidence to suggest he may not be back.
Chung was injured in the Patriots' Week 6 loss to the Seahawks and didn't make his return until Week 12 against the Jets.
He was little more than a role player in the remaining eight games of the Patriots' season. In that stretch, he played a combined 31.7 percent of the defensive snaps and started just two games—Week 16 against the Jacksonville Jaguars and Week 17 against the Miami Dolphins.
In the biggest game of the season, Chung's role was the smallest it had been: He played a combined three snaps in the team's two playoff games despite being at full health.
Adding Reed, needless to say, would eliminate almost any doubt about Chung's doubtful future in New England.
How Might the Secondary Look?
A starting unit with the above moves made and no other moves would look like this:
CB: Devin McCourty
CB: Alfonzo Dennard
SCB: Kyle Arrington
FS: Ed Reed
SS: Steve Gregory/Tavon Wilson
Not as grim as it may have seemed at first blush with regards to the absence of Talib.
It looks even more manageable if McCourty plays like he did in the first six games of the season and Arrington continues his stout play in the slot. The one question mark would be at the strong safety spot, where both Gregory and Wilson were marred by inconsistency in 2012.
Erik Frenz is the AFC East lead blogger for Bleacher Report. Be sure to follow Erik on Twitter and "like" the AFC East blog on Facebook to keep up with all the updates. Unless otherwise specified, all quotes are obtained firsthand or via team press releases.