9 NASCAR Sprint Cup Drivers Who Can Win Their 1st Races in 2013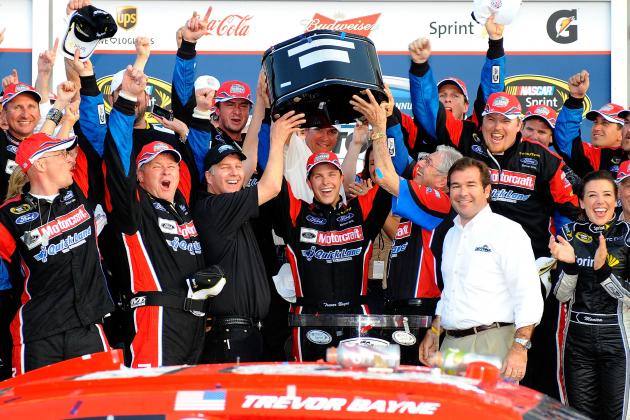 Jared C. Tilton/Getty Images

Remember the 2011 Daytona 500?
Of the entire Car of Tomorrow era, it was one of the most unforgettable races. In only the second start of his Sprint Cup career, Trevor Bayne scored an improbable win for the legendary Wood Brothers, the first of his career. But it also jump-started a season in which Regan Smith, David Ragan, Paul Menard and Marcos Ambrose also scored their first cup wins.
Last year saw a first-time champion in Brad Keselowski, but no first-time winners. But with some capable rookies, developing young talent and even a handful of Nationwide competitors with strong one-off rides, we could see at least one of the following drivers in the winner's circle in 2013.
Begin Slideshow

»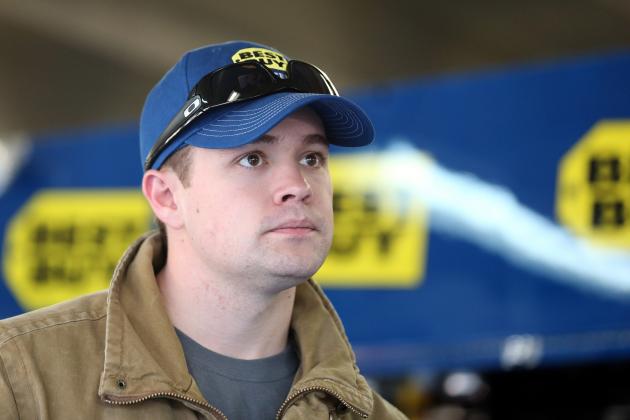 Streeter Lecka/Getty Images

This one isn't so much a prediction as it is an expectation. After winning two consecutive Nationwide championships, Stenhouse inherits Matt Kenseth's longtime ride at Roush Fenway Racing. That car won last year's Daytona 500 and two Chase for the Sprint Cup races.
But that also means Stenhouse will be dealing with intense pressure this season. Even rookies are expected to contend for the Chase in a car as strong as the No. 17 is. Add the off-track pressure of dating media darling Danica Patrick—his Rookie of the Year rival—and this year may be an uphill battle.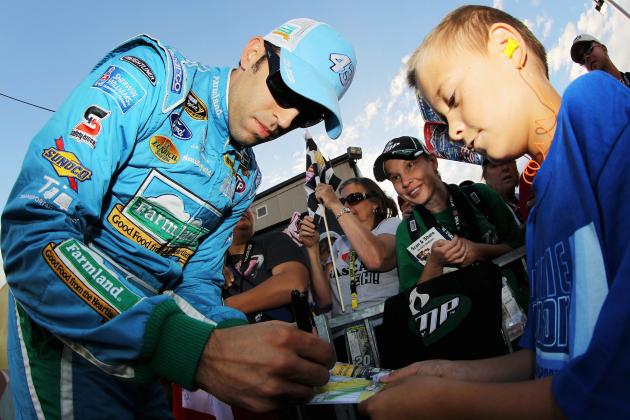 Todd Warshaw/Getty Images

Something began to really click between Almirola and his Richard Petty Motorsports team in the final five races of last season. He led 69 of 267 laps at Kansas before crashing, and followed that up the next week with a career-best fourth-place finish at Martinsville.
Does that mean he can end the No. 43's long winless drought?
The last time the famous number scored a victory was at Martinsville, with John Andretti in 1999. Teammate Marcos Ambrose is good for a win every year, even if it's always at Watkins Glen, so it's about time that RPM's second car wins a race as well.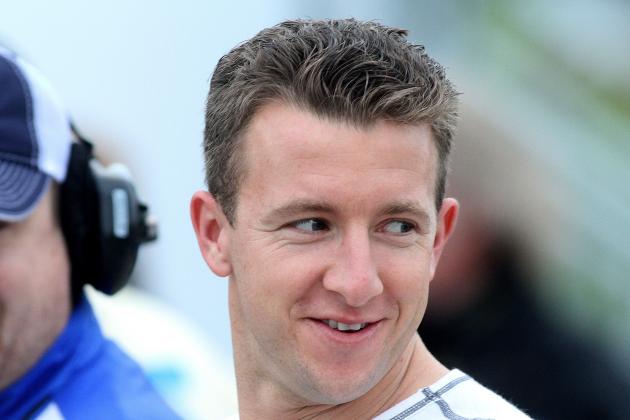 Brian Cleary/Getty Images

Check this out: Driver gets fired from Penske Racing's No. 22 car, has to reboot career. Driver goes to Phoenix Racing. Driver wins races (?) and lands higher-profile ride for the next season.
This could be the redemption story that Kurt Busch was looking for last year.
Of course, Busch was a former cup champion when he lost his Penske ride due to temper issues. Allmendinger's never won a race and was let go due to a failed drug test. But the blueprint remains the same—and think about the feather in the Dinger's cap if he can do what a big name couldn't.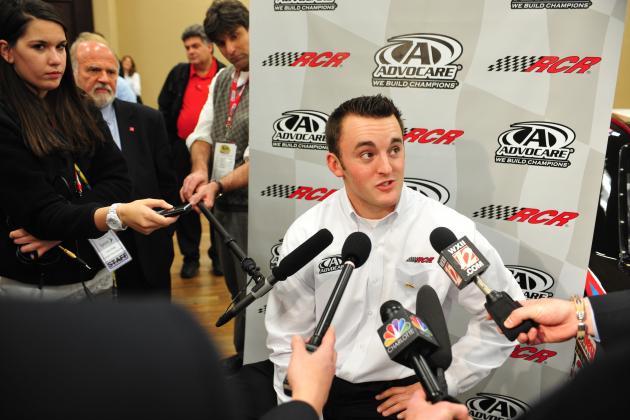 Jamey Price/Getty Images

Dillon is going to race Sprint Cup full-time in 2014 for grandfather Richard Childress, probably inheriting Kevin Harvick's ride when he goes to Stewart-Haas Racing. But he'll run selected events this year for RCR, including the Daytona 500, and Phoenix Racing, at least at Las Vegas.
It's true that wins for limited-schedule drivers are hard to come by. Trevor Bayne has struggled ever since winning the 2011 Daytona 500, and despite one of the strongest cars in the garage, Mark Martin, Brian Vickers and Michael Waltrip have all failed to seal the deal in Waltrip's No. 55. But if anyone has both the talent and the equipment to do it, it could be Dillon.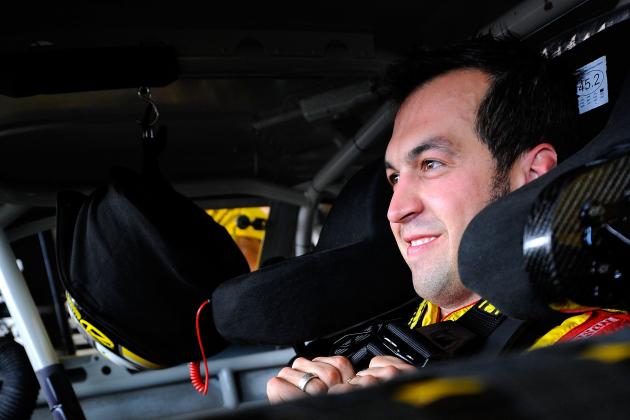 Jared C. Tilton/Getty Images

When Hornish first hit the NASCAR scene with Penske Racing, he came fresh out of IndyCar—with minimal stock car experience outside of a handful of Nationwide and IROC races.
The results were predictably disastrous, with Hornish eventually seeing the same fate as ex-open-wheel drivers like Dario Franchitti, Max Papis and Jacques Villeneuve.
But when he fell to a limited Nationwide slate in 2011, Hornish rediscovered his mojo, scoring his first stock car win at Phoenix and finishing fourth in points last year. He also filled in for A.J. Allmendinger admirably, earning consideration for a cup return in the near future.
He'll only drive a limited schedule this year, but don't sleep on him at the 1.5-mile tracks, where he scored almost half of his career IndyCar wins.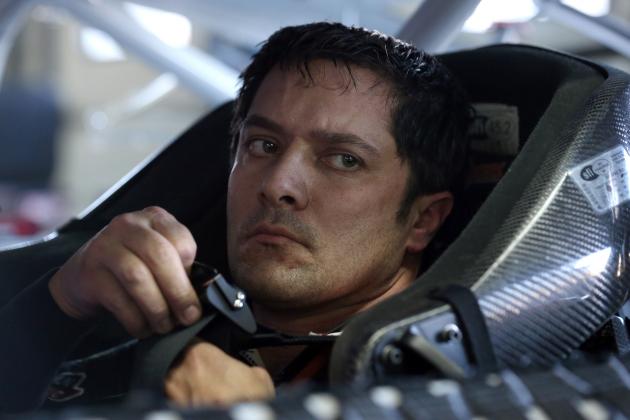 Streeter Lecka/Getty Images

Stop laughing.
Stremme was the butt of tons of jokes during his previous Sprint Cup stints as a member of Chip Ganassi Racing and Penske Racing, known for causing cautions rather than finishing races.
But perseverance paid off when he and the Inception Motorsports team established themselves as a respectable, if not too competitive, start-up operation.
Now, Inception is no more, replaced by Swan Racing after Swan Energy CEO Brandon Davis bought the team. Stremme will yield his seat to Michael Waltrip in the Daytona 500, but beyond that, with Tony Eury Jr. atop the pit box and Steve Hmiel managing day-to-day operations, the No. 30 team has some solid manpower this year.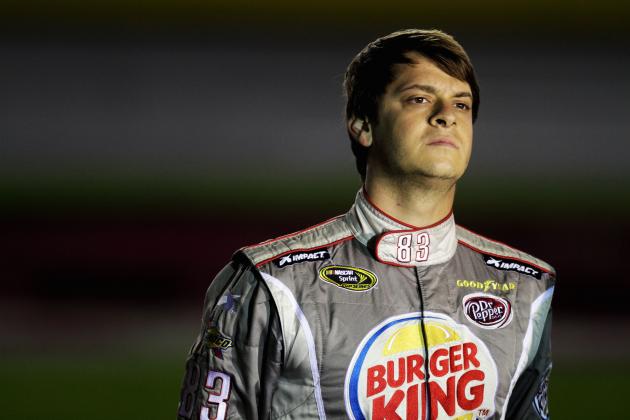 Jerry Markland/Getty Images

Unless he lands back at Phoenix Racing or in the second Tommy Baldwin Racing ride, Cassill could have made a huge miscalculation by leaving BK Racing just as it added Mike Ford and Pat Tryson as director of competition and full-time crew chief, respectively.
But, to be fair, despite all of the big names working there, BK didn't do much in its inaugural season, and never hinted at huge strides forward.
Cassill's career has been marked by taking whatever rides he can get in the past few years. His last high-profile ride was in the Nationwide Series for Hendrick Motorsports in 2008, when he scored five top-10s in 19 starts.
But if he can land even a limited schedule deal with a decent team on a superspeedway, perhaps he could steal a strong finish or two—maybe more.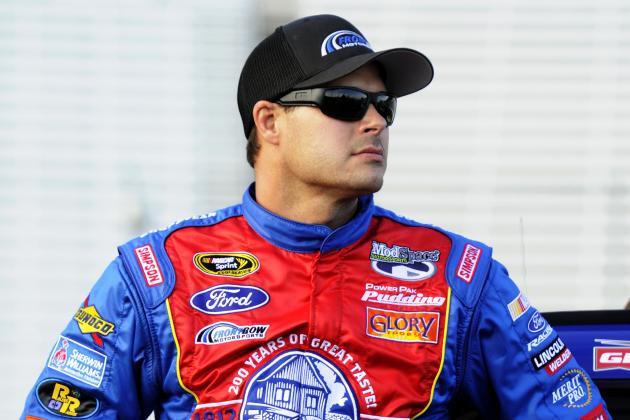 John Harrelson/Getty Images

Gilliland is another driver whose chances are pretty much limited to superspeedways, but with a conservative early strategy and some luck in staying out of trouble, he could sneak a win in 2013.
Front Row Motorsports still isn't a top-tier organization on par with the Roushes and Hendricks of the world, but they do put together a solid Daytona and Talladega program.
Remember, Gilliland was one of the drivers in the lead pack when Trevor Bayne shocked the world in the Daytona 500 two years ago. Maybe this year Gilliland could be the one to shock the world in the Great American Race, for which he won the pole in 2007.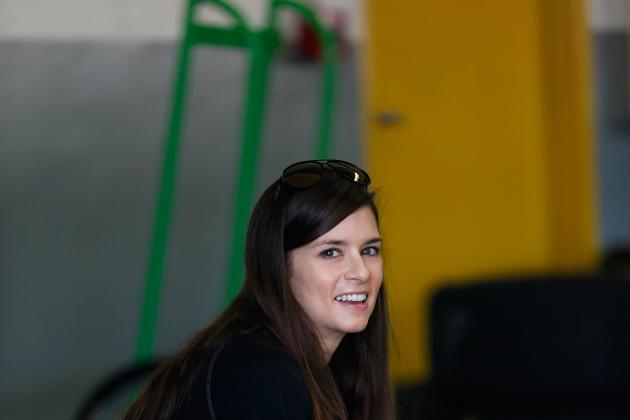 Chris Trotman/Getty Images

Just imagine it.
Imagine all of the doubters silenced. Imagine the massive publicity boost, maybe large enough to turn around NASCAR single-handedly from a slow decline to a marquee event again every weekend. Imagine the benefit for team owner Tony Stewart, who's looking to land enough sponsors to run four cars next year. Imagine the personal vindication for Patrick, whose foray into stock cars has been volatile, at best.
That's when reality begins to seep into the fantasy.
Patrick hasn't been a consistent front-runner in Sprint Cup or Nationwide yet, and nothing suggests that this year will be a magical one. The media pressure is almost suffocating as it is, and the added bonus of Patrick's new relationship with competitor Ricky Stenhouse Jr. is going to make the spotlight shine even brighter on her.
In short, the fantasy is great, but at least for this year, Danicamania might not make it into the winner's circle. Still, just imagine it.
For more from Christopher Leone, follow @christopherlion on Twitter.