Ranking the 5 Most Underrated Prospects in the Phillies' Farm System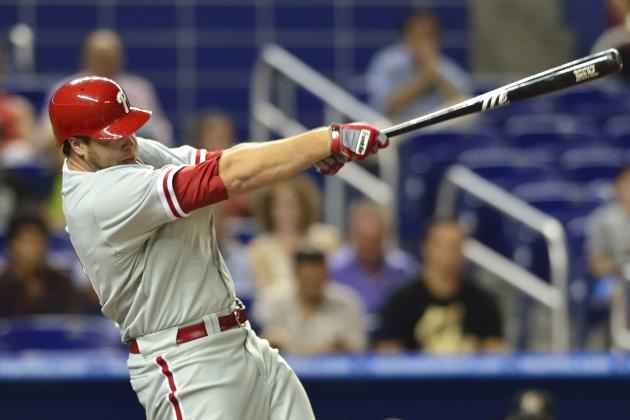 Steve Mitchell-USA TODAY Sports
After leading the minor leagues with 38 home runs last season, Darin Ruf is no longer underrated.
When composing my list of the top 10 prospects in the Philadelphia Phillies' farm system, I was surprised by the lack of projectable players beyond the organization's big names, namely Jesse Biddle. Although they do house numerous under-the-radar, high-ceiling prospects throughout their system, such as Roman Quinn and Maikel Franco, only a select few project favorably in the major leagues.
In selecting players for this article, I looked for prospects that are behind the developmental curve relative to their age, have a concerning medical history, lack significant experience in the minor leagues or are simply under-appreciated.
Begin Slideshow

»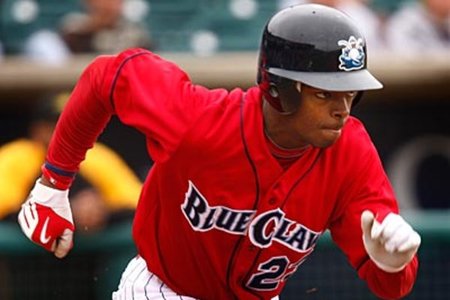 Courtesy of philly.com
Selected in the supplemental first round in 2008 out of a California high school, Collier's development has been slow and, in general, unimpressive. After a strong professional debut in 2008, he struggled as an 18-year-old at Low-A Lakewood the following season, and was ultimately demoted to Short-Season Williamsport.
A pair of surgeries on his right hand kept Collier out of action for the entire 2009 season, and he struggled to shake off the rust the following year when he posted a .677 OPS at Low-A Lakewood. During the offseason, he was handed a 50-game suspension after testing positive for amphetamines. Although he played in only 78 games in 2012 for High-A Clearwater, Collier's .732 OPS was the best of his career.
He's nothing close to the player he was once expected to become, but all hope isn't lost. After a strong showing in the Arizona Fall League in which he batted .371/.461/.532 with seven extra-base hits and 10/12 K/BB in 19 games, the 21-year-old was added to the Phillies' 40-man roster and, in turn, protected from the Rule 5 draft.
He'll presumably make the jump to Double-A Reading to open the 2013 season.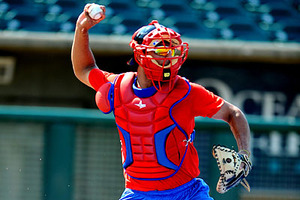 Courtesy of Philly.com
Lino had an excellent stateside debut in 2011, when he batted .282/.371/.462 with nine extra-base hits and 13/8 K/BB in 28 games in the rookie-level Gulf Coast League.
Acquired from the Orioles in the deal for Jim Thome at the end of June, the 19-year-old struggled at Low-A with both organizations, batting .222/.293/.352 with 30 extra-base hits and 97/30 K/BB in 93 games. Lino's a raw prospect with the potential to become an above-average catcher in the major leagues.
At 6'3", 200 pounds, his plate discipline is immature, and advanced pitching in the Southern League exploited the holes in his swing last season. Defensively, Lino shows excellent athleticism behind the plate and a plus arm that will be an asset at higher levels.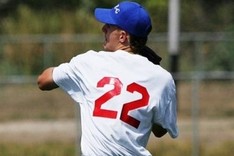 Courtesy of philaphans.com
Signed out of Venezuela by the Phillies on his 16th birthday in August 2011, Tocci is already one of the higher-ceiling players in the Phillies' organization. As the youngest player in the Gulf Coast League last season, the 16-year-old batted .278/.330/.299 with nine stolen bases and 18/6 K/B in 38 games.
A 6'2", 160-pound outfielder, Tocci has wiry, raw strength at the moment that should develop into legitimate muscle. The teenager's loudest tool is his 80-grade speed that's evident on both sides of the ball.
At the plate, the right-handed hitter demonstrated a feel for the strike zone well beyond his years, as well as a knack for squaring the baseball. He won't showcase much power until he matures physically, but even then, it may only be average at best.
Combined with his excellent speed, Tocci's instincts and good jumps give him a chance to remain in center field. His arm is strong for the position, but it's doubtful he'll have enough pop to handle a corner.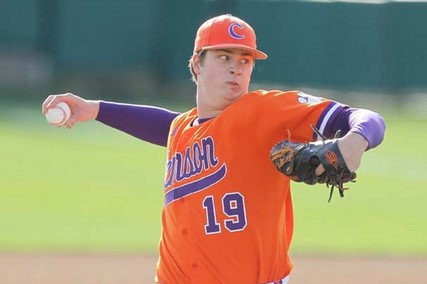 Courtesy of orangeandwhite.com
After an injury-filled career at Clemson, the Phillies took a gamble on Brady in the 10th round of the 2012 draft. The immediate return on the then 21-year-old was extremely promising last season in his pro debut, as he registered a 1.85 ERA with 49/5 K/BB in 39 innings for Short-Season Williamsport.
Given his lack of experience at Clemson, Brady's arm is still relatively fresh for his age with plenty of untapped potential. When fully healthy, the 6'3", 200-pound right-hander boasts a fastball that registers in the low-90s and will top out around 94-95 mph.
Although his secondary offerings, a sharp curveball and fading changeup, were raw during his junior season, they were much more crisp and effective during his professional debut.
The 22-year-old could make the jump to High-A for his full-season debut in 2013.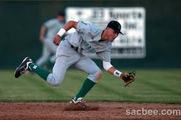 Courtesy of sacbee.com
A fifth-round draft pick in 2011, Walding would've probably gone higher had it not been for his lack of baseball experience (and exposure) as a two-sport standout (quarterback), and his strong commitment to Oregon. At 6'3", 190 pounds, he's extremely athletic with a projectable frame capable of adding strength.
Because he held out and signed just before the mid-August deadline in 2011, Walding didn't begin his professional career until last season.
After opening the year in extended spring training, the left-handed hitter struggled in his debut at Short-Season Williamsport in the New York-Penn League, batting .233/.326/.308 with 14 extra-base hits and 66/31 K/BB in 69 games. However, that can be chalked up to his lack of experience.
With a fluid and clean swing from the left side, Walding can really drive the ball, contrary to his production last season. His above-average bat speed is effortless and allows him to extend through the ball and generate backspin carry.
One glaring deficiency is his inability to barrel left-handed pitching, which he batted .167 against last season in 60 at-bats.
All that the 20-year-old needs is experience. He's a raw player relative to his age, but has the ceiling of a big-league third baseman at maturity. He may struggle initially in his full-season debut next season, but Walding appears poised for a breakout campaign.