5 Possible Pairings to Revitalize the WWE Tag Team Division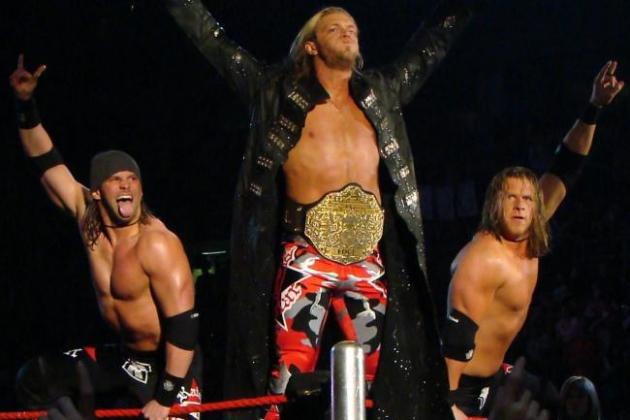 Photo courtesy of WWE.com
The WWE tag team division is in a better state now than it has been at any point over the last several years.
But just because it's had some success over the past six-plus months, that doesn't mean it's time to stop improving.
It's quite the contrary.
With the team of Rey Mysterio and Sin Cara sidelined and Team Hell No expected to split in 2013, the WWE needs to make sure that it has enough teams to keep its tag team division going.
While there are plenty of established duos, the creative team would be wise to form some more teams to make the tag team division even better.
Here are 5 possible pairings that could revitalize an already rejuvenated WWE tag team division.
Begin Slideshow

»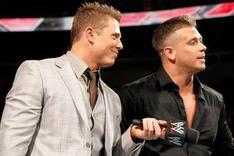 Photo courtesy of WWE.com
The WWE has plenty of undercard superstars whom it does absolutely nothing with.
Among those underutilized wrestlers are Ted DiBiase and Alex Riley, who haven't been on TV in so long that most of us can't even remember the last time we saw them.
Riley hasn't really gotten a chance to shine since his angle with The Miz in 2011 while DiBiase hasn't done much at all since Legacy split in 2010.
Still, both guys are pretty talented and would work well together as a tag team.
Riley has the mic skills and the charisma, which aren't DiBiase's strengths, while the son of "The Million Dollar Man" is one of the better pure wrestlers on the entire roster.
Most quality tag teams succeed because the two superstars highlight each other's strengths and mask each other's weaknesses, and DiBiase and Riley could certainly do that for one another.
While neither guy seems to have much of a future in the WWE these days, they could both easily perform well in either a babyface or heel tag team if given the chance.
Many fans don't care much for comedy tag teams, but if Team Hell No has proved anything, it's that they can work when booked right.
Santino Marella is arguably the funnest guy on the WWE roster, and given the right material, he can be really fun to watch.
With that being said, he doesn't do much as a singles star, which could make him quite the asset to the tag team division.
He's teamed with a number of guys in the past, and he can be really entertaining in that role. So why not give him one more chance to do so?
After all, Marella plus Tensai could equal gold.
We saw these two on screen together at the Slammy Awards Raw last year, and there seemed to be some very good comedic chemistry between the two.
The WWE should capitalize on that.
Tensai has failed miserably as a heel, and at this point, it's safe to say that he'll never reach the heights that the company expected him to as a heel.
A face turn is in order for Tensai, and if it happens, he should perform in a comedic role like the one we saw him in at the Slammy Awards shows.
After all, a Tensai/Marella pairing could result in some fantastic comedy like we got with Marella and vladimir Kozlov just a few years ago.
Photo courtesy of WWE.com
After a decent run with the Intercontinental Championship, Kofi Kingston seems to be back in his long-time role as a midcard babyface without a real storyline.
Meanwhile, Tyson Kidd's unfortunate injury has left Justin Gabriel on his own once again.
Sounds like a great reason to pair these two guys together.
After all, you could definitely make a case that Kingston and Gabriel are the two most athletic guys currently on the WWE's roster. They truly can do things that no one else in the company can.
While neither superstar has particularly great mic skills, they could thrive in a tag team together based purely on their very impressive skills in the ring.
Much like the "Air Boom" duo of Kingston and Evan Bourne that ended in early 2012, Kingston and Gabriel could easily be the most exciting tag team in the company because of their freakish athleticism and agility.
With neither star figuring to do much as singles competitors in 2013, why not pair them together and let them add some much-needed depth to the tag team division?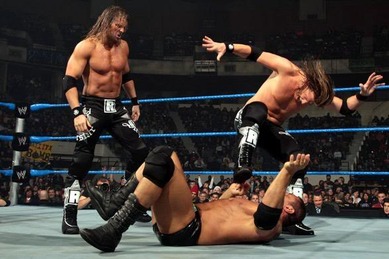 Photo courtesy of WWE.com
Zack Ryder was so misused (and so outspoken about being misused) in 2013 that he may have completely killed his chances of ever getting a legitimate singles push again.
Still, Ryder continues to be one of the WWE's most popular stars, and there's no real reason for the company not to utilize him in some way.
The best way to do that may be reuniting him with his former tag team partner and fellow "Edgehead" Curt Hawkins.
Like Ryder, Hawkins has done next to nothing as of late. His tag team partner Tyler Reks was released, and shortly thereafter, he underwent knee surgery.
Hawkins recently returned at a house show, but odds are that, despite how talented he is, he won't get much of a chance to make an impact on the main roster—unless he's utilized in the tag team division, that is.
Neither Ryder nor Hawkins is going to do much in singles competition, but as a duo that's teamed together quite often throughout their careers, they could indeed be one of the WWE's top tag teams.
It's not about talent with these two. It's about being given the opportunity.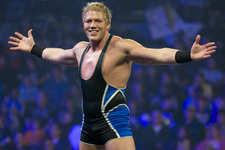 Photo courtesy of WWE.com
Jack Swagger has been off TV since last September while Derrick Bateman hasn't been seen much since his time on NXT.
But one thing that these guys have in common is that their time away from TV seems to have happened so that they could be repackaged.
Swagger has surfaced at house shows with a different look, and Bateman has long been rumored to be in for return as the "USA Guy."
Sounds familiar, huh?
With Bateman now set to work under a patriotic gimmick and Swagger's nickname being "The All-American American," it seems like it would make a lot of sense to put them together as a babyface tag team.
Swagger badly needs a character change while Bateman is talented and charismatic enough to make his not-so-original "USA Guy" gimmick work.
Put these two together as the WWE's most patriotic tag team and you find a way to get two very underrated talents on TV and add some much-needed depth to the tag team division.
You can't really go wrong here. If it fails, just take them off TV again.
Drake Oz is a WWE Featured Columnist for Bleacher Report. Follow him on Twitter!