Cristiano Ronaldo, Radamel Falcao and Madrid's Strongest Starting XI This Season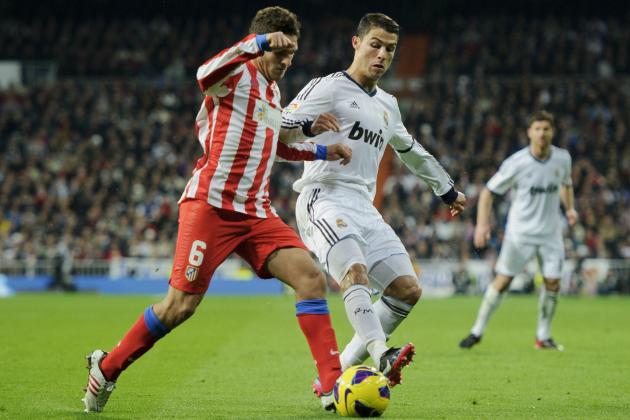 Jasper Juinen/Getty Images

Madrid has long been recognized as one of the best cities in the world for fans of football.
The Spanish capital's fame comes from the fanaticism of fans largely due to the nearly unrivaled history of success from Real Madrid, but they are not the only club in town.
Atletico Madrid, Getafe and Rayo Vallecano are all currently trying to win over fans in the large metropolis of Spain's largest city, and each club has at least a couple of people doing exceptionally well.
In fact, this season, Los Merengues are not even the best team in town, and few of its players have even been good enough to represent Madrid in a sort of All-Star lineup.
This article looks at the best players from Madrid's four clubs this season.
After reviewing the list, please let us know of any players you think are more deserving than those listed here.
Begin Slideshow

»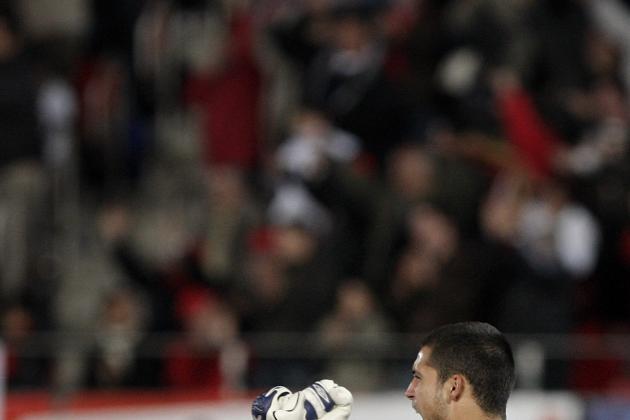 Jasper Juinen/Getty Images

He may have been born in one of the worst times for a Spanish keeper, but Miguel Moya is still good enough to start for countless national teams in the world right now.
Getafe won big when they managed to take Moya from Valencia permanently last summer and now have one of La Liga's best keepers between the posts.
This season, the 28-year-old has continued to be one of the more consistently reliable and top-class players around, and no keeper in the Spanish capital has been better.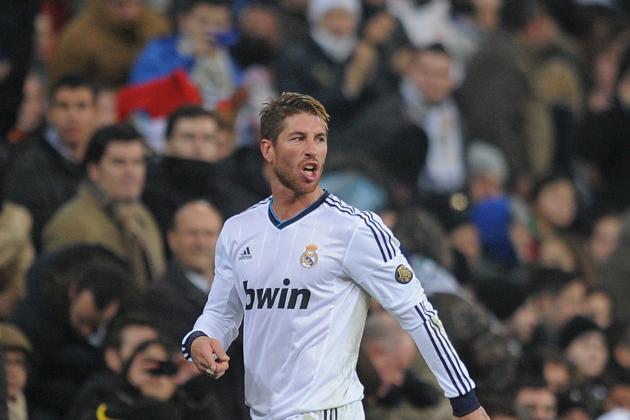 Denis Doyle/Getty Images

If anyone doubts how important Sergio Ramos is to Real Madrid's defensive strength, re-watch the Osasuna match, and see how much trouble Madrid's backups had with the league's worst defense.
The 26-year-old has struggled with consistency like the rest of his team, but he has still been one of the top defenders in Spain.
Ramos has improved in the air, his temperament has calmed a bit, and he finally looks ready to lead his back line.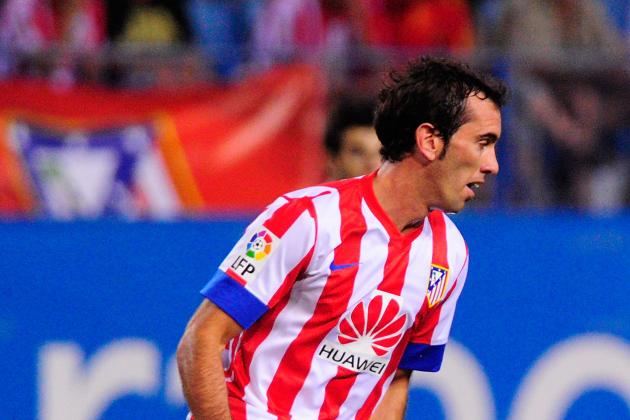 Gonzalo Arroyo Moreno/Getty Images

Diego Godin has started the new year in the same form he finished 2012 in—as one of the top defenders in all of Europe.
Against Real Zaragoza, the Uruguayan helped Thibaut Courtois to a league-best ninth clean sheet by preventing Los Blanquillos from managing a single shot on goal.
To this point, only Martin Demichelis has even been close to the level of Atleti's star centre-back this season.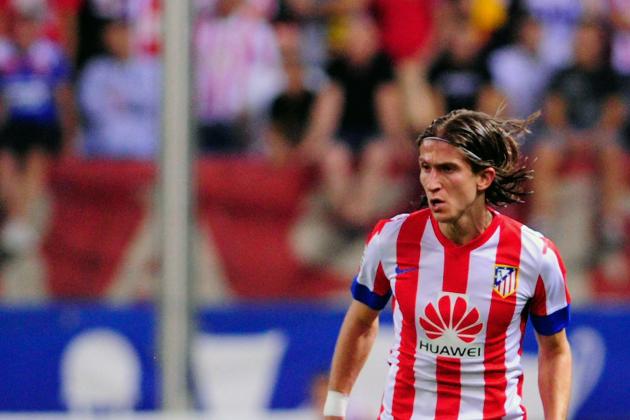 Gonzalo Arroyo Moreno/Getty Images

Even if Marcelo and Fabio Coentrao had been healthy all season, chances are that Filipe Luis would be the best left-back in Spain this season, much less just Madrid.
The Brazilian is in the form of his life and was La Liga's best left-back in 2012, but he got less recognition because of his jersey.
With him and Diego Godin playing like they are, Atleti could finish the season with less than 35 goals allowed all season.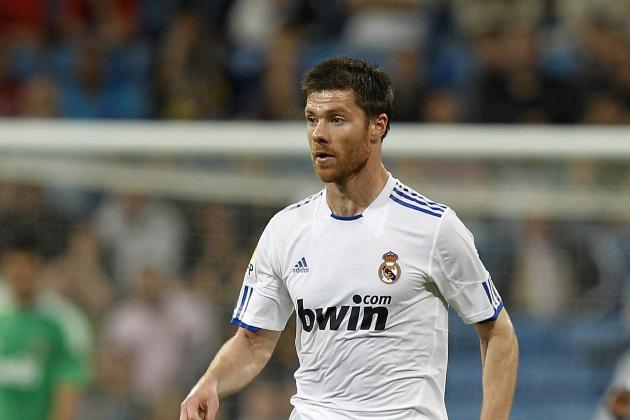 Angel Martinez/Getty Images

Xabo Alonso has struggled a bit this season, but he remains one of the most vital components of Real Madrid.
Without him, the defense would be much weaker and more exposed, the counterattack would be much less effective, and the entire midfield would find it hard to create scoring chances.
The lack of a consistent creative midfielder in front of him has made much of his work go unappreciated, but Madridistas will surely realize his importance when the great Spaniard eventually leaves the club.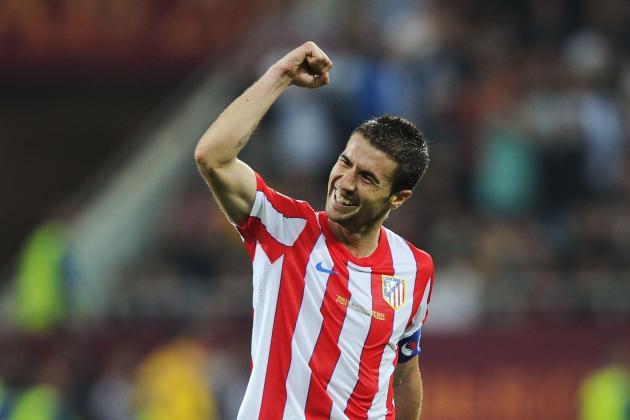 Michael Regan/Getty Images

Mario Suarez has been tremendous for Atleti this season, but it is his older partner, Gabi, who remains the engine for Los Colchoneros.
The 29-year-old is one of the best and most consistent central midfielders in the league, and Suarez should feel lucky to be learning from him.
The long-time captain goes a bit unrecognized playing alongside the likes of Arda Turan and Radamel Falcao, but Atleti fans are well aware of who keeps their team operating so well.
Chris Brunskill/Getty Images

Atleti fans are hoping Europe's top clubs keep looking at Isco in hopes of bolstering their midfield.
By ignoring Koke, the league's best young Spanish midfielder this season can stay at the Vicente Calderon for a long time.
The 20-year-old looks like the next phenom coming out of Spain's Golden Generation and may soon become the face of his boyhood club.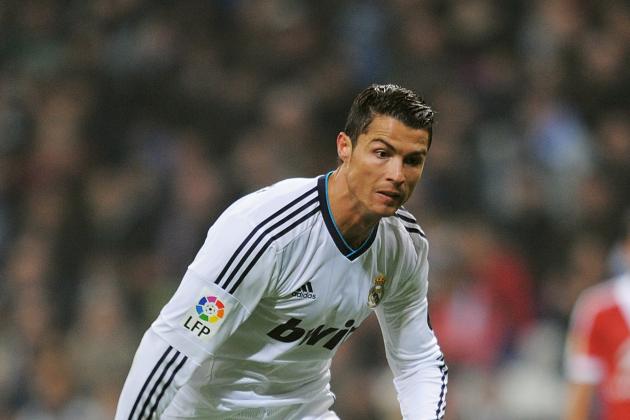 Denis Doyle/Getty Images

Real Madrid's greatest problem in the front half this season has been the lack of a consistent, creative playmaker.
Cristiano Ronaldo has been so great, however, that he has been able to overcome that more often than not this season.
CR7's ability to single-handedly change games has even made his absence felt more greatly than that lack of a creative spark from midfield.
If Los Merengues are going to get any trophies to show for this disappointing season, it will be because of Ronaldo.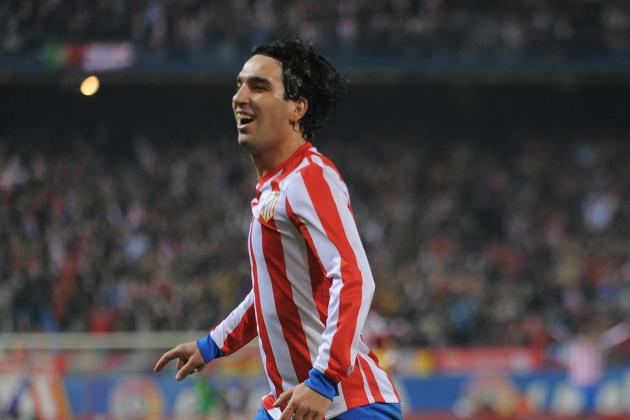 Denis Doyle/Getty Images

One of football's most continually underrated players has finally earned some respect this season by putting Atletico Madrid in second place ahead of their arch rivals.
Arda Turan can make the best defenders trip over themselves with his footwork and quick movements, he is a strong scoring threat from midfield, and he is very skilled defensively.
The Turk does not get the media attention of his striker, but there is no question about who the most important player for Los Colchoneros is.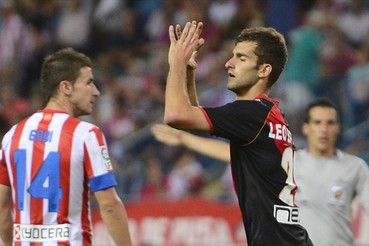 Photo: UEFA.com
As predicted before the season started, Leo Baptistao has exploded onto the scene and has been one of Europe's biggest surprises this term.
The striker has scored six goals and assisted five more already while leading Ray Vallecano to a battle for the top six.
The Brazilian is the youngest player on this list at just 20 years old, and many of the top clubs in Europe have had their eye on him.
In the end, Leo will only have to make a short move to the Vicente Calderon next season and will have a chance to play alongside the next player on the list.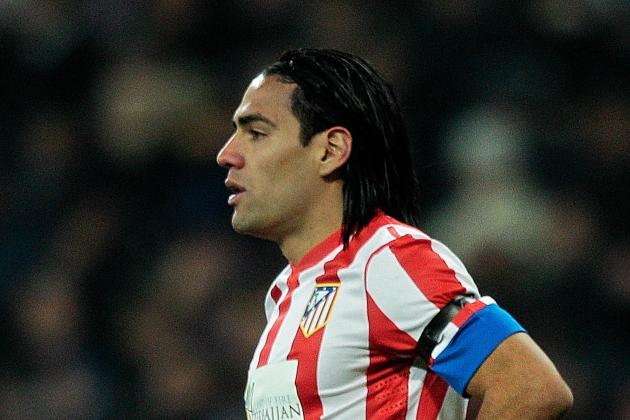 Gonzalo Arroyo Moreno/Getty Images

2012's best No. 9 has helped turn Atletico Madrid into one of the best teams in Europe this season.
Radamel Falcao has his team in front of Real Madrid in the standings and has himself overtaken Cristiano Ronaldo in the Pichichi race.
The Colombian is entering his prime, and if Atleti can keep him at the Vicente Calderon, La Liga can finally have a third permanent title contender.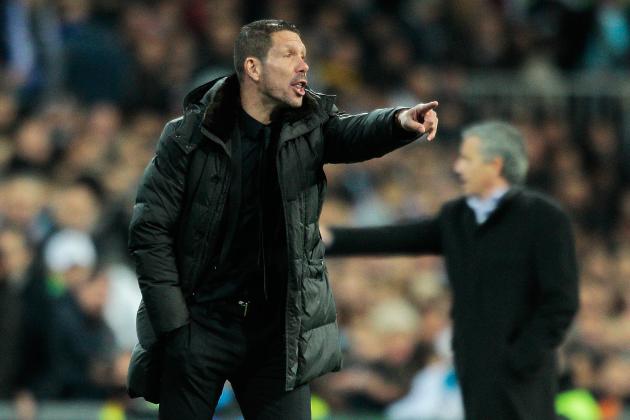 Gonzalo Arroyo Moreno/Getty Images

Jose Mourinho's salary may dwarf Diego Simeone's, but the Portuguese legend would do well to learn from his rival how to manage a Spanish football club properly and unite his squad.
Simeone does not have the trophies or resume that the Real Madrid boss does, but he appears to understand Spanish football better.
Despite having much less financial power at his disposal, the Argentinian has turned Atleti into the best team in Madrid, and with a little financial stability, he could make Los Colchoneros a contender for many years.
An honorable mention must go to Paco Jemez, who has done a truly fabulous job with Rayo Vallecano, having the small club fighting for European qualification.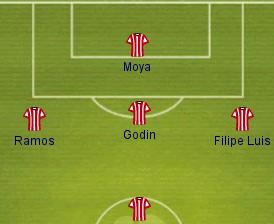 Photo: This11.com
The three-man back line is certainly risky, but each of these defenders have the speed, intelligence and poise to excel in such a formation.
Both Godin and Luis have already played with this type of defense this season, and having two superb holding midfielders to shield them would greatly help as well.
That goes without even mentioning that Miguel Moya is in goal to stop anyone who can break the defense anyway.
The midfield would be hard for any city in football to match, and the tactical options for someone like Diego Simeone to use would be a joy to watch unfold.
The attacking trio of Ronaldo, Falcao and Leo would surely score goals by the boatload, and the service from all over the pitch would make it even easier for them.