Kansas City Chiefs: Andy Reid and the 5 Biggest Concerns for Chiefs Fans
Al Bello/Getty Images

It's official, "Big Red" will be wearing red. Andy Reid is the new head coach and—judging by the Scott Pioli news—the new "football czar" of the Kansas City Chiefs.
Reid's success is well-documented and in a recent article, I gave Reid an "A-" for his tenure in Philadelphia. One of the few blotches on his record is his inability to get the Philadelphia Eagles that elusive Super Bowl win.
If you ask the fans in Philadelphia, you will get a number of reasons why they feel that Reid couldn't close the show. Well, those concerns have now moved west.
As the new recipients of the Reid regime, Kansas City fans should be delighted to receive such an experienced and accomplished coach. At the same time, here are a number of concerns they should also have.
Begin Slideshow

»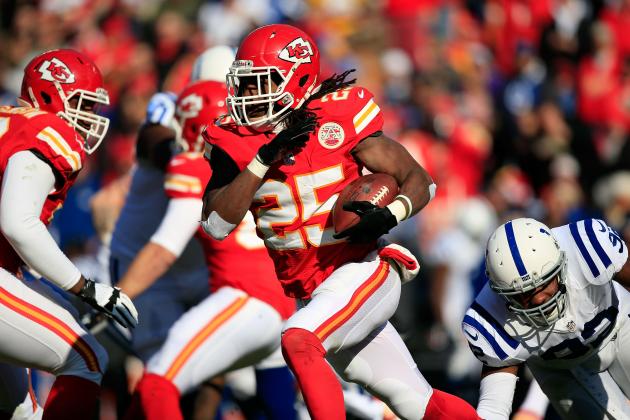 Jamie Squire/Getty Images

If you spent any time among Eagles fans over the last 14 years, one of the things you were certain to hear was something along the lines of "It's 3rd and inches…RUN THE FREAKING BALL!"
Andy Reid was notorious for shying away from the running game even when it was working. In 14 seasons, he produced a 1,000-yard rusher six times.
He typically looked for those backs that had pass-catching ability out of the backfield, given that he ran the West Coast offense. The problem was Reid liked to throw the ball a lot in short yardage.
Now to some, this may not seem like an issue but for a good quarterback, as Donovan McNabb was, accuracy was always his issue—only one season (2004) with a completion percentage over 60 in his first eight seasons. In addition, Reid didn't produce a 1,000-yard receiver until 2004.
Chiefs running back Jamaal Charles is a dual-threat asset but has produced two seasons of 1,400-plus rushing yards and has never had a season with a yards per carry lower than 5.3 (5.8 career average).
The worse thing Reid could do is to limit Charles' carries in an effort to put him in the passing game.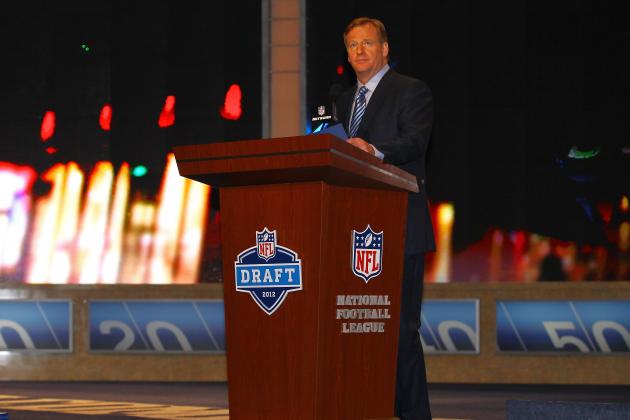 Al Bello/Getty Images

Andy Reid has a mixed record on the personal side. His first draft selection as coach resulted in a quarterback who is a borderline Hall of Famer.
When many teams passed due to his size and the fact that he played at an FCS (formerly Division 1-AA) school at the time, Reid drafted Brian Westbrook who was a stalwart of those Eagles teams of the 2000s.
However, the list of misfires is well-documented—Freddie Mitchell, Hank Baskett, Jerome McDougle, Kevin Kolb, Victor Abiamiri and Ryan Moats to name a few.
From a free-agent perspective, the most noted strike against him was his refusal to go after the big free-agent playmakers. When Terrell Owens joined the team in 2004, he became Reid's first 1000-yard receiver and helped the Eagles finally make it to the Super Bowl.
Depending on Reid's level of "say" in the organization, if the buck stops with him, there could be some questionable roster selections on the horizon.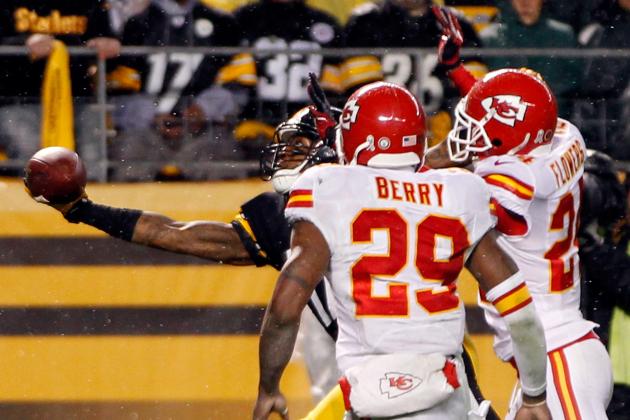 Gregory Shamus/Getty Images

Early in his Eagles tenure, Andy Reid had one of the best coaching staffs in football. Jim Johnson was considered the best defensive coordinator in football.
However, Reid has struggled to create a pipeline of defensive coaching talent to step up as the staff changed over the years. After the passing of Jim Johnson, Reid's defenses never had the same nastiness as in prior years.
From 2009-2012, the defense ranked in the Top 10 in yardage allowed only once (2011) and only ranked higher than 19th in points allowed once (2011).
Sean McDermott attempted to employ some of Johnson's philosophies, but his defenses gave up some of the highest points-allowed totals in Eagles history.
He then made the questionable call to promote offensive line coach Juan Castillo to defensive coordinator. Castillo lasted less than two seasons and was fired in October 2012.
Reid's has always been very hands-off when it comes to defense. The Chiefs were one of the worst defenses in football, giving up 26.6 PPG and surrendering 30-plus points seven times. If he wants to come out strong in Kansas City, he will need to put a solid coaching staff together on defense.
He will need strong position coaches with leadership and coaching potential as well as a coordinator who can mentor the assistants. He also must be more involved in the defensive side of the ball.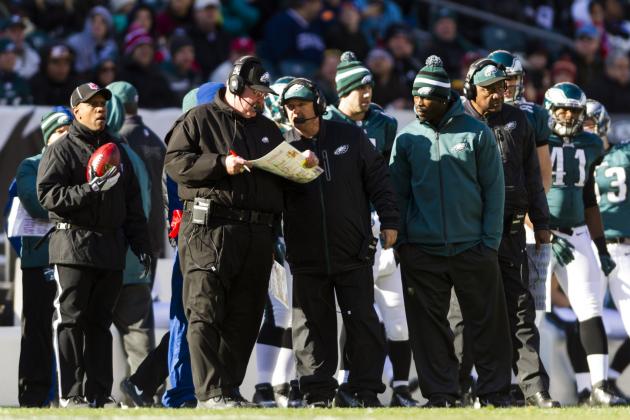 USA TODAY Sports

One of Andy Reid's criticisms in Philadelphia was his inability to make adjustments at halftime when facing a deficit. The word "out-coached" was thrown around a lot.
Since 2003, Reid is 15-49 (.234) in games in which he's losing at the half. By comparison, Patriots head coach Bill Belichick is 18-21 (.461) in that same time span. Adjusting on the fly and making changes during the game is essential to a team's success.
Reid has always struggled with adjustments, and given the current state of the Chiefs, playing with a halftime deficit could be common in the first few seasons. The reason Reid struggles with adjusting could point to a key personality trait which is…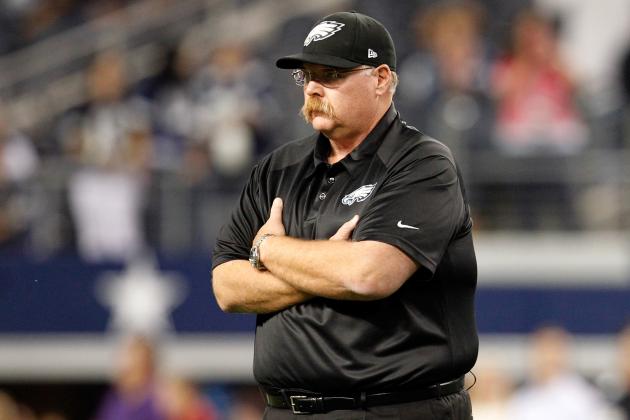 Tom Pennington/Getty Images

Most of these concerns—running game, draft, adjustments—all go back to simple stubbornness.
Andy Reid likes to win "his way." Whether the running game was working or not, Reid liked to throw the football. He set his game plan, and that is what he stuck with.
If he was questioned in the postgame media session, his responses were sterile, short and lacked explanation.
If Reid carries the same level of power in Kansas City as he did in Philadelphia, while he will be successful, the level of success could be hindered by an unwillingness to bend.
Follow Walt J as he comes to you on his blog "Live From AREA 49″ with his rants on the world of sports from the fan perspective. Whether it's picks against the spread, fantasy football tips or sheer frustration with your team, AREA 49 has a place for you. Follow him on Twitter at @a49_waltj and @area49sports, and on Facebook.