Winners & Losers as Bears Fire Lovie Smith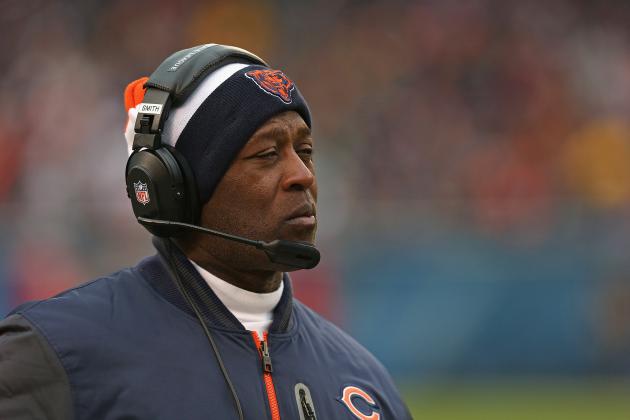 Jonathan Daniel/Getty Images
Lovie Smith's long tenure with the Bears has concluded.
Lovie Smith is no longer head coach of the Chicago Bears.
According to Ian Rapoport of NFL.com:
BREAKING: #Bears have fired coach Lovie Smith, I'm told #BlackMonday

— Ian Rapoport (@RapSheet) December 31, 2012
To some, Smith's departure is unsurprising.
Chicago began each season with realistic Super Bowl expectations, but saw that hope diminish late in the year. Even worse was when the Bears came within one game of appearing in Super Bowl XLV.
Instead, Smith's squad fell to their long-time rival the Green Bay Packers at Soldier Field.
The 2010-11 season was Chicago's most recent postseason appearance, and after flopping during 2012's second half the Bears are moving on. As a result from Smith's firing, some will benefit and others simply will not.
Begin Slideshow

»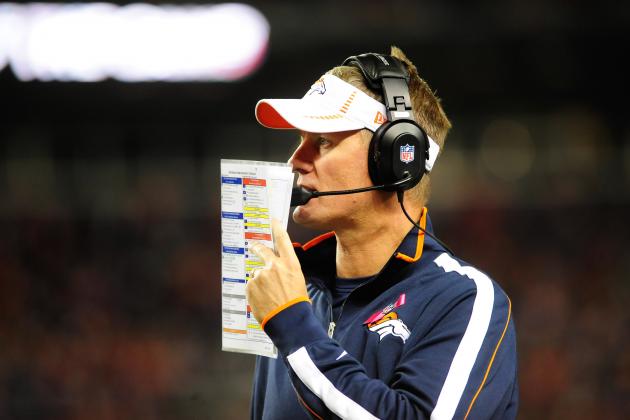 Byron Hetzler-USA TODAY Sports

Already has Mike McCoy's name come up for the Bears.
The Bears have already asked for permission to interview Broncos offensive coordinator Mike McCoy. He's a very, very hot name right now

— Jay Glazer (@JayGlazer) December 31, 2012
Without question McCoy an appealing option, because he's coordinated the Denver Broncos offense with three completely different quarterbacks.
First, it was Kyle Orton in 2009 and 2010, and then Tim Tebow in 2011 where the Broncos miraculously made a postseason run. Then Peyton Manning comes along in 2012.
If anything, McCoy has now learned to quickly adapt and adjust on the fly with his experience these past few seasons. Checking out all of the Bears' offensive talent, finishing No. 28 in total offense is unacceptable.
McCoy would definitely fix that in 2013.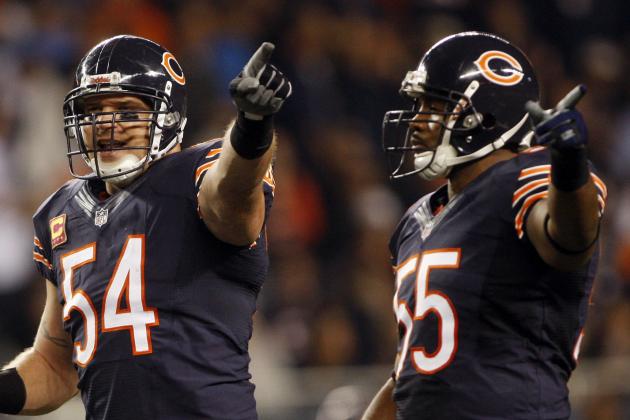 USA TODAY Sports

Given that Lovie Smith is a defensive-minded coach, it's reasonable to expect the Bears defense take a step back without him.
In addition, Chicago is not young on defense either.
Charles Tillman is 31 years old, Israel Idonije, Julius Peppers and Lance Briggs are 32, and Brian Urlacher is 34. Excluding kicker Olindo Mare and long-snapper Patrick Mannelly, these guys are the oldest every-down players on the team aside from guard Roberto Garza.
So, factor how long each have been suiting up for Lovie Smith and adjusting to a new head coach won't be the smoothest of transitions.
Chicago will remain sound defensively, but generating as many turnovers and playing as consistently next season will be more difficult.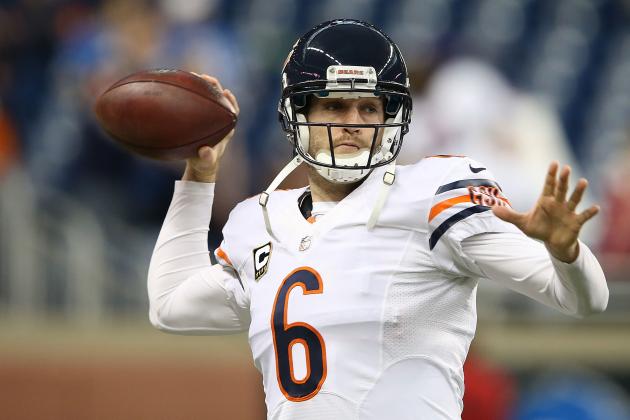 Leon Halip/Getty Images

Not since 2008 with the Denver Broncos has Jay Cutler played for an offensive-oriented head coach.
Then, under the tutelage of Mike Shanahan, Cutler tossed for 4,526 yards and 25 touchdowns with a 62.3 completion percentage.
Through this point in Cutler's career, '08 remains his most efficient season.
Reuniting with Brandon Marshall in 2012, much was rightfully expected from the Bears offense. Unfortunately, Chicago averaged a mere 187.4 passing yards per contest and heavily relied on the defense.
Presenting so much talent around Cutler, though, Chicago certainly should have performed better offensively. Obviously the pass protection does need to improve as well, but bringing in an offensive coach would get the Bears to quickly turn around.
The defense still possesses the talent to fend off opponents, but can't do it alone. That's how Chicago won in 2012, so focusing on offense will take the Windy City to new heights next fall.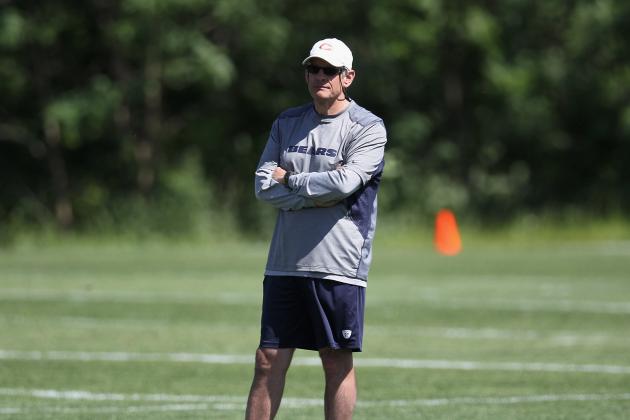 Jonathan Daniel/Getty Images

Phil Emery has put the pressure on himself.
Regardless of whether it was needed that Lovie Smith departed, the guy did quite well given his circumstances.
In an article by Doug Farrar of Yahoo! Sports, Farrar writes:
Smith kept things going on the field as former general manager Jerry Angelo made a series of questionable personnel decisions, and a series of offensive coordinators -- most notably Mike Tice and Mike Martz -- made offensive line continuity and quarterback protection nearly impossible.
Combine the elements of Chicago being a major market city, the Bears as one of the NFL's most historic franchises and the pressure to win, Smith did impressively well.
Now, however, what if the guy Emery brings in fails to get the job done? No matter who the new coach turns out to be, Emery enters an uncertain future with the head coaching spot.
The NFC North is only improving, because the Green Bay Packers and Minnesota Vikings went a combined 3-1 vs. Chicago this season. Plus the Detroit Lions gave the Bears all they could handle.
If the new coach does well, great, but if the Bears continue to disappoint...Yikes.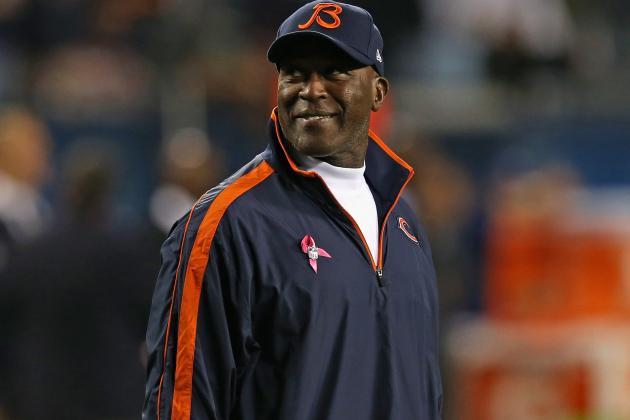 Jonathan Daniel/Getty Images

This isn't about Lovie Smith leaving the Chicago Bears.
Smith getting let go just means he's available, because his marketability is appealing courtesy of a strong resume.
The Bears were Smith's first NFL head-coaching gig and he finished with an 81-63 record. His tenure included three division titles, two NFC title games and one Super Bowl appearance.
Only three times did Chicago finish with a losing record and just once with 10-plus losses—Smith's first season in 2004. In short, Smith's overall success and solid consistency will land him another job in pro football.
He's simply too good of a coach, period.
Regardless of the location and what the position entails, Smith can bring a lot of impressive experience and proven capabilities to any organization.
Follow John Rozum on Twitter.