Who Are the NFL's Most Dangerous Teams Heading into the Playoffs?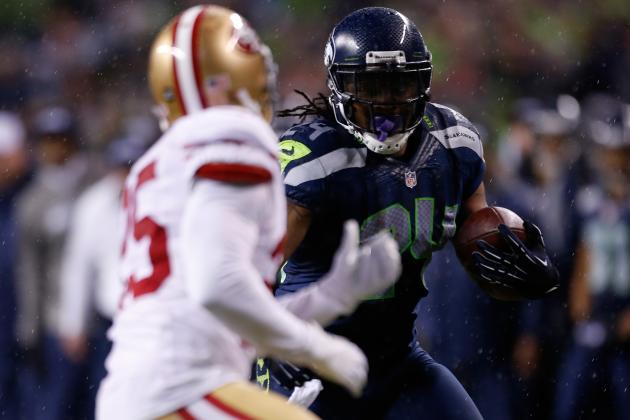 Otto Greule Jr/Getty Images

The 2012 NFL playoffs won't have a defending champion slithering through either side of the bracket. The 2011 New York Giants showed the value of getting hot heading into the postseason, but they didn't make it to the dance this time around.
New York was eliminated from playoff contention in Week 17, opening the door for six different NFC representatives to vie for the Super Bowl crown. Three of them are playing at a level reminiscent of a team ready to peak in the postseason, potentially high enough to knock off whoever happens to be standing on the other sideline.
There are also two AFC teams led by veteran quarterbacks who are playing as if they can beat anyone, rounding out the top five most dangerous playoff teams entering the NFL postseason.
Begin Slideshow

»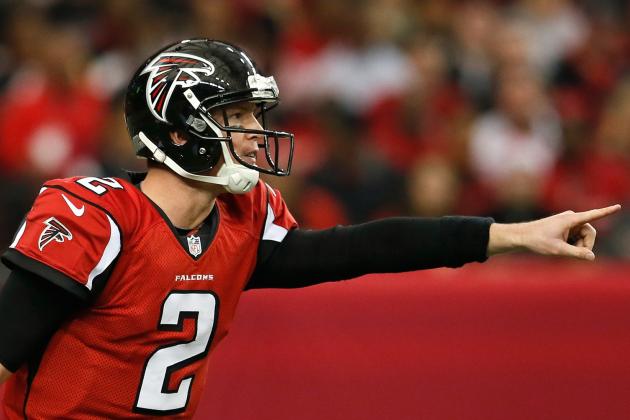 Kevin C. Cox/Getty Images

Matt Ryan and the Atlanta Falcons will play in familiar buildings throughout their 2012 playoff run. They have clinched home-field advantage as long as an NFC conference champion is being determined, and the New Orleans-based Superdome is a venue that they visit once a year.
The Falcons went 7-1 at home this season, going undefeated before losing to the Tampa Bay Buccaneers in Week 17. They're not infallible in Atlanta, but there's a reason they locked up the No. 1 seed.
They're pretty good.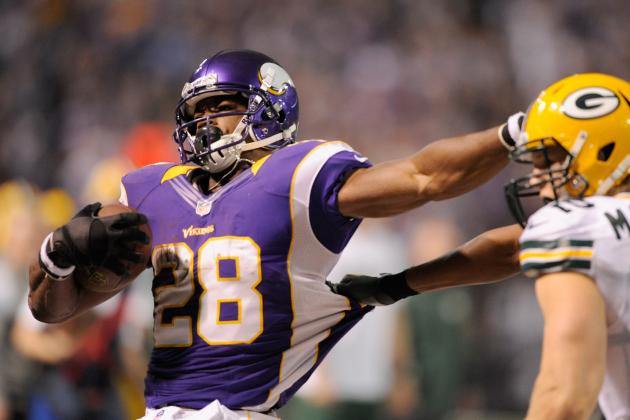 Hannah Foslien/Getty Images

The Green Bay Packers may have a single owner after all: Adrian Peterson.
Peterson gave the Packers fits yet again in Week 17—when Green Bay was playing for a bye week—by accounting for 201 total yards and two touchdowns in a Minnesota Vikings home victory. Minnesota dropped their previous contest at Lambeau by nine points, but Peterson ran for 210 yards.
If the Vikings can beat Green Bay at Green Bay in January, it will have a great matchup in the next round. As the No. 6 seed, they have no choice but to play the No. 1-seeded Atlanta Falcons in the divisional round. The game would be in Atlanta, but Minnesota does something very well that the Falcons haven't been adept at stopping: run the football.
Beating Atlanta would place the Vikings one step away from the Super Bowl.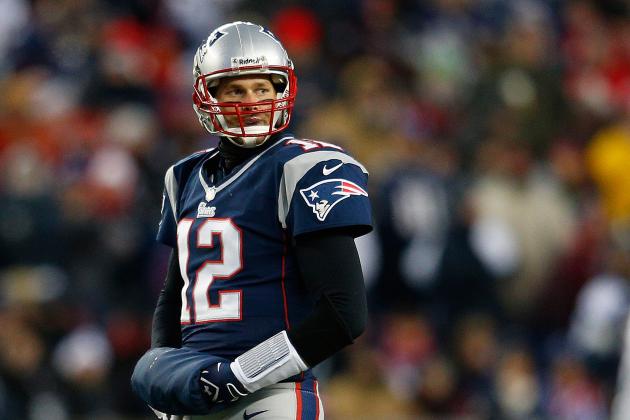 Jim Rogash/Getty Images

Tom Brady's New England Patriots offense can put up points with anybody in the NFL. It helps them to have a bye week so that they can rest up two key offensive pieces in tight ends Rob Gronkowski and Aaron Hernandez, who have been ailing all season.
New England hasn't lost a conference game since September. It dropped a game to the Baltimore Ravens by one point on the road. A prime-time date with the San Francisco 49ers notwithstanding, the Patriots have won nine straight games.
Many of them have been blowouts: Five of their eight most recent wins have been by 28 or more points.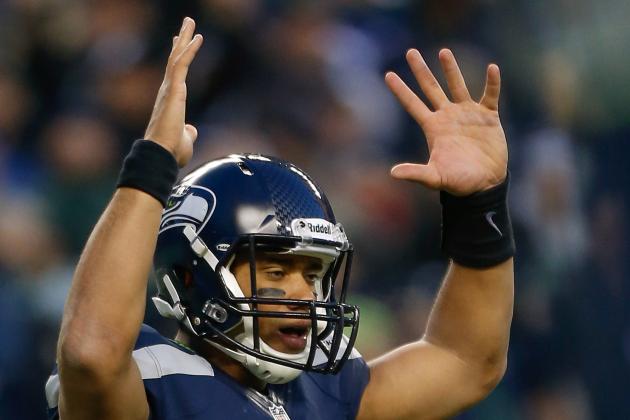 Otto Greule Jr/Getty Images

The Seattle Seahawks have recently proved that they can win close games just as reliably as they can win blowouts. They finished their season with five straight victories—two were by seven or fewer points, while the other three were by 29 points or more each.
Seattle's winning streak started with an overtime road victory over the Chicago Bears. It closed the season with a 20-13 win over the St. Louis Rams, but sandwiched between the two were wins by 58, 33 and 29 points.
The Seahawks' style of play is one that travels well—fitting for a No. 5 seed. They run the football well and play defense at an elite level. Rookie quarterback Russell Wilson is giving people something to think about in the passing game.
It won't have any home games this postseason, but Seattle can still be quite dangerous.
Garrett Ellwood/Getty Images

Only one team in the NFL has a double-digit winning streak. That team also happens to have an MVP candidate at quarterback, a pass-rusher fresh off of an NFL Defensive Rookie of the Year campaign, home-field advantage throughout the AFC playoff bracket and a distinct geographical element in its home city.
That team, of course, is the Denver Broncos.
Denver was 7-1 on its home field during the regular season. It lost to the Houston Texans in Week 3 and won six straight since. The Broncos have gotten better while Houston has regressed; their last loss was to the New England Patriots on the road in October. That was a 10-point defeat, but any playoff rematch would be in a more favorable venue for Peyton Manning and company.
For more NFL analysis, follow Jamal on Twitter: Follow @StatManJ