We look back on 2012 and see a lot of lofty expectations that never materialized for the Toronto Raptors.
There was a much publicized pursuit of Steve Nash that ended in failure. There was the promise of Jonas Valanciunas arriving on the scene in Toronto to start the 2012-13 season. An off-season of even people outside of Toronto thinking the Raptors might be a team to watch.

Raptors fans entered a NBA season with a magical word that Chris Bosh had stolen from them when he took his talents to South Beach. Hope, and along with it expectations, were once again a part of the Raptors fan experience.
It would not last long once the actual season got underway.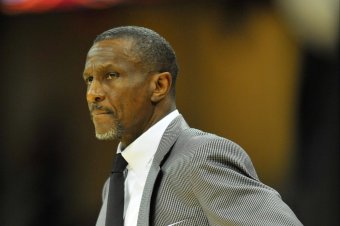 USA TODAY Sports
Dwane Casey at start of the calendar year was just getting his run as Raptors' head coach underway. He was somehow finding a way to get the Raptors to buy in and play some defense. Even Andrea Bargnani was playing some acceptable levels of defense.
The Raptors still lacked talent, but had a new fighting spirit that was defined by the "Pound the Rock" mantra Casey brought to the Raptors.

Injures would begin to add up for a team already challenged to compete from a talent point of view.
The most significant of those to Andrea Bargnani, who would be plagued with a calf injury for the rest of lockout-shortened season, limiting him to just 31 games played. Injures at the point guard position to both Jerryd Bayless and Jose Calderon would leave the Raptors starting Ben Uzoh to close the season.

He would be one of many players that Raptors would add trying to patch together the roster with injures mounting. It would lead to the Raptors bringing in someone who remains today on the roster: Alan Anderson.

Regardless of who was out there, Casey was still getting a team that struggled at the bottom of league for years to play some acceptable defense. The Raptors would win more games in a 66 game schedule than they did in 82 games the prior season.

This would be to the dismay of a group of fans that badly wanted to see the Raptors tank and improve their draft stock.
The final game of the season would end up being eventful, in which the New Jersey Nets basically presented a D-League team to challenge the Raptors. The Raptors would win and have Ben Uzoh become first Raptor since Alvin Williams to record a triple-double.

The win would prove to be costly, as the Raptors would end up tied with the Golden State Warriors and lost a coin toss. This in June would amount to the difference between drafting Harrison Barnes instead of Terrence Ross.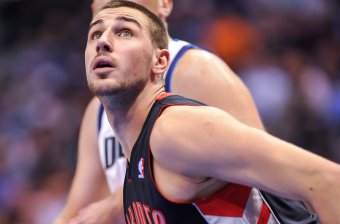 Jerome Miron-USA TODAY Sports
During the Raptors' 2011-12 season, fans were reminded often of the coming of Jonas
Valancuinas
,who would play in Europe that season after being drafted by the Raptors in 2011. A fan base that was not thrilled with the pick at the time it was made was being educated on what they had in Jonas, and it would turn most of them around. He would not make an appearance at
Las
Vegas Summer League, as he would instead be playing for his nation of Lithuania as they got into the London Olympics.
The hype around him was building as the Raptors' loss column was mounting during the 2011-12 season.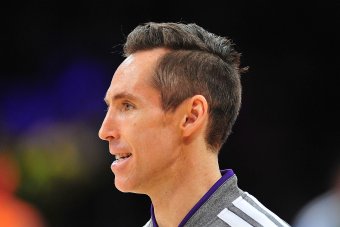 Gary A. Vasquez-USA TODAY Sports
After the season, heading towards the draft, free agency rumors began to surface that Steve Nash might be coming to join the Raptors, leading to excitement in the fan base. Nash would be named the head of Canada Basketball and when asked about the idea of him being on the Raptors, he did not deny it as a possibility.

The Raptors also had a great deal of buzz on if they would trade their eighth pick in the draft.
We mentioned earlier that they would surprise many by drafting Terrence Ross and keeping the pick. Most draft experts had Ross rated far lower on their mock draft boards.

This almost seemed like a back story for anxious Raptors fans, some excited at the idea of Steve Nash coming home and others hoping it wouldn't happen and that the Raptors could trade for Kyle Lowry instead.

Canada Day (July 1st) would come and the pursuit of Steve Nash was underway.
The storybook signing of Steve Nash on Canada's birthday was quickly ruled out, as Deron Williams and his choice of where to play would hold up things for Nash to make his choice. The Raptors had made a widely reported $12 million dollars a season offer for three years for the 38-year-old Nash.

At the time, it seemed the biggest roadblock to Nash coming home would be New York Knicks. They were likely going to part ways with Jeremy Lin, who signed an offer sheet with the Rockets for some insane amount of money.

Bryan Colangelo would try to mess with the Knicks by stealing a way one of the pieces the Knicks were trying to use in a sign-and-trade situation to bring Nash in from his former team, the Phoenix Suns. Landry Fields would sign an offer sheet for well above his value and stop the Knicks from using him as bargaining piece.

Colangelo's strategy worked, and the Knicks could not get Steve Nash to come to New York. What blindsided Colangelo and the entire NBA was how from out of left field the L.A Lakers entered the picture and stole Nash away.
They would go on to trade for Dwight Howard as part of huge off-season for them.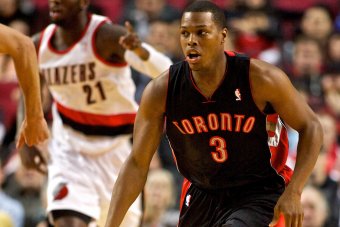 Craig Mitchelldyer-USA TODAY Sports
Colangelo reopened talks with Houston for Kyle Lowry that he would later say were going on at the time of the NBA Draft. This time the Raptors would close a deal with Houston and land Lowry for a guaranteed lottery pick plus Gary Forbes.
That pick would later make its way to Oklahoma City as part of the James Harden deal.

The Raptors would also bring back Alan Anderson and Aaron Gray from last season's squad. They would say good bye to Jammal Magloire in favor of Dominic McGuire. Magloire would return in a role in management and as community ambassador and McGuire would be released in favor of signing free-agent Mickael Pietrus when injuries mounted at small forward position this season.

There was a lot of excitement heading into the 2012-13 season, and the Raptors looked good in the preseason, feeding the expectations. Some signs in preseason that were over looked crept in when the games started to count. Kyle Lowry started training camp injured, as did Jonas Valanciunas. In addition, while you saw some improvements in guys like Ed Davis and DeMar DeRozan, you also saw a less-than-spectacular Andrea Bargnani.

Kyle Lowry would start the season like a house on fire after being named the starter coming out of the preseason.
The Raptors would almost steal a game from the Pacers on opening night. It sure seemed like all the hype and talk of playoffs might have some merit.

The Raptors would not be able to get out of the gate though.
Andrea Bargnani struggles continued into the regular season. Landry Fields also would struggle and later would be forced to the sidelines as it was learned he had an injury to his wrist and elbow that required surgery. Alan Anderson would be lost for four to six weeks with an ankle injury on the night he replaced Fields in the lineup.

Kyle Lowry would also go down, and the tough schedule was getting the better of the Raptors despite being scrappy on most nights; the losses were adding up.
They finished November with an awful 4-13 record. It would get worse opening December with a 0-5 West Coast road trip. This caused Bryan Colangelo to admit during that stretch that his team was an embarrassment.

Calls for Colangelo and Casey to be fired and Andrea Bargnani to be traded were all common themes you would hear surrounding the Raptors. Andrea Bargnani would be injured and lost for at least three weeks as he crashed to the ground against Portland. Lowry would also go down in the same game and miss time for the second time in the regular season.

After a loss to the Brooklyn Nets upon returning home from that road trip, the Raptors seemed to have found rock bottom as they had the second-worst record in the league.
Something strange would happen after that though.
The Raptors' schedule would get easier and they would start winning. They close 2012 winners of seven of their last eight games.


Can Toronto Legitimately Get Back In The Playoff Race?
Jaded and disgruntled Raptor fans now are starting to have hope and expectations again. They also feel they have the answer as to why they have been forced to struggle. His name is Andrea Bargnani and he is the reason that has held this team back.
The Raptors' 7-2 record without him in the lineup is impressive evidence.

Before we declare the Raptors back in the playoff race, let's take a breath and realize some things. The Raptors have pretty much built their winning ways going against not that difficult teams.

They also have the issue of what to do with Andrea Bargnani and how they move him along without costing them key pieces to their winning formula.
Jose Calderon has been great this season and taken full advantage of his chances to start with Lowry out of the lineup. Calderon will be a free agent at the end of the season and entering the season was the Raptors No. 1 trading piece.

There is also the future of Bryan Colangelo, whom the Raptors could let go at the end of the season. They have an option on his contract that they can pick up or choose not to. Ironically, if he remains in place this year he could be making some major decisions to impact well beyond that.

In addition, the Raptors lost Jonas Valanciunas to a broken finger and are expected to be without him for at least a month. He, while showing signs of eventually becoming a good player, has had his struggles in his rookie year.
The Raptors have an issue replacing him in the lineup. They either can use a less talented Aaron Gray or an undersized Amir Johnson at the position.

In watching the last game for the Raptors, a stat was mentioned on the broadcast that kind of makes you take a step back. The Raptors, despite all of their issues, actually have a better record than they had last season playing the same number of games.

The difference is that the expectation levels of everyone were far greater this season, and the Raptors have failed to deliver on all the hype and buzz they created in the calendar year of 2012. What lies ahead in 2013 is fairly unclear at this point. One way or the other, the Raptors we see now will likely will be far different by the end of April.

The Raptors enter 2013 hopeful they can take advantage of a schedule that shifts in their favor and can continue to climb back into the playoff hunt in the Eastern Conference. They may just have dug themselves too big of a hole to be taken seriously in that quest. Their 11-20 record does not eliminate them from consideration.

What likely does pour cold water on this idea is the Raptors' lack of quality victories over playoff caliber teams.