Texas A&M Football: 5 Biggest Areas of Concern for Johnny Manziel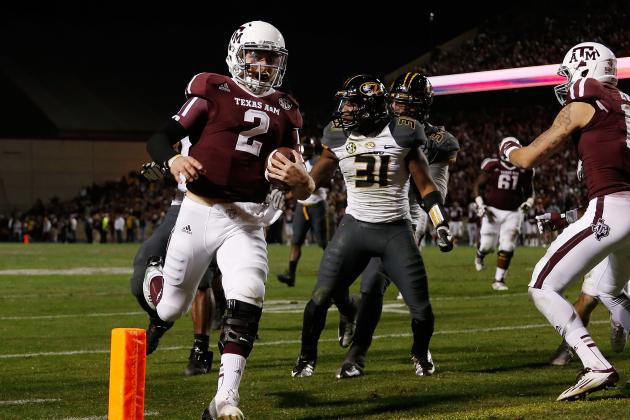 Scott Halleran/Getty Images

Johnny Manziel had one of the most impressive freshman seasons in the history of college football in 2012. After winning the Heisman Trophy and setting multiple school and conference records, the inevitable question that comes up is, how can he top this?
There are some legitimate concerns that Manziel will fail to improve on his inaugural season in college football. Some are worried that he will experience the "sophomore slump" that has befuddled many college athletes after a successful freshman campaign.
No freshman has ever won the Heisman Trophy and experienced the kind of national acclaim that Manziel has. It will be interesting to watch how he handles the success. This is a look at some areas of concern for Manziel going forward.
Begin Slideshow

»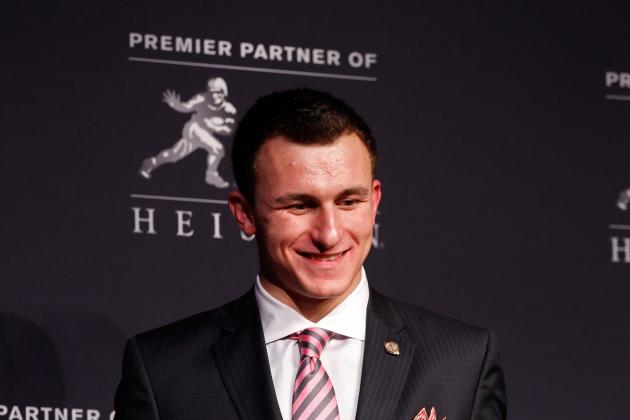 Mike Stobe/Getty Images
Johnny Heisman
One of the major concerns for Johnny Manziel is that after such a successful inaugural season, he will not have the same hunger as a sophomore. After having the national media fawn all over you for your early successes, it is natural to believe that you are as good as everyone is telling you.
Manziel will have to fight the tendency to believe his own hype, and keep working to get better. Considering that Manziel is known for his incredibly competitive nature, this should not be a major issue for him.
While some college football players would consider the Heisman the ultimate prize, Manziel has already said that the goal is go undefeated and win a national title. (h/t Brett Zwerneman, blog.chron.com)
Manziel has an entire roster of teammates and a coaching staff to keep him inspired. Complacency should not be an issue.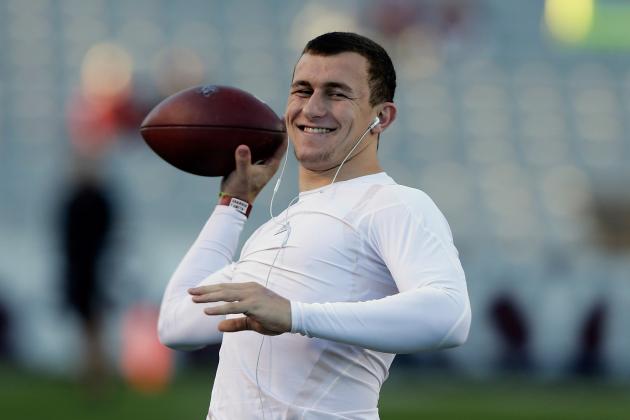 Scott Halleran/Getty Images
Johnny Manziel warming up before the Missouri game
There is a fine line between swagger and overconfidence. You want your quarterback to have supreme confidence in himself, but to not be so overconfident that he tries to make plays that are beyond his ability.
Manziel got better as his freshman season went on because he began to trust his teammates more. He started the season as a precocious freshman who thought he was the best player on the field, and ended it as a distributor of the football.
He has spent the past month being told how great he is. His teammates and family are going to have to make an effort to ensure that Manziel remains grounded. Manziel needs to keep in mind that he is part of a team, and it is not all about him.
Manziel has a natural swagger about him that makes him a great quarterback. He needs to make sure he keeps his ego in check going forward.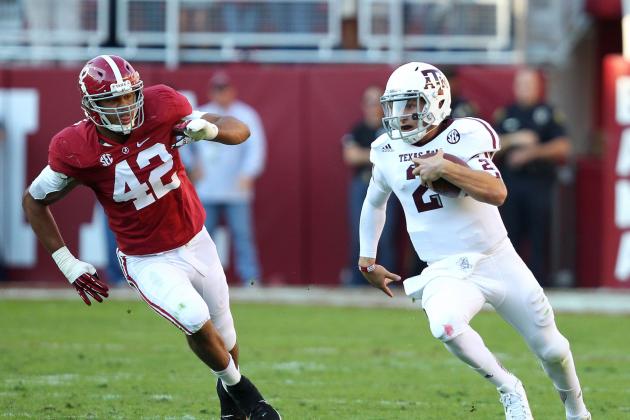 Mike Zarrilli/Getty Images
Johnny Football vs. Alabama
There is a common misconception that Manziel and A&M caught the Southeastern Conference by surprise in 2012. That argument can be made for the first half of the season, but by October SEC defenses knew what they were going up against.
The simple fact of the matter is that it is hard to replicate Manziel's speed in practice. The early book on Manziel was that you needed to keep him in the backfield and make him beat you passing. As the season wore on, his understanding of the offense increased and he began to beat teams with his arm.
In 2013 the Aggies should be deeper and better at running back than they were in 2012. Manziel will likely not finish with as many yards rushing, but the Aggie offense could be better and even more effective at scoring points.
The Aggie coaching staff has done a good job of adding more skill position talent to the team. Even if teams do a better job of containing Manziel's scrambling, he will have more talent surrounding him in 2013. The A&M offense should be better in 2013 than it was in 2012 because of the team's experience in the system.
There is a misconception out there that this is as good as Manziel is going to get. Fans need to realize that even at the end of the season, he was only running the offense about 70 percent of the time.
For every fan and pundit out there who thinks that opposing defenses will adjust, they need to understand that Manziel is going to get better in the passing game. One of the biggest arguments against Manziel winning the Heisman was his poor numbers against LSU.
The LSU game was not his worst game of the season, the Ole Miss game was. Manziel missed open receivers on a huge number of plays against Ole Miss. He spent most of the evening scrambling around and making poor decisions.
The surprising part of that game was not the comeback from 10 points down late in the fourth quarter, but that the Aggie wide receivers did not form a lynch mob on the sideline. They were open all game long but Manziel would inexplicably not pull the trigger.
Manziel has come a long way since that game, but he is still not operating the offense at an elite level yet. When Manziel knows where to go with the ball without thinking, then the A&M offense will really be a sight to behold.
When a football player wins the Heisman, he is flown around the country to attend banquets, award ceremonies and do interviews. This time away from football and their teammates can often lead to some bad weight gain, and a loss of timing in the offense.
You also often have the Heisman winner's future bowl opponent being beaten over the head with Heisman hype. This often leads to a motivated bowl opponent and defense.
Many of these factors have gone into past Heisman winners struggling in their bowl game and the creation of the "Heisman curse."
The Oklahoma defense has been asked how they are going to stop Manziel more times than they can probably count. The Sooners will be very motivated to shut down Manziel.
It is a valid concern that Manziel has been away from the team for a week. While they were working out and practicing, he was appearing on late-night television shows. Whether or not the "Heisman curse" claims another victim is up to Manziel and his teammates.