New York Yankees: Ichiro Suzuki and the Make-or-Break Players for Yanks in 2013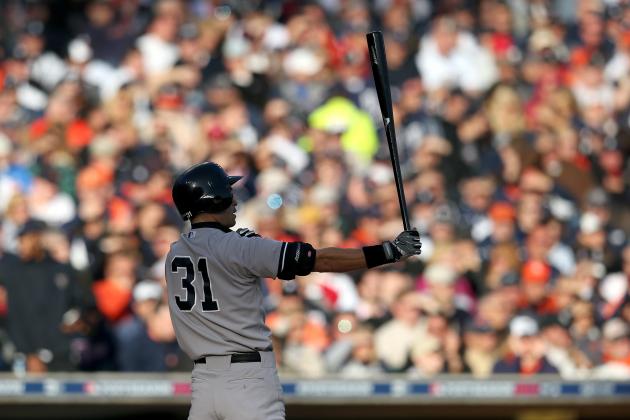 Jonathan Daniel/Getty Images

As numerous teams continue to make deals and sign new players, Brian Cashman and the New York front office continues to remain quiet.
The offseason inaction has become the new norm for the New York Yankees, who quietly signed a few veteran role players but nothing more.
This lack of movement has become even more amplified as the Yankees only re-signed players and brought in Kevin Youkilis, the seemingly last remaining option at third base.
The success of New York's 2013 season is yet to be measured, but with only a few improvements made it doesn't exactly look promising.
Of the five players with 20 or more home runs in the lineup last season, only three remain, and both Derek Jeter and Alex Rodriguez likely won't be in the Opening Day lineup.
To say the least, the Yankees are old and not making many moves to get much younger.
So how can the Bombers still have a successful season while father time and free agency continue to limit the lineup?
Here are four players that will make or break New York in 2013.
Begin Slideshow

»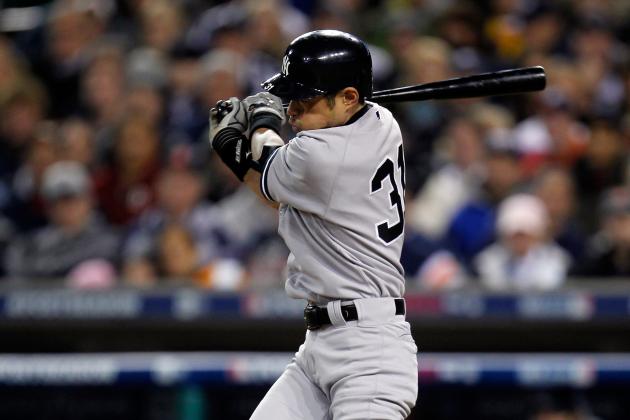 Gregory Shamus/Getty Images

As Nick Swisher makes the move to Cleveland official, Suzuki is set to move into the hole left by the right fielder.
Swisher's departure leaves behind more offensive production than most realize, along with the fact that he was an everyday player.
At 39 years old, Suzuki is in the final stage of his career and isn't the player he used to be.
Although his time in New York seemed to rejuvenate his career, the outfielder's hitting has been slowly declining.
Last year Suzuki had the fewest hits and walks of his career since entering the Major Leagues in 2001.
With all of this being said, Suzuki needs to have an age-defying season in 2013 for New York to be successful.
Suzuki will need to get on base more often and score more runs to help the Yankees win, especially with Rodriguez out and Jeter still recovering.
Suzuki has had a great career and has proven that he can still be a solid player in any lineup.
For New York to win next year, though, he will need to return to being the everyday player he used to be.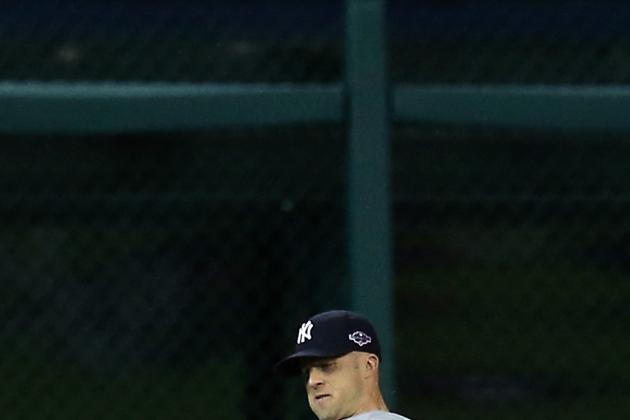 Jonathan Daniel/Getty Images

The loss of Brett Gardner last year was the biggest hindrance to New York's success for most of last season.
Although the Yankees were able to finish atop the division and fill his hole with Suzuki, the Yankees still missed his speed and quickness in the field and on the basepaths.
Between 2010 and 2011, Gardner earned an increasingly enhanced role in Joe Girardi's lineup, and in 2011 Gardner swiped 49 bases.
This year New York will need Gardner's speed and athleticism to help jump-start the offense. He has game changing speed, something the Bombers missed last season.
Gardner will need to begin the year in full stride and play to his full potential.
As one of the youngest players expected to be in the lineup day in and day out, Gardner will need to provide a spark for the Yankees.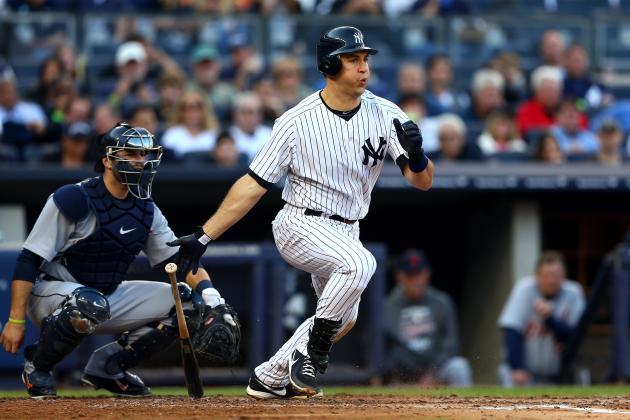 Elsa/Getty Images

In 2012 Mark Teixeira hit the fewest home runs of his Major League career.
Along with that, he also had career lows in slugging percentage and hits, and tied for career lows in runs batted in and runs scored.
I think you can deduce that Mark Teixeira had a year to forget in 2012.
But next year is a new season, and the Yankees will need the switch-hitting first baseman next season more than ever.
With Swisher and Russell Martin gone and no one signed to provide the power lost in their departure, the burden will fall on Teixeira.
Adding to this need for power is the injury to Alex Rodriguez. Although Rodriguez hasn't been providing power of late, he is still a threat.
Teixeira needs to find a way to get out of the funk he was in last season and refocus his energy.
Although he provides power, he also has been a solid overall hitter and a great fielder in the past.
Teixeira needs to step up this year and become a top player for New York.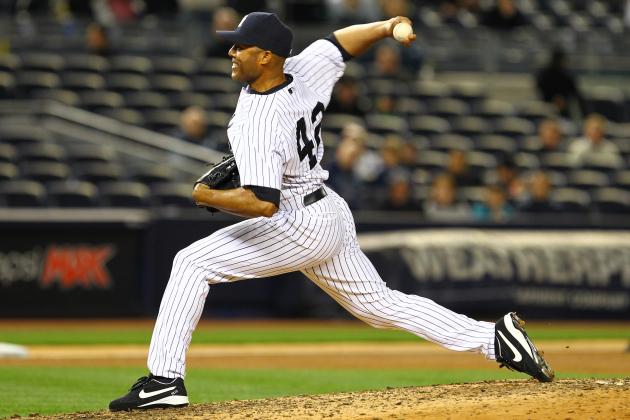 Al Bello/Getty Images

When Mariano Rivera went down with an ACL injury at the beginning of last year, Yankee Universe was rocked.
The Bombers' lights-out closer, who has been one of the best in the game, was done for the season, and at 43 years old, maybe his career.
Rafael Soriano came in and saved the year for Girardi's team and the New York bullpen.
Had it not been for Soriano last season, the Yankees would have been in serious trouble.
But with Soriano gone, Rivera is the closer once again, and after a year off from baseball he will need to come back in and not miss a beat.
If Rivera struggles this year there is no one behind him with experience and success in the ninth inning.
Although it's always imperative that a team's closer is solid, this year it's imperative that Rivera not miss a beat.
If Rivera isn't able to come back and return to dominant form, the Yankees will be in serious trouble.