Top 10 Best & Worst Sports Stories of 2012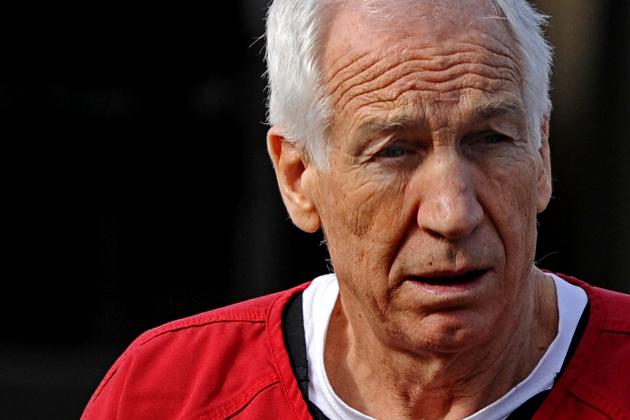 Patrick Smith/Getty Images
Unfortunately, this monster topped the news in 2012.
2012 was a memorable year in the sports world, as the Penn State scandal rocked the basic foundation of life in and out of the sports landscape. But the year also had some pretty special moments, too.
As we look back on this year in sports, we turn our attention to both the heroes and the villains that made this another exciting, yet often tragic year.
In fact, there were so many game-changing moments during the year that some of the newsworthy items left out included:
The tragic killing and suicide by Jevon Belcher and the Junior Seau suicide
Johnny Football becoming the first rookie to win the Heisman
Magic Johnson purchasing the Los Angeles Dodgers
Lakers almost hiring Phil Jackson
Giants win second World Series in three years
Replacement Refs in the NFL
College football playoff approved
Kings win their first Stanley Cup
Nope, none of these stories made this list, but I guarantee you each of these represented the year in a way that was both memorable and sometimes very sad indeed.
So, without further ado, I present to you my top 10 sports moments of 2012.
Begin Slideshow

»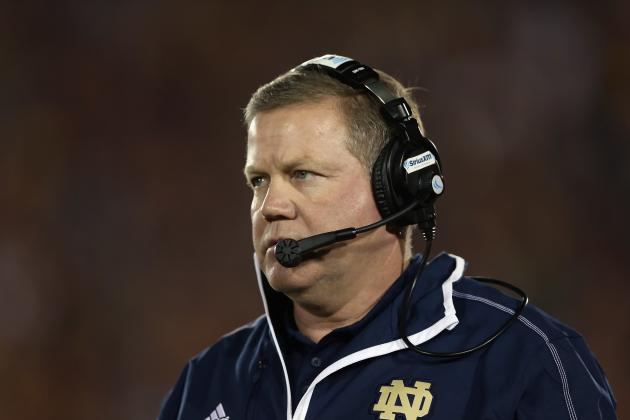 Jeff Gross/Getty Images

Personally, I'd prefer to make this one higher on the list, except that I know a lot of sports fans hate the Irish. Nevertheless, I feel that Notre Dame's dominance is good for college football.
The renaissance was made possible by a stout defense led by Manti Te'o, as the golden domers went undefeated (12-0) during the regular season.
Despite being 10 point underdogs, Notre Dame can cap off a great season with a victory over Alabama in the National Championship on January 7th.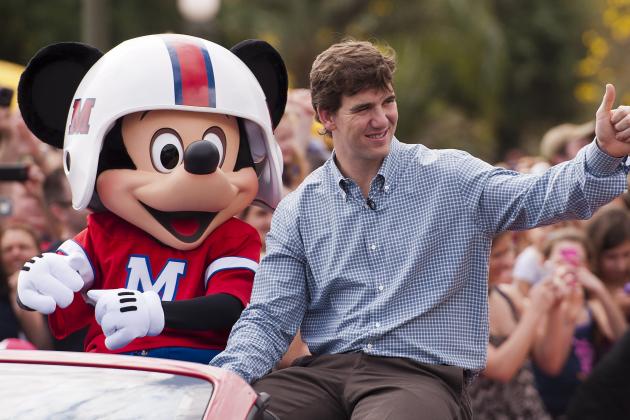 Handout/Getty Images

It seems like an eternity ago, but back on February 5th, the Giants stunned the football world with a 21-17 victory over the Patriots in Super Bowl XLVI. In doing so, the Giants established an all-time record for worst regular season record by a Super Bowl champ at 9-7.
The Giants have had New England's number since beating them in Super Bowl XLII and spoiling the Patriot's perfect season.
Super Bowl XLVI was the most watched program in American television history. Eli Manning, who turns into The Incredible Hulk during the playoffs, was the game's MVP.
The cost of a 30 second TV commercial was a cool $3.5 million.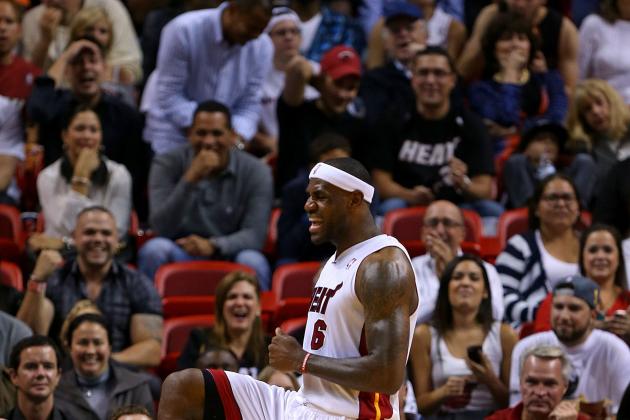 Mike Ehrmann/Getty Images

It took nine years, but LeBron James won his first-ever title as the Miami Heat won it all following a lockout-shortened NBA regular season schedule.
James posted a triple-double in Game 5 as the Miami Heat eliminated the Oklahoma City Thunder. LeBron and his running mates Dwyane Wade and Chris Bosh had come up short in the 2011 NBA championship series.

King James followed that feat up by winning a Gold Medal in the Olympics, so it was certainly a good year for James.
It's good to be king.
Jeff Gross/Getty Images

On July 31, American swimmer Michael Phelps seized the record for most Olympic medals in a career with 19, including a record 15 gold medals.
A gold medal in the 4x200-meter freestyle relay allowed Phelps to capture the record from Soviet gymnast Larisa Latynina, who won 18 from 1956 through 1964.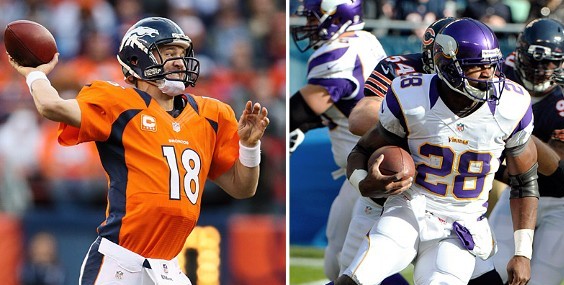 Icon SMI, USA TODAY Sports
The Indianapolis Colts cut QB Peyton Manning, who was coming off of four neck surgeries, but Manning went on to lead the Denver Broncos to the playoffs with a historic comeback. He is currently one of the favorites for league MVP in the NFL.
Meanwhile, Minnesota Vikings running back Adrian Peterson returned only eight months after significant knee surgery to have one of the best seasons for a running back in NFL history. The Vikings are currently in the hunt for a Wild Card berth, primarily due to the outstanding performance and amazing comeback of Peterson.
Peterson, who is also a candidate for MVP, and Manning each beat long odds to return to the NFL this season.
Not only did they return, they each performed at great levels.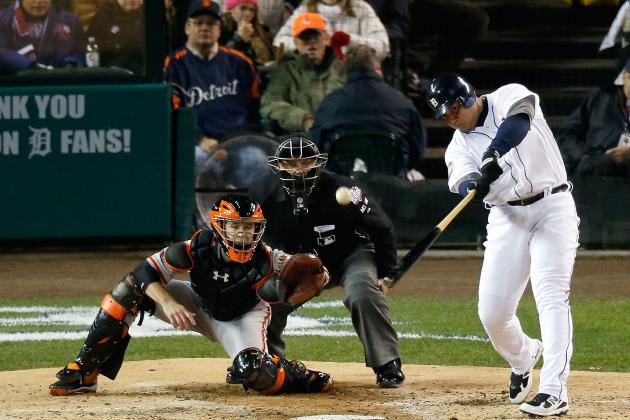 Leon Halip/Getty Images

Miguel Cabrera became the first player since Carl Yastrzemski in 1967 to win baseball's Triple Crown—leading the league in home runs, runs batted in and batting average in the same season.
Cabrera led the American League with a .330 batting average, 44 home runs and 139 RBI. He went on to win the MVP in a somewhat controversial decision over Angels rookie Mike Trout.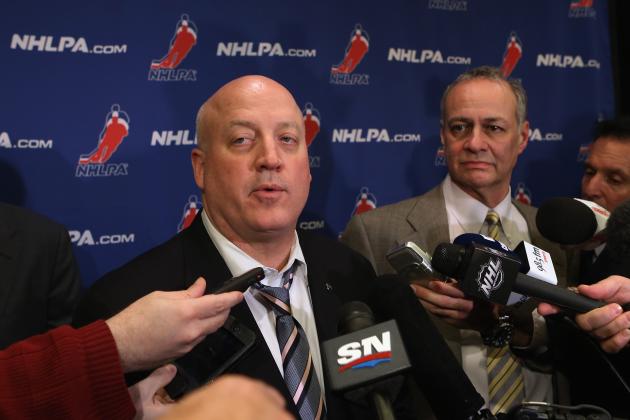 Bruce Bennett/Getty Images

The NHL entered its fourth work stoppage since 1992 when the Collective Bargaining Agreement expired at midnight on September 15th.
The owners insist on players accepting salary cuts and limits on free agency, while the union claims that a better revenue sharing plan is all that's needed to help the league's poorer teams.
As the lockout continues, hockey is losing momentum to other winter sports, and there are legitimate fears that some fans may be slow to return once the work stoppage is over.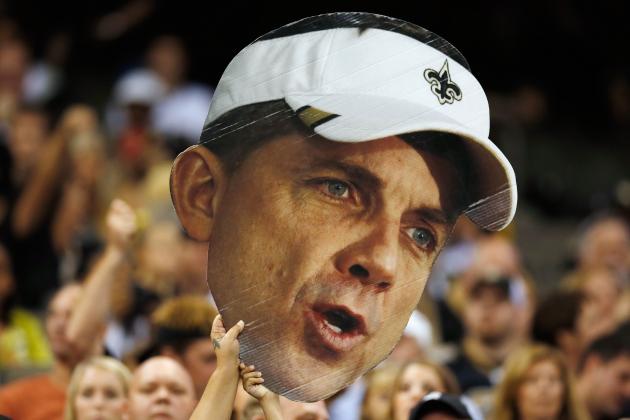 Chris Graythen/Getty Images

Several defensive players and coaches were found to have participated in a bounty program for the New Orleans Saints from 2009-2011. In the program players were allegedly paid bonuses for inflicting injuries on opposing players that forced them to leave games.
This was in violation of NFL rules.
Defensive coordinator Gregg Williams was found to have created the program, while head coach Sean Payton tried to cover it up. NFL Commissioner Roger Goodell responded with some of the harshest penalties in NFL history.
Payton was suspended for the season, while Williams was suspended indefinitely. Other players and coaches were also suspended in the scandal.
But on December 11, former NFL commissioner Paul Tagliabue vacated all of the players' suspensions.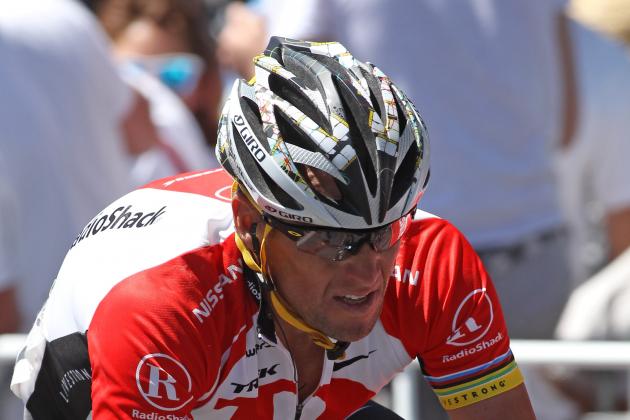 Morne de Klerk/Getty Images

Lance Armstrong was exposed as a cheat and a fraud in an investigation by the U.S. Anti-Doping Agency, which Armstrong and his followers called a "witch hunt."
On October 22, the International Cycling Union (UCI) officially stripped Armstrong of all seven titles and banned him from the sport for life, saying that he was part of "the most sophisticated, professionalized and successful doping program that sport has ever seen."
After concluding that he used banned substances, there are many of his fans who continue to insist that he is innocent. Armstrong himself still says he's not guilty, but gave up the fight because of the toll it was taking on his family.
It's the end of one of the most celebrated athletes of all-time.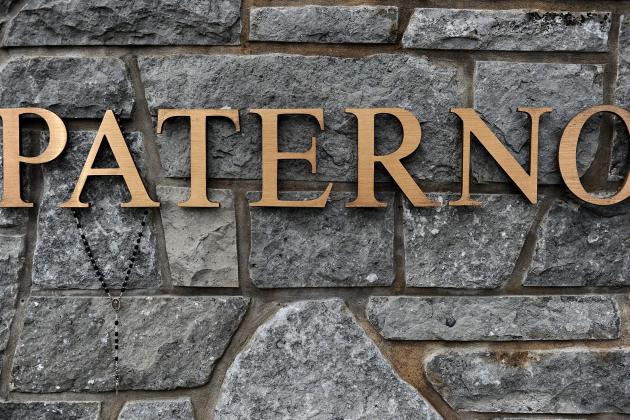 Patrick Smith/Getty Images

By far, the Penn State scandal was the biggest and most talked-about story of the 2012 year. Former Penn State coach Jerry Sandusky was found guilty on 45 out of 48 possible counts of child abuse, and head coach Joe Paterno was determined to be implicit in ignoring it.
Paterno, who died of lung cancer on January 22, had all of his wins taken away as part of the follow-up investigation. He had won the most games in Division I college football history prior to the scandal.
Following the Freeh Report, Penn State removed Paterno's statue and the University was levied a $60 million fine and a four year bowl ban.
The NCAA also eliminated all wins from 1998-2011.