A Realistic Free-Agent Wish List for the Detroit Lions, Based on Cap Space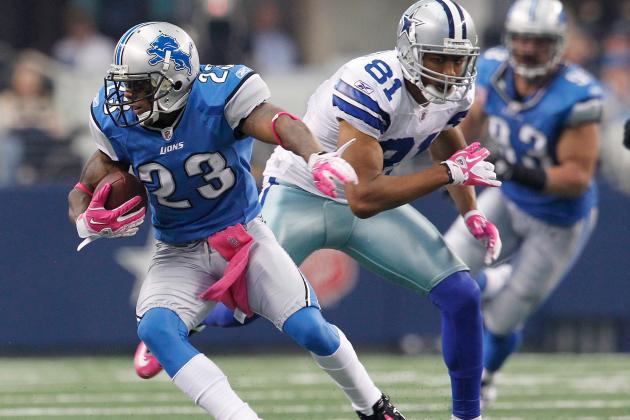 Tom Pennington/Getty Images

It's never a good sign when a team is talking about the draft and free agency in December.
But that's where the Detroit Lions are right now, as they currently hold a top-five pick in the draft despite preseason expectations that placed them in the bottom-five picks.
Worse yet, the Lions have a whole lot of free agents to deal with, and not a lot of money to do it. At all.
Matthew Stafford, Calvin Johnson and Ndamukong Suh alone are slated to take up over $50 million of a hard salary cap that probably won't exceed $125 million total.
And this in a year when the Lions have to either re-sign or re-build basically their entire defense. Six of the players in the Lions' starting back seven will be free agents in just a few days, as will their best pass-rusher and starting right tackle.
Still, the Lions will have some money to work with; they just need to manage it wisely. That means Martin Mayhew is going to have to do some of his best "square pegging" this offseason as he looks for guys who fit the mold at a bargain price.
Granted, it won't always be this way in Detroit, but until it has slid out from under the weight of its massive rookie contracts from years past, managing the cap is always going to be a challenge.
So with that in mind, here are some players that should be on Detroit's watch list as it starts to look toward the free-agency period in March.
Begin Slideshow

»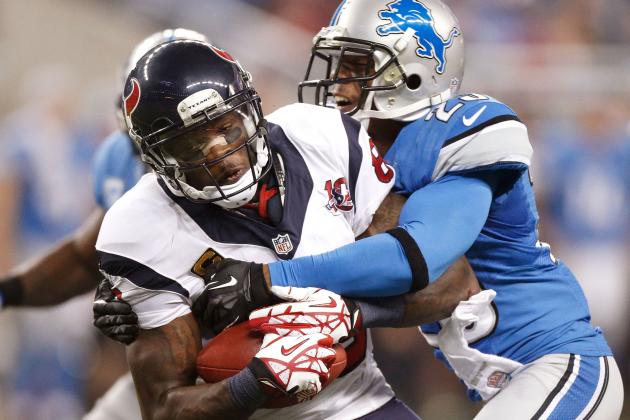 Gregory Shamus/Getty Images

I didn't say all those free agents had to come from other teams, though, did I?
Chris Houston has accomplished what he set out to do when he signed a two-year contract with Detroit after a disappointing foray into free agency.
Houston took a short deal at a discount and bet that his play in those two years would warrant a bigger payday when it came time for that.
It worked for Eric Wright, who pulled down a monster deal with the Tampa Bay Bucs last season, and Houston's last two seasons have outperformed anything Wright has ever done.
Houston's stellar 2012 is going to warrant a contract worth about $7-10 million per year, and if the Lions don't pay it, someone else will.
Considering how there is zero stability in the Lions secondary right now and Houston is going to be the only cornerback on the market with proven success in the Lions' system, it would behoove them to pony up the cash to keep Houston in Honolulu blue.
The Lions are going to have to pay somebody to play corner next year. Why wouldn't they pay for the guy with the proven track record?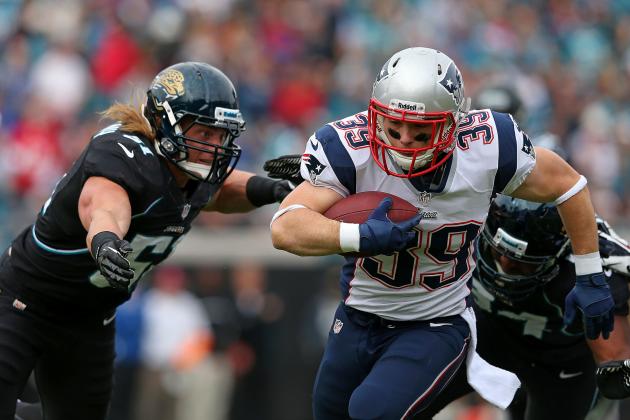 Mike Ehrmann/Getty Images

I find it hard to fathom that the New England Patriots would let go of a blue-collar utility man like Danny Woodhead, considering how long they kept Kevin Faulk in the fold.
But if they do, the Lions would find him to be a fantastic fit in their offense.
Right now, the Lions' backfield veteran is Kevin Smith, and given how sparsely he has been used with the emergence of Joique Bell, it seems unlikely at best that Smith survives another season.
More improtantly, Woodhead can do Smith's job for about the same price, and he's also a reliable receiving and return threat.
Granted, Woodhead isn't the type of player who will just step in and transform the Lions running game. It's more like he'd be an upgrade to the Lions' third-down package and provide quality depth and spell carries.
But at the same time, Woodhead has games where he's gone for over 100 yards and multiple scores. He's talented and would fit the Lions' screen-heavy system, but likely won't command a monster deal because of the inconsistent way the Patriots use him. A prototypical Mayhew pickup.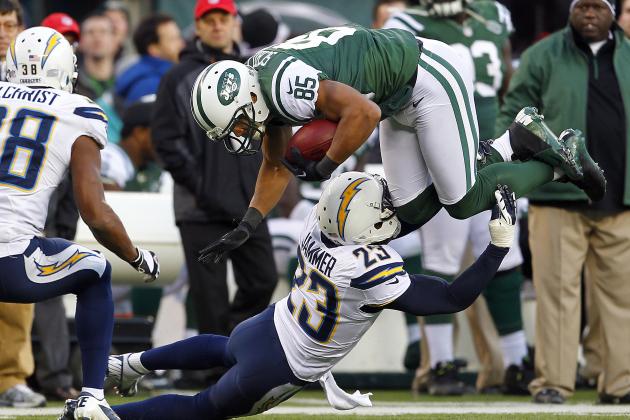 Rich Schultz/Getty Images

Quentin Jammer is like the Jeff Backus of cornerbacks.
He's never been an elite player, never been to the Pro Bowl, never really been a household name. He's in his mid-30s and on the downside of his career.
But despite not having the kind of flashy career that gets him endorsement deals, he has had a successful career for his ability to do one thing: show up and get his job done reasonably well.
Should the Lions be able to re-sign Chris Houston, it is tempting to think that they won't need another veteran corner, especially one prone to decline like Jammer. But recall also that the Lions are fielding three rookie cornerbacks, and nobody in the secondary has proven the ability to stay healthy like Jammer (mostly) has.
Jammer, late in his career, is past any sort of huge payday, and he won't command a massive guarantee. If the Lions can sign him on the cheap for a year or two, they'll get a starting-quality cornerback and some insurance for their investment in rookie corners.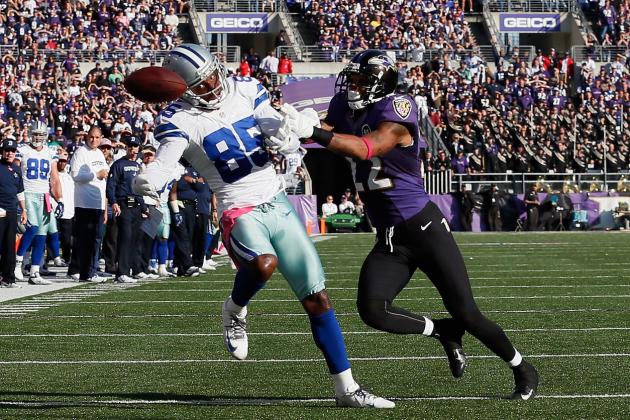 Rob Carr/Getty Images

If the Detroit Lions have any sense at all, Titus Young will not find his way back to team facilities in Allen Park, much less Ford Field.
Second chances have a limit, especially when we're talking about forgiving abject insubordination. Young may have all the talent in the world, but it doesn't matter if that talent is in the form of a player who will sabotage the team when it suits his fancy.
That being the case, the Lions are woefully thin at wide receiver. Calvin Johnson's ability is unquestionable, of course. But behind him, there's Nate Burleson and Ryan Broyles, both of whom are recovering from major leg injuries.
After that? Kris Durham, Brian Robiske, Mike Thomas and Kassim Osgood, all of whom have less receiving yards in their entire careers than Johnson has in 2012.
Kevin Ogletree is not a guy the Lions would sign to be a superstar. But he's a Mayhew-like signing.
Ogletree has shown flashes of brilliance in limited work in Dallas (in just two away games against the Giants and Falcons, he has 11 catches for 210 yards and three touchdowns), but doesn't seem able to string strong performances together. Those two games account for more than half his receiving yards and all his scoring in 2012,)
Could he be a square peg waiting to break out under the right circumstances? It might be worth a kick of the tires to find out.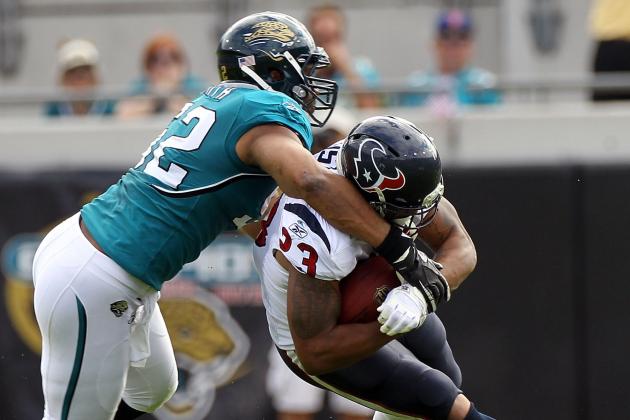 Sam Greenwood/Getty Images

Barring a re-signing (of which there should be at least one), the Lions will be missing both their starting outside linebackers come free agency.
It's likely that the Lions re-sign either DeAndre Levy or Justin Durant this offseason, and unless they trust one of their young guys to fill the position from within, they'll need to take to free agency to fill the void.
Daryl Smith could be the guy the Lions are looking for. The last time the Lions went to fill an outside linebacker position with a former Jaguar, it was Justin Durant, and that was a reasonably good decision.
Smith would come to Detroit from a similar defensive system in Jacksonville, and he has quietly, unglamorously become one of the most well-rounded 4-3 linebackers in football.
Better yet, he's coming off a groin injury that has left him sidelined for much of 2012, which should lower his asking price at a position that already doesn't command big money.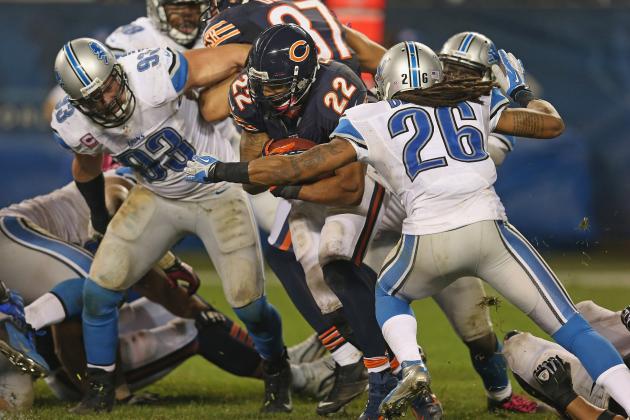 Jonathan Daniel/Getty Images

Louis Delmas has drawn comparisons to Bob Sanders for two reasons.
One, he changes the face of the defense significantly for the better when he's in the game.
And two, he seems to miss more games to injury then he plays.
Certainly, the Lions can't be tied to the idea what the defense would look like with Louis Delmas, if Delmas continues to be unable to take the field. But it has only been four years since Delmas was a rookie, and he has shown too much promise to be simply cast aside just yet.
Of course, what the Lions absolutely cannot do is hand Delmas a blank check simply for potential. Delmas has done plenty to prove himself on the field, but he still has to prove he can stay there.
As a result, Delmas might be a worthy target of the franchise tag, so the Lions can get one last look at him before deciding whether or not to tie up considerable future resources in him.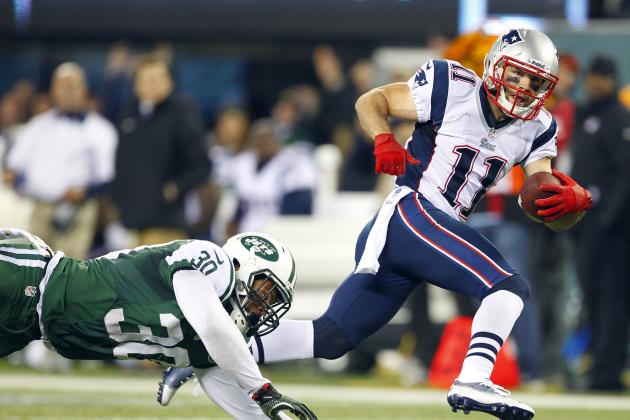 Rich Schultz/Getty Images

If the Lions were to sit down right now and assess their biggest team needs by position, it seems likely that they would come up with three positions to start: secondary, wide receiver and return man.
With Julian Edelman, it's possible the Lions can solve two of those issues (at least in part) with one player, as Edelman has proven effective in both receiving and returning
Like Danny Woodhead, Edelman is a guy whose only real specialty is being pretty good at whatever his coach asks for.
Also like Woodhead, Edelman is a guy the New England Patriots will not likely want to let go of, especially if they end up needing to part ways with Wes Welker, who is nearing a monstrous payday.
But should Edelman hit the open market, he could provide a worthy replacement for Stefan Logan, whose atrocious 2012 season and numerous mental lapses have surely ended his career in Detroit.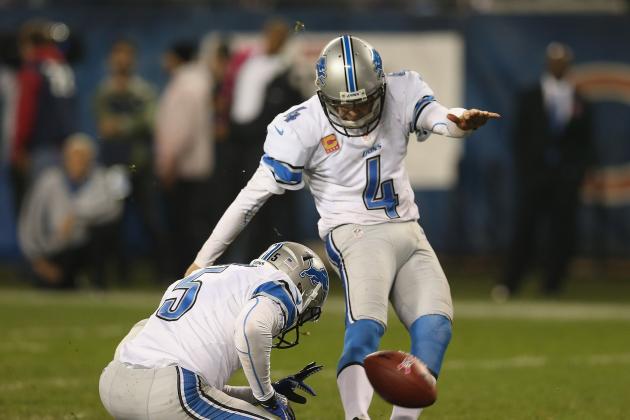 Jonathan Daniel/Getty Images

Jason Hanson isn't coming off a very sharp season, and he is now the oldest active player in the NFL.
But if he wants another year or two in Detroit, I think the last 20 years have earned him that much.
This isn't a sentimental decision, of course. It doesn't take long to prep a new kicker. It's one of the few jobs in football where you do the exact same thing in both college and the NFL.
So it's not like the Lions really need to prep the new generation.
Furthermore, Hanson may be old, but he's not over the hill either. Sure, he's missed a few more field goals than usual this season, and yes, his range isn't what it once was.
But one needs only look across Lake Michigan to Mason Crosby in Green Bay to see that Hanson is also far from being a weak link at kicker. The man can still get the job done, and until either the Lions or Hanson himself deem he cannot, there is no reason for him to play anywhere else.