Oakland A's: 5 Gifts on Billy Beane's Christmas Wish List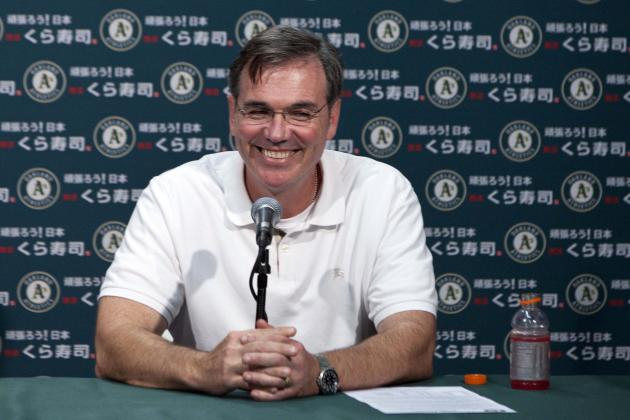 Jason O. Watson-USA TODAY Sports
Will Billy Beane's gifts make him all smiles?
If you were Oakland A's general manager Billy Beane, what would you put on your Christmas wish list?
The 50-year-old with three children will likely get a slew of ties, dress shirts, socks and tools. I mean, after all, what else do you buy the man who already runs a baseball organization?
But if Santa Claus were to bring Beane anything and everything he wishes for, there's a couple of things the A's GM might write down immediately. Of course, these have to be things he can receive on Christmas day, so 100 wins or another AL West pennant aren't obtainable by tomorrow morning.
That being said, here is a list of five items Beane would (or at least should) love to have.
Begin Slideshow

»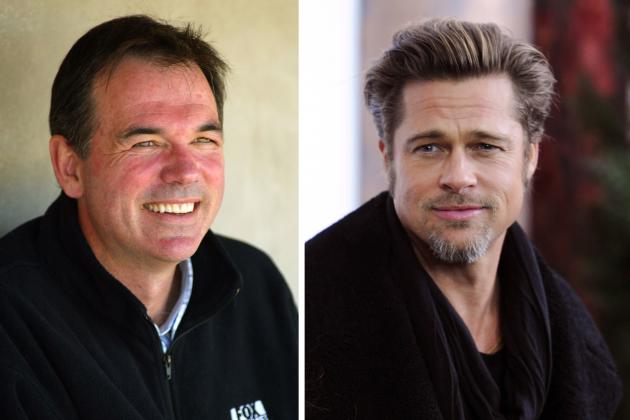 Christian Petersen/Getty Images
Would Brad Pitt play Beane a second time?
Originally, I was going to suggest Billy Beane might ask for a copy of Moneyball. However, I'm sure he has more than one already. So maybe he wants a Brad Pitt-signed copy?
I'm positive he has that too.
The script of a sequel lying in wait for production is the next most logical idea.
A second movie would keep the spotlight on the Oakland A's. Now is a fantastic time for this franchise to have all the attention—the team has struggled, the organization has little money and has been entangled in stadium woes for years. Yet, in 2012, the A's had a magical season made for the big screen.
Nothing keeps momentum going better than winning—or a commemorative film with a storybook ending.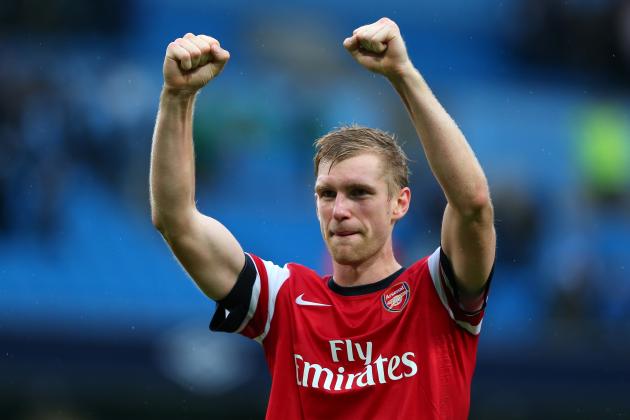 Alex Livesey/Getty Images
Tickets to an Arsenal game? Score!
Billy Beane is said to be a fan of English Premiere League team Arsenal.
If this is in fact the case, then there is no better Christmas gift than a couple of tickets to an Arsenal match in January. The team plays Manchester City, Chelsea and Liverpool. Round 4 of the FA Cup also takes place toward the end of the month.
Best of all, it's during baseball's offseason.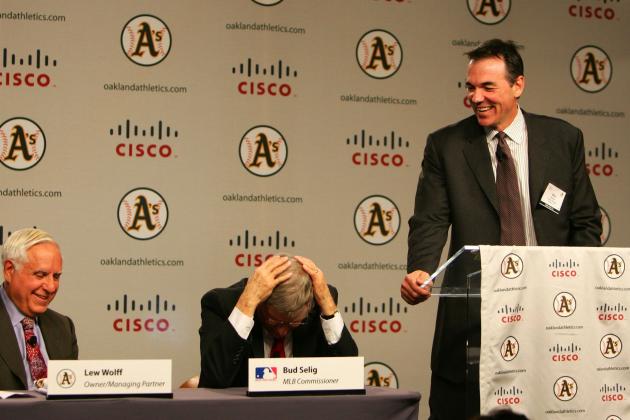 Jed Jacobsohn/Getty Images
Beane may laugh it off in front of cameras...
Are the A's moving, or are they not? I'm sure Billy Beane would love an answer to this question just as much as the fans do.
John Woolfolk of MercuryNews.com points out Oakland's lease at O.co Coliseum expires after the 2013 season and a potential move to San Jose remains stalled. The team has since made a request to remain as tenants of O.co for an additional five years.
Of course, Oakland Alameda County Coliseum Authority could deny the request.
It must be difficult running a team when you're not sure where they're going to be playing after 2013. Difficult—and scary.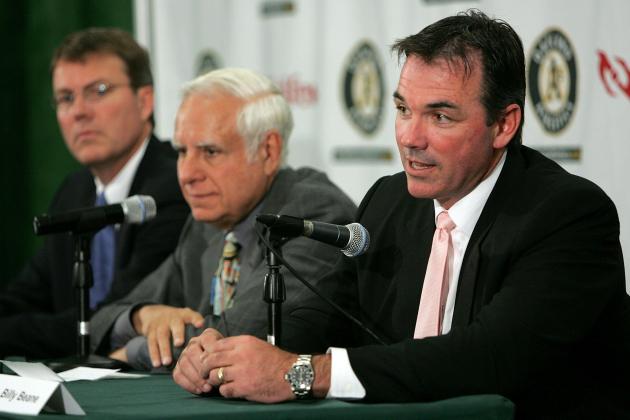 Justin Sullivan/Getty Images
A stake in ownership is the only bonus for now.
In 2010, Ken Rosenthal of Fox Sports wrote a piece about baseball's general managers and their salaries. He noted that most GMs make between $500,000 and $2 million per year, describing this as "underpaid."
The trend toward younger general managers naturally leads to lower salaries. No current GM has even gone "free agent" since Beane nearly left the A's after the 2002 season for a five-year, $12.5 million offer from the Red Sox. Nearly eight years later, that $2.5 million average salary still would rank among the game's highest, if not at the top.
In February 2012, Beane signed an extension to remain with the team through 2019. But with the financial anguish in Oakland, it would be wise to assume Beane's salary still does not exceed the $2 million mark.
Of course, the extension was signed before the A's won the AL West in 2012.
It was also before Beane was named Sporting News' 2012 (MLB) Executive of the Year. Likewise, he won a GIBBY with the same designation.

He may work for the franchise with one of the lowest payrolls in baseball, but after the year he had and the recognition to support him, he deserves a Christmas bonus.
Though, if the team had money to dole out, his annual salary would be higher already.
Then he wouldn't need a bonus.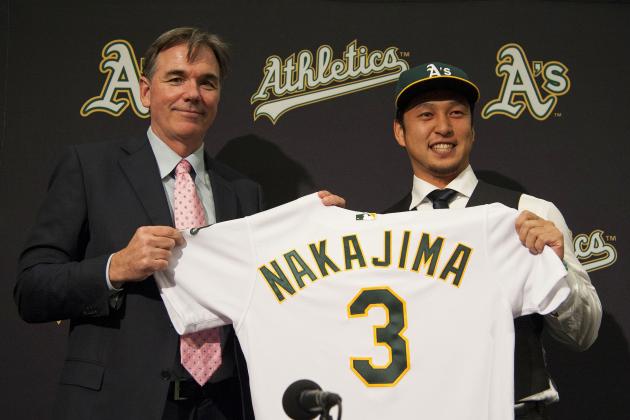 Kyle Terada-USA TODAY Sports
Hiroyuki Nakajima—one of the few free agents to NOT spurn the A's.
Again, if Santa were to deliver anything on Billy Beane's Christmas wish list, then the A's GM surely would list "more money" on his list.
Sadly, that's not going to happen soon.
But how happy would he be to unwrap a gift like that? A baseball GM receiving money to spend on his team would be equivalent to a 12-year-old boy receiving $100 in a card from his grandmother. It would be an unexpected delight.
If this is on his list though, he's going to have a disappointing Christmas.