The Biggest Non Fighter Winners of 2012 in MMA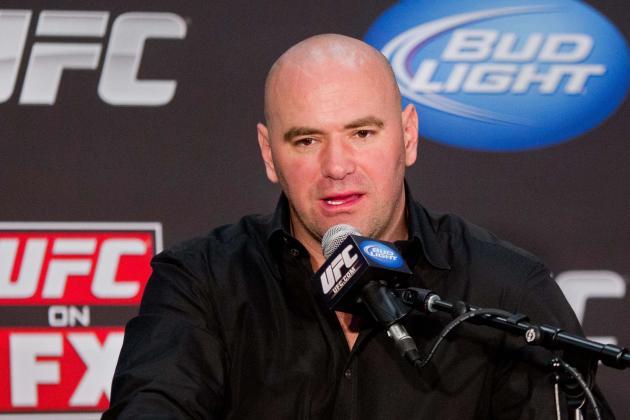 Bruce Kluckhohn-USA TODAY Sports

2012 has been a year of change in MMA.
While some things like the UFC's position at the top have remained the same, others like woman's MMA growth, Viacom preparing to move Bellator to Spike and FOX proving to be serious about promoting MMA have all been positives for the sport.
But who is the biggest non fighter winner of 2012?
Keep reading to find out.
Begin Slideshow

»
Photo by Bellator.com
Although MTV's deal with Bellator is ending, the station's owner Viacom is not losing out on the Bellator brand.
Spike TV, also owned by Viacom, will be picking up where MTV 2 left off.
Spike will not only be showing Bellator fights and going behind the scenes, but Spike will also the host the MMA Uncensored Live which gives fans yet another insider look to various MMA organizations.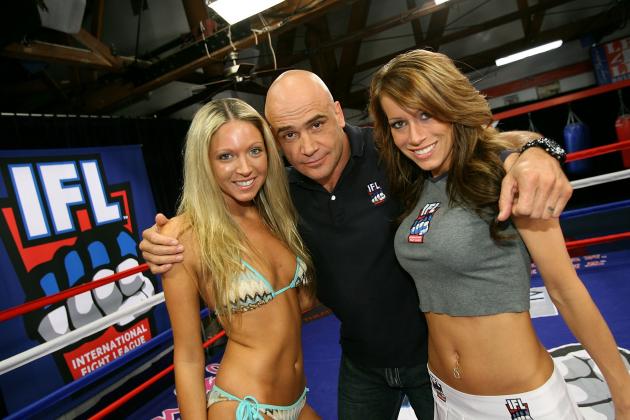 Michael Buckner/Getty Images

With Bas Rutten's on air personality, Kenny Rice's journalistic background and a slew of features form champions of the sport, HDNet's Inside MMA has had another strong year.
The show combines talk show segments, fight highlights and fight analyses as well as integrates social media well.
What makes a show like Inside MMA great compared to other MMA talk shows is how it can go from the major level of the sport like the UFC, to a more local level such as HDNet fights.
Although HDNet has changed it's name to AXS TV, the show has remained a success.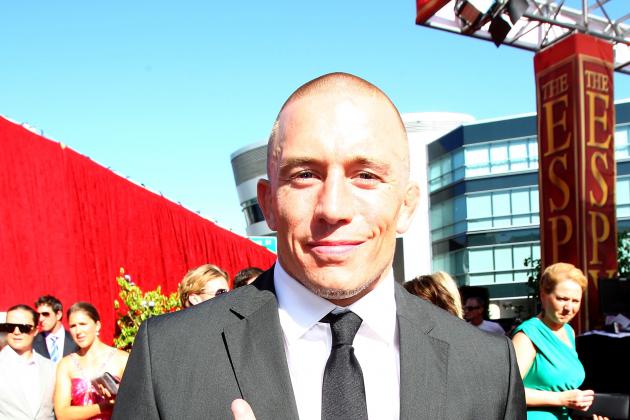 Alexandra Wyman/Getty Images

It's been a pretty good year for Canadian MMA fans and fighters alike.
Rory MacDonald has continued to shine going 2-0 for the year.
That includes his recent win against BJ Penn.
The biggest reason why Canadian MMA fans are big winners though is because Georges St-Pierre returned and successfully defended his title at UFC 154.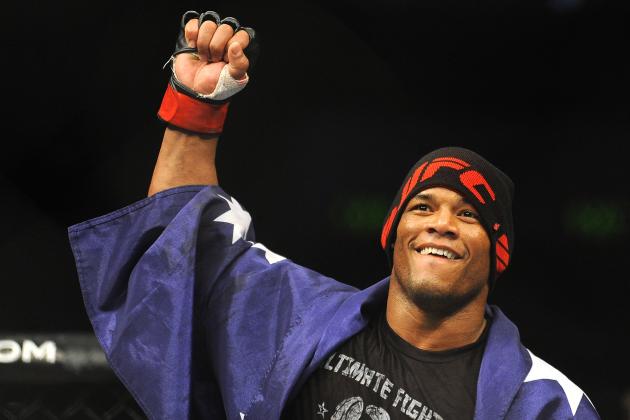 Matt Roberts/Getty Images

Like Fuel TV, FX deserves it's own slide.
FX is known for its original TV shows as well as movies.
Once FOX got the deal with the UFC though, FX became known as another outlet for UFC fans.
FX is suppose to be third best when it comes to televised fight cards. But considering the recent TUF: Smashes Finale fight card, fans should not sleep on FX fights.
FX has also become the new home of The Ultimate Fighter.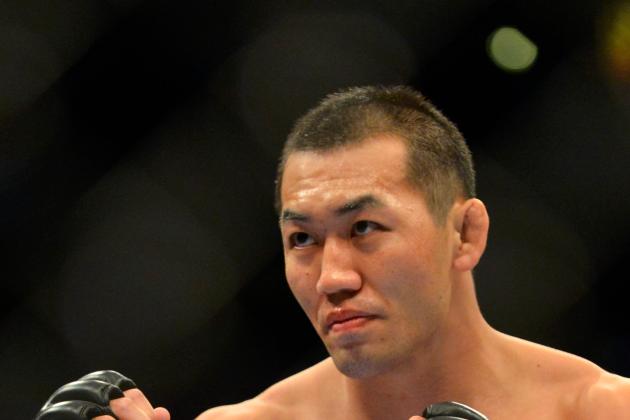 Ron Chenoy-USA TODAY Sports

The UFC made major strides in reaching new markets this past year.
The UFC made first time visits to China and Sweden this past year while expanding it's territory in Australia, Canada, and Brazil.
The UFC also returned to Japan for UFC 144.
With the UFC showing interest in new markets, it can only open the doors for more and more positive opportunities everywhere.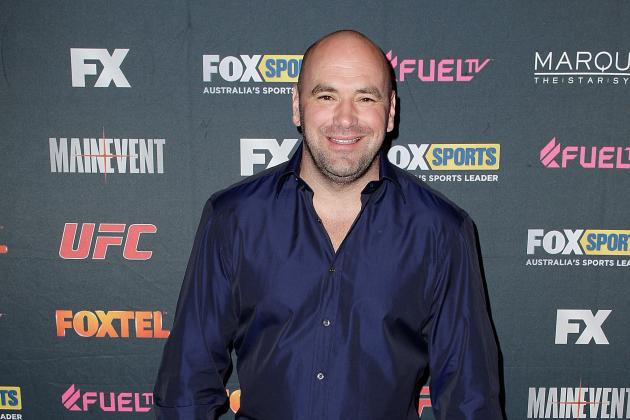 Brendon Thorne/Getty Images

The UFC may be the biggest winner in MMA this year.
The UFC is continuing to grow as time goes, from the company's deal with FOX proving to be a success, to expanding to new international markets, to adding a flyweight and to announcing the women's bantamweight division.
Although the company has not been with out its problems (yet another year of fighter injuries, lower TUF ratings, etc.), it is still the strong leader of MMA.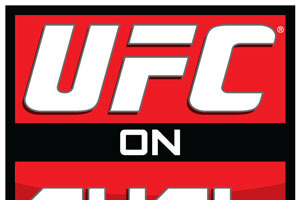 As part of the deal with FOX, the UFC has aired a ton of programming on Fuel TV.
Although it is apart of the FOX family, Fuel TV deserves their own slide.
What was mainly a channel for extreme sports like skating boarding and bmx, the UFC bringing it's brand to the station has brought a wider range of viewership.
While bigger fights are aired on the main FOX station, Fuel TV still has good fight cards, as well as pre and post fight shows and prelims.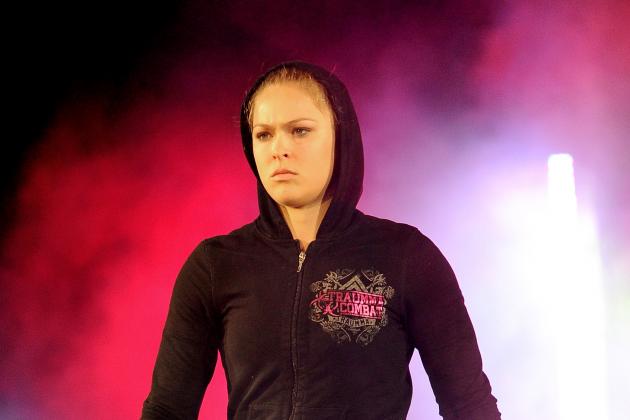 Jayne Kamin-Oncea-USA TODAY Sports

Although Dana White may have been opposed to having a women's division in the UFC at first, it took a former judo Olympian with a mean armbar to change his mind.
When former Strikeforce woman's bantamweight champion Ronda Rousey stepped out at the UFC on Fox press conference with a UFC title around her shoulder, history was being made.
It was already a major accomplishment for Rousey and women to participate on a major level like Strikeforce.
But being associated with the UFC is truly a sign that you have arrived in the sport.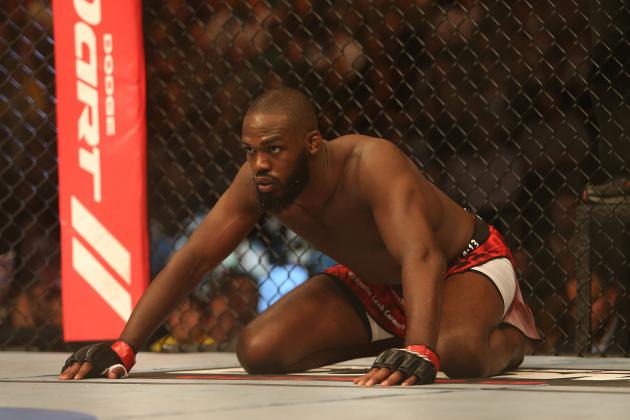 Tom Szczerbowski-USA TODAY Sports

The future is now.
At least that's how it seems for both MMA fans and fighters alike.
With the expansion of the UFC brand on FOX networks, there are plenty of new fans being made for the sport.
Just like new fans are being made, newer and younger fighters are entering the sport at much higher levels than before.
Jon Jones, perhaps the most successful young fighter, put away two more former champions this year.
Other fighters like Rory MacDonald, Michael McDonald, Stefan Struve and Alexander Gustafsson have also had a great 2012.
For younger fans and fighters alike, 2012 was a year that proved the sport will be in good hands for a long time to come.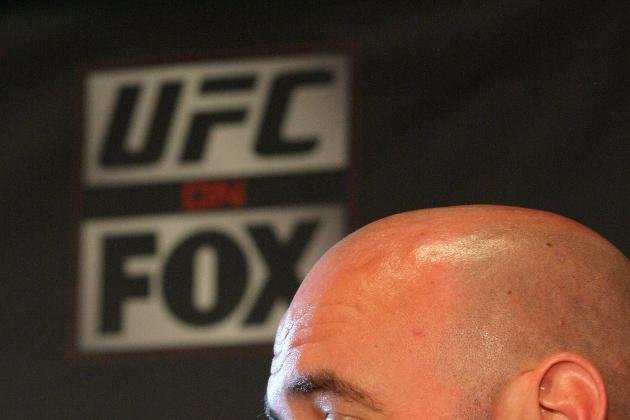 Victor Decolongon/Getty Images

FOX as a whole is also the big winner of the year.
Dana White and the UFC made the right move in going with the network powerhouse that is better known for Family Guy, the Simpsons and NFL football.
Not only has the FOX networks and the UFC put together great fight cards for TV, but they have also provided great additional programming that has expanded the UFC brand.
The FOX deal has not only expanded the UFC brand, but MMA as a whole as it has given both hardcore and casual fans a chance to view more fights and programming.