The Best Twitter Pics and Instagrams from the Boston Celtics This Season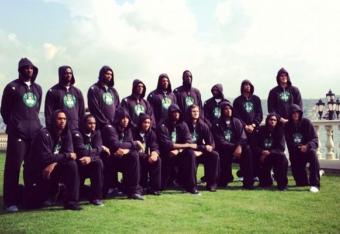 Photo Credit: www.Twitter.com/RajonRondo

The Boston Celtics have been considered an elder, veteran-laden team in recent years. New technology doesn't always get along well with older folks, but this team has proven to hold a great social media presence.
The majority of the players on the Celtics roster own and operate Twitter accounts. With the exception of Kevin Garnett and Brandon Bass, you can find your favorite players roaming the interwebs posting pictures and updates on their lives.
So, let's ignore the starting frontcourt for a bit and enjoy some of what the rest of their teammates have given us on Twitter and Instagram this season.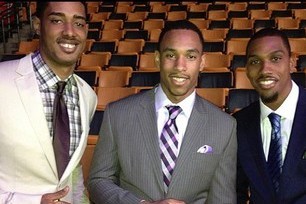 Chronologically speaking, the best place to start is the 2012 NBA draft and the rest of the offseason.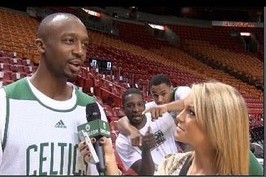 The Celtics had three selections in the 2012 NBA draft. They wound up taking Jared Sullinger (@Jared_Sully0), Fab Melo (@Fabpmelo) and Kris Joseph (@RealKrisJo). Both Sullinger and Melo were said to be two of the funniest players in the draft by their peers in the NBA's rookie survey, so we were definitely in store for some fun social media. Joseph and Melo also went to college together at Syracuse, giving another unique angle for Boston's freshmen.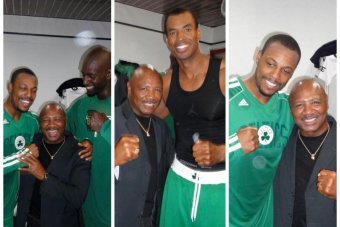 There were also a handful of newcomers to join the Celtics through free agency. Chief among them was Jason Terry (@JasonTerry31). Terry joined the Celtics after spending many years and winning a championship in 2011, with the Dallas Mavericks.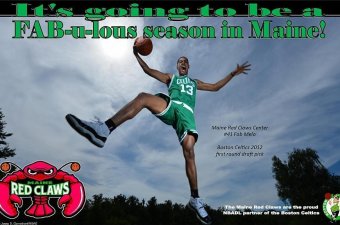 Also new was veteran big man, Jason Collins (@JasonCollins34). Collins is a big boxing fan, judging by the thrill he got from a lockerroom visit by Marvin Hagler.
Another couple additions came in the form of shooting guards Courtney Lee (@CourtneyLee2211) and Leandro Barbosa (@TheBlur_Barbosa). Lee began the season starting in the backcourt with Rajon Rondo (@RajonRondo).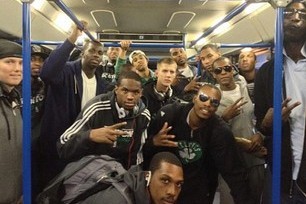 Barbosa's Brazilian heritage created an interesting bond between he and fellow Brazilian Fab Melo. Though the rookie is currently playing for the Red Claws up in Maine, Barbosa's support hasn't wavered.
The final moves of the offseason were made when the Celtics re-signed Jeff Green (@UncleJeffGreen), Chris Wilcox (@ChrisWicox44), and of course Twitter-less Kevin Garnett and Brandon Bass.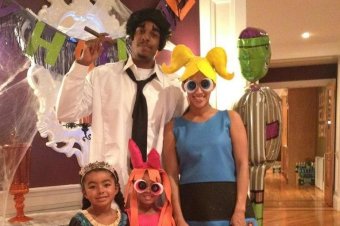 The Celtics clearly injected a lot of youth into the roster. Still, one Boston Celtics mainstay absolutely dwarfs the Twitter following of his fellow teammates. That player is none other than the captain, Paul Pierce (@PaulPierce34). Pierce's 2,487,141 followers blow all the other Celtics' out of the water. The next closest teammate is Rondo at 842,506. Experience does count.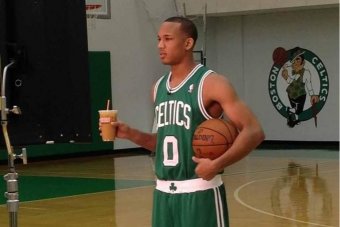 Avery Bradley's rehab work in getting back from shoulder surgeries hasn't stopped him from doing the advertisement staple of any Boston athlete.
The most surprising find in this social media research: Rajon Rondo's humor. The stone-faced point guard of the Celtics is usually seen with a scowl of some sort on the court. However, he has provided some of the more humorous photos this season.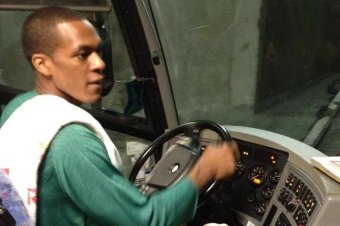 The multi-talented assist-machine interned at GQ over the summer and apparently has taken up a side gig as the team's bus driver.
The best opportunity for photos coming out of the Boston Celtics' camp was during their road trip overseas in the preseason to play a couple games in Europe. They played a team from Istanbul in Turkey and one from Milan in Italy in early October. That granted the team a lot of bonding time with one another and the cameras were out constantly.
In season, things have slowed down with most Celtics. We've been treated to Courtney Lee's emergency search for his jump shot and worldwide girlfriend search, but little photos.
Damn I need a girlfriend!!!!!!!

— Courtney Lee (@CourtneyLee2211) December 20, 2012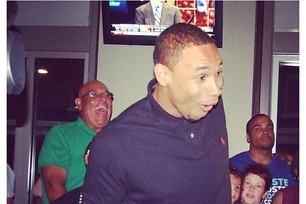 Unless you count Jared Sullinger's Instagram, which seems to be the most consistent source of behind the scenes Celtics photos.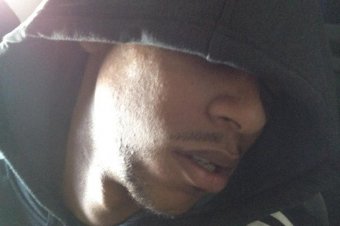 Sullinger's favorite thing to do with online photos is to sneak them of people while they are sleeping on the bus or plane. He has been doing this since college at Ohio State, using the hashtag #nobodyissafe. Sometimes his teammates even turn it around on him, like Jeff Green did here.
A good amount of the photos you'll see from the Celtics online comes from charity events. Especially this time of year, the Celtics put a large emphasis on giving back to the community.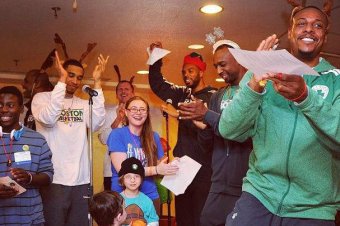 It has been an up and down season for the 15-14 Boston Celtics. Their online photo-sharing game has been fairly consistent though.
Now, who is taking bets on how often Garnett would get flagged for NSFW language in his tweets?
This article is
What is the duplicate article?
Why is this article offensive?
Where is this article plagiarized from?
Why is this article poorly edited?

Boston Celtics: Like this team?