5 Reasons 2012 Hasn't Been a Complete Loss for the Philadelphia Eagles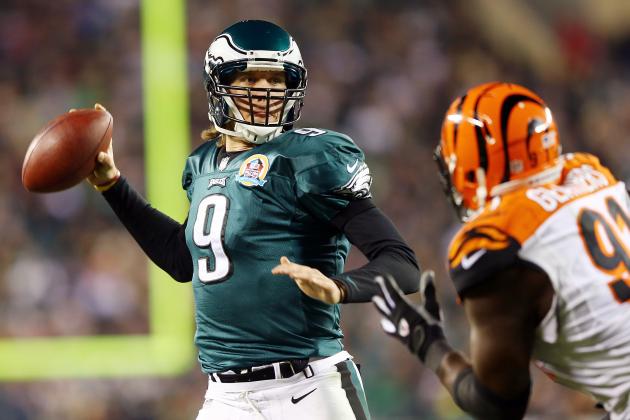 Elsa/Getty Images

Any Philly fan who has grown up in the Donovan McNabb era would be hard-pressed to find a season more disappointing than 2012. 2011 was bad, but not quite as bad. At least there was the somewhat plausible excuse that the Eagles were affected by the shortened offseason.
But this year there is no excuse.
Any dreams of a postseason were gone after the Eagles had played merely half of their regular season games. But 2012 was not a total loss. In fact, part of being a fan is looking at the silver linings even in the worst of times.
Where there is loss, there is also opportunity, and here are five good things that came as a result of this debacle of a season...
Begin Slideshow

»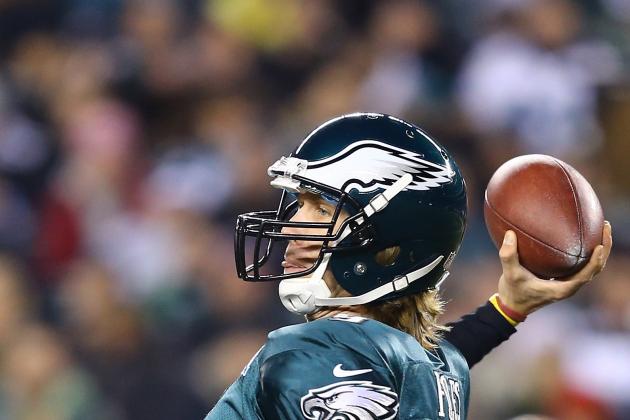 Al Bello/Getty Images

The injury to Michael Vick, combined with the Eagles' hopeless season, prompted Andy Reid to name Foles the starting quarterback for the remainder of the season. And the Eagles organization and fans finally got to see what they have in the young Nick Foles.
What have we seen? Glimpses of talent and playmaking ability to complement impressive poise and calmness in the pocket.
But Foles still makes too many mistakes and is too slow in making his reads. Most worrying perhaps is his inconsistent accuracy, particularly the deep ball, which should be one of his greatest strengths.
The Eagles may decide to invest in Foles and develop him, or they may decide to acquire a new quarterback either in the draft or free agency. But 2012 gave them the chance to make an informed decision.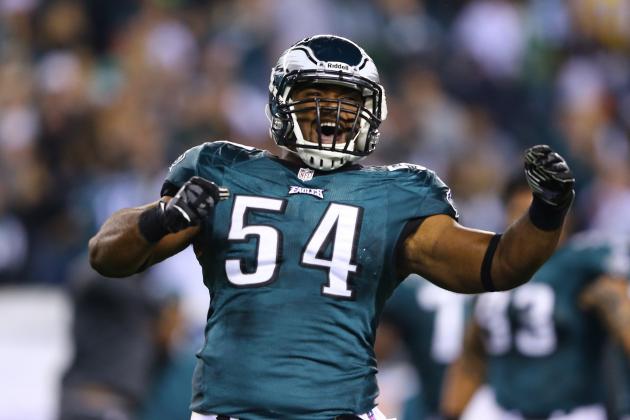 Al Bello/Getty Images

It sure was disappointing to see Jason Babin struggle this season, but after he was cast out, younger players on the D-Line got their chance. Many of them, such as Fletcher Cox and Brandon Graham, played extremely well, consistently getting pressure on the quarterback.
Graham, once regarded as one of the biggest busts in the past few years, has given Eagles fans reason for optimism. This D-Line is very young and full of talent. It was too little too late in 2012, but this line could be very good for years to come.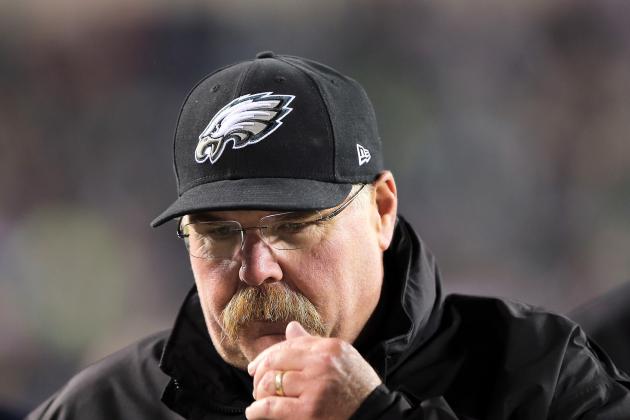 Elsa/Getty Images

Whether you're a fan of Reid or not, there is no disputing that he clearly must go. The team has not responded to him at all this year and it has gotten progressively worse and worse with each passing defeat.
Even the best coaches can overstay their welcomes, and it seems that Reid is definitely an indicator of that. And when Reid goes, the rest of the coaching staff will likely go as well.
This is still a very young team.
It needs a fresh face to motivate and get it back into contention. Reid was a symbol of the old regime, the era of Donovan McNabb, Brian Westbrook and Brian Dawkins. Once his franchise players left, he was left with a team that did not identify with him as his previous teams have.
A new coach and a new philosophy is a must to spark some energy back into this locker room.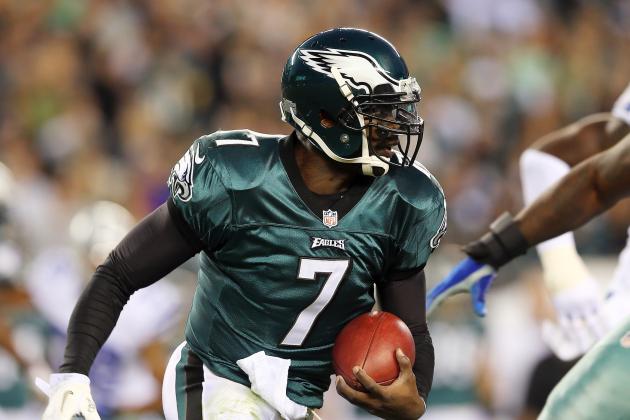 Elsa/Getty Images

After the "Dream Team" was assembled, the Eagles uncharacteristically burned most of their cap space to put together what they believed was a Super Bowl team.
Now, they will finally rid themselves of many of those contracts and can focus on rebuilding. Vick seems all but certain not to return next season, being owed only around $3 million if he is cut versus $15 million if he is retained. Nnamdi Asomugha, after two atrocious seasons, is all but certain to be cut or traded.
Jason Babin too was cut. Letting go of these players now will have significant effects on the team's ability to contend over the next few years.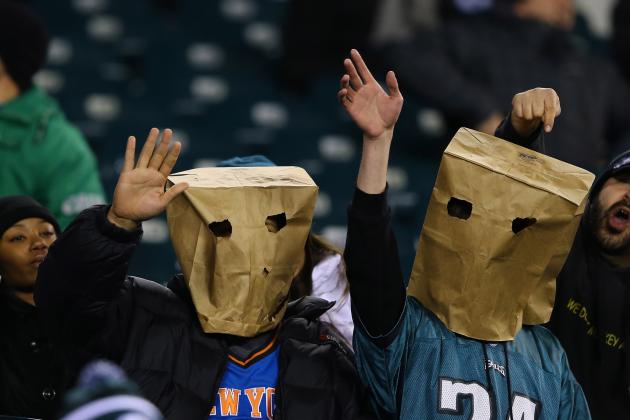 Al Bello/Getty Images

This doesn't seem like something to be happy about, but teams have to show their true colors sometime. And it's fortunate that the Eagles did so before many of their young players had aged or had moved on.
In 2011, Eagles fans and the NFL believed that the Eagles were by far one of the best teams in the NFL. Now it is apparent that is no longer the case.
Vick revealed himself as a player who has a big arm, but simply cannot be consistent as a passer. He is an old dog trying to learn new tricks. His receivers showed themselves as speedsters, but capable of being shutdown and not physical enough to beat elite corners.
The O-Line showed itself to be a joke without Jason Peters.
Nnamdi Asomugha is not only not Darrelle Revis, but he may not even be an average NFL corner anymore. Jason Babin is a one-trick pony, who—when figured out—can be completely taken out of the game.
Andy Reid may overall be a good coach, but it is clear he is not an elite one as pundits often proclaim him.
And his coaching staff is even more flawed.
Washburn's wide-nine does not work, and he selfishly insists on it against the good of his team. Marty Mornhinweg is incapable of making adjustments based on changing personnel. And we all knew since 2011 that Juan Castillo has no business coaching an NFL defense, but Todd Bowles is also not the savior he was made out to be in the offseason.
Sad, but all true. And now that the truth is finally out, it is clear what must be done: Rebuild.