Top 20 Athlete Christmas Wishes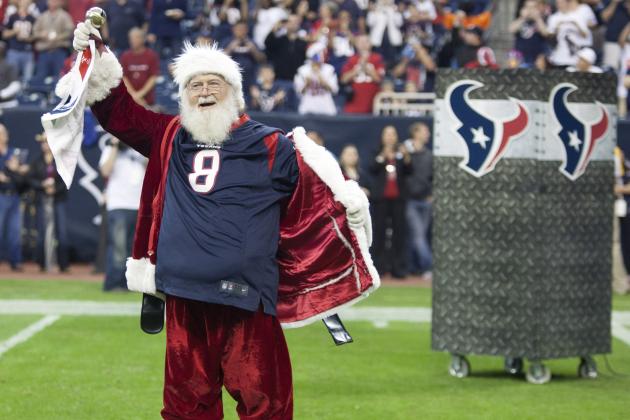 Bob Levey/Getty Images

It's that time of year when kids are hoping for that perfect present on Christmas Day (or Hanukkah), but so are some of the top athletes in the world.
However, what these guys are hoping for can't be found under a tree, but instead needs to be developed over time.
These are the top 20 things athletes are hoping for this holiday season.
Begin Slideshow

»
Blake Griffin is an exciting player, but half of his commercials with Kia almost make me fall asleep.
Griffin needs a new sponsor that is a little more luxurious and won't give him the reputation of having the worst commercials in the NBA.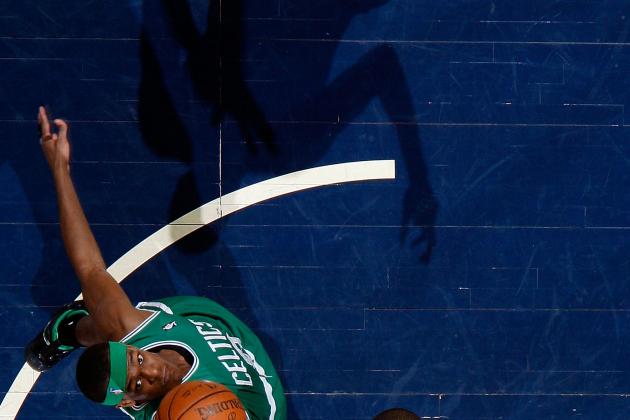 Kevin C. Cox/Getty Images

Rajon Rondo is one of the best players in the NBA at just 26 years of age, but he is one of a very select few young players the Boston Celtics have.
Once Paul Pierce and Kevin Garnett retire (which should be very soon), Rondo will be the only star in Boston, surrounded by a starting five of good-not-great players.
What Rondo wants most of all is for the C's to capitalize on trade talks with the Atlanta Hawks for another 26-year-old star in Josh Smith, who would make a formidable combination with arguably the NBA's best point guard.
It's a long shot, but Rondo needs someone to join him in Boston.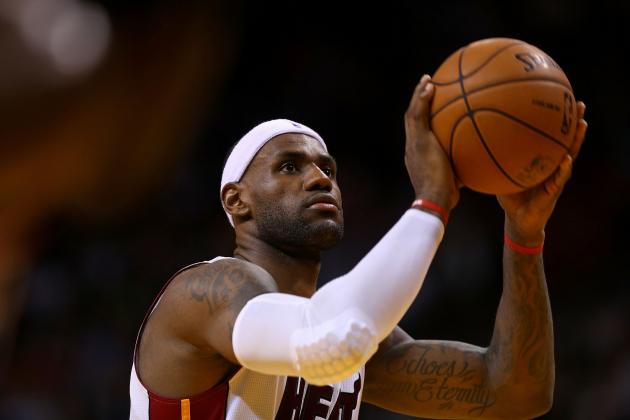 Mike Ehrmann/Getty Images

LeBron James is having another great season and he looks well on his way to capturing another MVP and perhaps a second ring as well. He's averaging 25.4 points, 6.7 assists and 8.6 rebounds per game. He is shooting an incredible 54.1 percent from the floor and 42.4 percent from three.
There's just one problem.
James is struggling to make his freebies. He is shooting a paltry 67.5 percent from the line, which is a whole seven percent lower than his career average.
He's taking six free throws per game this season and if he could just make five out of six free throws instead of four out of six, he would help himself and the Miami Heat to another exceptional season.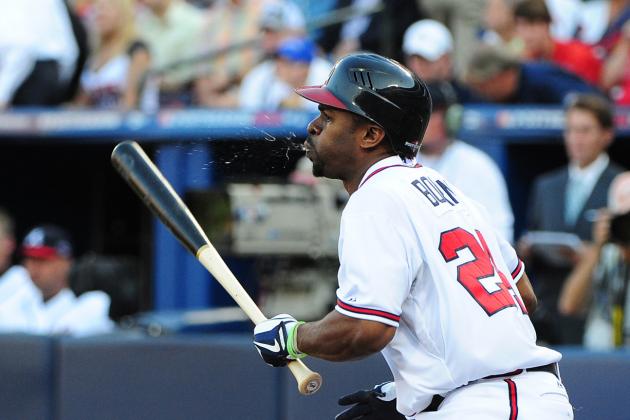 Scott Cunningham/Getty Images

Michael Bourn saw Josh Hamilton receive a massive contract to play with the Los Angeles Angels of Anaheim and now he will be wanting even more money from one of the teams that missed out on the former Texas Rangers slugger.
Hamilton got $25 million per year from LA, whereas Bourn has has never even made $7 million in a single season.
Bourn is considered the third-best free agent this year and is easily the best left on the market. If you were in his shoes, wouldn't you want to get paid big money too?
Mike Stobe/Getty Images

Manti Te'o is easily the best defensive player in college football and he might even be the best player, period.
However, the stigma that defensive players can't win the Heisman held him back from winning college football's most coveted award.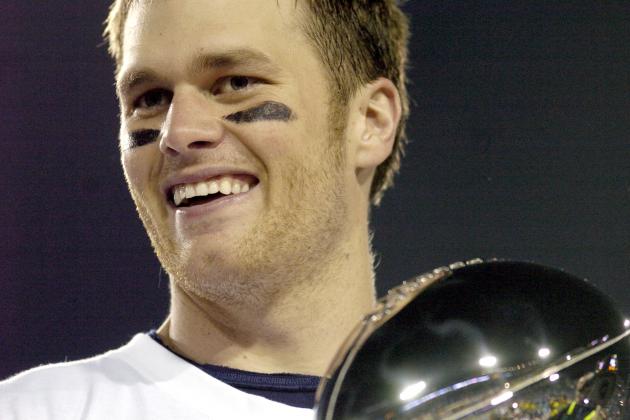 A. Messerschmidt/Getty Images

Tom Brady already has three Super Bowl rings, but it's been a long time since he won one.
Brady has gone seven seasons without winning it all with the New England Patriots, and is 0-2 in Super Bowl appearances since then.
New England has a good chance of winning it all again this season and all Brady really wants is a fourth ring.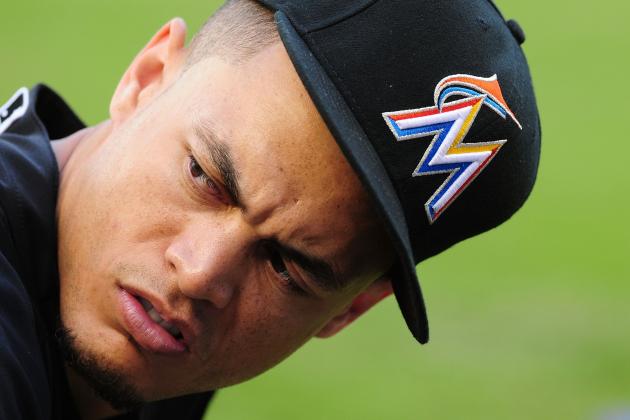 Jason Arnold/Getty Images

Giancarlo Stanton must be one of the least happy players in the MLB.
The Miami Marlins choked last season and blew up the team as expected. Stars like Hanley Ramirez, Jose Reyes, Josh Johnson, Mark Buehrle and Heath Bell are all gone, but the team forgot to send Stanton away as well.
He's now the only great player on the Marlins and he knows that he is going to be stuck on a crappy team until he gets out of Miami.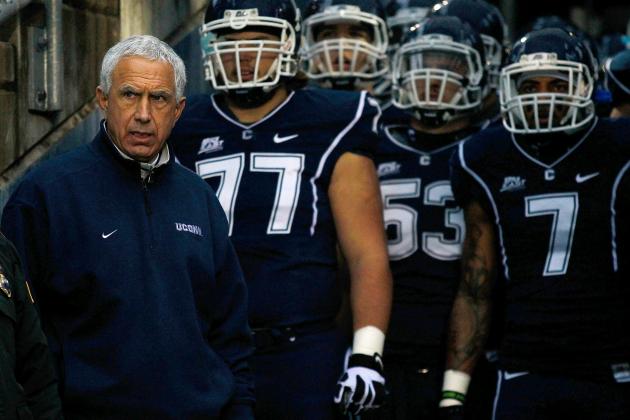 Jared Wickerham/Getty Images

Connecticut and Cincinnati are all looking to get out of the Big East and into another conference.
Cincy and UConn are also exploring their other options for conference realignment right now.
I don't think any team really wants to be in the Big East, but these three schools want out the most.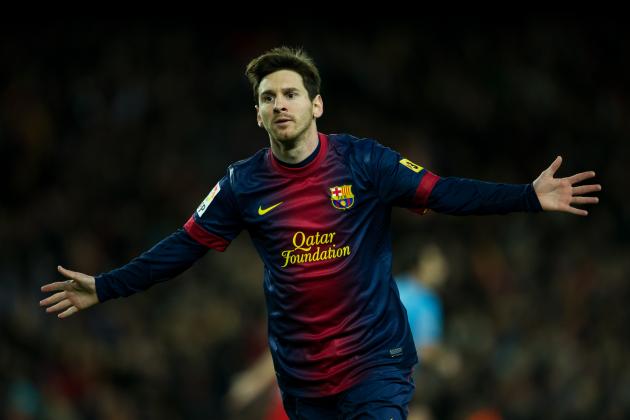 Jasper Juinen/Getty Images

Lionel Messi is arguably the best player in the world, but he doesn't get anywhere near the attention Cristiano Ronaldo does.
Why is that?
Well, if Messi looked like Ronaldo, I think that he would be even more popular than he is now and would be given at least the same superstar status as Ronaldo.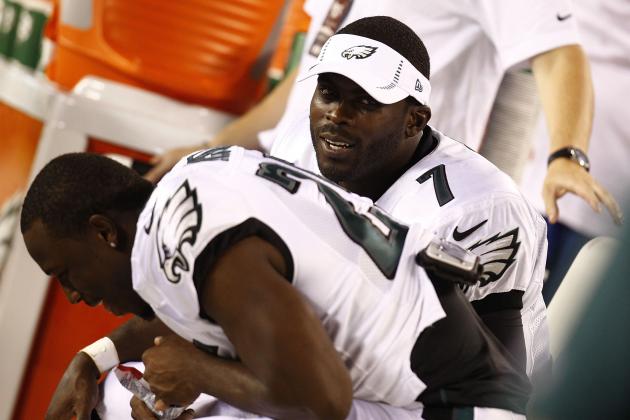 Jeff Zelevansky/Getty Images

Looks like Michael Vick is out of a job once again.
Nick Foles will be the starter for the Eagles next season so now Vick is hoping that some team will take a chance on him and he can find a new job.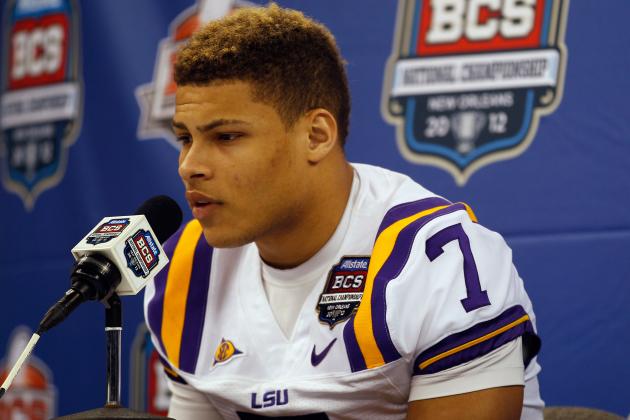 Chris Graythen/Getty Images

Tyrann Mathieu has decided to declare for the NFL draft—amid his drug charges and scandals—and has apparently decided that his collegiate career is over.
Honey Badger is just hoping to be drafted this year and that some team is willing to take a chance on him.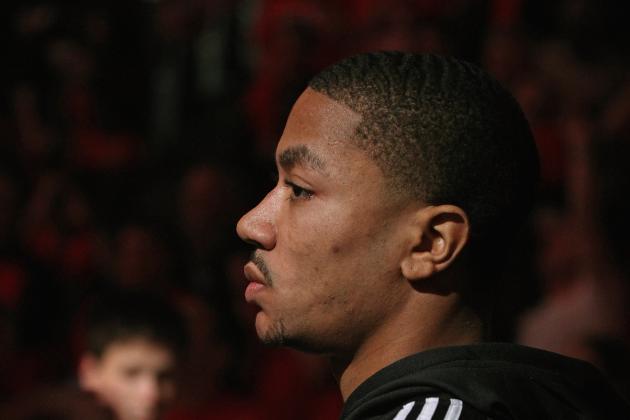 Jonathan Daniel/Getty Images

Star point guard Derrick Rose has been out all season after tearing his ACL late last year, but his teammates have the Chicago Bulls at 13-10 and in fourth place in the East.
If Rose comes back relatively soon, his Bulls could potentially snag a top seed in the playoffs. Getting him back would be a huge shot in the arm for the team.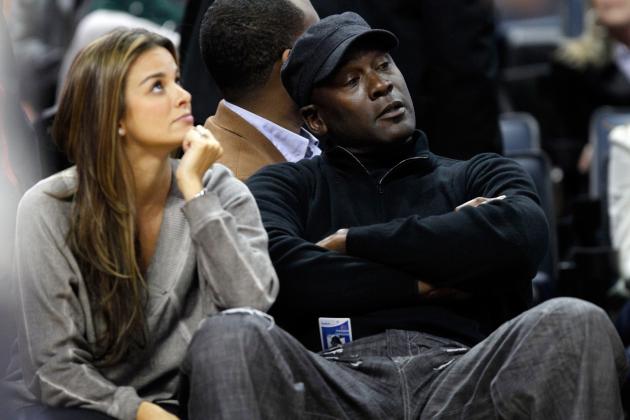 Streeter Lecka/Getty Images

Michael Jordan cannot be happy with his Charlotte Bobcats right now. The team was 7-5 and in position to make some noise this season before dropping 13 straight games.
Now MJ's only Christmas wish is for him to somehow be able to suit up for his team and help them make it to the playoffs for once.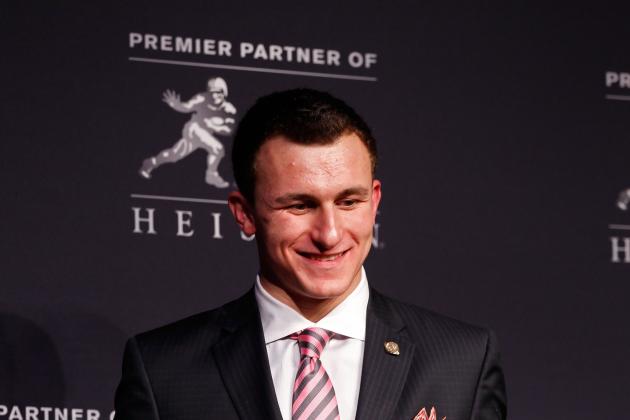 Mike Stobe/Getty Images

Johnny Manziel is going to be one of the top picks in the NFL draft when he comes out of college, but that won't happen this year.
"Johnny Football" might have gone to a good team like the Kansas City Chiefs if he were able to come out of college this year, being surrounded by Jamaal Charles and a solid defense. However, he will have to wait until the end of his sophomore season next year and will likely not be put into such an ideal situation when he enters.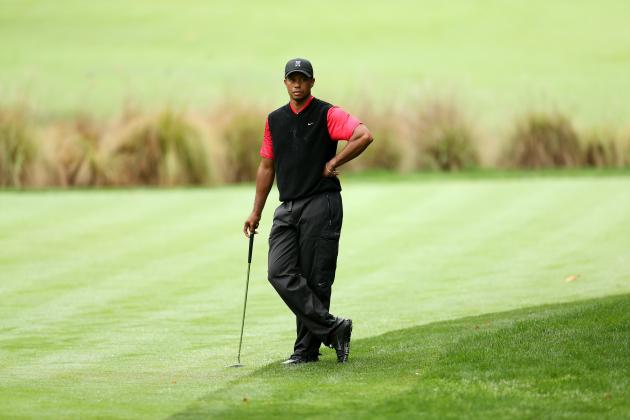 Stephen Dunn/Getty Images

Tiger Woods hasn't won a Major championship since 2008. He's been stuck on No. 14 for years and this year he will be hoping to win No. 15.
He's trying to break Jack Nicklaus' record, but needs to win No. 15 before he can win No. 19 and take the record.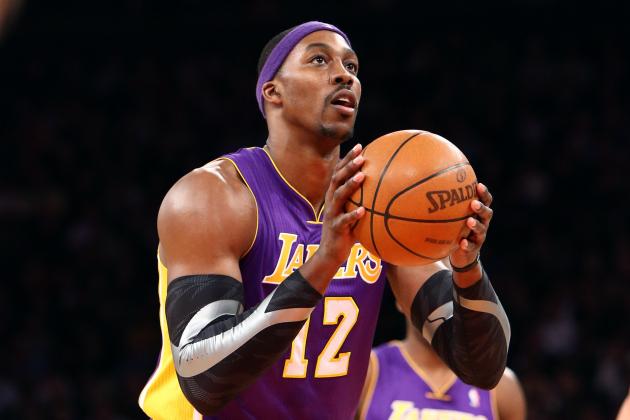 USA TODAY Sports

It's not very often that you see a professional basketball player shoot better from the floor than the free-throw line. It's even more rare to see that player start ever game he is healthy for.
Dwight Howard is an incredibly talented player, but he is a liability at the end of games due to his 49.8 percent shooting from the free-throw line. He is inspiring opponents to deploy the Hack-a-Howard technique at the end of games and he is usually forced to sit out with just a few minutes remaining.
Howard's biggest wish for Christmas is to learn how to make a free throw. Seriously, I shoot better than he does from the line.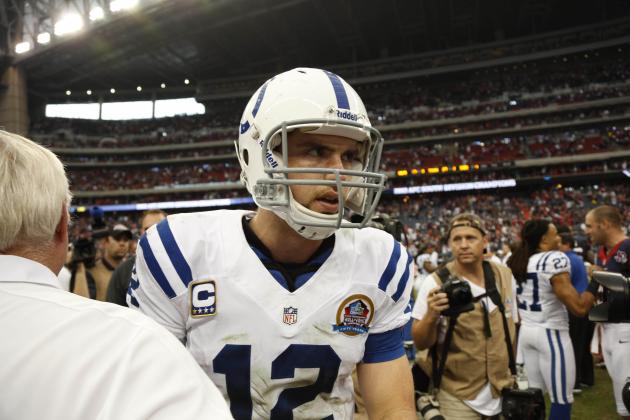 Thomas Campbell-USA TODAY Sports

Andrew Luck came into one of the worst situations in football.
When drafted, he joined a team that went from a perennial playoff contender to the worst team in the league due to the loss of its quarterback.
Luck needs a few offensive weapons around him because currently, an aging Reggie Wayne and a rookie running back taken in the fifth round are his biggest assistants on offense.
It's a near-miracle that he is in position to take the Colts back to the playoffs this season.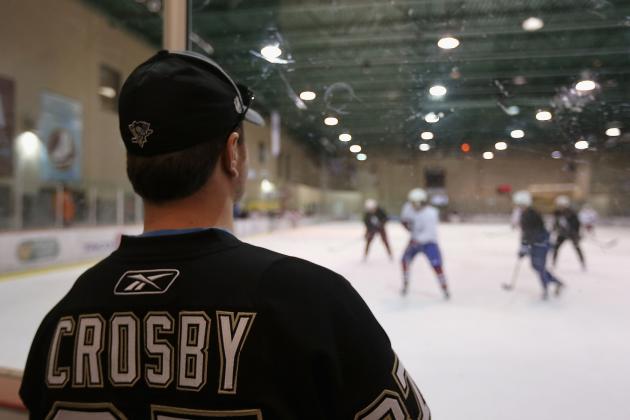 Christian Petersen/Getty Images

The NHL lockout is killing hockey players and fans alike.
Games through Dec. 30 have been canceled and now everybody is hoping and praying that the NHL salvages some part of the season.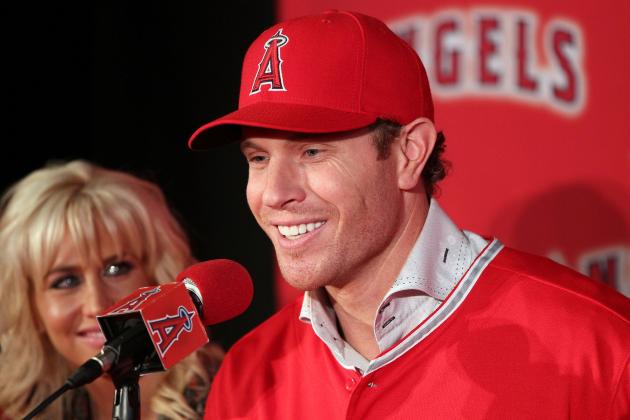 Victor Decolongon/Getty Images

Five years, $125 million. Think he'll be worth it.
The Los Angeles Angels of Anaheim took a big chance on signing Josh Hamilton for so much money, but all the team wants for Christmas is for the slugger to be worth every penny.
If he plays as well as he is getting paid, then a World Series championship should be in the Angels' future.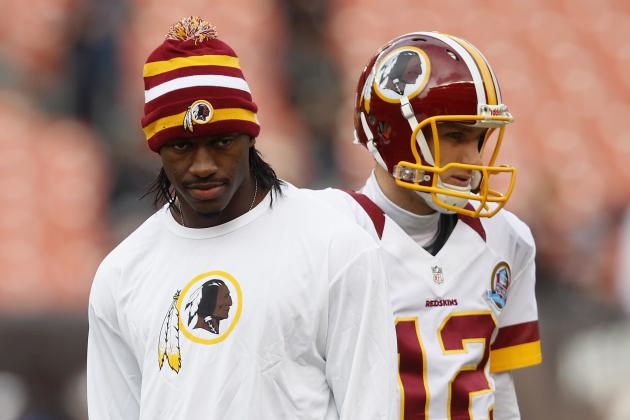 Matt Sullivan/Getty Images

He might be starting this week, but Robert Griffin III still needs to hope for perfect health.
He's been having all kinds of injury problems because of his style of play, but if he were to stay healthy he could potentially be a Hall of Famer one day.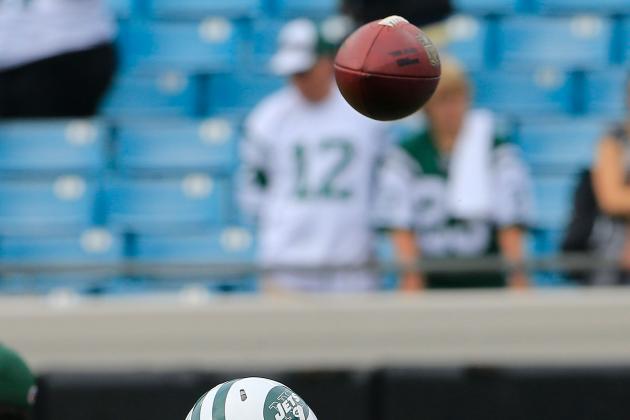 Sam Greenwood/Getty Images

Did you really think I could go a whole article without mentioning Tim Tebow? Let's be real, people.
Tebow has everything he needs to be a quarterback—except the arm. He's a great leader, a great athlete and a great guy...he just can't throw for his life.
If he can gain some passing accuracy soon he might earn a starting role with an NFL team.