NFL Playoff Picture 2012: Remaining Games with Biggest Postseason Implications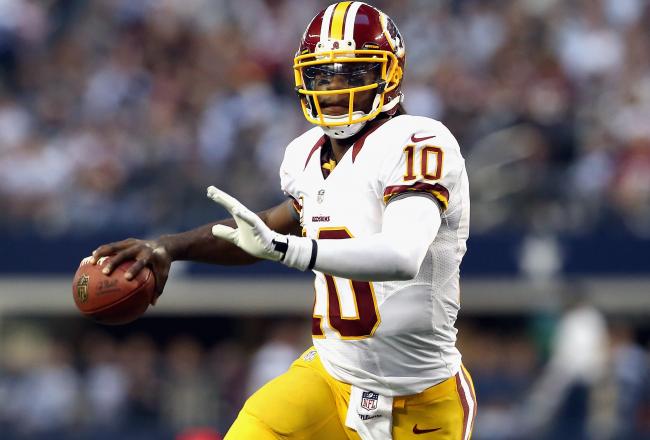 Ronald Martinez/Getty Images
The 2012 NFL playoff picture is beginning to take shape, but there are several spots still up for grabs in the final weeks of the regular season.
These postseason berths will be determined by some very important matchups. The playoff implications in each of these contests couldn't be greater.
Here's a look at the remaining games with the biggest impact on the NFL's playoff picture.
Week 15
Pittsburgh Steelers (7-6) at Dallas Cowboys (7-6)
Week 15 is a crucial juncture for both the Cowboys and Steelers.
It's a must-win for the Steelers because the Cincinnati Bengals already defeated the Philadelphia Eagles on Thursday Night Football. A win or loss here could be the end of the season for either team, but each team will have an opportunity to bounce back against fellow contenders in the coming weeks.
Green Bay Packers (9-4) at Chicago Bears (8-5)
Jonathan Daniel/Getty Images
Green Bay steamrolled Jay Cutler and the Chicago Bears in Week 2, putting up seven sacks. Not much has changed in Week 15. To make matters worse for Chicago, many of the team's top defenders are ailing and unable to play in this one.
It looks like a sure loss for the Bears, but crazier things have happened.
Chicago can get back into the NFC North division race with a win. A win would also help to ensure that they don't miss the playoffs after an outstanding 7-1 start to the season.
More on the Bears to come.
Week 16
Cincinnati Bengals (8-6) at Pittsburgh Steelers (7-6)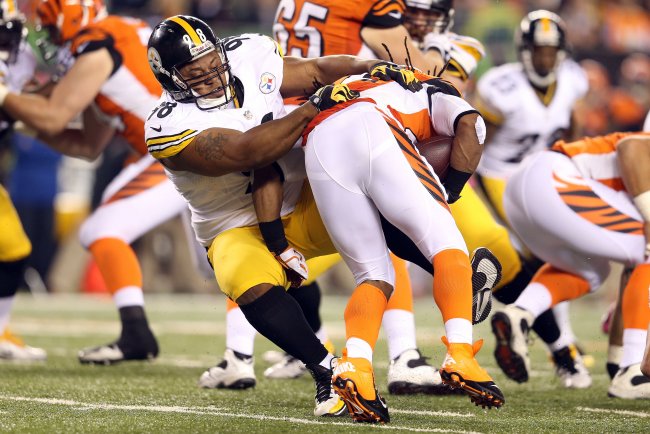 Andy Lyons/Getty Images
If Pittsburgh drops its Week 15 matchup against Dallas, it will still have a chance to get back into the AFC Wild Card race with a victory over Cincinnati in Week 16.
If the Steelers topple the Cowboys they could put away the Bengals with a win.
St. Louis Rams (6-6-1) at Tampa Bay Buccaneers (6-7)
Both teams are in must-win scenarios as the season winds down.
If each team wins its Week 15 matchup, the Week 16 contest between the two could be one of the most significant in the NFC down the stretch. They'll still need some help from around the conference but nothing is impossible in the NFL.
Week 17
Chicago Bears (8-5) at Detroit Lions (4-9)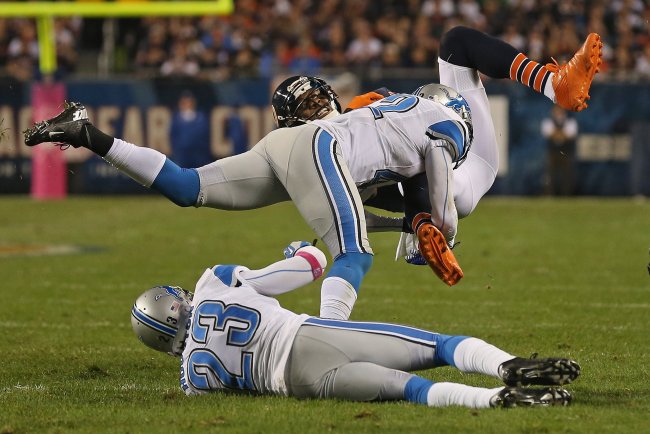 Jonathan Daniel/Getty Images
Assuming the Bears drop their Week 15 matchup against Green Bay and beat Tennessee in Week 16, this game could be the make-or-break matchup of the season for Chicago.
Detroit has struggled, but they played the Bears well, falling by a 13-7 margin earlier in the season.
Dallas Cowboys (7-6) at Washington Redskins (7-6)
Depending on how the New York Giants play during Week 15 and 16, this matchup could have NFC East implications as well as a playoff berth on the line.
What better way to end the season than a rivalry game that could potentially send one or both teams to the playoffs with a win? Playing spoiler of one's rival could also be another big motivator in this one.
St. Louis Rams (6-6-1) at Seattle Seahawks (8-5)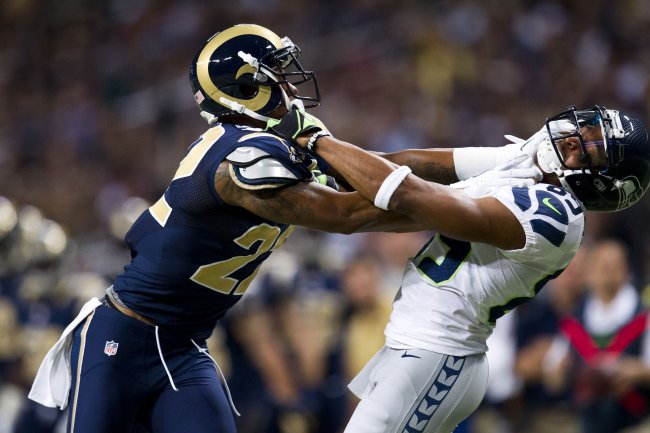 David Welker/Getty Images
Seattle has a tough schedule down the stretch, with games against Buffalo, San Francisco and St. Louis. Assuming the 'Hawks best Buffalo and lose to San Francisco, they will likely have to avenge their Week 4 loss in St. Louis in order to secure a playoff spot.
As with Dallas and Washington, what better way to end the season than a divisional matchup to decide which team makes the playoffs?
*All win-loss records are prior to the Week 15 games with exception to the Cincinnati Bengals.
This article is
What is the duplicate article?
Why is this article offensive?
Where is this article plagiarized from?
Why is this article poorly edited?