Manchester United Legends: Who's the Greatest Red Devil of All Time?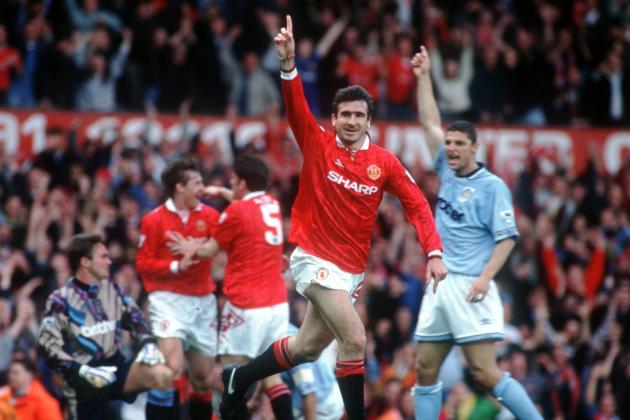 Anton Want/Getty Images

It is often a poisoned chalice picking greatest players lists but when assessing the incredible amount of talent that has emerged at Manchester United over the decades, that decision almost becomes impossible.
Still, it is always a pleasure to do and although many will have their own take on who, when and why—I feel this top five will have plenty of supporters nodding their heads in approval.
The strength of the list is actually shown by the plethora of talent that missed the final cut, many of which are still regarded as the very best in world football today.
Mark Hughes came 10th, Ruud van Nistelrooy 9th, Paul Ince 8th, Cristiano Ronaldo 7th and Wayne Rooney just missing out of the top five in 6th.
A strong case can be made for any of the above making the final list but on this occasion, they missed out.
At the rate Robin van Persie is going, he is also on a quick-fire route to the top ten and maybe further than that.
But the top five as it stands are gold and they always will be. All of them are United legends and each have made a huge contribution to what United stands for today.
Begin Slideshow

»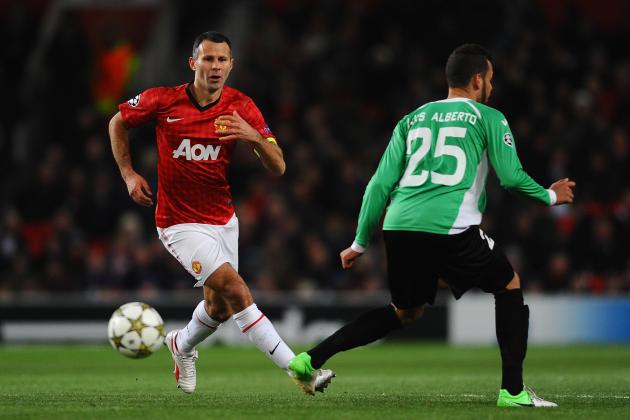 Laurence Griffiths/Getty Images

Ryan Joseph Giggs is without doubt the most decorated player in English football history.
645 appearances for Manchester United and counting, Giggs quite literally is a phenomenon and is still going strong despite recently celebrating his 39th birthday last month.
It is an astonishing achievement that few think will ever be broken. But not only has he played a record number of games dating back to 1990, the quality and talent he has shown for more than two decades has and continues to amaze his adoring public.
One thing is for certain; you will never see the Welshman in any club colours than the red of United.
He has scored in every single season since the EPL was introduced and has never played less that 25 league games in any one season throughout his 23 at Old Trafford.
His honors include winning the Premier League for a record 12 times, four FA Cups, three League Cups and two Champions Leagues.
His standards are never compromised and his PFA award at the age of 37 shows just how much of a special talent his is for English football and Manchester United.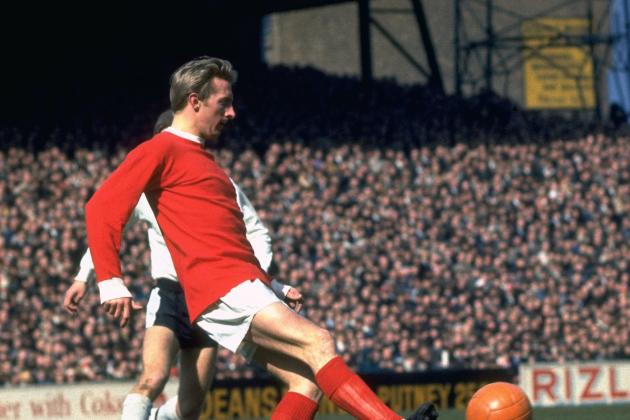 Getty Images/Getty Images

Denis Law OBE showed plenty of promise as he started his career at Huddersfield Town, Manchester City and Torino but it was his 11 years at Manchester United that the striker will forever be known for.
United signed Law for what was then a British transfer fee record of £115,000, how times have changed.
And it was well and truly one of the best transfers ever conducted in Manchester, as the feisty Scotsman went on to score 237 goals in just 404 appearances.
He is still the only Scottish footballer in the history of the game to be named the European Footballer of the Year and remains United's second highest goalscorer of all time.
Still known as the King and the Lawman to supporters, his visits to Old Trafford remain frequent while his statue outside the entrance alongside George Best and Sir Bobby Charlton immortalizes the 72-year-old as one of the finest players ever to have played the game.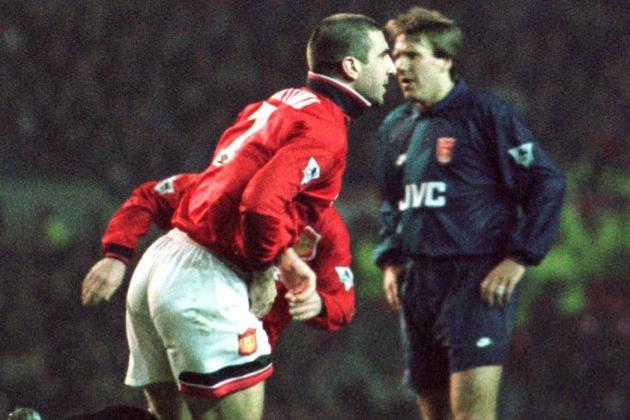 Ross Kinnaird/Getty Images

Seen by many as the player who was the catalyst for the second era of United dominance, Eric Cantona was probably the most electrifying footballer of the modern era.
He has iconic status at Old Trafford made him a celebrity in his own right with his performances both on and off the pitch.
How Leeds United must regret letting the striker slip through their hands for just £1.2 million.
Cantona was not Sir Alex's first choice, not even his second as bids for David Hirst, Matt Le Tissier and Brian Deane were all turned down. However when the Frenchman turned up at Old Trafford, he instantly found his spiritual home.
United won the league that season by 10 points and went on to dominate domestically with one of the best assembled squads ever to be seen in English football.
Of course his brilliance was also matched by his unpredictability that ranged from the sublime to the ridiculous at times.
One minute he was scoring a sensational individual goal, the next he was scissor kicking a fan in the crowd after losing his temper.
But that's who Eric Cantona was and still is to this day.
Now a director of football for the New York Cosmo's and a successful actor, it was those five years of 90's brilliance for what "Kind Eric" will always be remembered for.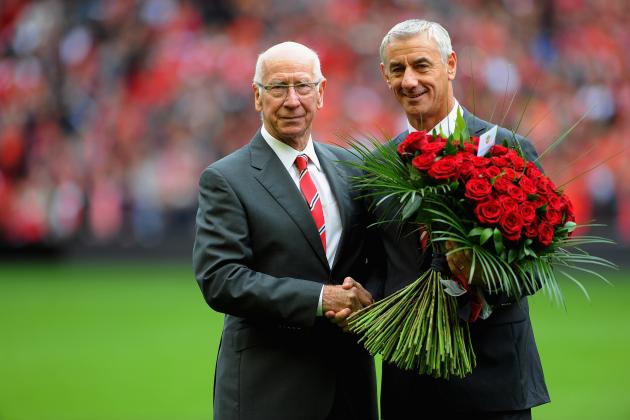 Michael Regan/Getty Images

Probably the greatest midfielder ever to have played English football, Sir Bobby Charlton is not only a Manchester United legend, he is a world footballing icon.
Part of the 1966 World Cup winning team, Charlton was an attacking midfielder of immense fitness and vision that allowed him to dominate the game for 17 magnificent seasons.
In that time, he scored 199 goals in 606 games, that's a Hall of Fame career for a striker, but for a midfielder, it was nothing short of remarkable.
In 1968, he scored two goals as captain to help United become the first English club ever to win the European Cup and was only recently surpassed by Ryan Giggs as the player with the most United appearances.
But he still easily holds the record for the most United and England goals while his Ballon d'Or award in 1966 could not have gone to a more deserving footballer.
A Munich air disaster survivor, Charlton continues to give back to the club that supported him throughout his career and he remains one of their main ambassadors at 75-years-old.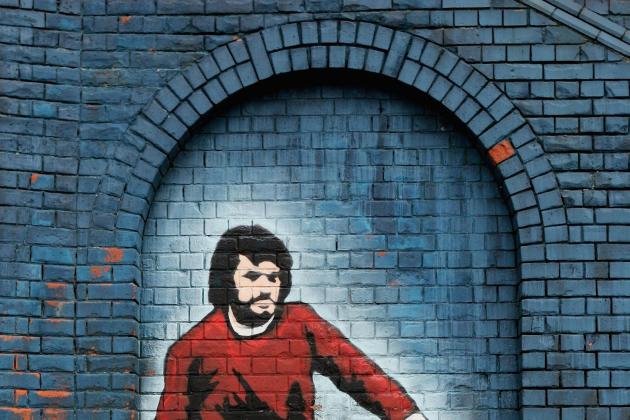 Laurence Griffiths/Getty Images

Can there be any other spot for one of the greatest ever players to have graced world football?
Few can argue that Best, Maradona and Pele will forever be known as the three that changed the game.
Sadly Best passed away at just 59 after a lifetime battle with alcoholism and subscription pills that finally caught up with the Northern Irishman.
But those 137 goals in 361 games over 11 years will live in the memory for generations to come. The people he has touched through his football is un-imaginable.
He was the original celebrity footballer and played off the pitch just as hard as he did on it.
Best was a talent that nobody could match. He was light-years ahead of the game, the players and quite often himself. It made for a spectacle that many still would have paid anything to see him live.
In 1968, he won the European Cup with United and was named European footballer of the year at the same time.
He left Old Trafford with a heavy heart and never found a club to settle, although he did try 14 others in ten years!
His statue is present for all to see at Old Trafford and will always be remembered as 'the beautiful boy with the beautiful game'.