WWE NXT Stars Who Should Debut Next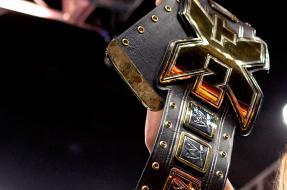 Credit: WWE.com
I'm one of those wrestling fans who loves to see the debut of a new talent on WWE Raw or SmackDown. There's so much thought after a first match or promo where you wonder what is going to come next, especially if they made an immediate impact.
Recently, we saw the debut of Seth Rollins, Dean Ambrose and Roman Reigns on WWE after they spent some time in the WWE developmental system in Florida.
Many of the online wrestling community wanted to see the debuts of guys like Ambrose and Rollins (I can't say there was much hype for Reigns other than the new faction needs a muscle man to be well-rounded).
While we may not see the next new star debut until after WrestleMania, I already have a few names that should be considered in the next run of new talent. And though it's too early to tell if any of these will be faces for the company in 10 years, it is fun to speculate and get excited for the future.
Begin Slideshow

»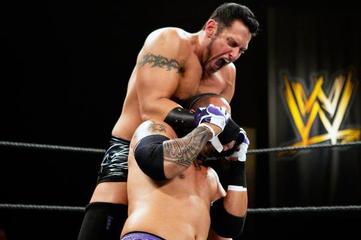 Credit: WWE.com
So we may have seen the end of the Ascension tag team after the release of Kenneth Cameron, I still feel that Conor O'Brian has made himself so much better after his failed runs in past NXT seasons.
The first time I saw O'Brian was when he was mentored by Alberto Del Rio, and he just seemed more annoying than anything else.
Now we see him as what he really should be—a very powerful brute in a 6'4" frame that can do some damage. Now the gimmick he has, if they continue it, looks as if he's not human, as he has an entrance that reminds me a bit of the Undertaker.
I'm hoping he keeps that and maybe steals a few things from Cameron since he won't need them on the future endeavored list.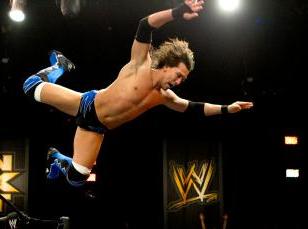 Credit: WWE.com
While I wouldn't say I'm impressed with his vocal skills, that hasn't stopped guys like Kofi Kingston and Evan Bourne from being given runs on WWE television.
Richie Steamboat, the son of Hall of Famer Ricky "The Dragon" Steamboat, is working on his own character which isn't really the best. But his skills in the ring and energy has gotten a good following from fans in Florida.
It would be best if he was in a tag team when he debuts, preferably with someone similar to him like Kingston or Bourne mentioned earlier. Even a Justin Gabriel or Tyson Kidd could help mold him in decent matches on Superstars and Saturday Morning Slam.
WWE needs to take their time with him and not rush him expecting fans to like him because his last name is Steamboat. This could be the next Randy Orton, doing what his father couldn't do during his career.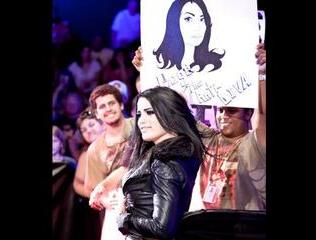 Credit: WWE.com
I look at the divas roster on NXT and no one really catches my eye unlike Paige, a very young lady who comes from a very established wrestling family in England.
In some of her matches in NXT, she has built a fan base that is bigger than some of the male stars on the roster. It would be perfect if she was a female member or valet for the Shield.
But I also would like to see if we could see her debut on Raw or SmackDown with a mentor in William Regal, who knows her family well.
While we've seen anti-divas like Kharma, Jazz and Beth Phoenix dominate the diva roster in WWE, Paige would be more of an underdog that doesn't fit the typical mold we see right now on television.
She could quickly feud with Eve for the Divas Championship because the two look almost like polar opposites.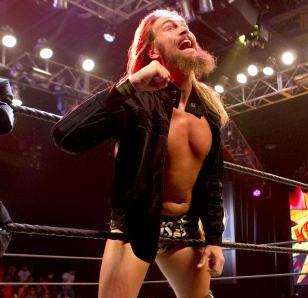 Credit: WWE.com
A knockout artist that should be a great heel in the WWE when, not if, he gets the call to the main roster.
Many expected the man formerly known as Chris Hero would team with Antonio Cesaro, formerly Claudio Castagnoli, to reform the Kings of Wrestling. But both men have become great singles characters.
I anxiously await Ohno's debut because I see him have great matches with a Justin Gabriel or Tyson Kidd right away.
As a side note, he may have the greatest beard in WWE history and would probably have more fans than Curt Hawkins (and I'll be reading angry comments for the next few days after that shot).
Granted, Wade Barrett has kind of taken the knockout elbow away from Ohno. But he can always invent a new way to give the K.O. to his opponents.
Maybe the two can be a tag team and pull off a double spinning elbow. Just an idea.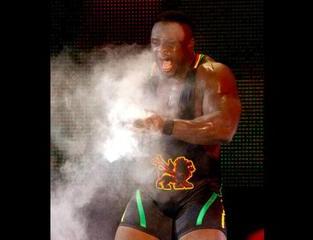 Credit: WWE.com
At first, I thought this was going to be a quick to fail gimmick that would die off without any notice outside of a "future endeavors" announcement.
But Big E Langston has garnered quite the following from recent episodes of NXT as fans at Full Sail University demand to see his finisher again for the five-count.
A power lifter that pumps up the crowd with his energy he brings as he walks to the ring makes him one of the crowd favorites.
It also helps that he recently won the NXT Championship from Shield member Seth Rollins, representing that officials think Langston is one of, if not the best prospect in development.
While we already have a monster babyface in Ryback, we've started to see a bit of a decline in his push as he's shown some weaknesses in matches against CM Punk and his new feud with the Shield.
Have Langston debut as an apprentice to Mark Henry and see a passing of the torch between the two strongmen.
Credit: WWE.com
And I saved the best for last. In the past, I've talked about Dean Ambrose being a great heel in WWE. Here's someone who might at the very least be a runner-up in that conversation.
The former Husky Harris of the Nexus faction has had a bit of a facelift when it comes to his ring presence.
His promos make it sound like he believes he is a higher power sent to save people with his words. It reeks of a cult following among the Internet fans.
Wyatt might need some time to translate as a major heel in the WWE, but it's possible if he gets any kind of promo vignette like he did before his NXT debut.
While I'd like to see him build a faction of stars around him, he has to start off as a lone man that carries around a book that he calls "the good book." Not necessarily the Bible, or any actual scripture. Just something plain with no words to make people wonder what's in the actual book.
In fact, if there isn't anyone on the NXT roster you would want him as a follower, you could turn someone like Brodus Clay because I'm sure I'm not the only one who wants him to end his dancing gimmick.
An idea for his debut would be to go through the low card talent in quick matches before he goes up against a guy like Kofi Kingston who could help make his first fued's matches really good.