6 Famous NASCAR and IndyCar Drivers Casual Fans Couldn't Pick Out of a Crowd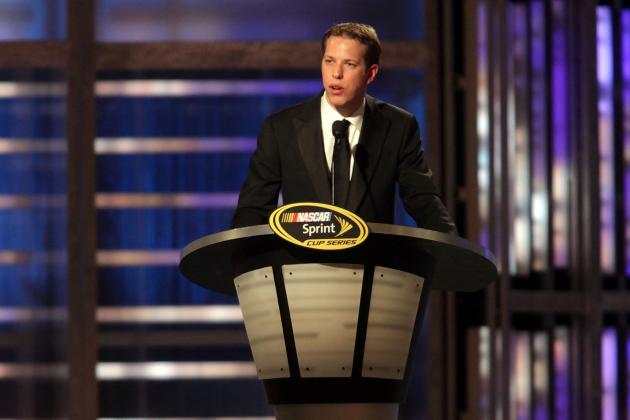 John Gurzinski/Getty Images
If you didn't know he was Sprint Car champ, would you recognize Brad Keselowski out of his firesuit and race car?
True story: About five or six years ago, I left Chicagoland Speedway after NASCAR Sprint Cup practice and went to a nearby riverboat casino for dinner.

One of the more well-known drivers in the series (whose name will remain anonymous so as not to embarrass him) was also there, and I kept bumping into him, first at one of the restaurants and then on the gaming floor.

I must have crossed paths with him at least 10 different times throughout the night. We even sat at the same blackjack table once—until I lost my $50 stake (chump change to him, I'm sure).

Because NASCAR was in town, there were obviously a number of NASCAR fans also at the casino, eating, gambling and so forth. Some even wore jackets, caps or t-shirts of this driver, and yet not once did I see any fan approach the driver for an autograph or photograph, or even pointed to their friends and exclaimed, "There he is!"

This lack of notoriety for the driver befuddled me, so when I saw him the next day in the garage, I asked him about my observation from the night before. To my surprise, he said that after I had left the casino, only two fans recognized him and approached him for an autograph or a photo the rest of the night—out of maybe several hundred people in the casino.

"Happens all the time," he quipped. "Once we're out of our fire suits, take off our baseball hats with our sponsor's name, get dressed in street clothes and maybe put on shades (sunglasses), unless they're the most diehard fan, some of us just don't get recognized all that much when we're away from the racetrack. It's just the way it is."

I've never forgotten his comment. And when it came time to put together this slideshow, that memory came back to me.
Obviously, when it comes to NASCAR, some faces transcend a driver's popularity. Even the most casual fans, once they see certain drivers, readily recognize celebrities like Dale Earnhardt Jr., Tony Stewart, Jeff Gordon, Jimmie Johnson, Danica Patrick and others.

But there are also famous drivers on the Sprint Cup and IndyCar circuits who, once you take their car and fire suit away, can seemingly blend into crowds without getting even a hint of attention.

So, after giving it a great deal of thought and whittling down the list, we came up with 6 Famous NASCAR and IndyCar Drivers Who Casual Fans Usually Can't Pick Out of a Crowd.

You may not agree with our list, or have drivers you feel should be on here. If so, feel free to leave a comment. We'd love to hear from you.


Follow me on Twitter @JerryBonkowski
Begin Slideshow

»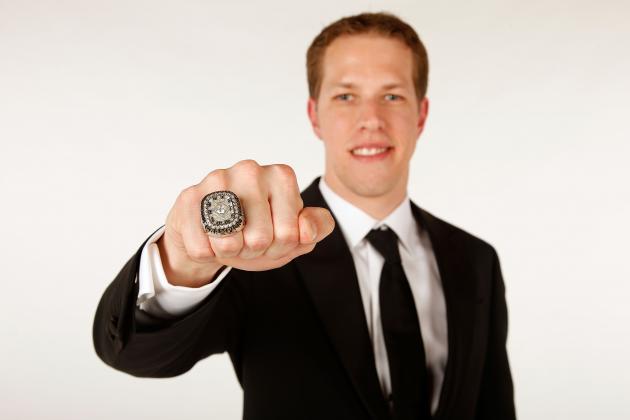 Chris Graythen/Getty Images

Because he won the Sprint Cup championship last month, Keselowski's relative anonymity has already begun to disappear somewhat.
But I'm betting he can still walk down most streets in New York or Los Angeles and barely get a second look by 99 percent of the people he passes.

The more continued success Keselowski attains in coming years, the more his fame and familiarity will increase.

We're not completely sure that he'll reach a point where he can never go out in public without being recognized, but for now, Keselowski may be one of the least recognizable sports champions in the world today.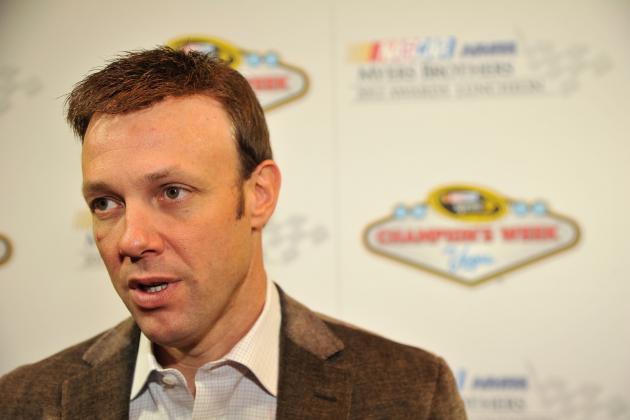 Jeff Bottari/Getty Images

With one Sprint Cup championship and two Daytona 500 victories, you'd think Kenseth would be a virtual household name, if not a household face.

But we've seen firsthand that Kenseth can walk into a public place and barely turn a head or crook an eyebrow from others.

And in a way, the Wisconsin native likes the ability to remain somewhat obscure. He has everyman-type looks, he's not flashy in any way and he's so mellow and laid-back that if you could bottle him, you'd have a cure for insomnia.

But seriously, Matt is one of our favorite drivers because he's, well, Matt. Not pretentious, not boisterous, not overboard.
Too bad more drivers aren't like him.
Todd Warshaw/Getty Images

As hard as it may be to believe, Joey Logano will be entering his fifth full-time season in the Sprint Cup Series in 2013—and he's still only 22 years old.

And even though he's a very wealthy young man, he still has a prepubescent, almost baby-face look that I'm betting finds him being carded at bars and clubs quite often.

There's nothing wrong with being young, but Logano's youth belies the immense talent he has behind the wheel. Sure, one day, he'll look a more mature 35 (probably when he turns 55), but until then, he can still get around in relative anonymity.

Now that Logano is with Penske Racing, I'm waiting for when he and new teammate Brad Keselowski hang out and go to a fancy restaurant together for dinner. Unless the maître de is a NASCAR fan, it could resemble the scene in Ferris Bueller's Day Off where the obviously underage Ferris insists he's "Abe Froman, the sausage king of Chicago."

I can just imagine Logano telling the host or hostess, "But I'm telling you the truth, he's REALLY the defending Sprint Cup champion and I REALLY drive for gazillionaire Roger Penske, too. We're teammates."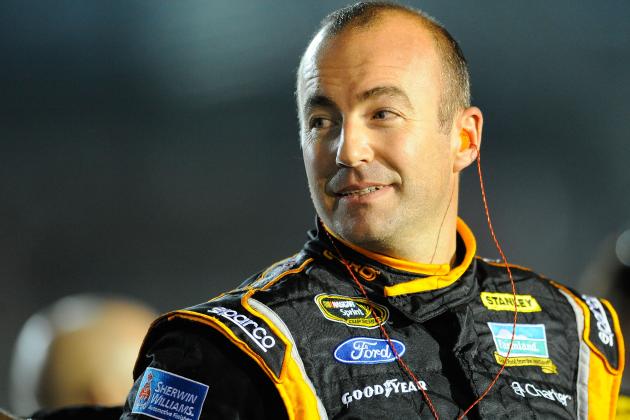 Jared C. Tilton/Getty Images

He's a good-natured guy with an Australian accent, surely not your prototypical stock car driver by any means. G'day, mate!
And that's part of the beauty of Marcos Ambrose, as he is so completely opposite to what a stereotypical Sprint Cup driver looks like.

Given that he toils for Richard Petty Motorsports, Ambrose's public image is probably not what it would be if he drove for, say, Hendrick Motorsports, or even Roush Fenway Racing.

While Ambrose has a big fan base back home—where he is definitely VERY recognized—and a growing fanbase here in the States, he's getting more and more face time and recognition.

Still, I bet it would not be unusual for Ambrose to board a plane in Charlotte, make a few stops along the way, land in Sydney and not encounter even one casual NASCAR fan who might recognize him.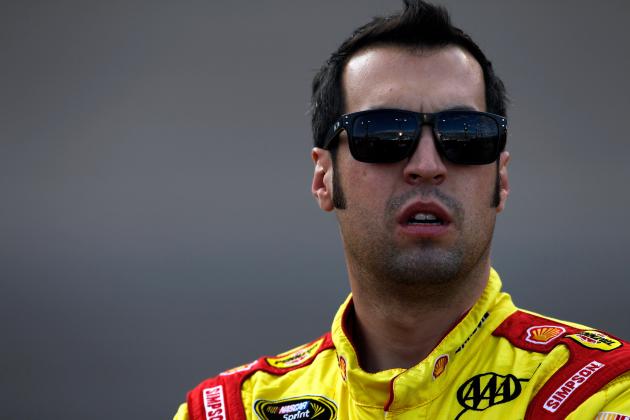 Tom Pennington/Getty Images

Cue the American Express commercial:

"Hi, do you know me? I won the IndyRacing League championship three times, won the 2006 Indianapolis 500, I've driven in NASCAR for much of the last seven years as well as for one of the world's richest men, I'm known for my Elvis-like sideburns and I come from Ohio."

Yep, that's Sam Hornish, Jr., perhaps the most anonymous driver over two different racing series. True racing fans both in NASCAR and IndyCar will recognize Hornish in an instant, particularly for his open-wheel accomplishments.

But in most instances, he's still just another good-looking guy who can blend in pretty much anywhere and not be outed as a famous race car driver.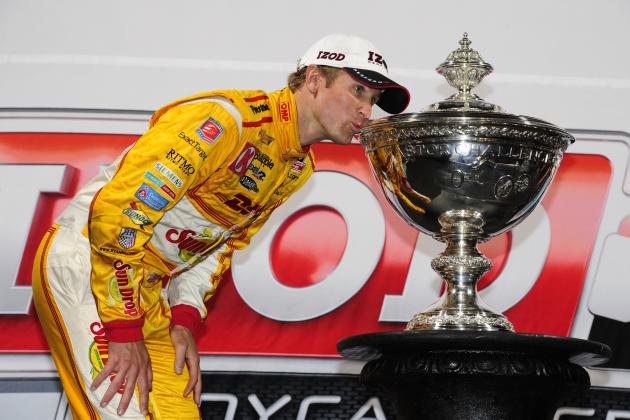 Robert Laberge/Getty Images

We couldn't ignore 2012 IndyCar champ Ryan Hunter-Reay on this list.
If Hornish is a walking, talking American Express commercial just waiting to happen, then Hunter-Reay is a commercial for the Witness Protection Program.
He's that inconspicuous—except to diehard IndyCar fans.

Not only did Hunter-Reay become the first American IndyCar champ since Hornish in 2006, he literally became the face of the other half-dozen American drivers, in a series that is enjoying a resurgence of American-born drivers.
(You may soon add one more to the list, as rumor has it that NASCAR driver A.J. Allmendinger may be returning to his IndyCar roots in 2013.)

Hunter-Reay may not be as recognizable as some great American IndyCar drivers like A.J. Foyt, Mario Andretti, Rick Mears, Al Unser and the like, but if 2012 was any indication of the success he'll have going forward, Hunter-Reay, like Keselowski, may want to enjoy his relative anonymity as much as possible, because he won't be that way for long.


Honorable mention: NASCAR drivers Ricky Stenhouse Jr., James Buescher and Paul Menard; IndyCar drivers Graham Rahal, J.R. Hildebrand, Marco Andretti, Ed Carpenter and Charlie Kimball.