Five Boston Celtics Players Making the Strongest Case for More Minutes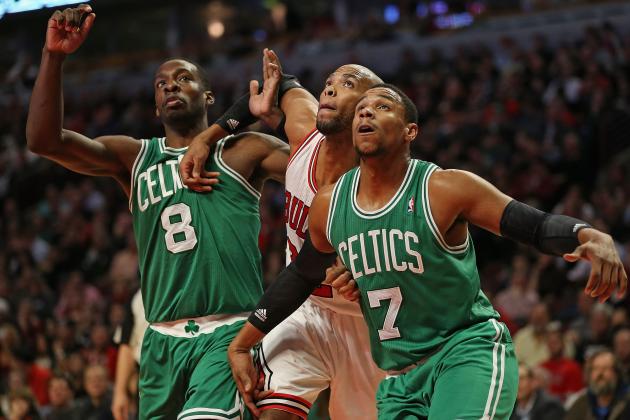 Jonathan Daniel/Getty Images

With any NBA team, there are always going to be players in the middle-to-ends of rotations that deserve more playing time.
As it is a star-driven league, it's just the nature of the beast that the top options on each club tend to log much heavier minutes than role players, rather than an evened off amount for each player.
Take the Boston Celtics, for instance.
Paul Pierce has played over 200 minutes more than Jeff Green, yet we're still in just the first week of December. Over the course of the season, Pierce's knees clearly won't be able to handle that load at this rate. Green's play has been sporadic at times, but perhaps it would be more consistent with more minutes.
Here are five Celtics players that are deserving of more minutes, especially since the three oldest players on the team, Pierce, Kevin Garnett and Jason Terry, have each been on the floor for more than 500 minutes this season.
Begin Slideshow

»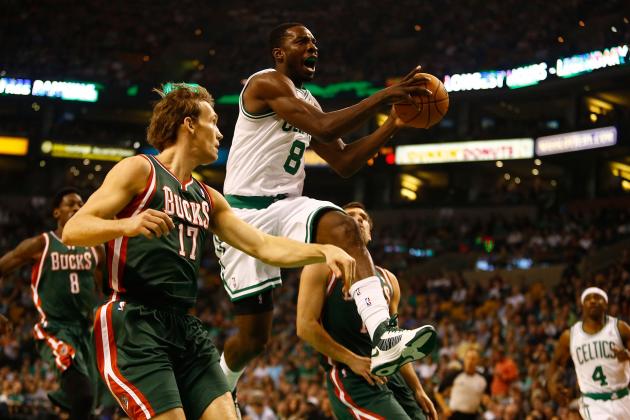 Jared Wickerham/Getty Images

Like I said, Jeff Green hasn't seen the court enough this season. The forward is averaging a career-low 21.7 minutes per game. While Paul Pierce is coincidentally also averaging a career-low in minutes, he's playing at a very high level and it would be a shame to see the 35-year-old burn out before the All-Star break.
Green is the perfect candidate to step in and take on some of that role. He started the season very slowly (probably because you know, he was coming off heart-surgery and all), but has embraced his criticism and picked it up of late. The fifth-year-man appears to be playing with more heart and aggression each game, and the more court time he sees, the more comfortable he'll get out there.
People may disagree, but to me this is a no-brainer.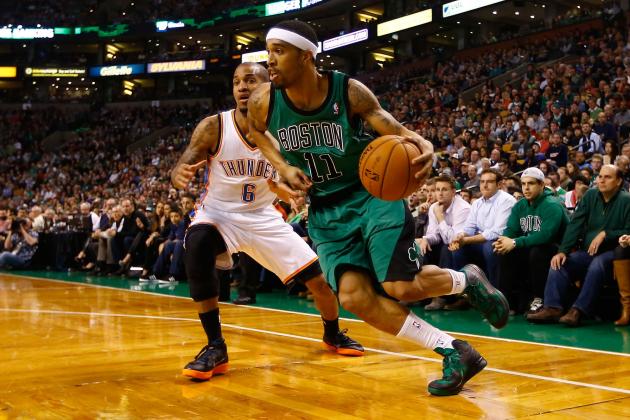 Jared Wickerham/Getty Images

Sure, it's easy to think that a guy averaging just 5.7 points per game in 24.6 minutes hasn't shown that he deserves to be given any more playing time. Normally, I'd be on board with that train of thought, but Courtney Lee is the type of player that needs to be on the court for 30 minutes a game.
In his two best seasons (2009-10 with the Nets and 2011-12 with the Rockets) the guard averaged 30-plus in each of them. Take into account that his field goal percentage is at a career-high 45.4 percent, while hitting just 24 percent of his three point shots, and it's clear that Lee should be seeing the floor more often.
Get him out there, get his confidence up and Lee's hustle and determination will contribute to wins.
Plus, when Avery Bradley makes his return in late December or early January, Lee's minutes will get cut anyway. Get him going now.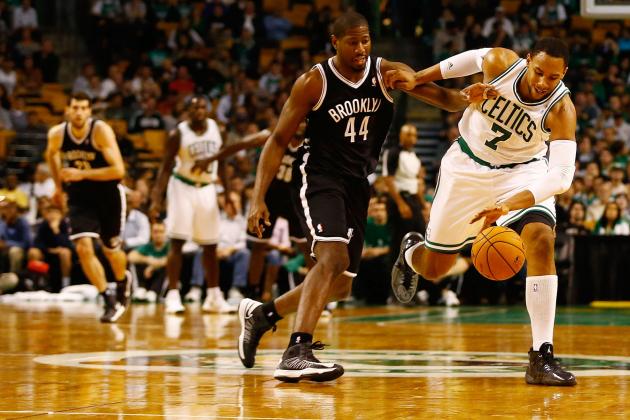 Jared Wickerham/Getty Images

It's always hard to argue more playing time for rookies; especially ones on the Boston Celtics, a team that generally sticks with its veterans.
I'm willing to make an exception in the case of Jared Sullinger.
The 20-year-old can't legally drink yet, but he's nearly averaging a double-double of 11.0 points and 9.4 rebounds per 36 minutes, so it's clear he's already making the most out of the 18.2 minutes per game he's currently receiving.
Kevin Garnett has been super-efficient this season, and his situation is very similar to that of Paul Pierce. Despite averaging a Celtics-tenure low 28.7 minutes per game, Garnett's per 36 minute numbers are his best since his Boston debut season when he was a sprightly 31-years-old.
Now, at age 36, it's crucial to keep Garnett on top of his game and not wear him out. Who better to take that on than Sullinger? The more experience the rookie gets now, the more productive he'll be in the playoffs, too.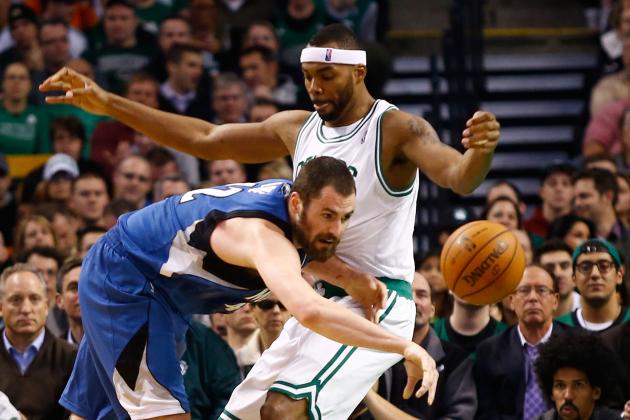 Jared Wickerham/Getty Images

Just to be clear, Chris Wilcox will never live up to being drafted eighth overall in 2002.
That doesn't mean he can't contribute.
To be honest, I wasn't the least bit excited when the veteran made his way to Boston last season. The forward/center hadn't seen a productive season since the Seattle Supersonics were more than just a dream scenario for Washington natives and I didn't think he'd last.
After coming in and making a difference in the 28 games he played before a heart issue ended his season, I was hopeful that Boston would bring him back. Luckily they did, and it's paying off.
Wilcox is averaging 12.8 minutes of efficient basketball a night, a number that needs to go up (hence his inclusion in this article). His per-36 averages? 12.1 points, 6.3 rebounds and 1.0 blocks.
Oh, and he's shooting 70 percent from the field. Case in point.
Bruce Bennett/Getty Images

And finally, the Brazilian Blur.
It's no secret that Leandro Barbosa can score in spurts. Look no further than his 16 points in 15 minutes of court time in his first game wearing Celtic green in the season-opening loss to the Heat. He later scored 15 points on eight shots in 10 minutes in Orlando.
Take into account that the fleet-footed guard has been on the floor for more than 16 minutes in a game just three times, averaging 14 points over an average of close to 25 minutes in those games, and Barbosa clearly could benefit from extended play.
But, of course, there's a reason Doc Rivers coaches the Celtics and I don't.
So maybe every player is playing just the right amount. What do you think?