5 Things the Tampa Bay Rays Should Try to Do at the Winter Meetings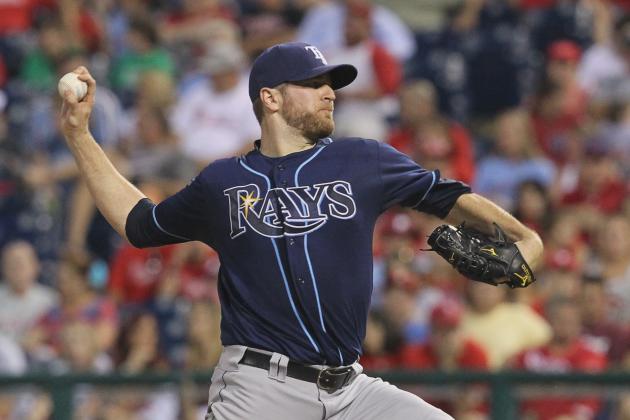 Hunter Martin/Getty Images

With Day 1 of the MLB Winter Meetings already behind us and Day 2 now in progress, Andrew Friedman and the Tampa Bay Rays have shown that they're not going to hesitate to pursue players on the free-agent or trade market.
After being involved in a flurry of rumors on Monday, it looks as if the Rays could be pretty active in Nashville this week.
With a handful of possible trade possibilities on the table and multiple teams contacting the Rays, here are five things the club should try to do over these next few days.
Begin Slideshow

»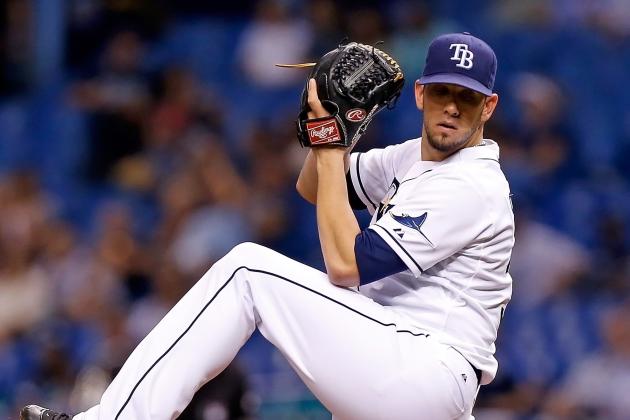 J. Meric/Getty Images

At the moment, it seems very likely that the Rays will trade one of these talented starters.
As important as these two top-tier arms are to the Rays' rotation, trading one of the two (not both) would make a lot of sense for a couple of reasons:
Tampa has a surplus of starting pitching and is in serious need of offensive help, and both Shields and Hellickson are currently at very high value on the market.
In addition, if the Rays were to trade Shields, it would be one less huge salary to pay (which they can hardly afford).
Trading either Hellickson or Shields (or David Price) is really their only way of acquiring a star-quality player or top-prospect talent this winter.
Knowing that the Rays will probably trade one of them should make the next couple of days pretty exciting.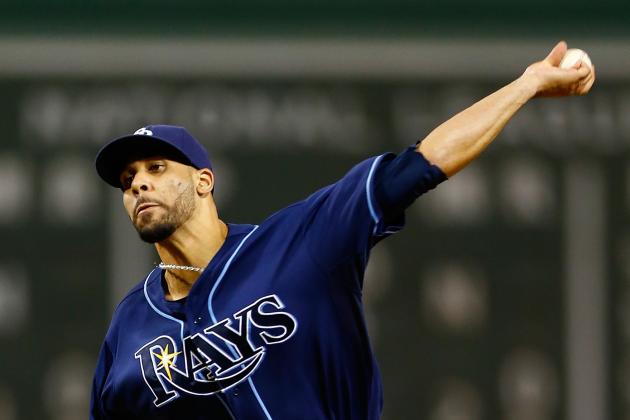 Jared Wickerham/Getty Images

The Rays have made it clear that they're willing to trade away Cy Young winner David Price for the right offer, taking into account the 29-year-old phenom's upcoming pricey contract issues.
In a recent article on ESPN.com, columnist Buster Olney points out the fact that Price may very possibly be traded sometime in the next year, as the Rays are probably not going to be able to afford him anyway.
Although his value may be at an all-time high right now, I think dealing Price this offseason would be a mistake.
The Rays could use the offensive boost, but the core of the franchise is still pitching and defense, and trading away a player like Price would potentially be too big a loss for the team.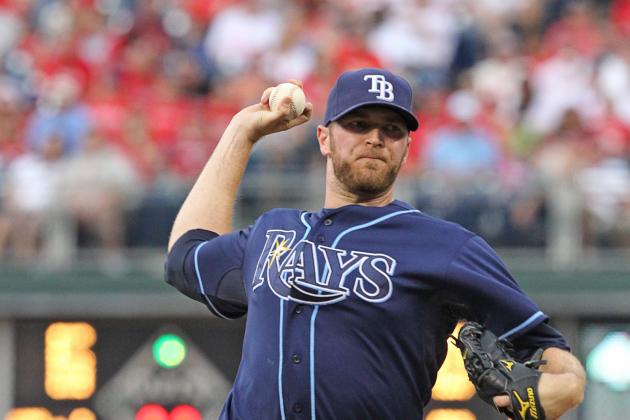 Hunter Martin/Getty Images

Believe it or not, the Rays could actually enter the 2013 season with a much better offense without trading one of their three top starters.
Being so deep in the starting-pitching department, the Rays have major-league ready starters who aren't even being used to their full potential, as well as a handful of talented pitching prospects whom they could afford giving away.
If the Rays can keep the same ridiculously good starting rotation they had this year and at the same time put together a better offense for next season, they're going to be one very serious contender in 2013.
With prospects like Colome and Torres, and MLB-ready starters like Davis and Cobb, the Rays have the opportunity to do so.
Jason Miller/Getty Images

The shortstop position has been a weak area for the Rays for two years now, and picking up a star shortstop like Cleveland's Asdrubal Cabrera would be a very nice solution to the problem.
The 27-year-old is one of baseball's best offensive shortstops, posting a wOBA of over .330 and a wRC+ of over 110 for the past two seasons.
The Indians are looking for three or four— preferably four—prospects in exchange for him (per the Cleveland Plain Dealer). The Rays have the pieces to make a deal like this happen, and Cleveland could really use some young starting-pitching talent.
Over in Arizona, Justin Upton has been the main talking point in Diamondbacks trade rumors so far this offseason, but now sources are saying that they may be shopping OF Jason Kubel instead. According to Jon Paul Morosi of FOXSports.com, the Rays are one of multiple teams that could be a possible suitor for the veteran slugger.
Kubel had himself a very nice 2012 season, posting a .352 wOBA while hitting 30 homers and 90 RBI. Not only would Kubel add depth to the Rays' outfield, but he would also be a perfect fit for the DH role.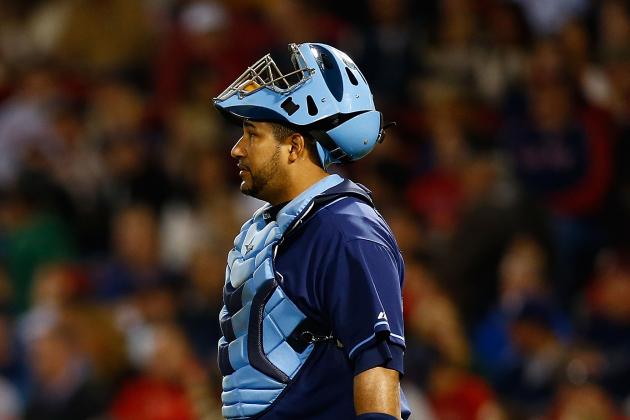 Jared Wickerham/Getty Images

One big need to address on Tampa's roster is without a doubt the catcher position.
The four catchers the Rays used this this year combined for an RBI total of just 65, without one reaching a wOBA as high as .290. Defensively, the four weren't very good, either.
The two main catchers on the roster (who were the team's two catchers in 2012 as well) are Jose Molina and Jose Lobaton. Molina had a poor season offensively last year, but did well throwing out baserunners and framing pitches. Plus, he was essential in helping the pitching staff throughout the year.
The main problem with Molina is that he's 37, and thus he can't really provide the Rays with many innings.
Therefore, the team's backup catcher is a crucial role. Lobaton is in that position right now, and he's not the kind of guy the Rays would (or at least should) like playing 65-plus games for them.
Lobaton posted a .222/.323/.317 line last year with very little power, while throwing out just 16 percent of baserunners.
Whether it's via the trade market or free-agent market, the Rays really need to sign a backstop this winter.