Who Have Been the Miami Heat's Most Disappointing Players so Far This Season?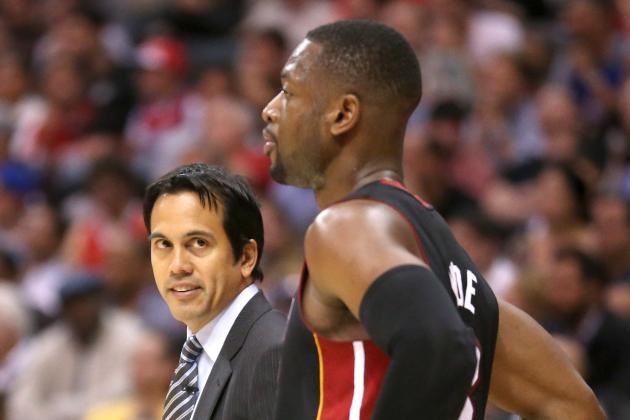 Stephen Dunn/Getty Images

While the Heat enjoy a little break with no game until Thursday against the San Antonio Spurs, there's no better time to look at not only the team's performance thus far, but also to examine the individual play across the board for the defending champs.
LeBron James has been nothing short of spectacular, leading the Heat to a 10-3 record. Miami currently sits atop the conference and is riding a four-game win streak.
However, although LeBron's supporting cast is more impressive than most, this only means the expectations are higher.
How badly could the Heat be playing considering their impressive record? Well, you'd be surprised.
Who have been Miami's most disappointing players so far this season? I won't make you wait any longer to find out, but if you can't handle the truth, viewer discretion is advised.
Begin Slideshow

»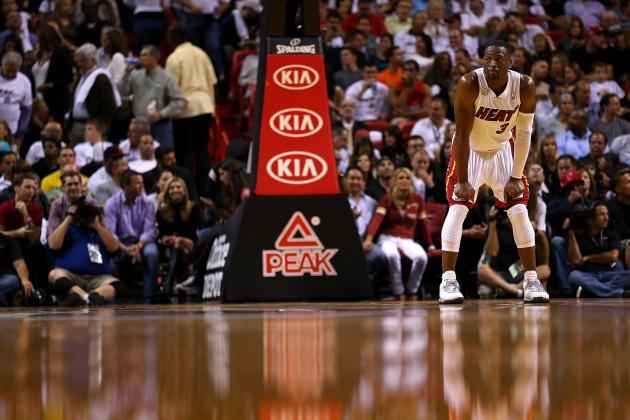 Mike Ehrmann/Getty Images

Thought I'd go ahead and get this one out the way.
Dwyane Wade is averaging a mere 18.7 points, 4.3 rebounds, and 4.7 assists per game.
He currently ranks 22nd in scoring, which has him positioned one spot above the early sixth man of the year candidate: Jamal Crawford.
Of course, Wade's stats won't be the gaudy ones he put up before the LeBron era, but his game play has been an overall disappointment, aside from the unimpressive numbers he's putting up.
Wade is shooting about 17 percent from beyond the arc and only 73 percent from the free throw line, a place he used to make his money at.
Luckily for Miami, they have other guys who can pick up the slack when Wade isn't getting the job done, but they are going to be at full force if they hope to win it all once again.
It's still early, but even Wade himself has to be disappointed in his play this season.
Despite sitting out the Olympics, and resting and rehabbing all summer, injuries have still been an issue, and many are beginning to wonder if we are witnessing the decline of the man once deemed Flash.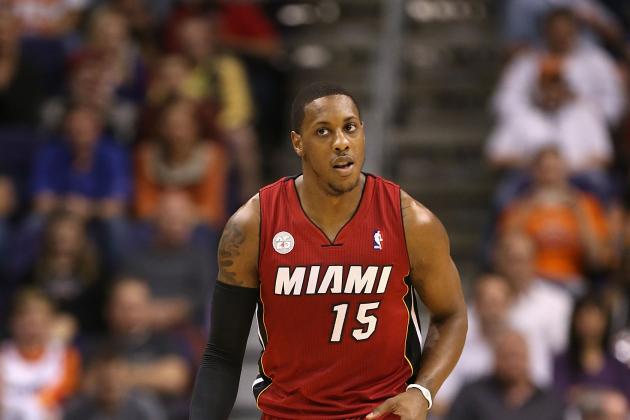 Christian Petersen/Getty Images

Mario Chalmers was arguably the Heat's most improved player last season and as a result, more good play was expected from him this year.
Beginning in the offseason, Chalmers was already battling a minor injury, but this brought up the discussion of him even coming off the bench behind Norris Cole.
Although Chalmers ultimately secured his starting role, he has not been the confident guy we're used to seeing run the break for Miami.
For a guy who believes he's a top-10 point guard, he sure hasn't looked like a top-20 one this year.
Maybe the acquisition of Ray Allen dealt a blow to Rio's ego, but he's going to need get over it sooner rather than later if he wants to continue seeing the floor for Miami.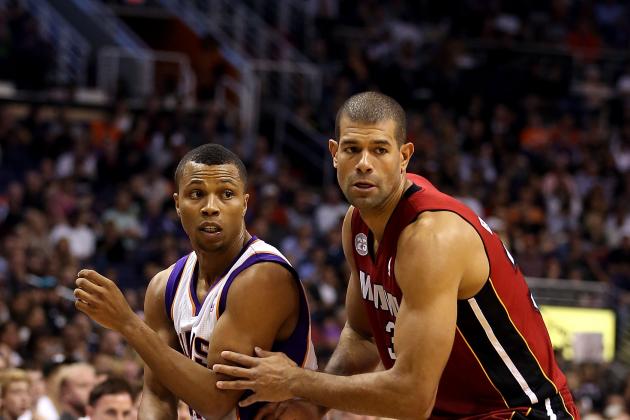 Christian Petersen/Getty Images

Shane Battier has recently been sidelined with a knee injury, yet even before then his presence on the court was easily overlooked.
Despite the fact that Battier has earned a permanent starting role with the Heat, who have chosen to go with small ball, he has not been as effect in stretching the floor and providing the annoying defensive presence NBA players across the league despise.
Maybe it's age, but Battier has not been the same player this season that we saw help the Heat win a championship last year.
Of course it's easier for older guys to get excited and motivated come playoff time, but Battier's got to get back to getting it done every night. The Heat unknowingly count on him for a lot of dirty work, and if he doesn't get it done, it likely won't be done at all.
Don't expect Battier's stat line to change too much, but the Heat do need him to have a bigger impact on both ends of the floor when he comes back.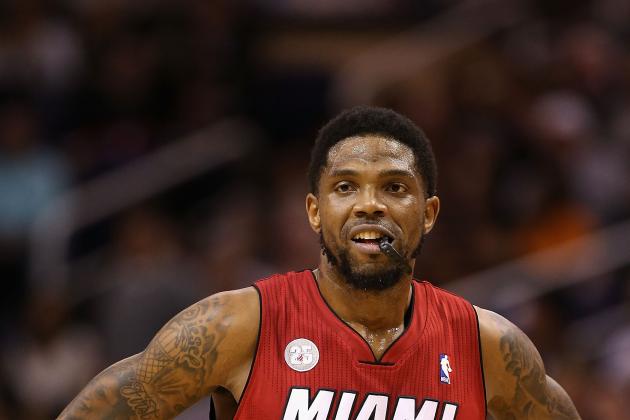 Christian Petersen/Getty Images

Udonis Haslem became the Heat's all-time leading rebounder last week, surpassing the great Alonzo Mourning.
Clearly, he's had a great career with the Heat, but this season has not been very good for Haslem.
Although he has picked it up as of late, he has not been the consistent rebounder that the Heat drastically need.
Haslem is relied on to bring the toughness, knock down his open jumpers and rebound for Miami. Spoelstra and company have a decision on their hands, choosing between two very different players, Rashard Lewis and Haslem. At the end of the day they will discover they need Haslem out there when it gets down to the nitty gritty.
He's got to be ready to get it done.