5 Reasons the Phillies Should Trade Their Veterans for Young Stars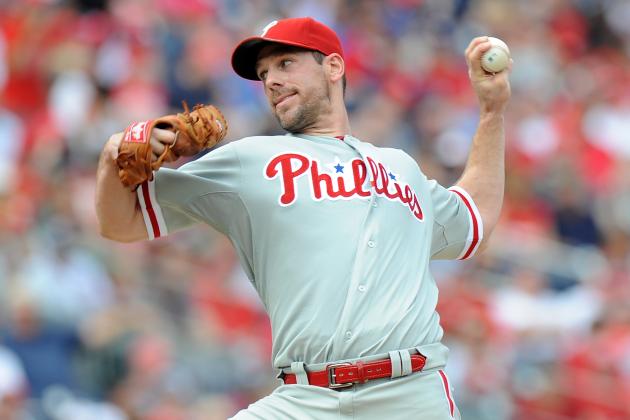 Greg Fiume/Getty Images

The Philadelphia Phillies currently have several veteran players whom they could possibly use as trade bait as the 2013 season approaches.
Take a look at the numbers for just one closer and one starting pitcher: the Phillies owe veterans Cliff Lee and Jonathan Papelbon $38 million dollars for the 2013 season. That is a ton of money for two guys who pitched a combined 281 innings in 2013, or only 19 percent of the total innings pitched during the entire season.
Furthermore, the Phillies are definitely in need of some talented youth to alleviate their dependence on high-priced free agents.
Here are five reasons why the Phillies should trade away a veteran or two in order to acquire some young stars.
Begin Slideshow

»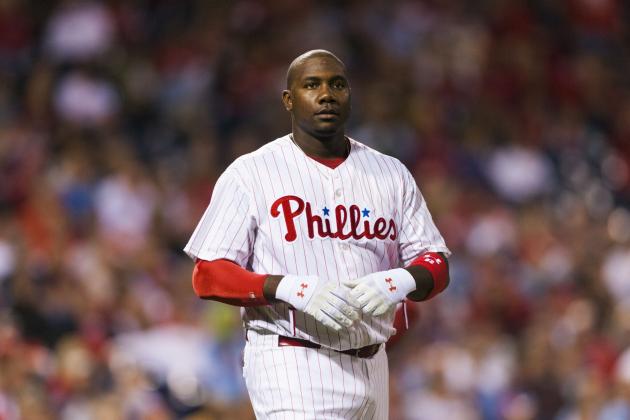 Howard Smith-US PRESSWIRE

The Phillies have a few veterans whose contracts are hindering upgrades to the club because of the luxury tax.
If the Phillies can shed the contract of either Ryan Howard or Cliff Lee, it could benefit their team in multiple ways.
Lee will make $25 million from 2013-2015 and has a $27.5 million 2016 option that is guaranteed if he has 200 IP in 2015 or 400 IP in 2014-15 and is not on the disabled list at the end of the 2015 season with an injury to his left elbow or shoulder.
Howard will make $20 million in 2013 and then $25 million from 2014-2016 and has a $23 million club option ($10 million buyout) for 2017.
That is a ton of money dedicated to only 8% of their team. If the Phils can somehow trade one of those contracts for quality prospects, Amaro should make it happen.
The Phillies have a lot more depth in starting pitching than at first base, so Lee is probably the best candidate to be traded if a move is to be made.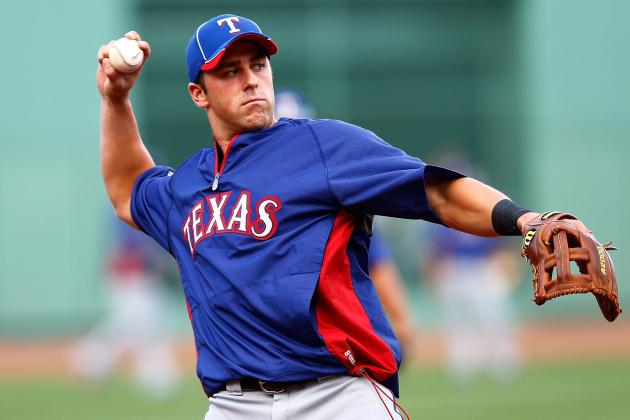 Jared Wickerham/Getty Images

Last season, rumors swirled that the Texas Rangers would have traded coveted third-base prospect Mike Olt to the Phillies but wanted Cole Hamels in return.
Of course that didn't happen, and Hamels will be with the Phillies for many years to come.
But the Phillies still need to bring some youthful stars into their organization. If they can find a team looking for a top-of-the-rotation starter like Cliff Lee or a closer like Papelbon, they could make that happen.
A player like Olt would be under team control for years and will be paid pennies compared to high-priced free agents.
Lee would most likely bring in at least one major league ready prospect, and the Phillies could really use the youth, especially with Chase Utley's and Roy Halladay's contracts expiring at the end of the season.
With Cole Hamels locked up and several quality starting pitching prospects a year or two away from contributing, trading away a veteran arm to bring in quality youth should definitely be considered.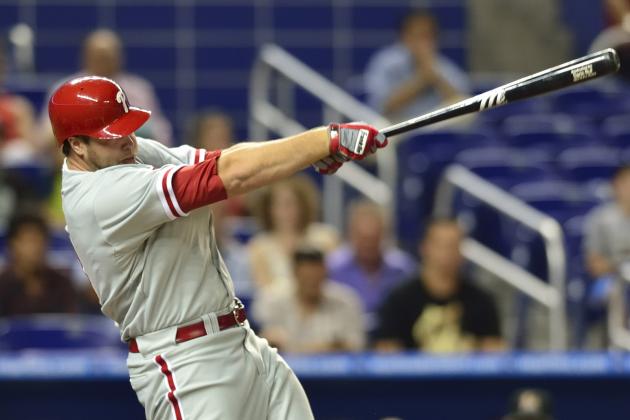 Steve Mitchell-US PRESSWIRE

With youth, the Phillies can change their current identity. As sad as it sounds, the Rollins-Howard-Utley era is coming to end sooner rather than later. Rollins and Utley will play 2013 at age 34 while Howard just turned 33.
Roy Halladay and Cliff Lee are 35 and 34 as well, Hallday's contract ends after the 2013 season, and Lee seems to be on the trading block year after year.
Trading one of their core veterans would let the Phillies bring in a raft of prospects that will hopefully become the stars of the future.
Look at a team like the Nationals, who have young stars like Bryce Harper to complement veteran leaders like Adam LaRoche. The Phillies should follow this model.
If that means trading one of the veterans, so be it.
A championship team is built around a mix of rising stars and veteran consistency. The Phillies lack a crop of rising young position players. By trading a veteran or two, they can bring a new identity to Phillies baseball.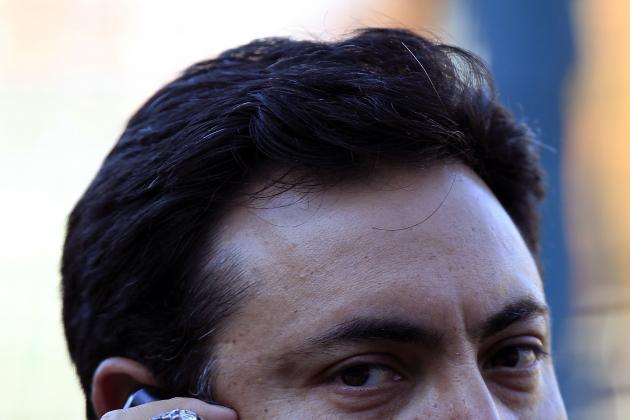 Chris Trotman/Getty Images

With a flick of Ruben Amaro's wrist, the Phillies can lower their team's budget by tens of millions of dollars and also bring a bright prospect or two into the organization.
With an extra $20-25 million, the Phillies could address several needs going into 2013. This flexibility would also give the Phillies the ability to make a potential mid-season trade to help the team in a push for the playoffs or another divisional title.
It's always important to have options in baseball; the Phillies found that out last year. Yet right now the Phillies are always on the cusp of going over the luxury tax threshold.
Trading a high-priced veteran could give them the breathing room they need to make a move if the injury bug or underperformance happens again in 2013.
Some extra cash could become very valuable come the trade deadline in 2013 and beyond as the Phillies enter into a transition period of aging stars and an uncertain future.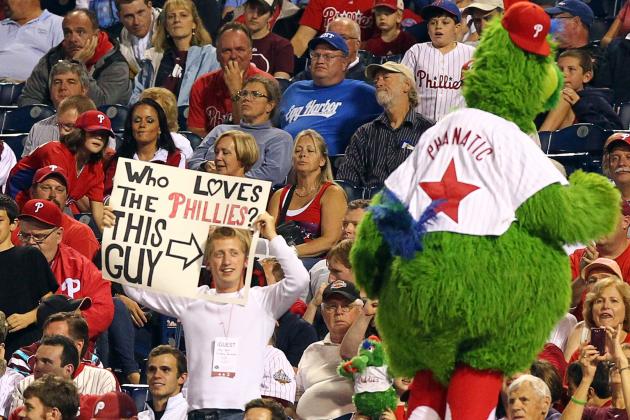 Hunter Martin/Getty Images

One of the first things to happen when a team full of veterans does not live up to expectations is the loss of the fanbase.
We saw that last year in Philadelphia when their sold-out streak came to an end.
A dedicated fanbase is the foundation for success over an extended period of time. Just ask the New York Yankees.
One way to fix the problem is to bring in a young star player that the fanbase can get excited about. Excluding Darin Ruf, the Phillies don't have players like that in the farm system, so a trade must happen to acquire one or more.
If the Phillies can find a way to bring in a young star third baseman or outfielder to Philadelphia, fans would flock to Citizens Bank Park to see if they have the potential to be the next Chase Utley or Ryan Howard.
The Phillies' dedicated fans may be the most important thing that they have going for them. Losing the fans would mean losing that $170 million payroll the city has been enjoying for the last several years.
Get the fans excited again. Make a big trade to bring some excitement back to Philadelphia.