4 Dallas Cowboys Who Must Step Up After Injury to Bruce Carter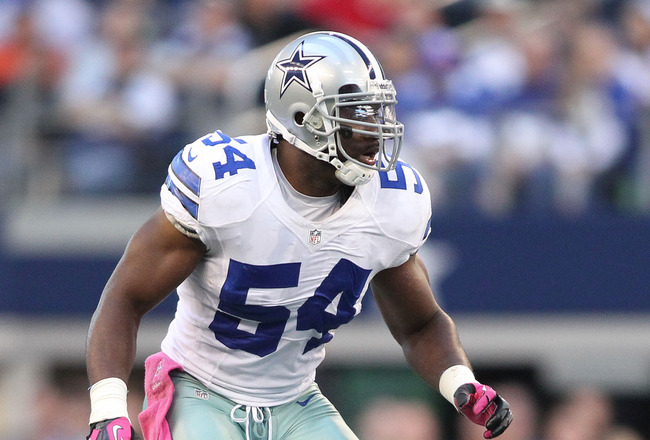 Tim Heitman-US PRESSWIRE
Dallas Cowboys linebacker Bruce Carter left the team's Thanksgiving game against the Washington Redskins with an elbow injury, and it could have massive implications on the rest of the season for Dallas.
According to Ian Rapport via Twitter, Carter was immediately declared out after the awkward injury:
Cowboys LB Bruce Carter has been declared OUT with a left elbow injury. One of many...

— Ian Rapoport (@RapSheet) November 23, 2012
It's an unfortunate turn of events for the Cowboys, who thought all was lost after Sean Lee went down with a season-ending injury earlier in the year. Instead, Carter stepped in and played just as well while becoming the leader of the defense.
If Carter misses an extended period of time, there are several players that must step up in his absence. Let's take a look.
Ernie Sims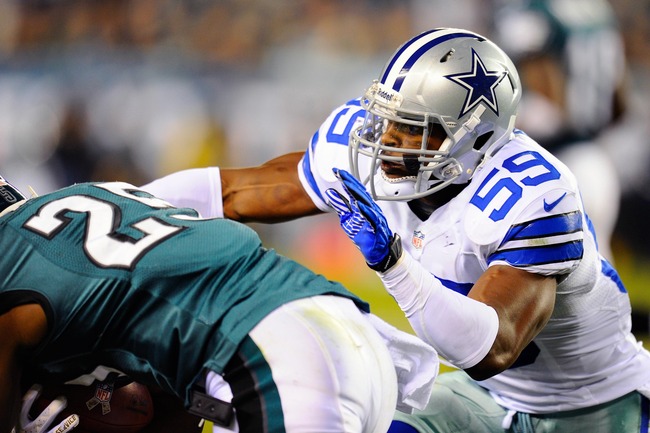 Dale Zanine-US PRESSWIRE
Ernie Sims stepped in for the Cowboys once Bruce Carter went down with the injury. Sims is still relatively new to the Dallas roster considering he was not with the team at the start of the season.
Sims is a versatile player that has played in multiple different defensive schemes. So far with the Cowboys in 2012, he has racked up 18 tackles in limited time.
Now a seven-year veteran, Sims is going to have to step up in a big way with Carter out. He's got the experience, but needs to elevate his play in order to make up for the gaping hole on the defense.
Sims seems up to the task, but whether he can have the same impact as Carter remains to be seen.
Dan Connor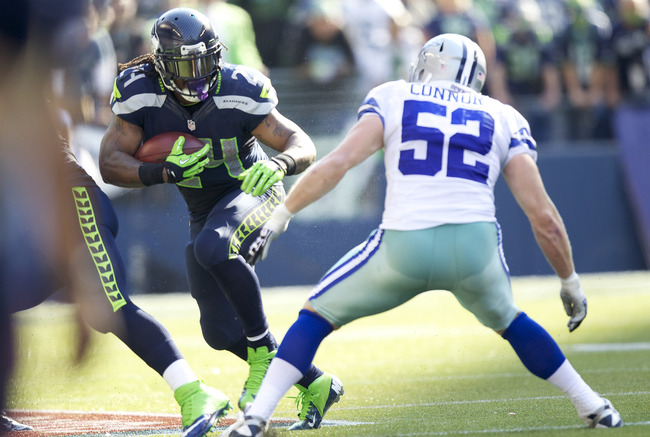 Stephen Brashear/Getty Images
Dan Connor is the other starting inside linebacker in the Dallas Cowboys' 3-4 scheme, but he's going to have to elevate his game to a new level in order to make up for not having Carter on the field.
Now in his fifth year, Connor has only recorded 17 tackles in eight games so far in 2012. Last season, he had a breakout year with 75 tackles in 15 games.
If the Dallas defense is going to be able to rebound from the loss of Connor, he's going to have to get back to his 2011 form. If not, the Cowboys are going to have a difficult time shutting down opposing offenses.
Alex Albright
Kelley L Cox-US PRESSWIRE
Alex Albright isn't the biggest name on a national scale, but he could be after the Bruce Carter injury.
As a primary backup in the linebacking unit, Albright could see more snaps the rest of the way than he ever has before, and he better deliver, or the rotation is going to be extremely week.
In his second year out of Boston College, Albright is going to have to step up in order for things to remain business as usual for the Dallas defense.
It's next man up time for the Dallas defense, and Albright could be that man if another injury occurs. The Cowboys depth is being seriously tested, and Albright will have to prove whether he is up to he task.
Jay Ratliff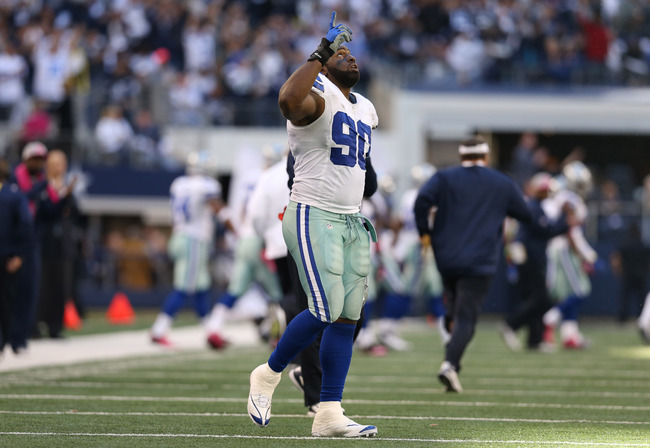 Matthew Emmons-US PRESSWIRE
Jay Ratliff is one of the NFL's best 3-4 nose tackles, but he's missed some serious time this season with a high ankle sprain.
The linebackers have suffered as a result.
When the defensive line is playing great for any team, the linebackers behind them play at an exceptional level. That was especially the case in Dallas as Ratliff was playing at such a high level.
Ratliff missed the Thanksgiving contest against the Washington Redskins, but the Cowboys are going to need him back and playing at a high level with Bruce Carter out.
With Carter out, the true leader on the defense is now Ratliff. He needs to get healthy as soon as possible.
The Cowboys cannot afford to be without both Ratliff and Carter.
Keep Reading

Dallas Cowboys: Like this team?