Panthers vs. Eagles: 10 Keys to the Game for Philadelphia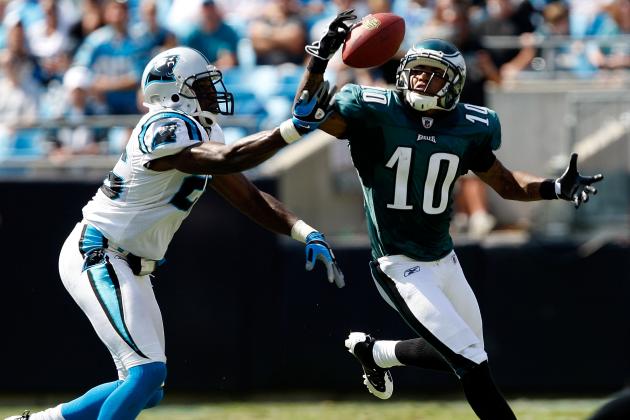 Streeter Lecka/Getty Images

The Philadelphia Eagles have lost six straight and are one of the biggest disappointments of the season, but they are playing the equally disappointing Carolina Panthers. Both teams have explosive talent but cannot seem to capitalize this season.
Unfortunately, the Eagles will be without the services of an experienced veteran at quarterback, and will have to turn to Nick Foles again at quarterback. The Eagles currently have seven losses and are devoid of any momentum whatsoever. Here are 10 keys to winning this game and lifting the team out of its downward spiral.
Begin Slideshow

»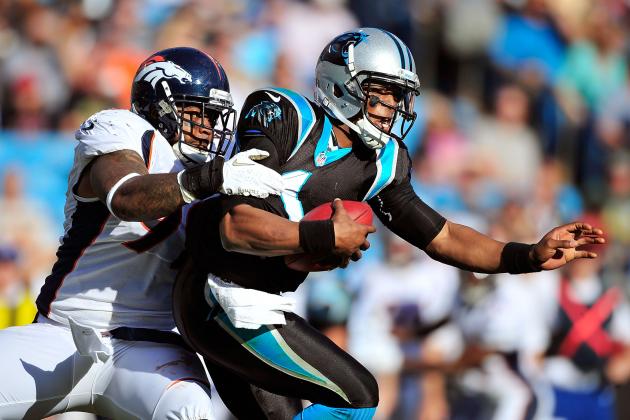 Grant Halverson/Getty Images

Cam Newton has not played particularly well this season, having a passer rating below 80 and having already turned the ball over 19 times. The Eagles need to take advantage of his sophomore slump.
They should get pressure in his face all game, even if it means sending an all-out blitz. Force him to make mistakes, and the Eagles will win this game.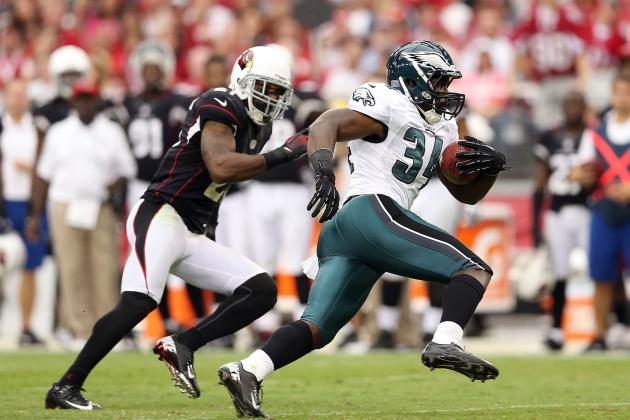 Christian Petersen/Getty Images

Even without LeSean McCoy, it is important that the Eagles keep the opposing defense honest to help the weak O-line in its pass protection.
Especially because the Eagles are starting a rookie quarterback. They will need to keep things as balanced as possible and not force too big of a load on his shoulders.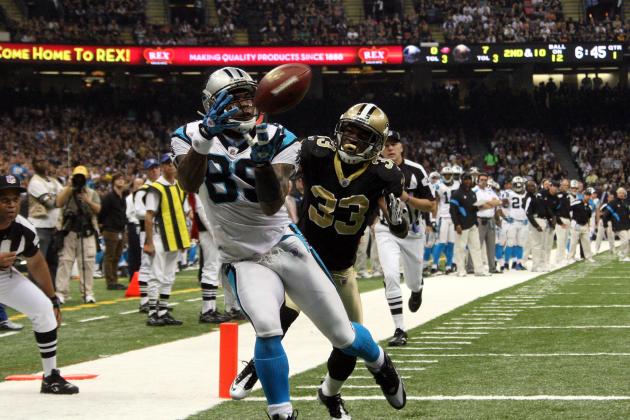 Scott Cunningham/Getty Images

The Eagles were neck to neck with the Washington Redskins last game, but everything fell apart once they started getting beat deep.
The Panthers may be a disappointment, but they are still dangerous. The Eagles cannot afford any mental mistakes or Newton will have many wide-open targets to throw to in the end zone.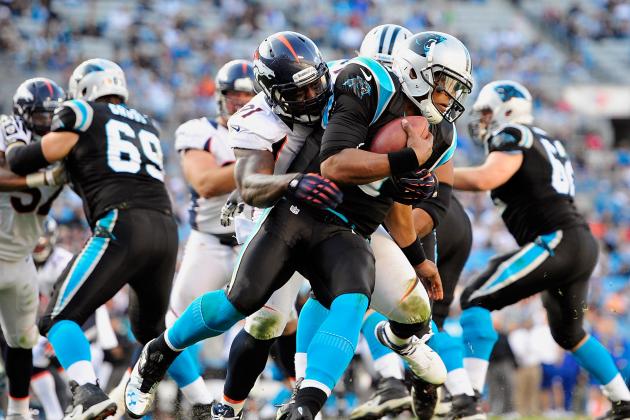 Grant Halverson/Getty Images

The Eagles defense actually looked pretty good at times last game, until long third-down conversions were allowed on the ground by the quarterback. Everyone knows RG3 is good, but to allow him to pick up that much yardage consistently is unacceptable.
The coaching staff needs to adjust their game plan to account for the mobile quarterback. Leave an extra defender near the line of scrimmage to spy the quarterback, such as Mychal Kendricks, who is faster and may be able to keep up.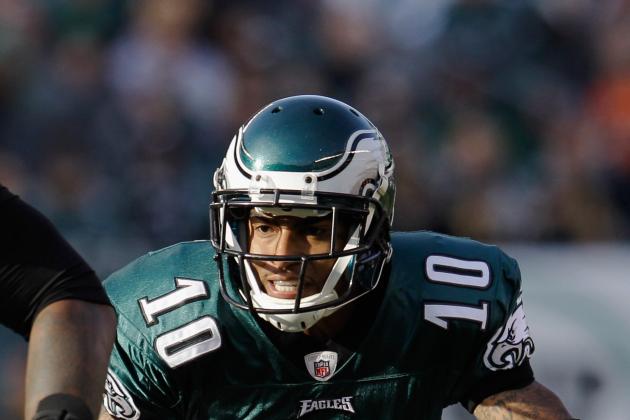 Rob Carr/Getty Images

The Eagles finally started calling screen passes last game, and it worked to perfection on many plays. The Redskins sent pressure and Foles quickly delivered the ball on a quick pass, allowing McCoy to pick up the first down.
With so much speed, the Eagles need to continue to get the ball into the hands of Jackson, Maclin or even Celek and trust them to pick up the yardage after the catch. The O-line is struggling; you must make adjustments based on your personnel.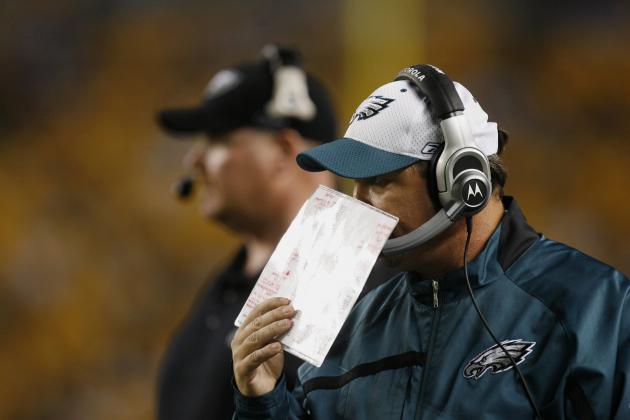 Gregory Shamus/Getty Images

Marty Mornhinweg has been far too predictable this season. Against the Redskins, the screen was working to perfection, but Mornhinweg continued to call it again and again. Soon, the Redskins caught on and dropped the Eagles for a huge loss.
Not everything can be done by the book. Rather than calling the same plays over and over, the Eagles should try to keep the opposing defense off-guard. Against a relatively weak defense in Carolina, it could result in big plays.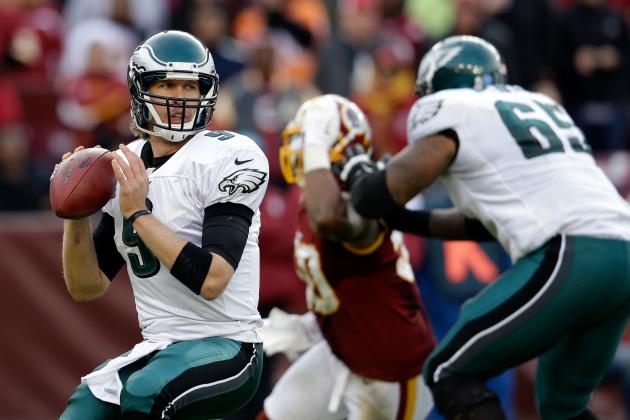 Rob Carr/Getty Images

It may be advisable to run more shotgun plays with Vick under center, as he is a shorter quarterback, but Foles is a giant, standing 6'6". Shotgun plays are predictable, as the offense almost always passes.
Foles has shown inaccuracy and some poor decision-making so far. Don't give him more disadvantages by making the offensive strategy predictable.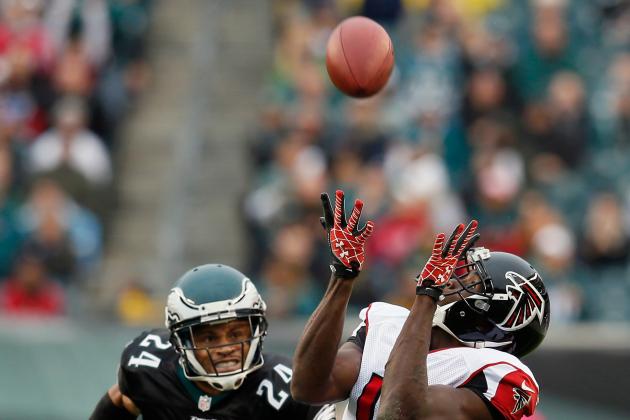 Rob Carr/Getty Images

Nnamdi Asomugha has been the most disappointing signing perhaps in the entire Andy Reid era. Once a shutdown corner, Asomugha is burned deep consistently. While some say it was the safeties blowing coverages, when it happens this consistently it is also likely Asomugha being confused on the field.
Those deep scores have been costly. They have all been game-changing plays. Put Rodgers-Cromartie on Steve Smith. At least if he is burned, he will have the speed to catch him.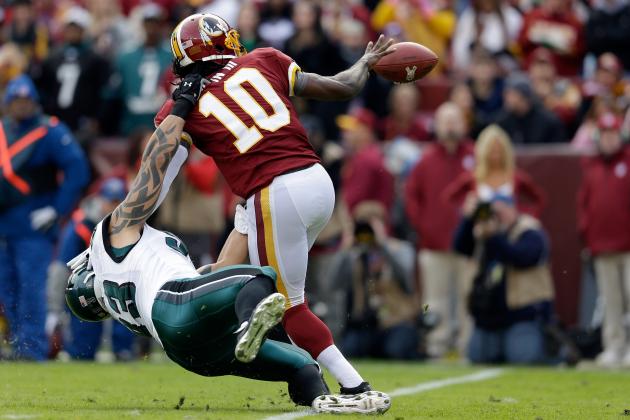 Rob Carr/Getty Images

The sacks have started coming again, but the Eagles still aren't generating the desired amount of pressure along the D-line. Jason Babin has taken a huge step back this season.
With so much depth on the D-line, throw some of the younger guys in there and give the other O-line different looks. The young energy could possibly give the defense some momentum.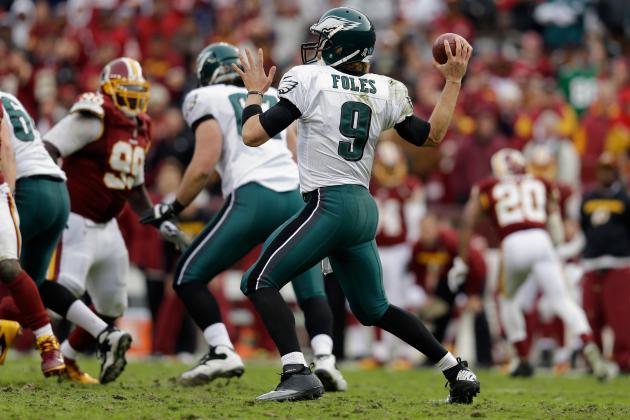 Rob Carr/Getty Images

The Eagles are built for big plays, with so much explosive talent on offense, but there have been few big plays this entire season. Nick Foles may throw picks, but he must throw deep if the Eagles want to win.
Asking for an undersized DeSean Jackson and a very average-sized Jeremy Maclin to outmuscle defenders on short passing plays is asking a lot. Call a play-action pass and let Foles try to hit one of them on a deep touchdown pass.