Liverpool Transfer Prospects: 5 Players Fans Desperately Desire in January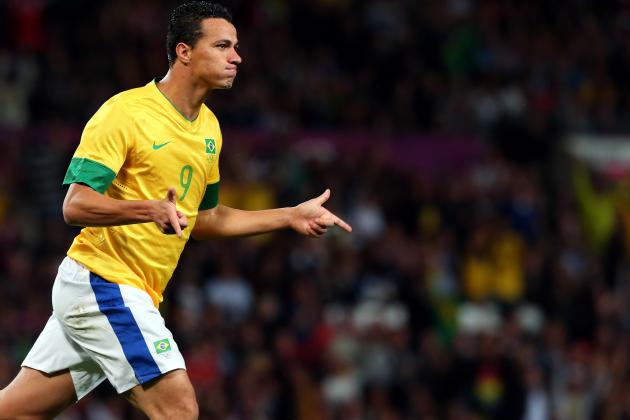 Stanley Chou/Getty Images
Leandro Damiao has once more been linked with a move to Liverpool.
January is fast approaching and a torrent of names linked with Liverpool has already started to flow. Liverpool, for their part, are starting to right their ship and are knocking on the door of the top 10.
If their current form continues, the Reds could find themselves in the top eight or even top six by the time the January transfer window opens.
Now, there are a lot of names that are being linked with Liverpool, some more realistic than others. If Brendan Rodgers' boys find themselves in striking distance of a Champions League berth for the second half of the season, the transfer picture and budget could change dramatically.
So, let's take a look at what players Liverpool might be willing to spend a little extra for should they be in a position to capitalize on the season. Fans will no doubt be drooling at some of these prospects.
As usual, some are more realistic than others, but we'll try and make the links if they're there.
Begin Slideshow

»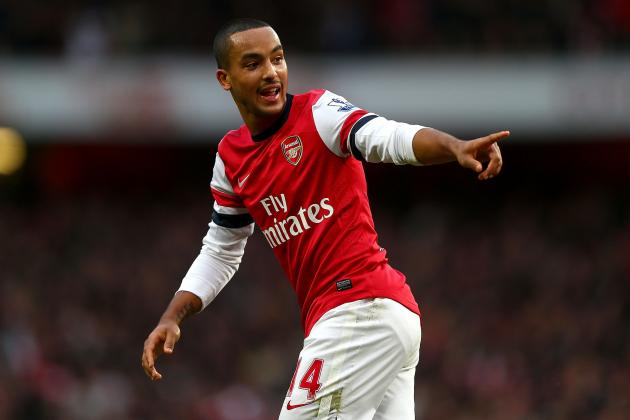 Clive Rose/Getty Images
"So long Arsenal, it's been real!"
Theo Walcott has been linked with a potential move to Liverpool all year.
With the 23-year-old's contract talks stalling with Arsenal, the likelihood of him moving on come January keeps getting higher.
Walcott is an incredibly fast winger who fancies himself a central forward. It's certainly the mentality that Brendan Rodgers wants in his wingers, and the England international has proven himself time and again on the pitch.
He would be a great addition to the squad and its plans. Currently Rodgers is trying to find a winger to play opposite Raheem Sterling, and he's even resorted to putting Jose Enrique out wide in the most recent tie against Wigan.
Unfortunately, the latest rumors on Walcott involve Sterling. Rumors of a swap plus a sum of £8 million from Arsenal to Liverpool have emerged recently.
The latest is Rodgers has quelled the rumors, but weirder things have happened.
Fans might be more keen on keeping Sterling and his seemingly unlimited potential over a known commodity in Walcott, albeit one of the best at his craft in the Premier League.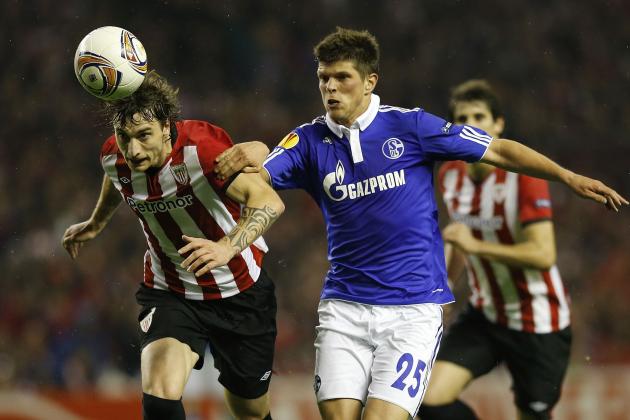 Angel Martinez/Getty Images
Klaas-Jan Huntelaar has scored a stunning 256 goals in 392 total matches in his senior career for both club and country.
At 29 years old, Klaas-Jan Huntelaar has a lot more quality football to play than many give him credit for.
His goal-scoring record is nothing short of prolific, and he has the finishing touch that Liverpool desperately need.
Luis Suarez is having a season to remember but his play will eventually catch up with him, and attacking deficiencies masked by his virtuoso performances will be all too apparent if support isn't brought in eventually.
Huntelaar's contract will end this season, and if Schalke want to get anything for him, their only option is to sell him in January.
They paid £10.5 million for him when they bought him, and he's rewarded them with 40-plus goals. If Liverpool can agree to a price between £6-10 million, that could be prudent for Schalke to jump on.
The Hunter's touch and finish could prove too much for Liverpool to pass on come January. He is a team player and a consummate professional.
At age 29, he's not as young as Liverpool's other targets and recent signings, but his play and professionalism are things that Brendan Rodgers could use to impress upon his young stable of players.
Mike Hewitt/Getty Images
In three seasons, Damiao has 74 goals and counting.
Leandro Damiao is a physical striker with a top goal-scoring record. He has the strength and finish to help Liverpool for many years to come.
At 23, he is young and his potential is uncapped. Next to Neymar, Damiao is the best young player coming out of Brazil.
Liverpool will have to fight for him if they want him, but it would definitely be a move for the here and now as well as the future. Damiao is a hot commodity, and Liverpool likely won't be the only club going after his signature.
The young Brazilian has scored 74 goals in 126 matches for S.C. Internacional. He was the top scorer in the 2012 Olympics with six goals.
It would be a perfect signing for Liverpool. Damiao has the physicality to play in the Premier League, the ability to play in Brendan Rodgers' possession-laden system, and the finishing quality to help Liverpool get to the Champions League sooner rather than later.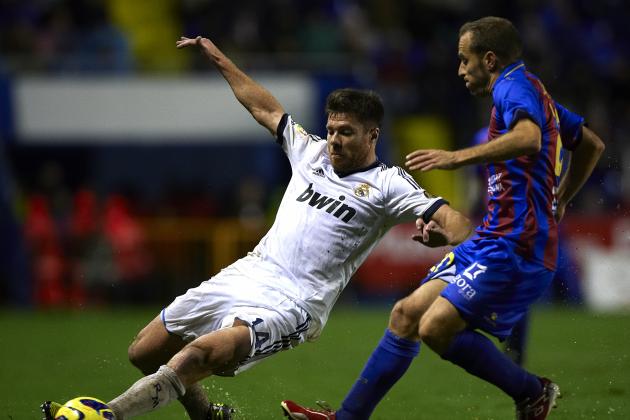 Manuel Queimadelos Alonso/Getty Images
Xabi Alonso still openly loves Liverpool.
The return of Xabi Alonso would be met with mutual love and adoration from both sides. Fans have not forgotten the potent midfield combination that was Steven Gerrard and Alonso.
Alonso would be welcomed back with open arms by Gerrard, as he told the Daily Mail earlier this month.
A contract standoff between Alonso and Real Madrid has the 30-year-old considering a return to England, according to the Mirror.
The transfer fee could range from moderate to robust, and Fenway Sports Group might not be willing to pry open the kitty.
Alonso is 30 however, and Brendan Rodgers is familiar with Jose Mourinho, so anything can happen.
This one is unlikely, but things can get very heated very fast in the transfer window. It's definitely something fans would love if it came to pass, but none of the parties involved are hanging their hats on it or even particularly considering it at the moment.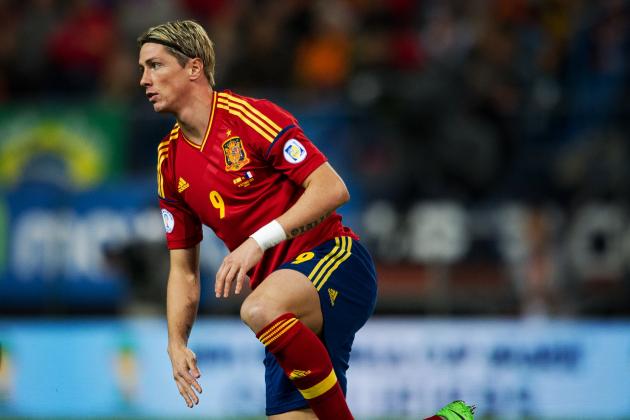 Jasper Juinen/Getty Images
The return of El Niño would be one for the ages.
There was already a little smoke with this earlier in the season, but now with the sacking of Roberto Di Mateo, it might be a possibility once more.
It seems farfetched, especially since Rafa Benitez has been brought in to complete the season at Stamford Bridge.
It's rather obvious why Roman Abramovich chose Benitez, besides his being a world-class manager. Benitez knows what makes Fernando Torres tick, and Torres has said in the past that Benitez is the only manager that can help him get better.
If that doesn't happen and Torres does not get better, then Chelsea might be willing to let him go. It may not be as soon as January, as that might be too soon to judge Benitez's performance.
If Abramovich and Co. still plans to bring in Radamel Falcao in January, then that might leave Torres unhappy if he has to sit on the bench.
It's a very, very long shot, but it's something fans could be in favor of. There's still a bitter taste in some fans' mouths about Torres leaving for Chelsea. Some see him as a traitor; others see it as shrewd business on the part of Liverpool.
In any case, the prospect of having Torres return to Liverpool, with Luis Suarez being moved back out to the wing and Steven Gerrard holding down the central midfield is mouth-watering to say the least.
It all depends on how Torres plays and what Chelsea plans to do in January.
A reunion may be in the cards, however unlikely.