New England Patriots: 4 Players That Deserve the Most Pro Bowl Consideration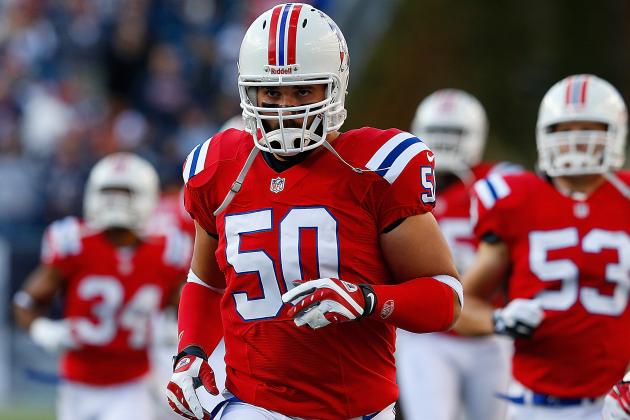 Jim Rogash/Getty Images

The New England Patriots have a laundry list of players who have made trips to the Pro Bowl. Tom Brady, Wes Welker, Logan Mankins, Vince Wilfork, Brandon Lloyd, Rob Gronkowski, Matt Slater and Jerod Mayo have all been given a trip to Honolulu in the past, but they are not the only ones deserving of the honor.
There are three other players in particular on the 2012 Patriots who have earned the right to at least be in the conversation to represent the American Football Conference for their first time in Hawaii this January.
Begin Slideshow

»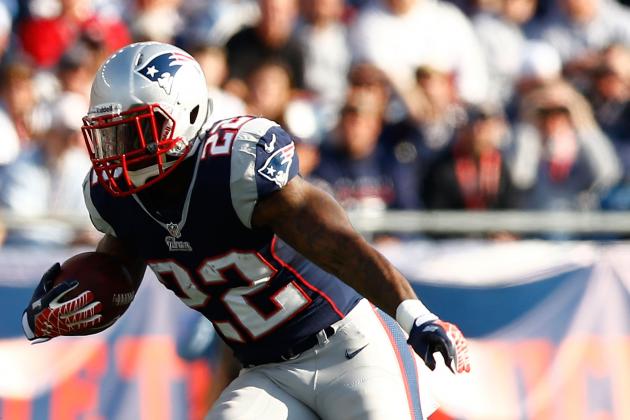 Jared Wickerham/Getty Images

Ridley may be coming off a very quiet performance Sunday against the Indianapolis Colts, but that was largely a reflection of the offensive line, not Ridley. He was repeatedly met in the backfield as the Colts overwhelmed a line that included two backup guards in the absence of Logan Mankins and Dan Connolly.
Ridley has been all the Patriots hoped for and more this season, as he is well on his way to a 1,300+ yard season and double digit touchdowns. He is still not talked about much around New England, but he deserves some recognition this season.
He has added an explosive element on the ground that the team lacked while featuring BenJarvus Green-Ellis in past seasons.The sky is the limit for this young back in an offense against which teams are always geared up for the pass.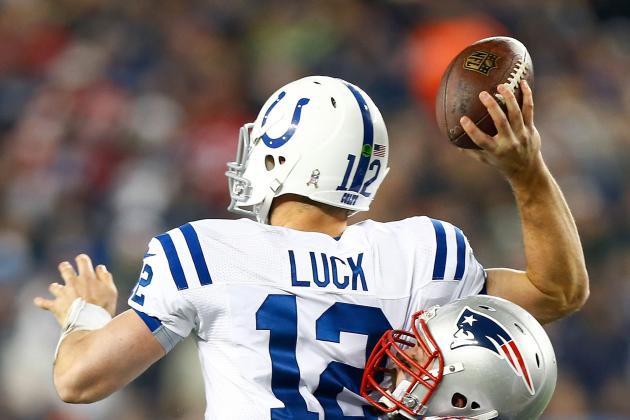 Jared Wickerham/Getty Images

There were questions this season as to who would start at defensive end opposite rookie Chandler Jones. When the job was given to Rob Ninkovich, there was some doubt as to how he would hold up playing defensive end full-time after previously working as an outside linebacker.
Ninkovich has caught fire of late, registering at least a half-sack in four consecutive games, bringing him into a tie for the team lead with Jones with 6.0. The more impressive part is that with six games remaining, Ninkovich has already tied Mike Vrabel (2007) for the team's all-time record with five forced fumbles.
To cement a spot in the Pro Bowl for himself, Ninkovich may have to continue his sack streak the rest of the way, as he currently ranks eighth in the AFC in sacks. The fact that he is even in the discussion means he has been wildly successful at a spot where some, myself included, were not sure he could play.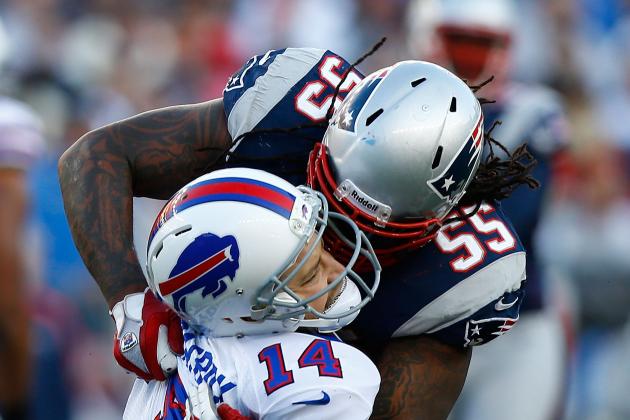 Jared Wickerham/Getty Images

Jerod Mayo may be the leader of the Patriot defense and linebacking corps, but it is hard to argue that Brandon Spikes has not made the bigger impact this season. Spikes has brought a physicality and edge to the middle of the Patriot defense that it has been missing for a long time.
Spikes lays down a hit every week that makes players want to reconsider coming his way again. Sometimes that may come at a price, as it did when he drew a roughing the passer call against the Buffalo Bills.
More often, though, these plays have benefited the New England defense as he has forced four fumbles and come through with a sack thus far in 2012. He is also second on the team with a decent 70 tackles, behind of course Mayo.
If there were a stat for how many of those tackles were bone-crunching hits, Spikes would be blowing away everybody else who wears the red, white and blue.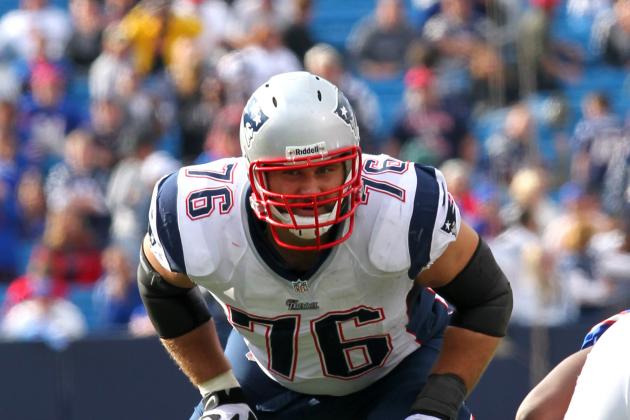 Timothy T. Ludwig-US PRESSWIRE

Entering into the 2012 season, there were many questions about the offense line. Brian Waters, will he show up? How will Nate Solder hold up with Matt Light retiring?
Another huge question was whether or not right tackle Sebastian Vollmer could stay healthy, because when he does, he has the ability to dominate. He has not been without injury the entire season, but he has managed to start all 10 games to this point.
This season he has largely neutralized the man across from him and has been the most consistent presence on the New England offensive line. If you have been watching, you probably have not been hearing his name much, a great sign for an offensive lineman.
His play has been recognized previously with an Associated Press All-Pro Second-Team pick to his name following the 2010 season, but he has never earned a trip to the Pro Bowl. Of course, if the Patriots get to where they want to be this season, none of these players will be going to Honolulu anyway.