What to Watch for When Mike D'Antoni Debuts on Lakers Sideline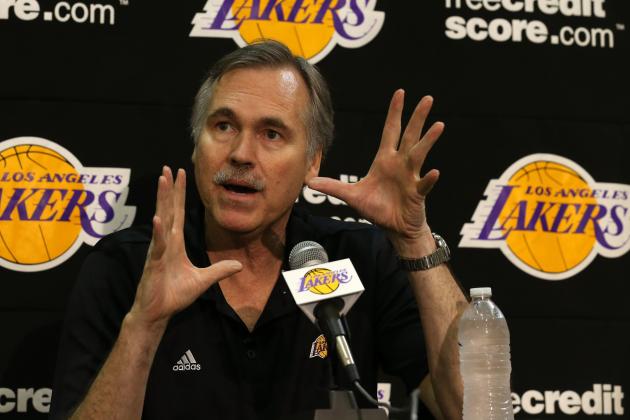 Stephen Dunn/Getty Images

The debut that no one saw coming is here.
New Los Angeles Lakers head coach Mike D'Antoni is reportedly going to make his sideline debut in Tinseltown. Like for real.
According to Howard Beck of the New York Times, the man with the mustache, Magic Mike himself, has stated that he will be coaching from the sidelines when the Lakers face off against the Brooklyn Nets.
D'antoni says he will coach tonight

— Howard Beck (@HowardBeckNYT) November 20, 2012
To be honest, though, the "when" surrounding D'Antoni's coming-out party was always irrelevant. What actually mattered is what transpired once he officially assumed Mike Brown's seat, the same seat that many had hoped would be Phil Jackson's once again.
Yes, his inaugural appearance is just one game, a needle in the haystack that is the NBA's regular season.
But what happens during this one game that will speak volumes about the rest of his time in Los Angeles.
Begin Slideshow

»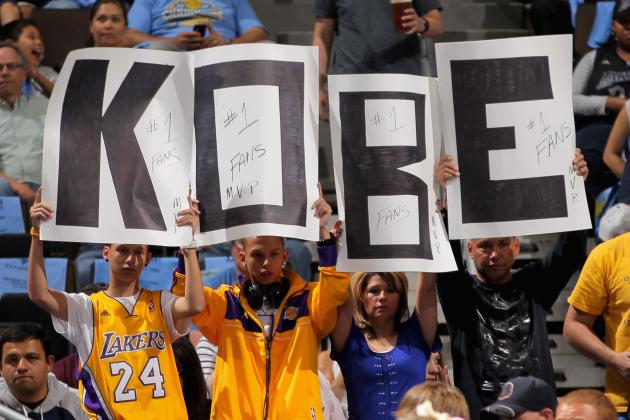 Doug Pensinger/Getty Images

Since Mike D'Antoni is making his debut against the Nets, he will be in Los Angeles in front of the home crowd.
Most coaches would prefer to make their sideline debut at home, though, right?
Of course. Except that for D'Antoni, the situation is different.
This will be the first time he is greeted by Lakers fans as the team's head coach. And just to be clear, these are the same fans who were chanting Phil Jackson's name a couple weeks ago, not D'Antoni's.
Like it or not—and it's probably the latter—D'Antoni isn't just replacing Mike Brown, he's replacing Jackson as well.
Fans were led to believe that Jackson's return was but a formality, so you could imagine their shock—borderline disdain—when D'Antoni was named Brown's successor. Even D'Antoni himself was surprised he got the job.
But after the Lakers won four of their last five, there's a better than good chance the coach receives a warm welcome.
Still, with so much controversy surrounding his hiring, you simply won't know for sure until it happens.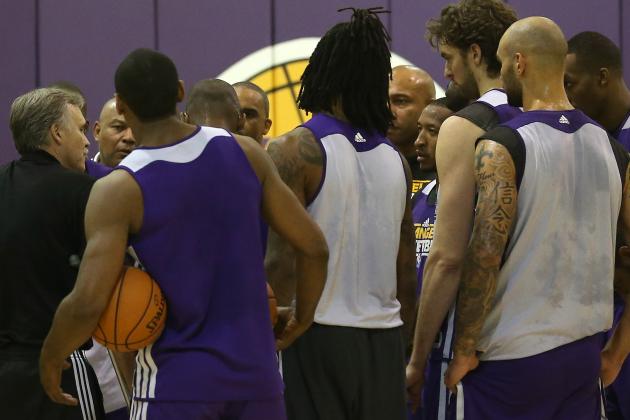 Stephen Dunn/Getty Images

It's been all warm and fuzzy for Mike D'Antoni and the Los Angeles Lakers thus far, but we'll have to see if that continues outside of closed doors.
No, we shouldn't expect full-blown arguments, but we will truly see how much this squad respects their new coach by seeing how they react to him in team huddles during timeouts.
Again, it's unlikely we'll see Kobe Bryant rip the clipboard out of D'Antoni's hands and draw up a play for himself. However, it will be interesting to gauge how engaged each team member is during in-game meetings.
Is Dwight Howard giving D'Antoni his full attention? Do the players on the bench feel included enough to join the huddle as well? Is D'Antoni making eye contact with his stars and they with him?
Remember, words can be empty. Actions, however, cannot.
Which means we must keep an eye on the Lakers' sideline body language during D'Antoni's debut—from Kobe all the way down to Robert Sacre.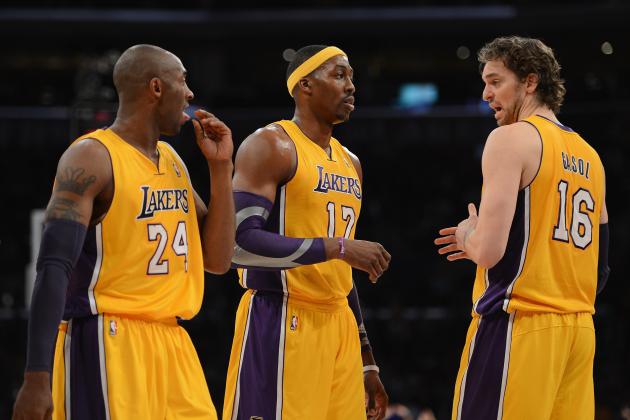 Harry How/Getty Images

This goes beyond the huddle.
Coaching superstars—let alone a barrage of them—is never easy. While Mike D'Antoni is no stranger to the superstar psyche, he has a murky track record with coaching them.
Yes, he, Steve Nash and Amar'e Stoudemire probably get together for offseason BBQs, but D'Antoni did struggle when coaching Carmelo Anthony with the New York Knicks.
Subsequently, the approach D'Antoni takes in this one is relatively unknown. Will he pull a star aside during game stoppages for a quick word? Will he even try to advise Kobe Bryant and Dwight Howard the way he did 'Melo? How will he react—if at all—when they do something poorly?
D'Antoni is considered a players' coach, but these aren't any ole' players he's coaching in Los Angeles—these are superstars. More superstars than D'Antoni has ever coached—save for his duties with Team USA.
Will he be able to succeed where Mike Brown failed and establish himself as an authority figure without bruising egos?
The first game D'Antoni spends in the hot seat will be our ticket to an answer.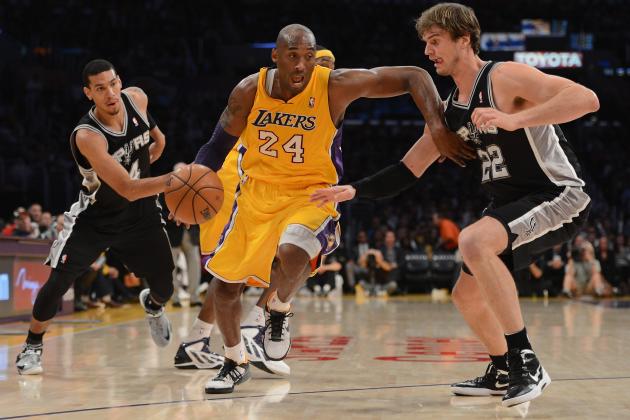 Harry How/Getty Images

We've watched as the Lakers have dropped 114 or more points in each of their last two contests, but that was with Mike D'Antoni in the locker room.
While one could predict their offensive attack will only be more potent with him by their side, that's not necessarily the case.
Upon being present, D'Antoni may insist—in the most mild of ways humanly possible—that Los Angeles adhere to his offensive ideals even more. Though this could result in more points scored, it could also result in an increased number of turnovers and missed shots as well.
Let's not neglect to mention the anxiety factor for both parties.
Stars like Kobe Bryant and Dwight Howard have egos, but will they be thinking too much, be more self-aware of how well or poorly they're running his system knowing that D'Antoni is watching in person and not on TV? And could D'Antoni become flustered by being thrust onto the brightest stage in basketball at a moment's notice?
It seems pedestrian, but when a team of this caliber—especially one so recently put together—incurs any type of change, everything affects their execution.
Everything.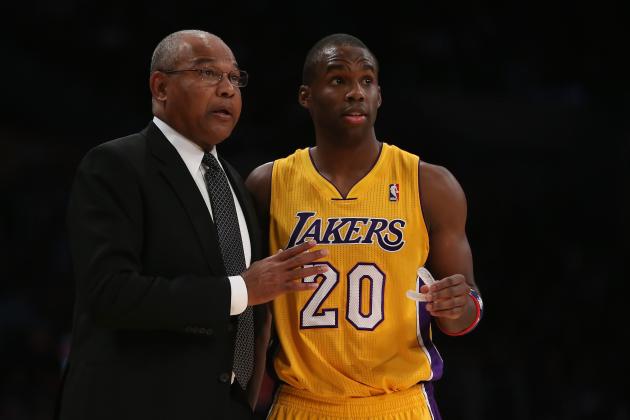 Jeff Gross/Getty Images

Obviously, Bernie Bickerstaff has been coaching the Lakers under Mike D'Antoni's supervision for the past few games.
That said, both Jodie Meeks and Antawn Jamison continue to play fewer than 20 minutes a game. D'Antoni is not known for stretching his rotation beyond eight or nine guys. But he loves firepower off the bench, so the burn either player receives could increase.
We also have to keep our eye on how he handles the minutes of his stars.
If D'Antoni makes his debut against the Nets, Kobe Bryant, Dwight Howard and Pau Gasol are likely to log heavy minutes as Los Angeles attempts to get over .500.
Also, with Steve Blake still day to day, the point guard rotation is a source of further intrigue. Would Blake get the start if ready to go? Would Darius Morris' playing time suffer as a result?
All this and more will be answered when D'Antoni sets up shop next to the scorers' table for the first time.
Which—as questions such as these continue to plague the Lakers—simply cannot happen soon enough.
All stats in this article are accurate as of November 20th, 2012.