Green Bay Packers Top 10 Reasons for Giving Thanks in 2012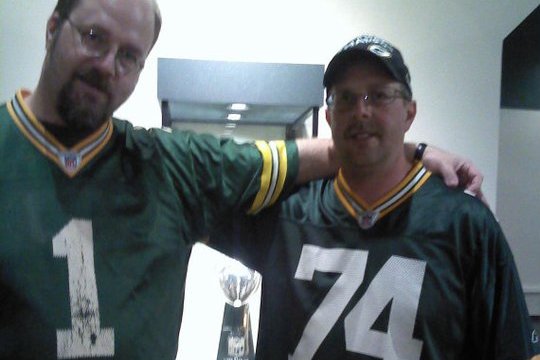 My brother and I stand in front of the Lombardi Trophy the Green Bay Packers earned in the 2010 season
Vince Lombardi told his players to prioritize the three F's of their life in the order of faith, family and football.
Those lines tend to blur in Wisconsin, where the Green Bay Packers are fan owned. Families gathering for Thanksgiving are basically ownership meetings. Jerseys are considered formal enough for church, where sermons are likely to make reference to a team that is the very fabric of the state's culture.
Why not? Jesus spoke in parables to His followers, helping them to learn how to apply knowledge from those things more familiar to those things less tangible.
Not only are the Packers familiar to fans, but the results are tangible. Football is perfect not only because it is widely enjoyed, but largely offers very measurable results for the choices made.
Everything carries a lesson.
Take the Seattle Seahawks "win" on a Hail Mary in Week 3. It should never have happened because an interception was nullified by a penalty on a rule that was not to apply outside the pocket. A penalty was left uncalled on the play.
And of course there is no way it was a simultaneous catch. Set aside that the ball was secured (even if by two players) against the body of M.D. Jennings, making any justification that control was shared irrational.
The rule is not whether it is a shared possession, but whether that possession was simultaneous. Jennings was the first to control it, even if the catch was not considered complete until he landed in the end zone.
The Packers could focus on the potential that the loss might result in a poorer seed or no playoff berth at all. Or Green Bay can be thankful the play is widely viewed as the worst call ever, generating goodwill and ending the NFL referee lockout. (The league's version that the lockout was ending anyway is about as believable as their justification for the blown call.)
In the spirit of Thanksgiving, we can focus on what we have rather than what we lack. Now that every team has played 10 games (so things can be measured on a level playing field), here are the top 10 things Packers fans have to be thankful for leading up to the 2012 holiday...
MJ Kasprzak is a Green Bay Packers shareholder and a paid columnist for Examiner.com on the San Jose Sharks and Bay Area Christian issues.
Begin Slideshow

»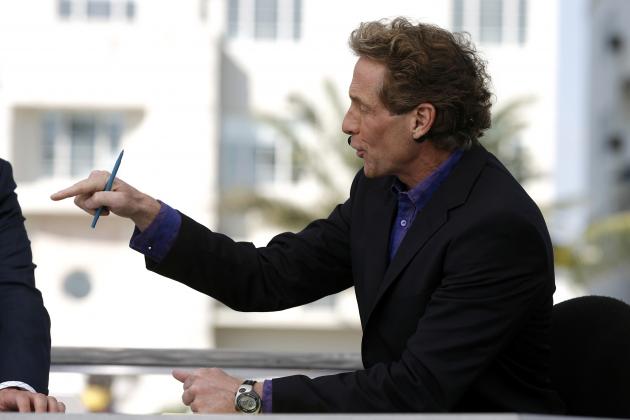 Allen Kee/Getty Images

As Steven A Smith tries to tell Skip Bayless all the time on ESPN's First Take, "Aaron Rodgers is a baaaaaaad man!"
Bayless is the very definition of a hater. Presumably as a result of his man-crush on Brett Favre, he can never give Rodgers credit, and he goes out of his way to give him blame. He also selectively applies criteria to count against Rodgers, but not Tom Brady, Eli Manning or even Tim Tebow.
Rodgers cost the Pack that first playoff game on a final play that only happened because the referees missed an offsides and facemask by the Arizona Cardinals. Brady failed in his home playoff game last January, but Bayless continues to call him clutch.
Only Brady has more losses than wins in the playoffs since reaching 18-0 nearly five years ago. That is why—unlike the player with the best career regular season passer rating—Brady's numbers go down in the playoffs.
Bayless is full of justifications like, "Rodgers has so many weapons." No doubt the Packers receiving corps is better than New England's, but in 2011, Rodgers outperformed Brady when he had an all-time great corps in 2007.
Of course, he never had a line like the one Brady sits forever behind. The statuesque quarterback would not last one second behind the Packers' offensive line.
Moreover, Bayless has no answer for what Rodgers is doing this season. He has the best TD-to-interception ratio in the league despite being without his top tackle, running back and wide receiver, plus injuries at other offensive spots this season. Yet he has the top passer rating (107.3).
The chip on Rodgers' shoulder began when he could not get an offer to college, grew when he was passed over for hours on draft day and fermented under the resentful shadow of Favre. It makes him play better, as evidenced by only one career playoff loss (last January) when a team mocks his championship belt celebration.
Keep hating, Skip, and Rodgers might pass Brady in titles before Tom is done playing.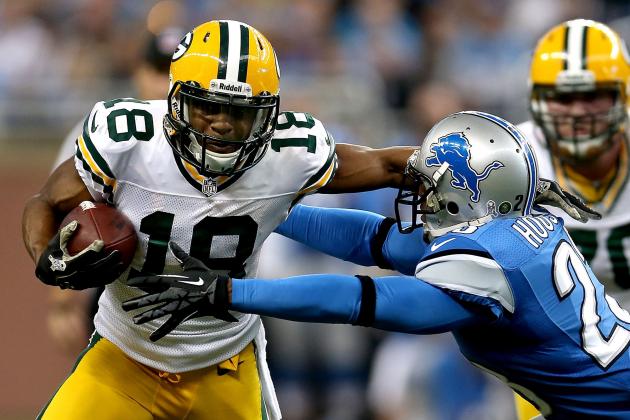 Matthew Stockman/Getty Images

How can anyone talk about Percy Harvin for MVP?
Randall Cobb is also a threat receiving (54 receptions for 574 yards and seven touchdowns), rushing (eight carries for 115 yards) and returning (24 kickoffs for 627 yards, 19 punts for 211 yards) a football. His 1267 all-purpose yards is 180 more than Harvin, albeit aided by Harvin's missed game.
Cobb also played quarterback in college and would be a better choice there than the current Green Bay Packers backup, Graham Harrell. (He Who Could not Execute a Handoff.) That kind of makes Cobb a quadruple threat—watch for a pass from him when the team needs a big surprise play.
Cobb's development is tremendous considering his lack of experience at wide receiver. In just his second year there and in the NFL, he has emerged into one of the 50 best receivers in the game, filling in admirably when both Greg Jennings and Jordy Nelson were hurt.
How good is this kid that he already has worked his way into the starting lineup? His leap forward has shown the Packers that both Jennings and the aging Donald Driver can be allowed to walk in the offseason without this unit losing its elite status.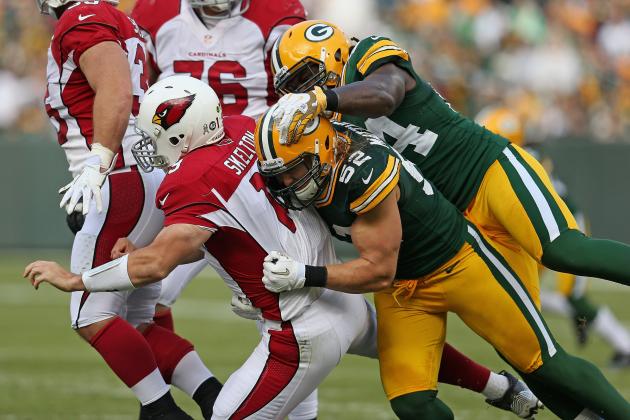 Jonathan Daniel/Getty Images

Despite missing a game, Clay Matthews, III (nicknamed "The Bloodline" because his father, uncle and grandfather all played in the NFL) is among the top players in sacks with nine. He also has 31 tackles and a forced fumble.
More than that, he wreaks havoc on the opposing offense. Every game, his presence causes quarterbacks to throw early or scramble, and blockers to move early or require help.
There is no substitute for a dynamic linebacker in a 3-4 defense, and Dom Capers knows how to get the most out of him. He has been called upon all the more because there have been three season-ending injuries to the unit (Desmond Bishop, D.J. Smith and Nick Perry) and one more (Frank Zombo) who missed half the season.
Bob Levey/Getty Images

The Green Bay Packers were expecting last season's defense that gave up more yards passing than any other in NFL history to rebound.
Tramon Williams was back to nearly 100 percent. Sam Shields was bound to be closer to the player he was as a rookie than the player he was last season. Davon House was going to be healthy and have a year of digesting this defense.
And the defense added talent with the first six picks of the draft. Not only would Jerel Worthy and Mike Daniels add depth to a thin defensive line, but Nick Perry would give the team a better pass rush complement to Clay Matthews.
Yet the rookie who has made the most impact is Casey Hayward. He leads all first-year players with five interceptions while adding 37 tackles and a forced fumble, making up for the fact that none of the three veterans has been much more reliable than last season.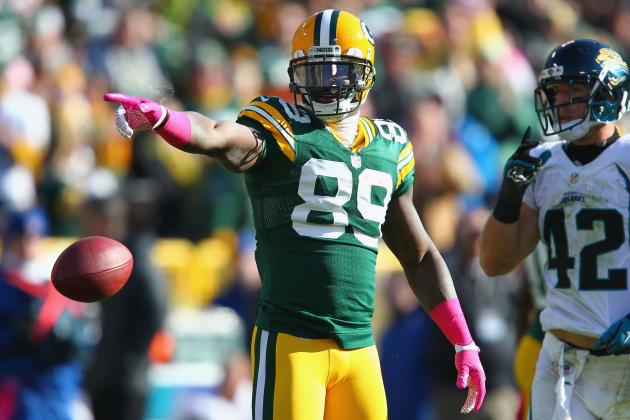 Dilip Vishwanat/Getty Images

James Jones was known less for the passes he caught during the 2010 Green Bay Packers title season than the ones he dropped. Yet he was re-signed during the following summer to a three-year extension worth about $10 million.
Afterward, he dropped to fourth on the depth chart. Meanwhile, Cullen Jenkins signed for a little more to move to Philadelphia. Now Jenkins is struggling along with the rest of the Eagles while Jones is enjoying a breakout season.
A big target with speed, JJ had been primarily used as a slot receiver for big plays until this season. Because of injuries, he has been in on almost every play, and it seems the involvement has improved his focus and versatility.
His 42 catches and 495 yards rank third on the team, but his eight touchdowns are tied for second in the league among wide receivers. His paltry 11.8 yards per catch is just an indication of how important he is in the red zone, and better yet he did not drop his only pass of the season until last week's win over the Detroit Lions.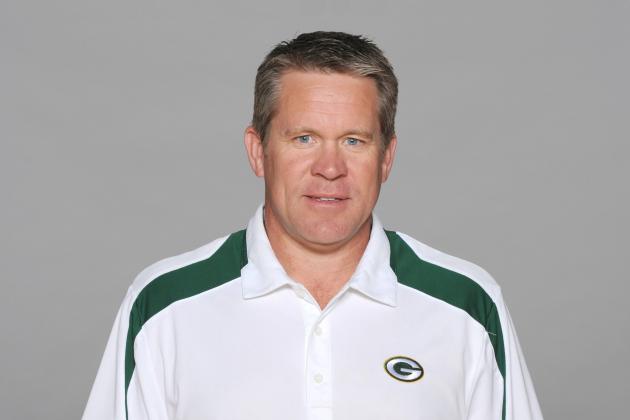 NFL Photos/Getty Images

As late as the 2010 regular season, the Green Bay Packers were outplayed almost every game on special teams. That is no longer the case.
Despite Mason Crosby's struggles in the kicking game, the Packers have been making plays on special teams. The Pack averages three more yards per punt return and 4.7 more per kick return than in 2011.
Punter Tim Masthay's solid 44.5-yard average on punts is all the more impressive in windy Lambeau Field when you consider that over half of them are downed inside the 20—more than six times as many that end up as touchbacks.
Masthay also has a touchdown pass on a fake field goal. John Kuhn ran for a first down on a fake punt. Green Bay has recovered an onside kick and blocked a punt.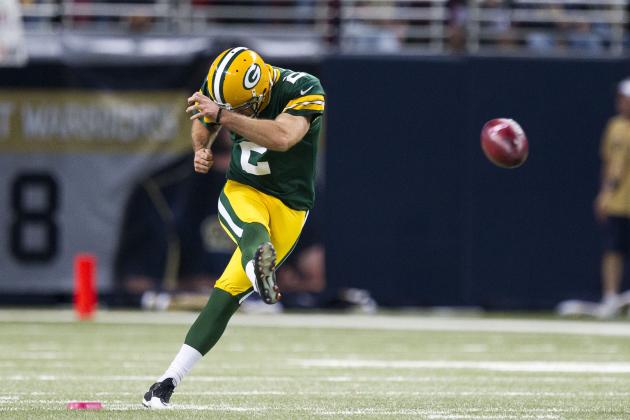 David Welker/Getty Images

Mason Crosby was another Green Bay Packers re-signing in 2011. He played as he was paid last season, earning a spot in the top quarter of NFL place-kickers.
Not so much this season. He has missed seven of 18 field goals, including three under 40 yards and four of the five he has tried from 50-plus. He even got an extra attempt last week because Jim Schwartz joined the foolish line of lemmings trying to call timeout right before a big kick is snapped.
So how is this a good thing? Because the Packers are winning without a competent kicker. Imagine how good this team would be with someone doing his job at that position?
Even though coach Mike McCarthy did not dump Crosby after last week's debacle, the best tackling kicker in the NFL is certainly on a short leash. Either he gets better before the playoffs or someone better is brought in.
There are many kickers out there to try out. Only one of them has to prove more reliable in the six weeks before the playoffs to be an improvement.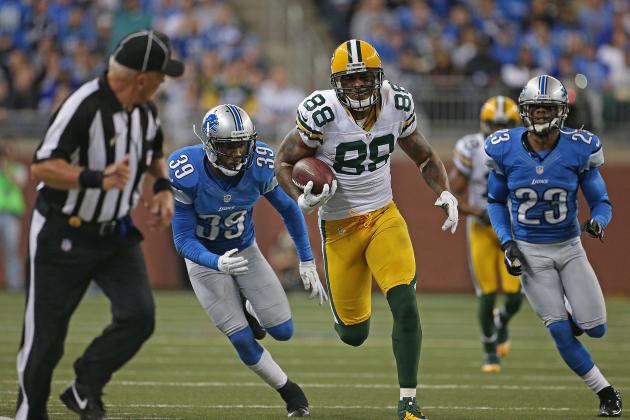 Leon Halip/Getty Images

Jermichael Finley appeared to wake up on Sunday in Detroit. Then he opened his big mouth again and ruined it.
Finley could not resist telling the Milwaukee Journal-Sentinel one more time how he and quarterback Aaron Rodgers lack chemistry. He wants Rodgers to trust him and throw to him more.
Maybe you should catch it when he does. And stop criticizing him through the media and your agent.
This slide was going to be about him likely talking his way off the Green Bay Packers. But since this is about this year, it is worth pointing instead to the threat he still poses, especially in the red zone.
Teams remember the player on his way to a 1000-yard season before being hurt in 2010. They know he is capable of being the guy that was voted into Top-100 the NFL's best players the next offseason.
If defenses do not commit to stopping him in zone or by putting a talented player on him in man-to-man coverage, Rodgers will stop looking everywhere else first.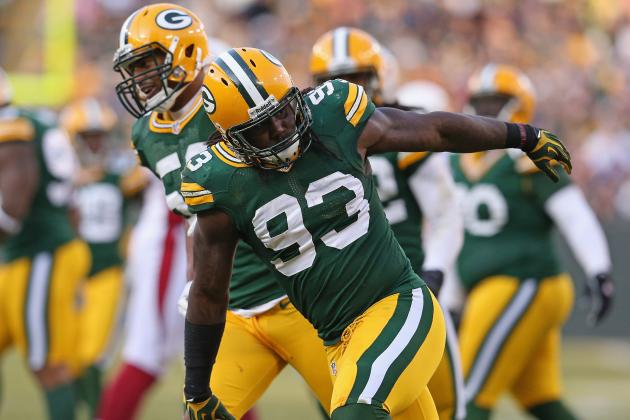 Jonathan Daniel/Getty Images

There are as many Green Bay Packers out with injuries as the team is allowed to put on the field at any given time.
No problem. The Packers went through this with 15 players on injured reserve in 2010 and still won Super Bowl XLV. Many injuries opened many doors.
Nick Barnett going down freed A.J. Hawk from having to take on his blockers and allowed Desmond Bishop a chance to show he was better. Jermichael Finley's injury forced Aaron Rodgers to throw to his best weapons outside, and he led the league in big plays. James Starks emerged in the playoffs to fill the void left by an injured Ryan Grant.
Aside from the aforementioned James Jones and Randall Cobb, T.J. Lang has shown he can handle right tackle and Evan Dietrich-Smith has promise in the line's interior. Alex Green has gotten enough play to know he is a long-term answer as a third-down back.
There has been even more to talk about the defense: D.J. Smith, Erik Walden and Brad Jones have shown promise at linebacker. Casey Hayward has stepped up in the absence of Charles Woodson, Davon House and Sam Shields. The defensive line even did well in B.J. Raji's absence.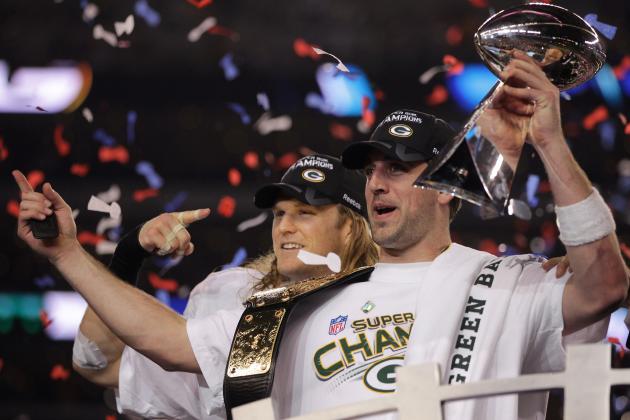 Doug Pensinger/Getty Images

There is no doubt the Green Bay Packers are flawed. An inability to run the ball could be this team's undoing, especially if the home field advantage means weather that makes passing difficult.
That loss in Seattle is looking better and better. It could mean playing in their preferred domes in Atlanta and New Orleans (site of Super Bowl XLVII), and could very well keep the Packers from having nothing to play for at the end of the season or from having a bye week to follow it.
No matter what Mike McCarthy says, that could not have been helpful for a team that was flat in the playoff opener. But this reason to be thankful takes a backseat to the competition, earning only honorable mention.
In the NFC North, the aging Chicago Bears cannot win the big games (and have a turnover machine at quarterback), the young Detroit Lions were too immature to handle last year's success and the Minnesota Vikings do not get consistent enough play out of their second-year quarterback, Christian Ponder.
The rest of the NFC is not much better. The Atlanta Falcons have not won a playoff game since Michael Vick was their signal-caller. There has not been a repeat champion in eight seasons, and the New York Giants did not win a playoff game for five years after their last title.
The San Francisco 49ers just ignited a quarterback controversy over six quarters when their veteran has completed 25-of-27 passes in his past two games before being hurt—including the best game in the 2012 NFL season against a very good Arizona Cardinals defense. They have one playoff win in the last 10 years.
The best team in the AFC is the Houston Texans, who were demolished by the Packers on their own field and have one playoff win in franchise history. The Baltimore Ravens have key defensive injuries and an erratic quarterback. The Pittsburgh Steelers are old and injury riddled.
To be blunt, the New England Patriots are horribly overrated. They have not win a title since they were caught illegally taping opponents' walk-throughs, going 2-3 in the playoffs since January 2007 despite no road games. The Denver Broncos are the only other true contender, and teams that change quarterbacks do not win titles right away.
I am not saying the Lombardi Trophy is returning to Titletown yet—my updated picks will not be ready until next week. However, the last time my new hometown's San Francisco Giants won the World Series, my Packers followed suit.