The San Francisco 49ers: 5 Players You Wish You Could Meet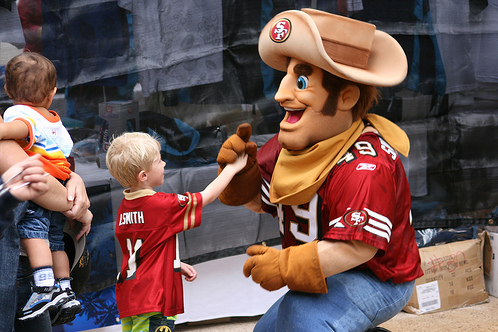 Sourdough Sam with a fan / http://fantasyknuckleheads.com/wp-content/uploads/2010/06/383303132_95e2563941.jpg
It's been said that there's nothing finer than a 49er, so if you count yourself as part of the Niner faithful, then you would love to meet the men that don the red and gold each week.
But if you could only hang out with a few players on a roster loaded with so much talent and personality, who would they be? Don't worry, we researched that for you, so here's our top five 49ers that you would just love to hang out with, if only for one day.
Begin Slideshow

»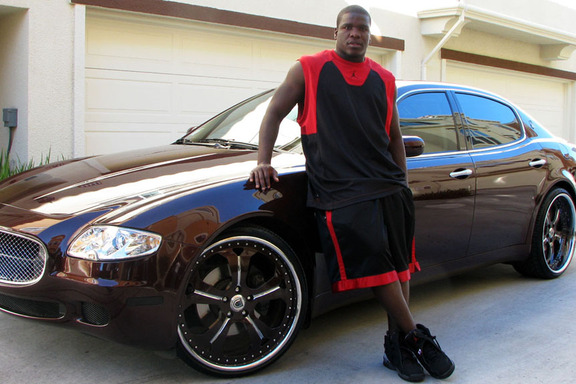 Frank Gore (Photo via http://caliwheels.com/gallery/wp-content/uploads/2011/04/frankgore02a.jpg)
You wish you owned a Maserati, and you wish you could meet Frank Gore.
No worries. If Frank Gore feels like giving you a lift, it will happen.
And if anyone has a problem with that, he'll give them the same treatment he gave to Lance Briggs during last Monday night's trouncing of the Chicago Bears.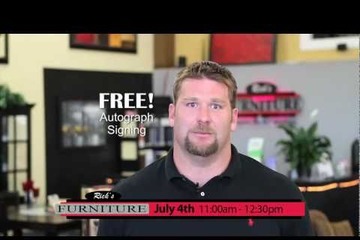 Justin Smith (Photo via http://i.ytimg.com/vi/-OG5zb2TwWw/0.jpg)
If a reclining chair is comfortable enough for a 6'4", 285-pound defensive end then it better be comfortable enough for you.
I didn't know that Justin Smith marketed furniture until I Googled a non-uniform picture of him. Wow, my respect for Justin Smith's expertise just went up 300 percent.
If you ever go furniture shopping, make sure Justin Smith is at your side.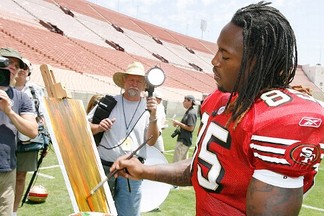 Vernon Davis (Photo via ESPN)
Maybe you'd like to tap into your creative side with Vernon Davis.
When he's not burning defenses for touchdowns, Davis loves to paint. He majored in art at the University of Maryland and has established a foundation that promotes the arts to underprivileged youth in inner-city neighborhoods.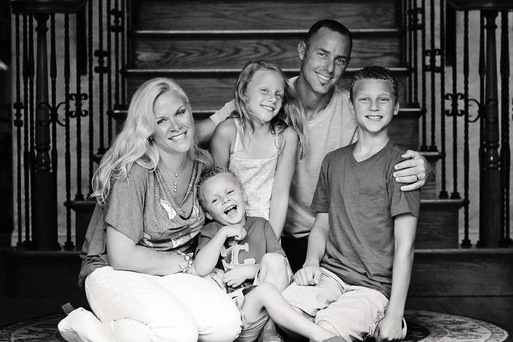 David Akers' family (Photo via http://www.playerwives.com/wp-content/uploads/2012/01/david-akers-wife-erika-akers-2.jpg)
If this family photo doesn't exemplify warmth and togetherness, I don't know what does.
How about visiting the Akers family this holiday season for dinner? They look like a fun, caring bunch, and that's because 49ers kicker David Akers is a caring guy. Check out his charity, Kicks for Kids; it's a good cause.
Practice with Willis? (Photo via http://www.49ers.com/media-gallery/index.html)
If you don't like Patrick Willis, you don't like football. His deeply personal story is one of challenge and triumph against all odds. So if you could hang out with him for one day, I'd suggest practicing with him. He'd put you through the wringer, but it would be well worth it.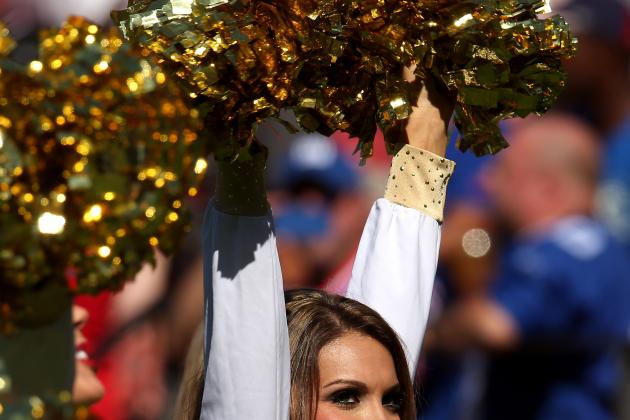 Stephen Dunn/Getty Images
Gold Rush Cheerleader
If you can't get in touch with the players, try schmoozing the 49ers' Gold Rush cheerleaders. They're fairly accessible at team-sponsored events, and they likely know some of the players.
Get to know them and maybe they can hook you up with backstage access to some of your favorite players.